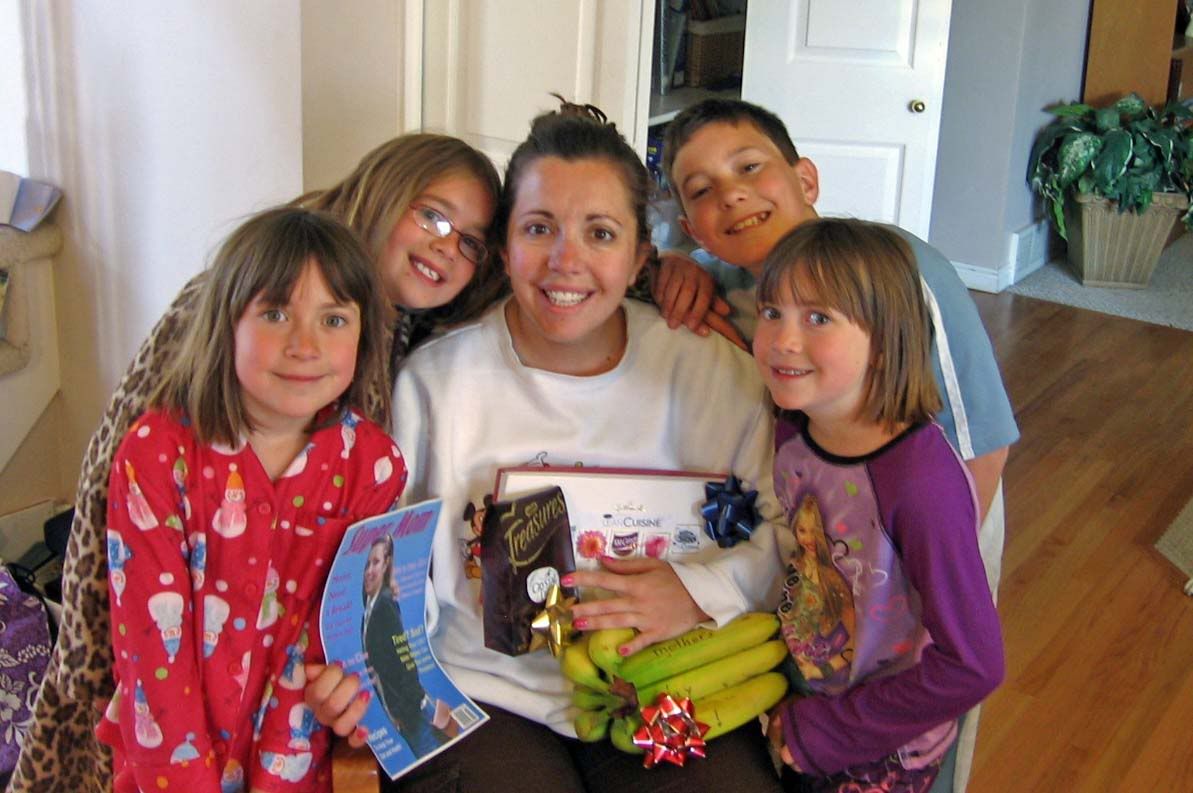 I woke up this morning to Steve standing over me with a tray. He had prepared breakfast for me and leisurely sat in my bed and read it as I read the Sunday (
just the advertisements
) paper. I also enjoyed a cup of hot cocoa. My kidlets would peak into the room every so often to see if there was anything else that I needed.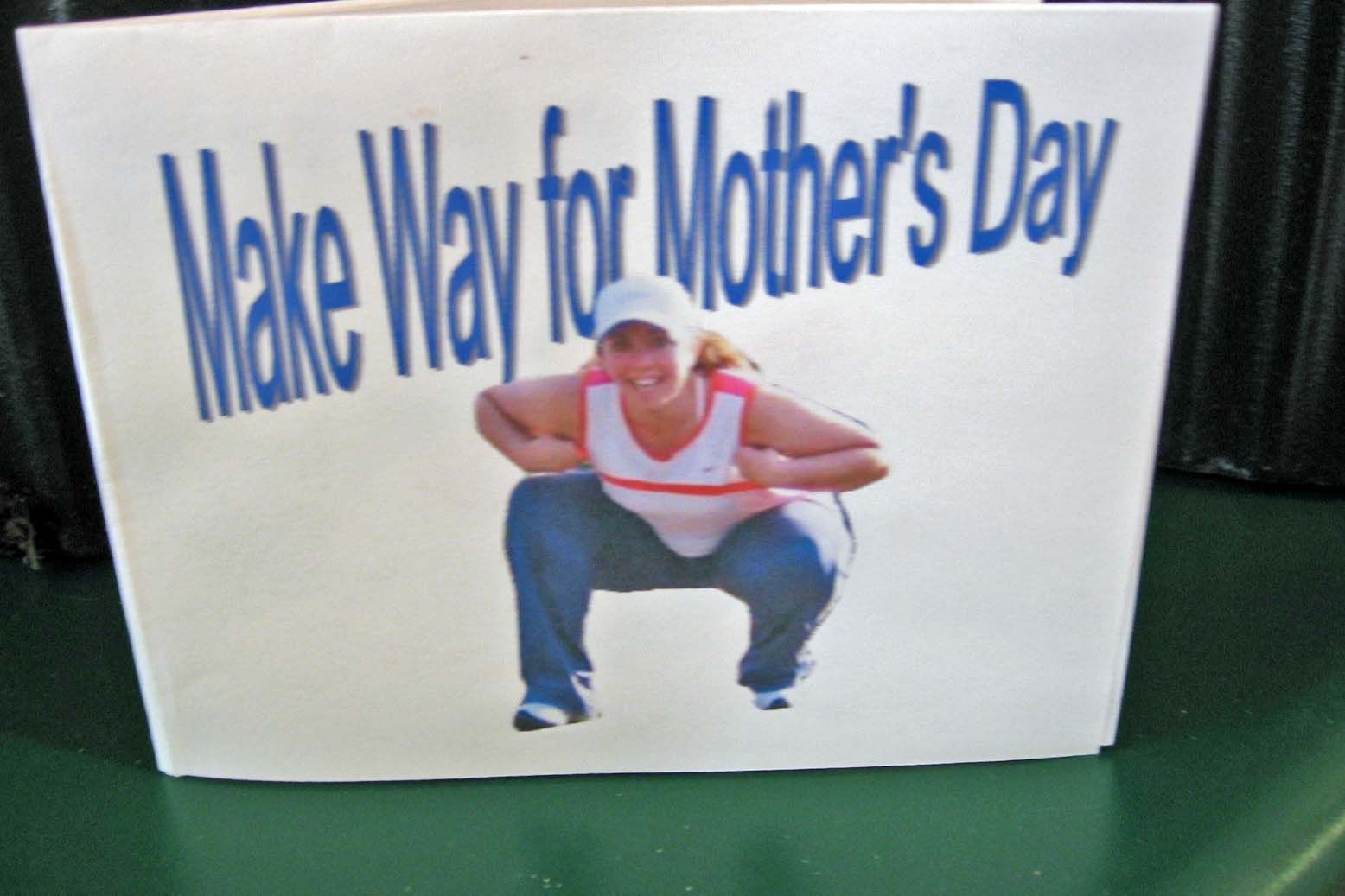 When I finished my breakfast, I carried the tray downstairs to find all my Mother's Day goodies set up on the counter in the kitchen. And the rest of my family gathered there to greet me. Steve had purchased 2 large rose bushes to plant in my front yard with the other two rose bushes I have planted in previous years. He also got me some Clif Shot Bloks and some Sports Beans to use during my race next weekend and some blister powder to prevent my feet from getting blistered during said race.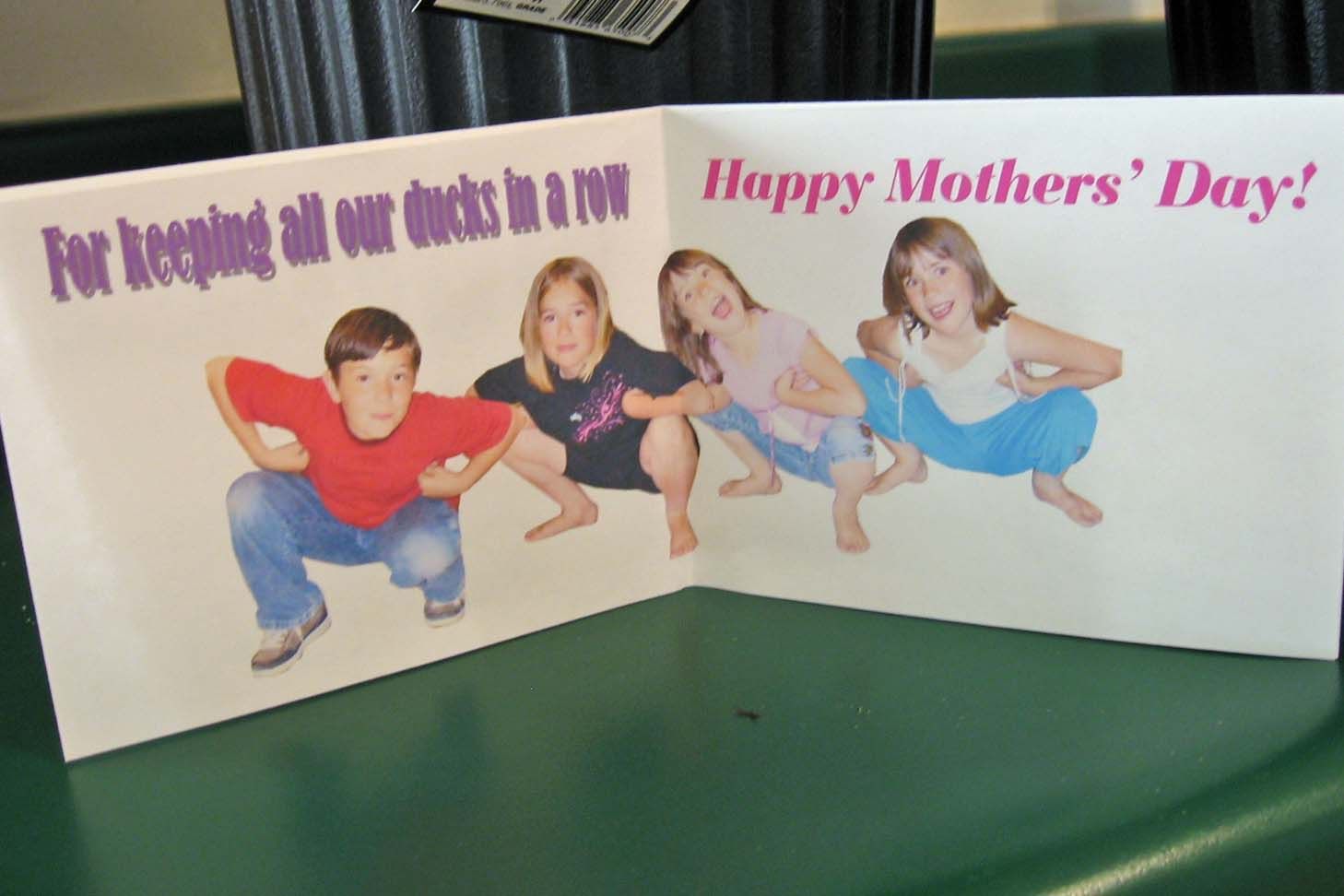 Zack then presented me with a faux magazine cover that he had made for me on the computer. He had cropped a photo of me and I became a "cover girl" It was way cute. I am definitely going to frame that and hang it in my scrap room. Then Belle gave me a box of what I thoughts was chocolates, but thankful she had replaced all the chocolates with a Lean Cuisine Meal and 100 Calorie Snack Packs. It was too cute and very thoughtful that she had taken me new lifestyle into account.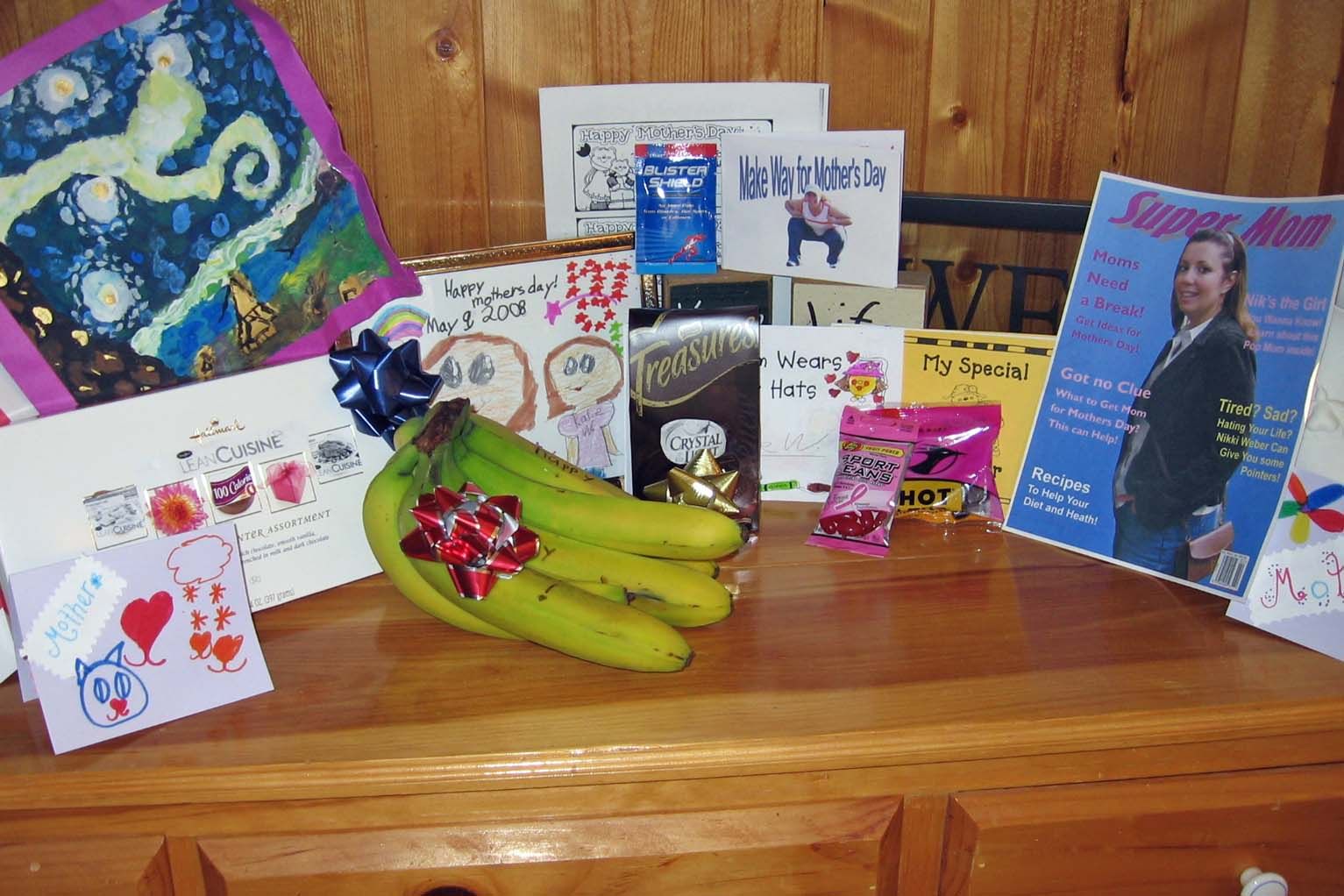 Next, Becky sent me on an obstacle course. I opened the front door where I found a basketball and a note that said to dribble the basketball down to the mailbox. Inside the mailbox was a jump rope with an accompanying note that read to skip rope to the sycamore tree. I continued to venture around the front yard...jumping on one foot, dribbling a soccer ball and even preforming a cartwheel. At the end I was led to Steve truck where I found a bunch of bananas.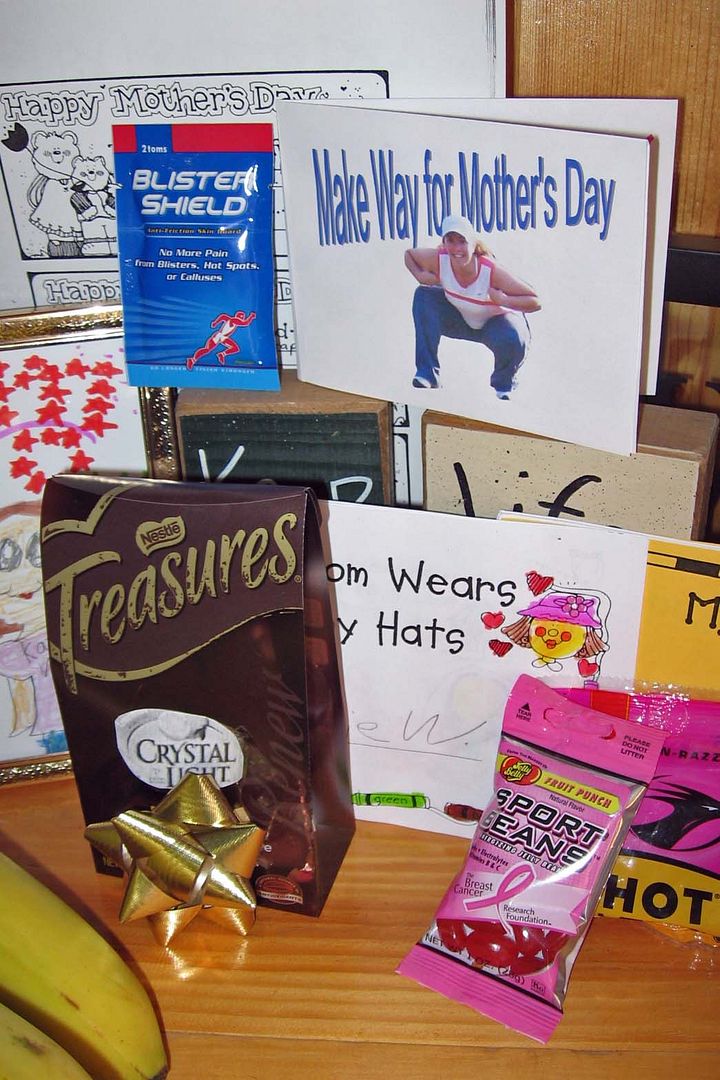 My final gift was from Katie. I followed a rainbow she had drawn on the sidewalk. At the end there was note written in chalk that said to go and look at the island on the island was a bag that had once contained Nestle Treasure candies, but now held a bunch of Crystal Light, which was my treasure at the end of the rainbow.
It was so neat to see how creative my little ones could be. Needless to say I had an awesome Mother's Day.