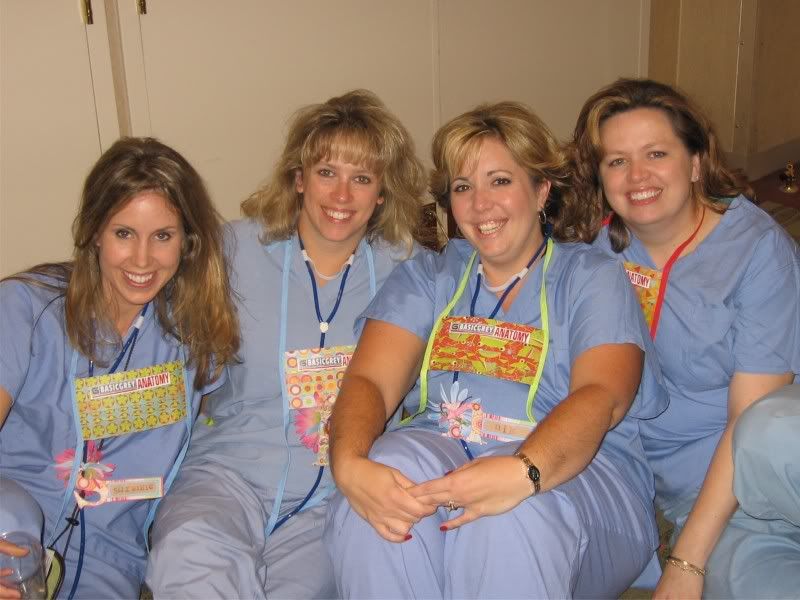 One of the
SILLY
, but fun parts of
CKU
is the dorm contests. Not everyone participates, but Sarah and I are die hards. I think we have managed to bring Kim over to the dark side too. This year we chose "
BASIC GREY ANATOMY
" as our them and name. For the non scrapbookers out there, Basic Grey is a paper company and so we played with the whole medical theme from Grey's Anatomy.
Members of our dorm were (from left to right):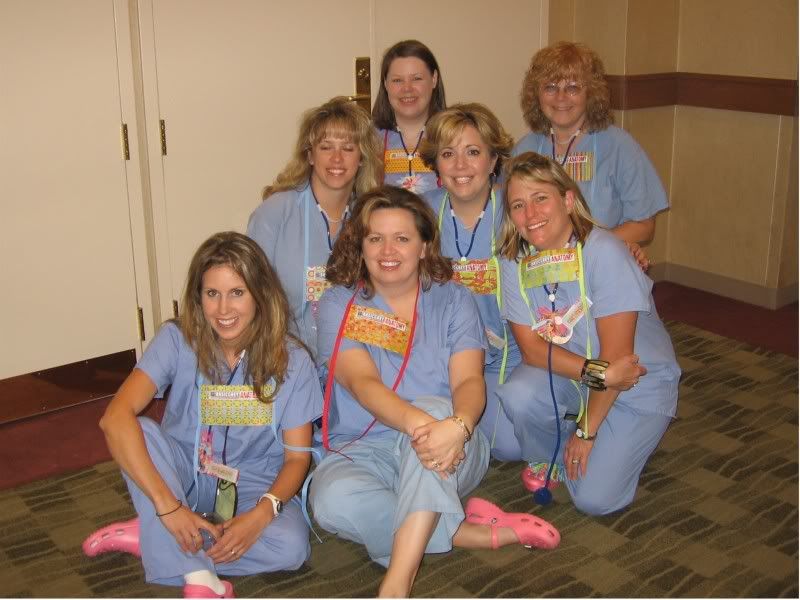 Suzanne
Kim
Deb
Me
Catherine
Teri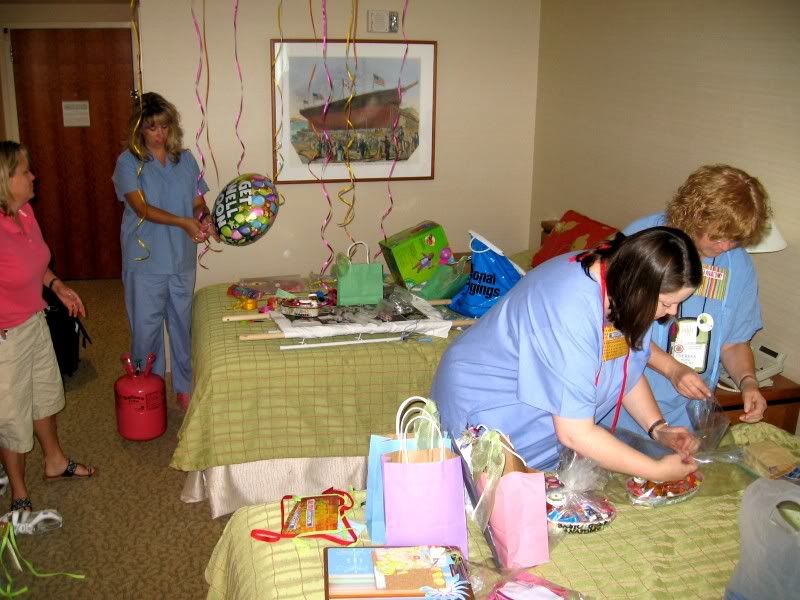 With Suzanne's husband being a doctor, my husband a pharmacist and other relatives are nurses; we were able to acquire some fun goodies to decorate our tables. We filled the syringes with eyelets and buttons, Steve brought home prescription bottles that I decorated and filled with candies, we had a "layout in distress" as the centerpiece of our table and and IV hooked up to it. It sounds a bit corny now in the real world, but it was quite cute. We all dressed up in hospital scrubs and wore pink Crocs (this freaked Steve out, he finds them extremely unattractive).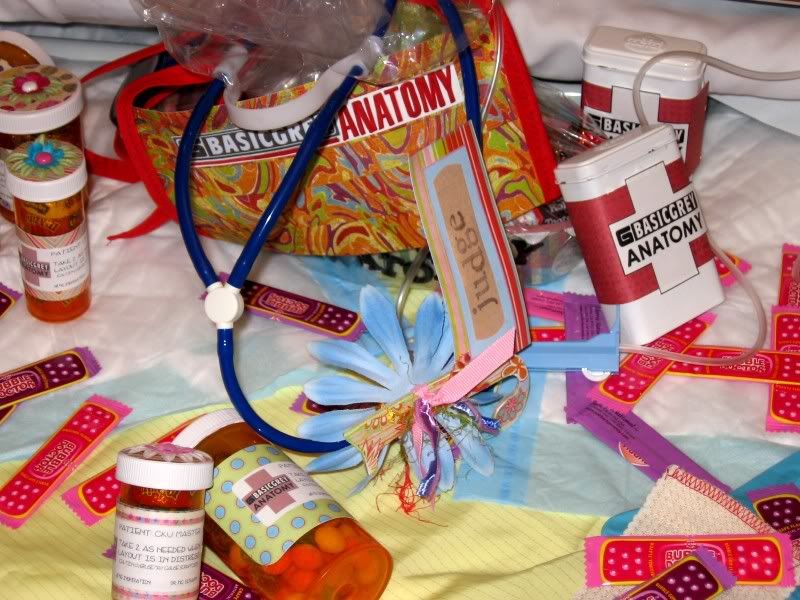 Catherine sewed the Basic Grey paper to make masks and Suzanne decorated stethoscope that we wore as our name tags. Deb had decorated band aid tins with the Basic Grey paper and had bubble gum bandaids in side.
We actually won one of the contests for our costumes. The prize was a little bit of a let down, but there was much satisfaction in FINALLY winning on of these silly contests.