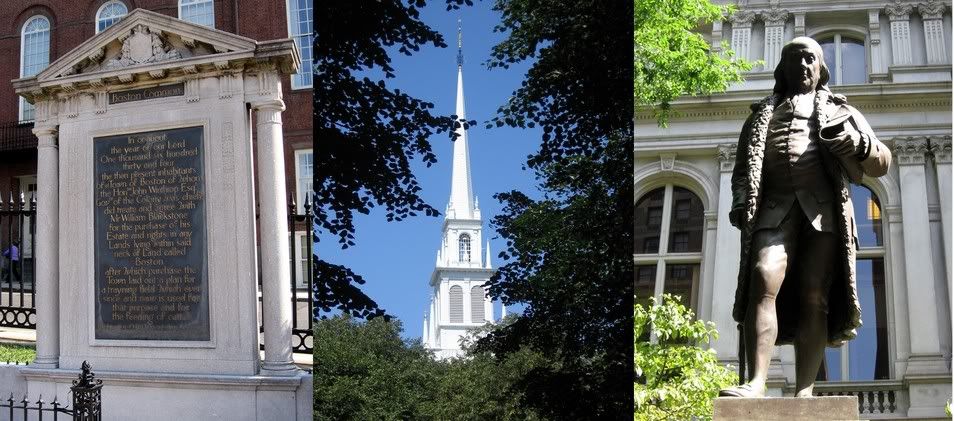 Sunday I returned from my trip to Boston, Massachusetts. My main reason to go back to the east coast was to attend CKU and get together with Kim and Sarah (
aka my Maine Buddies
) . But since I was there my travel buddy Suzanne and I decided to take in some of the sites on the one "free" day we had. We took the shuttle from our hotel to the beginning of the Freedom Trail. Some of the sites that we saw as we followed the red brick trail were:
BOSTON COMMON

PARK STREET CHURCH

GRANARY BURYING GROUND

KING'S CHAPEL

OLD SOUTH MEETING HOUSE

FANEUIL HALL

PAUL REVERE HOUSE

COPP'S BURY GROUND

OLD NORTH CHURCH

USS CONSTITUTION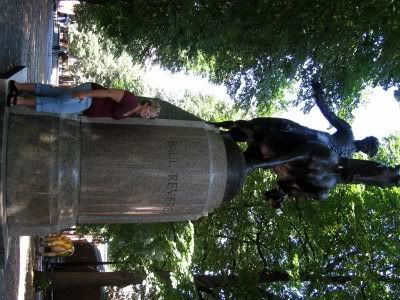 It is kind weird walking along and seeing modern buildings and then in the middle will be church or meeting house that is 300 years old wedge in. The Granary Burying Ground was probably one of my favorite spots. The headstones have such interesting images; skulls with wings, flowers neat inscriptions. We saw where Paul Revere was buried and the monument to mark where John Hancock was laid to rest and as we let the burial ground we caught a glimpse of Samuel Adam's resting place.
.
We also walked around Faneuil Hall and returned later in the day to do shopping there. That area has so much energy. There was a man propped up next to a building playing plastic buckets and metal pans, a clown making balloon animals for the children and some young men with boom boxes dancing-kind of.

>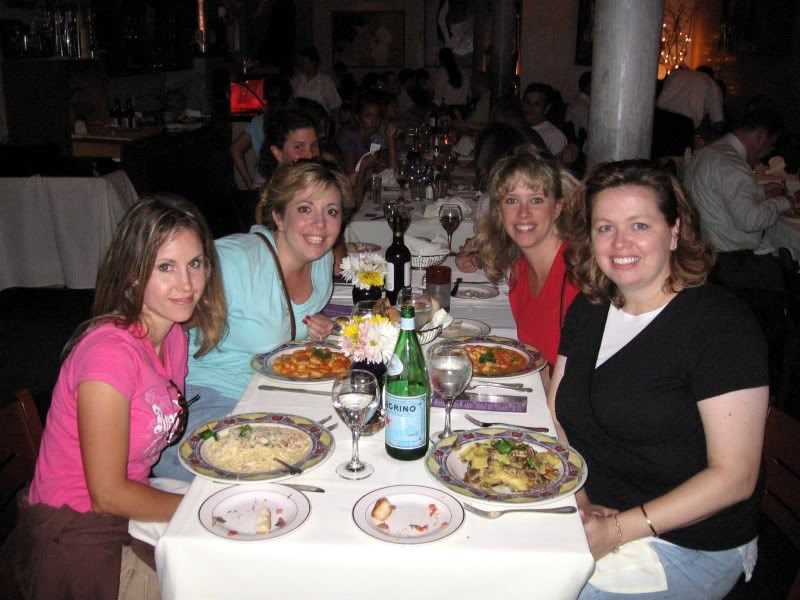 We walked through a neighborhood that was a "Little Italy". This was probably my favorite spot. The streets were lined with pastry shops, Italian restaurants, and Gelato shops. Can you say, "MMMmmmmmmm". We went to a pastry shop that had been recommended by our neighbors (thanks Lindsi!!!) named Mike's Pastry. I bought a canoli, some pizzelles and Suzanne bought a whoopie pie and some chocolate dipped strawberries. We came back to that Little Italy area and had dinner that night. We ate at a restaurant named La Dolce Vida. The food in this restaurant was to die for, I had some gnoochi in a pink sauce. H-E-A-V-E-N!!!!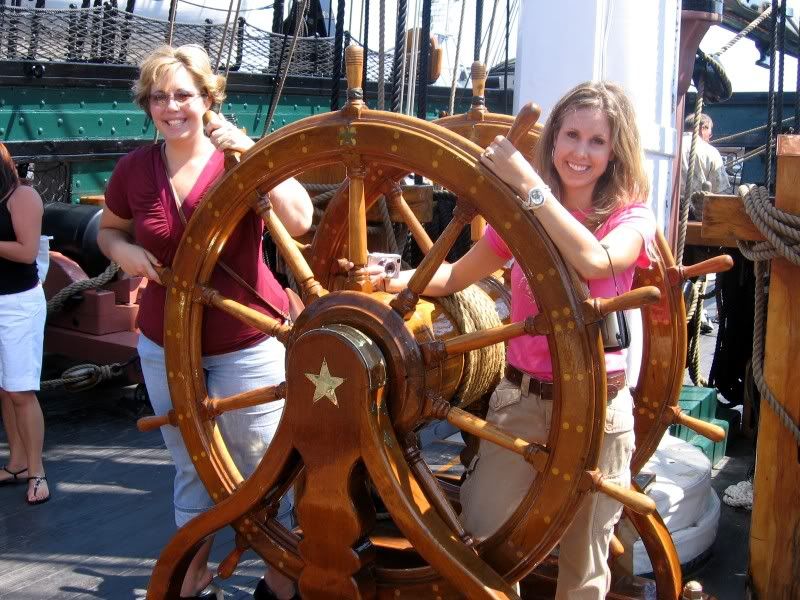 We also walked to the USS Constitution. Initially I was not too excited to see a ship. I am just not into the whole "nautical" thing, but it was actually kind of neat to stand on its deck. My first impression was that I was so surprised at how small the ship was. After watching Pirates of the Caribbean I thought those ships were gigantic.
I enjoyed my day of walking around the city. Suzanne was an awesome traveling buddy, but I hope to go back sometime with Steve and the kids and do the whole thing with them.