Yes I am not joking...We have gone back to school already.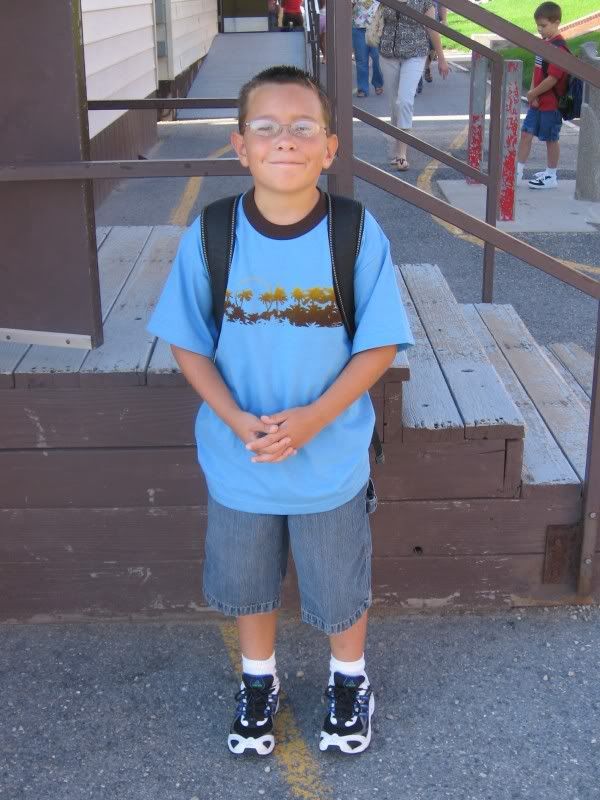 After 3 weeks of summer vacation ALL of my children headed back to school. This year I have a 5th grader, a 3rd grader and 2 - 1st graders. That's right Katie and Becky began all day school!!!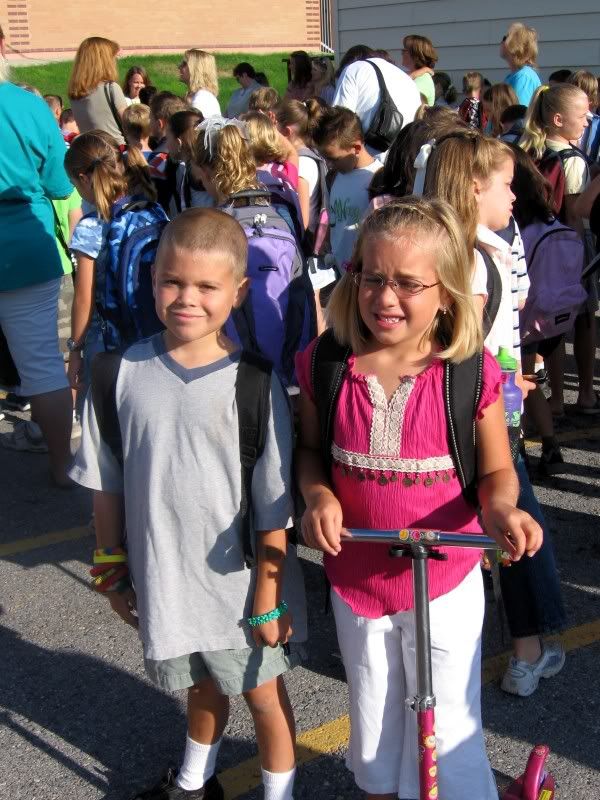 Zack and Belle both began the ALPS (
accelerated learning program)
at a new school. It is the same distant away as Elk Meadows so they can still ride their bikes and scooters. Belle's friend Ryan is also going to the new school and they even lucked out and got to be in the same class. And Zack will also have a familiar face in his classroom since Trae has also transferred schools.
Both Zack and Belle were a little nervous about the change, but by the time they came home they had smiles on their faces and were excited about their new teachers: Mrs. Stowe and Mrs. Lybbert.
Katie and Becky started a day later than Zack and Belle. They were so excited, to the point that they were impossible to live with for the couple of days preceding the first day. They would ask questions hourly,
"Mommy, I wonder what our teacher will be like"


"I wonder who will be in our class"


"Do you think we will see Miss Snow?"

"How many days now until we leave?"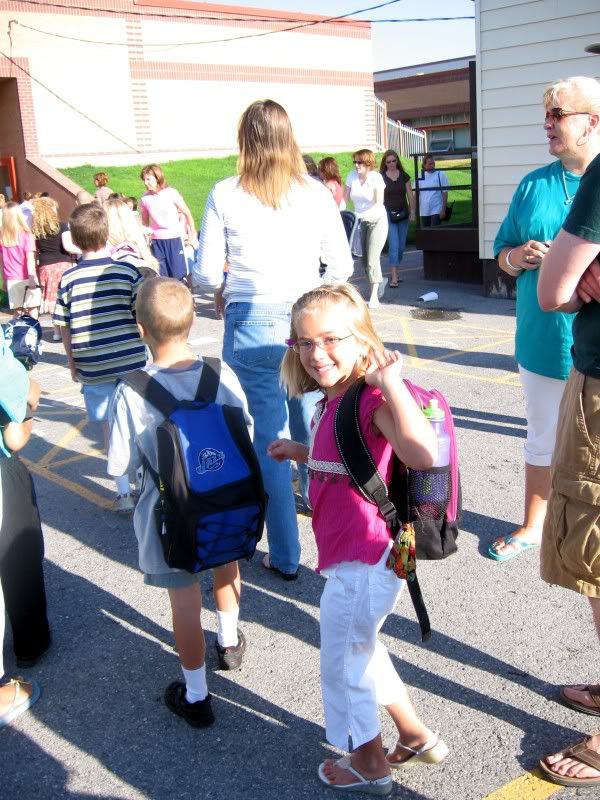 I am glad that they are so enthusiastic to learn and go to school. I am sure they will do well. I think they are excited about their new independence too. They get to ride their bikes to school and make their own school lunches. I can't believe my babies are in school all day long.