Last night my friend Wendy informed me that I needed to blog.
Life has been crazy since we got back from Rhode Island, but I am finally sitting down on the computer and filling you all in on our trip.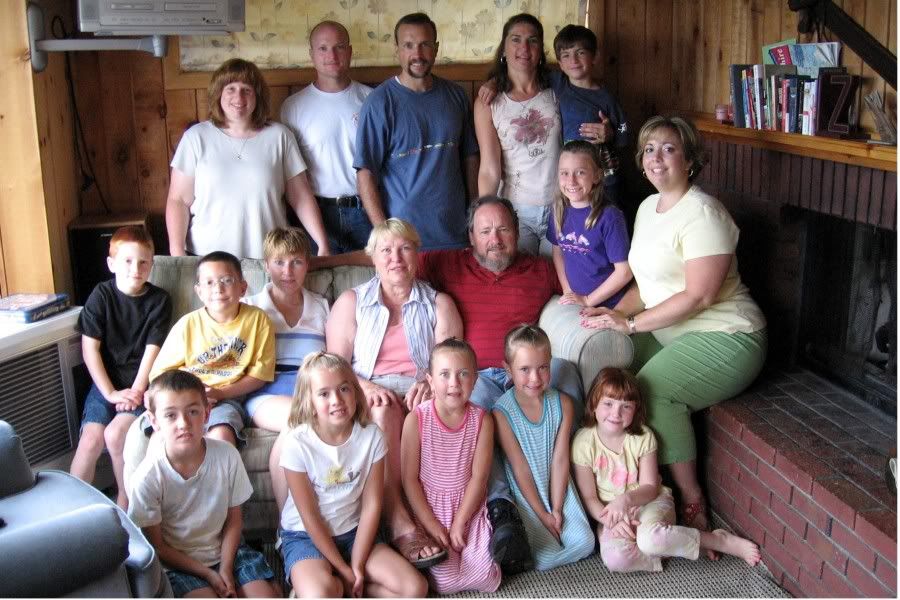 Instead of spending our whole trip in Rhode Island, Steve's family decided it would be fun to go to New Hampshire together. His sister, Suzy, opens a condo there and Steve's parents rented another on that was next door.
So we all:
Suzy and her son Eli
Sandy and her kids Alex & Will
Steve and I and our brood Zack, Belle, Katie & Becky
Scott, his wife Jen and their children Abby & Tyler
And last, but certainly not least Mom and Dad Weber
Met up in New Hampshire on Monday. The kids ran around outside and got reacquainted with each other. The women folk went food shopping and then came home and had hamburgers and hot dogs for dinner. Then the kids got to roast marshmallows and have smores. Steve diverted Suzy's attention and the rest of the gang ran into one of the condos and hid so we could surprise Suzy with a 40th Birthday Celebration. She seemed to be surprised we had done this for her. Jen made a cute cake and Eli, who is 7, had even managed to buy his mom and birthday gift and smuggled it to New Hampshire in his car.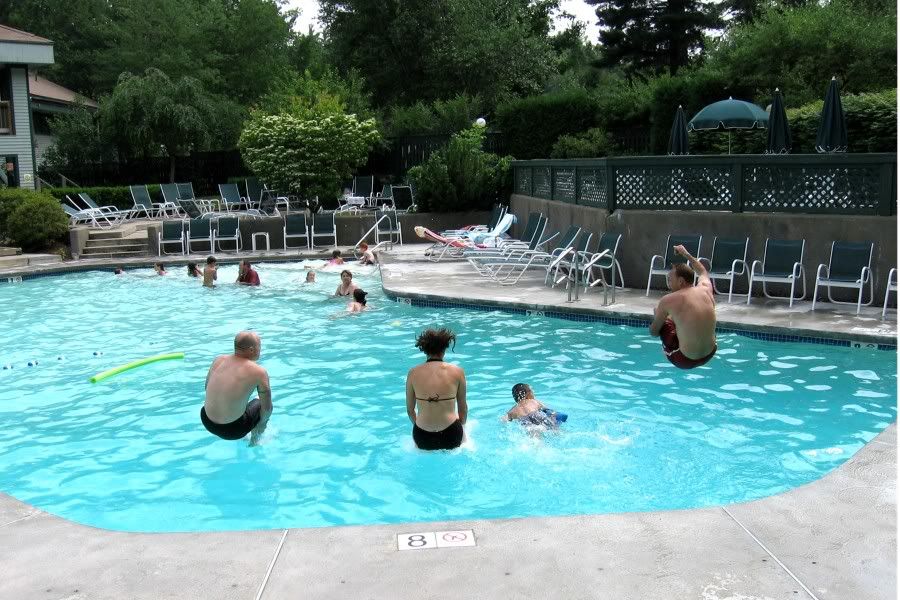 We spent a great majority of our time swimming. All the children enjoyed going to the pool. I think the dads even had some fun playing with the children. We took a trip to Loon Mountain and rode the gondola to the top and had the kids play in some rock caves and climb a little tower. There was also a trip to some water falls and streams that everyone played in. We also went to a little pond that had a floating dock and paddle boats that could be borrowed. Steve and some of the boys went frog hunting and found a HUGE, BRIGHT GREEN FROG.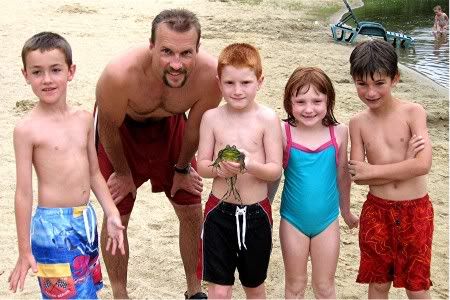 As you might expect there was some game playing. Sequence was a big hit with everyone. The little boys spent time playing their Gamboys together. One of the most fun activities was when we pulled the Guesstures game out. We formed 2 teams and had a blast watching each person act out their clues. It was H-I-L-A-R-I-O-U-S!!!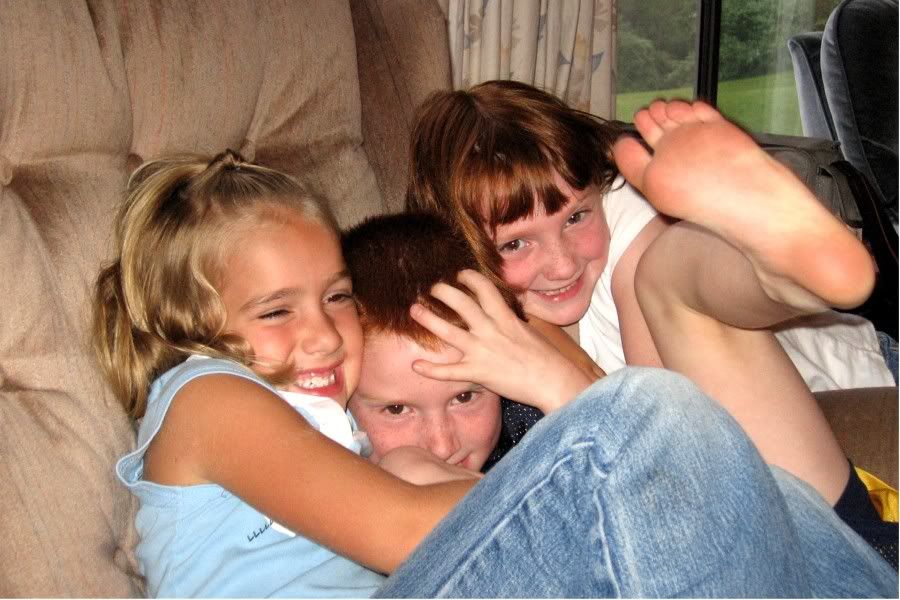 A good time was had by all. When Thursday finally rolled around we cleanup the two condos, packed up our belongs and headed back to Rhode Island. We spent the remainder of our trip in Rhode Island. We even managed to squeeze a trip to the beach.