June 30th was the last day of school!!

To help celebrate we have made a tradition of going camping the same day that the children are let out of school. Last year we invited our friends the Duves to join us and this year the Duves came along, but we also invited another family the Nighs along. Each family consists of 6 people, so we totaled 18 and has 3 sites at Smith Morehouse Campground.
What we did on our vacation:
Fishing

Eating

Playing games

Eating

Taking walks

Eating

Wading in the reservoir

Eating

Canoeing

Eating

Chatting

& don't forget Eating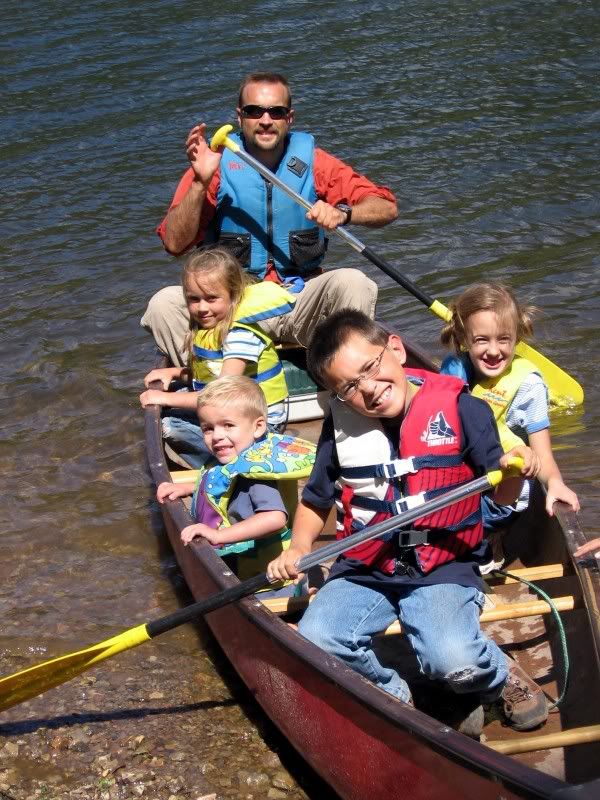 The scariest part of the trip. Steve when tout in the canoe with some of the kids. As he paddled across the lake Daisy decided she would follow. Those of us standing on the shore tried calling her back, but she was focused on being with Steve. Once Steve realized that Daisy was tailing behind he made his way to the far side of the lake and the other shore. Daisy slowed down a bit. We were all afraid she would not make it. Finally we saw her pull herself up onto the shore. She was so exhausted after he little adventure she hardly moved for 2 days after the swim.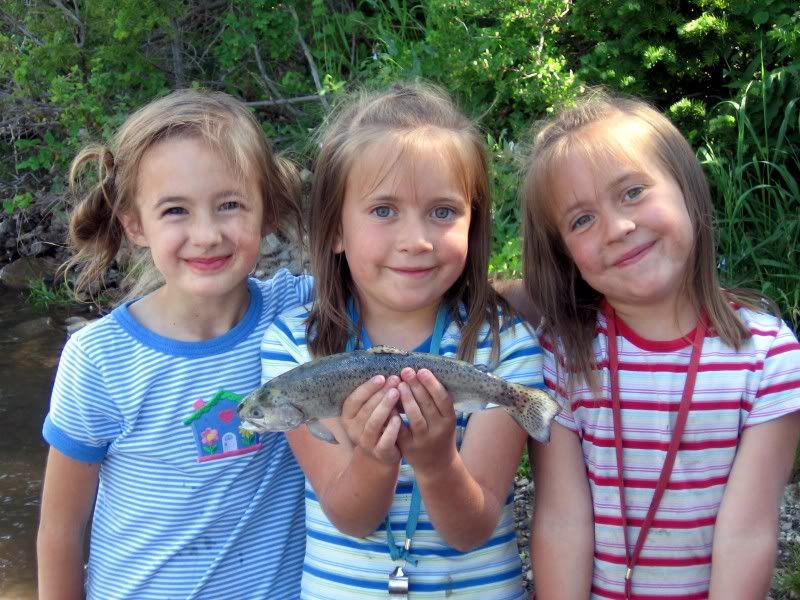 Another cute memory for me was my friend's son Heston. He is about about 3 years old and is just so stinkin' cute. When we went to the reservoir he's dad had a little fishing rod for him to use and Heston was one of the only people that day to catch a fish and he was so excited. Unfortunately the fish had ripped a gill and did not survive. Heston's dad tried to save the little fishy. Then Heston's big sister came over and took the little fish and threw into out into the lake. Not long after that a seagull came by, swooped down and gobbled up that fish.

"Poor fishy."

One of the best parts of this camping trip for Steve and I was when the kids were safe in their tents and the adults congregated at the picnic table, played games and ate the grown up treats. It is so nice to have good friends. Lots of laughing and sharing how each one of the couple met. We had some fun conversations. I still think Dayna does something sneaky when we play Kaboom, but I can't prove it yet. BTW...Congrats on your win Dayna!!!