It has been one whole month since I have updated my blog. Life has been crazy!! So, I want to get you all caught up with what has been happening in the Weber household.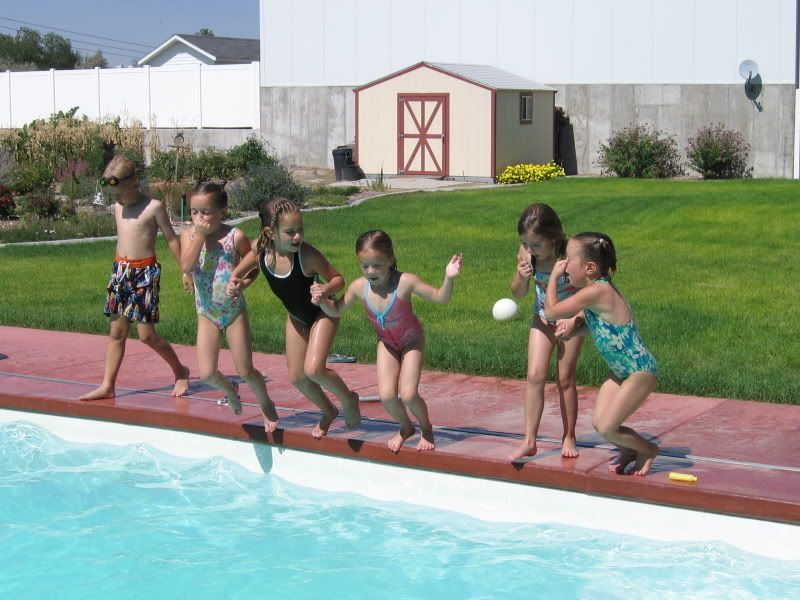 I wanted to share a picture of the kids enjoying the last
HOT
day of 2006. Our neighbor Wendy invited to her inlaw's house to swim. All the kids had a great time. And it was fun to take advantage of the last day of summer.
I have joined a
bowling league
(
sorry, no photos yet
) I am on a team with my friends Dayna and Lucy. They are both pretty good bowlers. My game is not quite threatening. BUT it has been a blast. All the women that are in the league seem so friendly and nice. It is a fun thing to do on a Monday morning. It also gives us a chance to visit with some of the other women from our neighborhood that we don't see very often.
Katie and Becky finished up their
soccer
season last week. They had a great time. Katie is a little less enthusiastic about playing, but Becky...HOLY HANNAH. She is aggressive. Steve and I were both impressed at how she caught on to the game. Next they want to try basketball in the next couple of months, along with Zachary. Belle is still involved in her dance team. She has class for an hour and a half every week and the practices in her rooms as much as possible.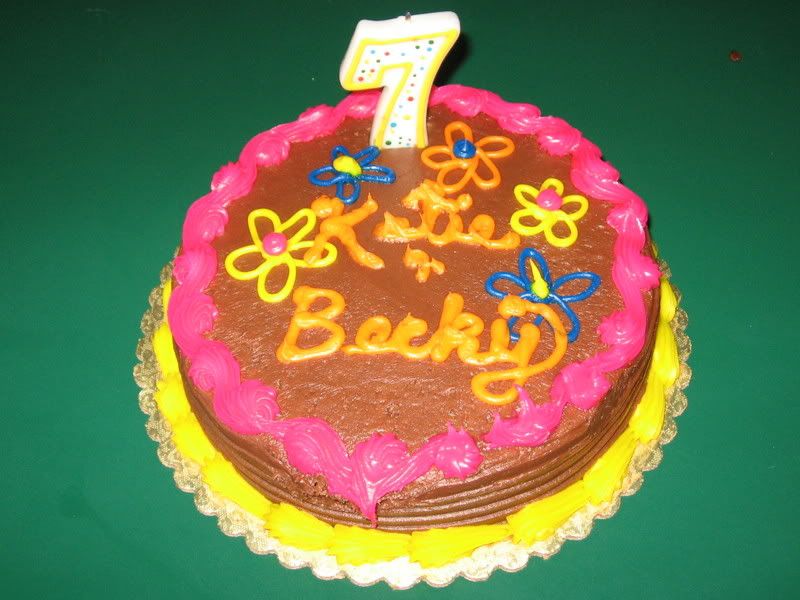 The girlie girls (Katie and Becky) celebrated their
7th birthday
on the same day as the church primary program, which they thought was a huge honor. I cannot believe that my babies are already 7 years old. But they are still very much little girls. Steve and I talked about when Belle turned 7 and she received all her Bratz stuff and she just acted so much older. Katie and Becky were pleased as punch to get a Doodle Bear, plastic ice cream cones and books about horses. Papa and Gramma Sansevero bought them an outfit they makes them look so grown up!! YIKES!!!!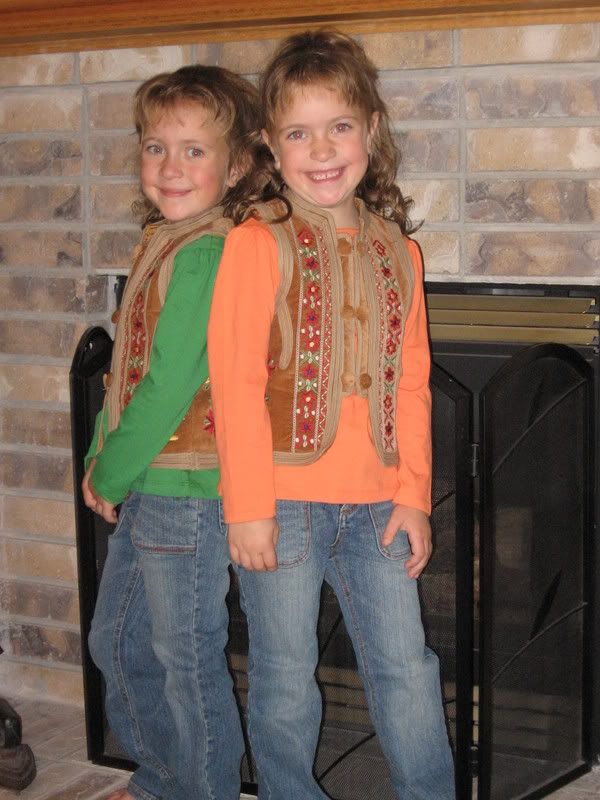 Papa and Grandma Weber sent them gift cards (the girls call them credit cards) to Target to shop. Katie picked out a pretend vet kit and a My Little Pet Shop animal. Becky chose a stuff animal and a Cabbage Patch premmie baby. Too cute. Becky had her little birth certificate filled out as soon as we got home and spent the evening answering the questions in the little baby book that came along with the doll.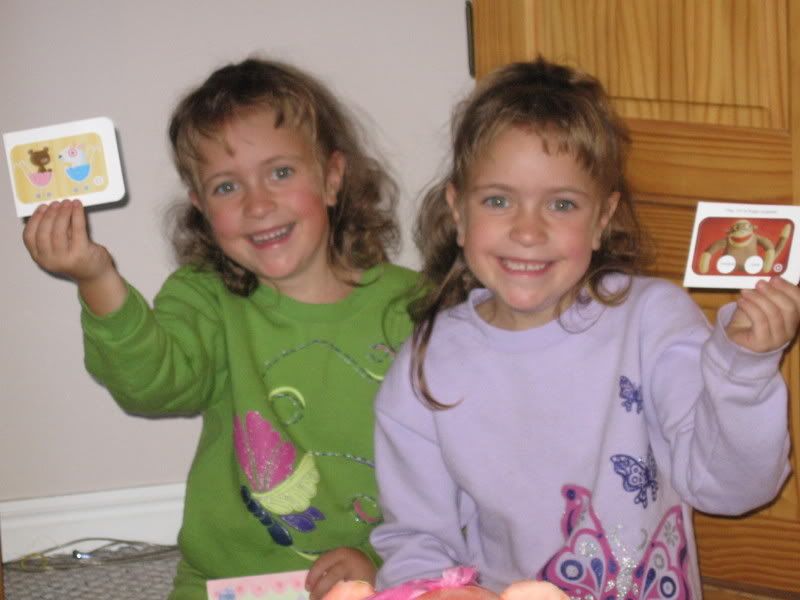 Things have been busy at both of the
kid's schools
. I have started doing "Junior Great Books" with Belle's class once a week. The children read a story on Tuesday in class, then read it again Tuesday night as homework and also come up with 3 question about the story. Then Wednesday 3 volunteers and I come and split the class up into smaller groups and kids of have a book club discussion. It is very cool. I have also taught art to Zack's class. I spoke to them about Edgar Degas and then had them do an art project use a technique of his. It was a lot of fun. I only have to do this once a month really think it is going to be fun. I have also been busy with PTA and Katie and Becky's school. We are halfway through the fundraiser chaos. We have placed orders and collected most of the money. Next will be the delivery of the stuff that will have to be distributed to the children. We also had Red Ribbon Week this past week. Every day had a theme. Katie and Becky's favorite them was the
CRAZY HAIR DAY
!!!