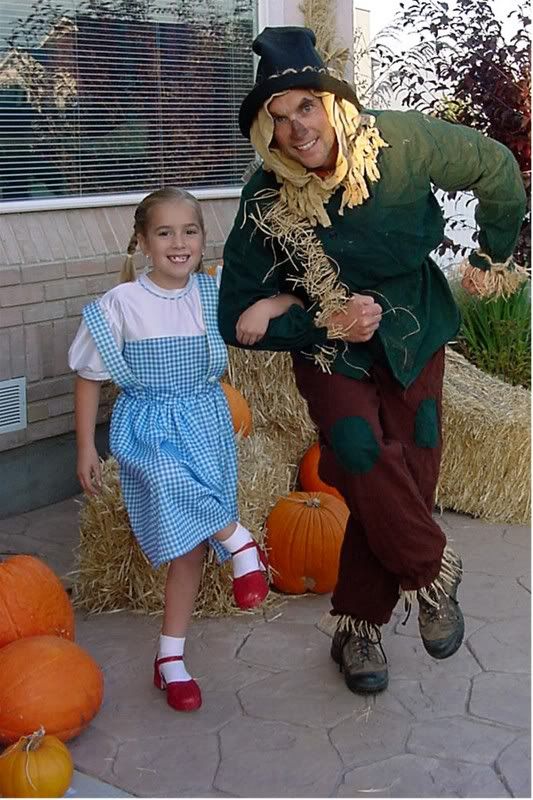 Our church had their Halloween Party last night. This year we decided to do Halloween a little frugally. The kids went through the box of old costumes and the dress up box and chose costumes. Every year Steve asks what I am going to dress up as. So this year I pulled out a witch costumes from a few years back and decided I would get into the act. I think Steve was pretty pleased to be getting dressed up and wore a scarecrow costume I made for him a few years back.
Steve-

the Scarecrow

Nikki-

a Witch

Zack-

Harry Potter

Belle-

Dorothy

Katie-

Charmander

Becky-

a Groovy Witch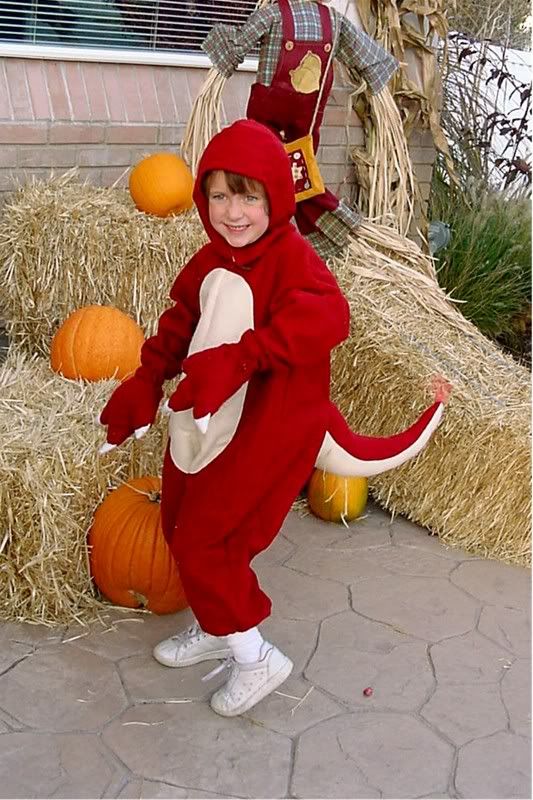 Katie has been so excited to be going as a Pokemon. I made Belle ruby slipper from a pair of shoes I bought at DI. It was a little frustrating because the glitter wasn't sticking, but I eventually got it to work. Then I worked on Becky's cotumes. All I can say is she looks way too grown up. Everyone looked great.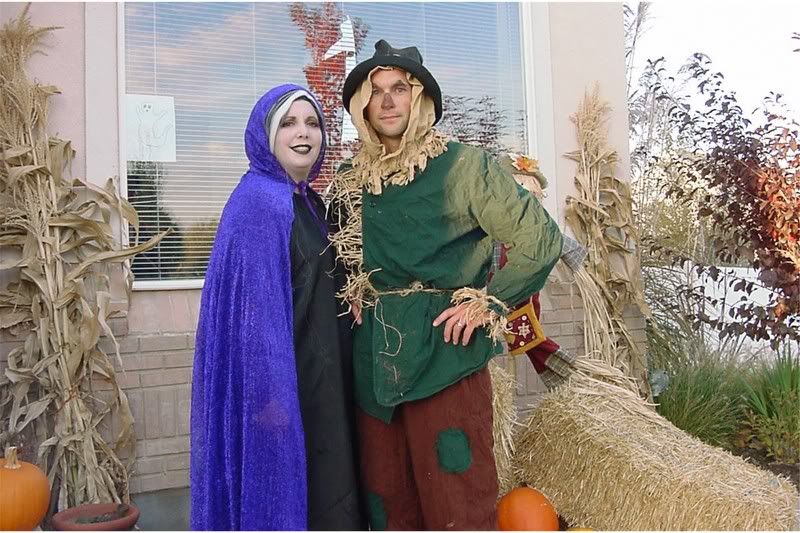 There was a huge turn out at the church. All the kids looked fabulous. Not many adults dressed up so Steve and I really stood out in a crowd. My freind Annette said my costumes was quite appropriate for me, too funny. We had a light supper of soups and rolls and then we all participated in the parade. After the parade was over the kids went and played games. One of the funest ones to watch was the kids eatting the donut off of the string. Too funny. While the games were finishing up the parents headed out to the cars to get all set for the trunk-o-treating. We have some of the coolest kids. Lots of thank yous and not a ton of puching and grabbing. Luckily Tuesday ahd been the warmest day we had had in almost 2 weeks and it made the evening pretty comfortable for the event. Good thing it was yesterday, today the temperature is suppose to drop 3o degrees and even snow, YIKES!!!!!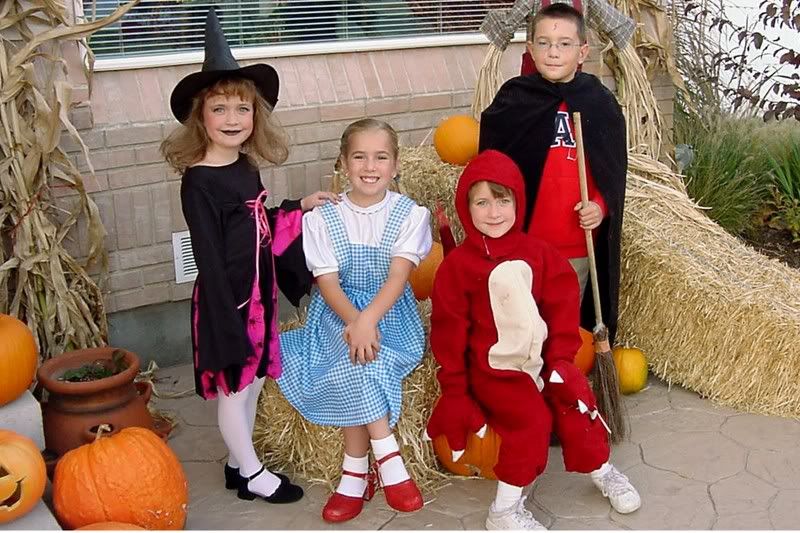 We still have a school trunk-o-treating to participate in, school parties and trick-o-treating on Halloween night. I never realized that Halloween was such a huge holiday. I remember when you only got dressed up once and that was it. Now it is a HUGE production.