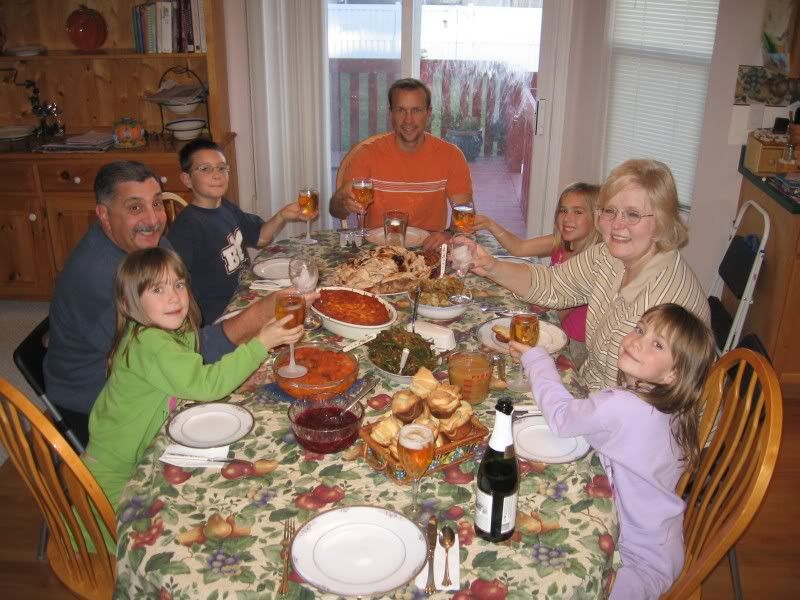 This year we had Thanksgiving at our house. The whole weekend was kicked off with
"Pie Night"
at the Horton's house. My friend Wendy spends days makes tons of pies (
Razzleberry, S'more, Reese's, Dutch Apple,

Banana

Cream, and more
!
!!
). Unfortunately Steve had to work, which is too bad because pie is his favorite dessert, but Mom and Belle came with me over to visit. We left with a couple of extra slices to enjoy later in the evening.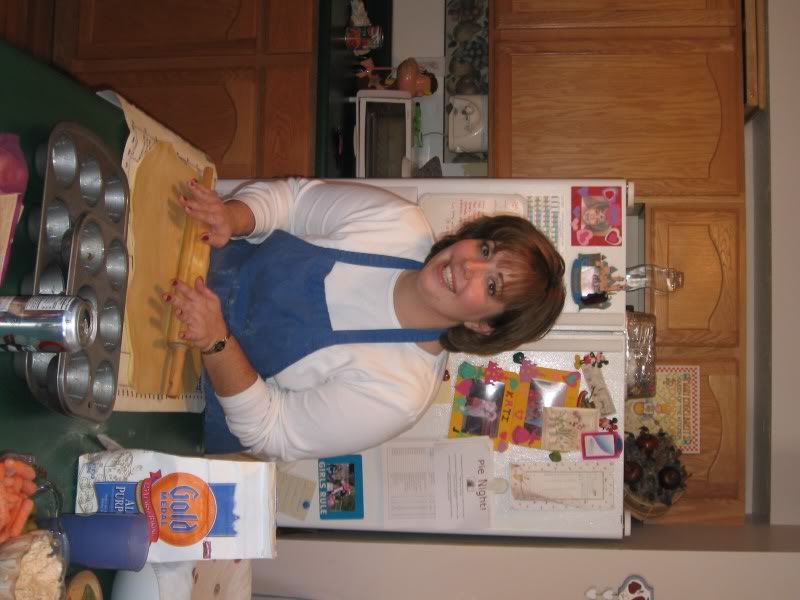 The next morning I got up and prepped the bird. I had pulled Martha Stewart's Thanksgiving dinner recipes off the internet. So this year we were having a Maple Glazed Turkey. Mom and I worked on side dishes, snacked, made rolls, snacked, watched the Macy's parade, and yes we snacked some more.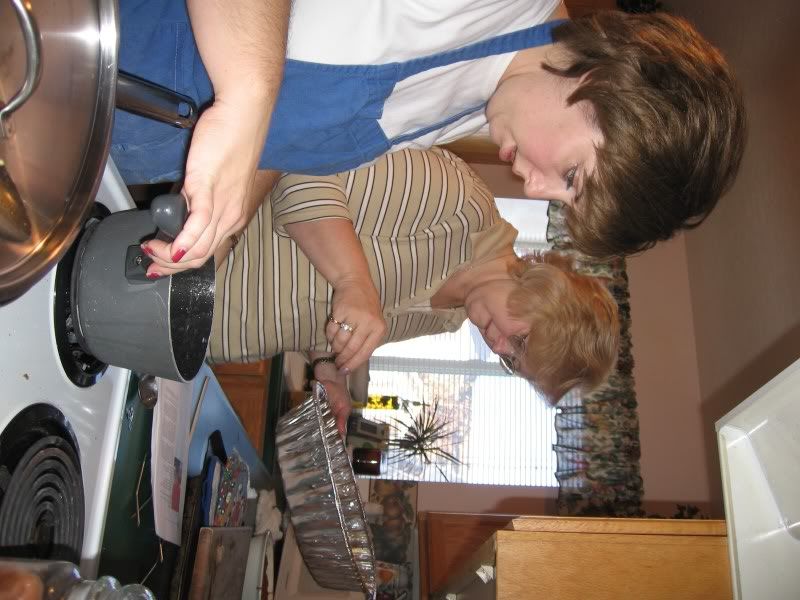 We had a bunch of pumpkins left over so Steve allowed the kids to carve them up. We spread newspapers on the floor and set out the carving tools and let them goto town. There designs were interesting, but the best part is it kept them busy. Steve took all the seeds and cooked them in the frying pan. They were quite tasty.
The menu for our Thanksgiving:
Maple Glazed Turkey
Chestnut & Apple Dressing
Candied Sweet Potatoe Casserole
Corn Souffle
Italian Green Beans
Fresh Cranberry Sauce
Turkey Tail Rolls
Pecan Pie
Apple Pie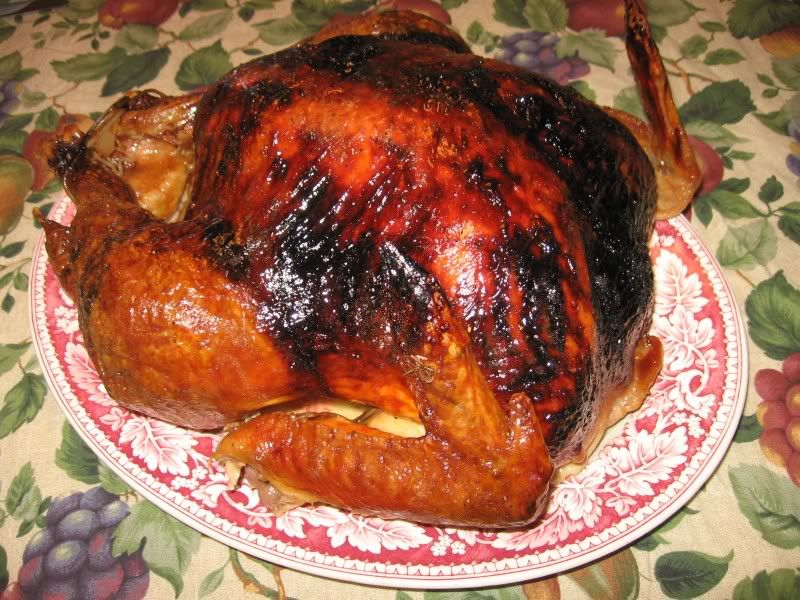 Once the meal was eaten and the dish done, which my wonderful husband cleaned by hand. He's a keeper. I sat done with the massive stack of ads and began to come up with a game plan for my "Black Friday" shopping spree. I went out again with my friends Stacy and Dayna, but this year my dad came along. We got some good deals and had a great time.
Hope you all had a fabulous Thanksgiving with your families.