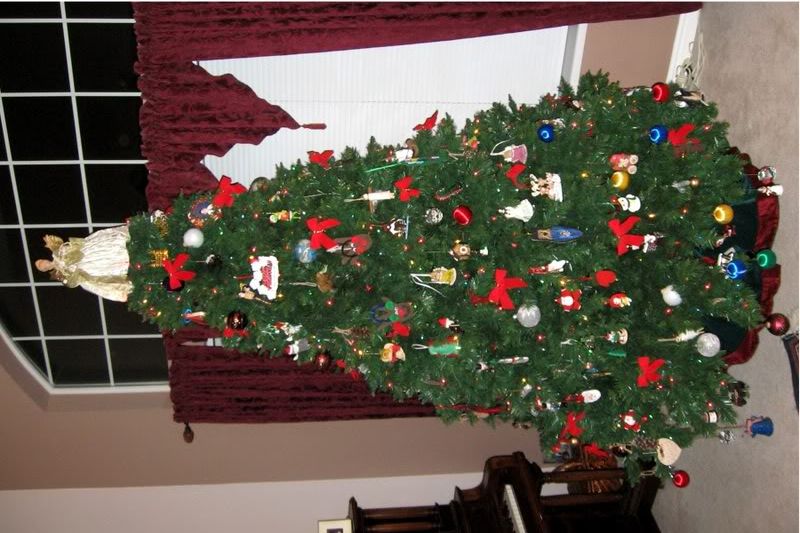 "IT'S THE MOST WONDERFUL TIME OF THE YEAR!!!"
I love this time of the year. I have to admit I was one of those freakish people that was listening to KOSY 106.5 on Halloween because they were playing
Christmas tunes
. Throughout the month on November I encountered "Thanksgiving Devotees" that would bash the playing of Christmas songs before we have eaten the turkey and done the dishes. I would just sit quietly and hum a carol as they went on their tirade.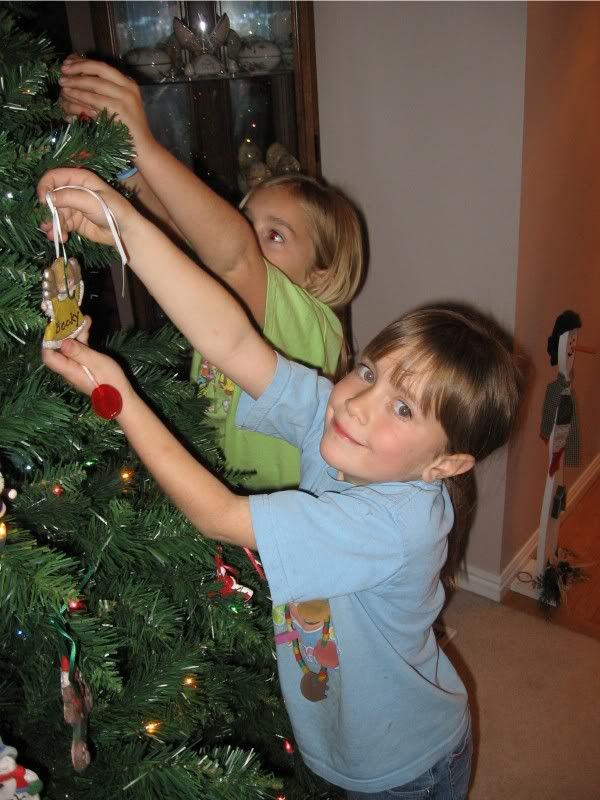 Well, it is official. All the turkey leftovers have been eaten and I can come out of the closet and listen to my Christmas songs without being ashamed. Last week, in Sunday School, the music leader asked the Primary children, "Do you know who loves Christmas music more than anyone else?" (
referring to herself
). All the primary children began saying, "you" and pointing at her. My 3 girls said loud and very proudly,
"MY MOM!!!"
I was quite proud.
Well, the
Christmas tree
is up,
it actually went up the day before Thanksgiving
, but we actually waited until Saturday to decorate it. This year Steve and I sat back and let the children put up the majority of the ornaments. This meant that only about 2/3 of the tree was decorated. Steve handed out the ornaments and made sure each had a hanger attached. I did my favorite job of taking pictures to scrapbook. Then Steve and I gave eachother our ornaments for the year.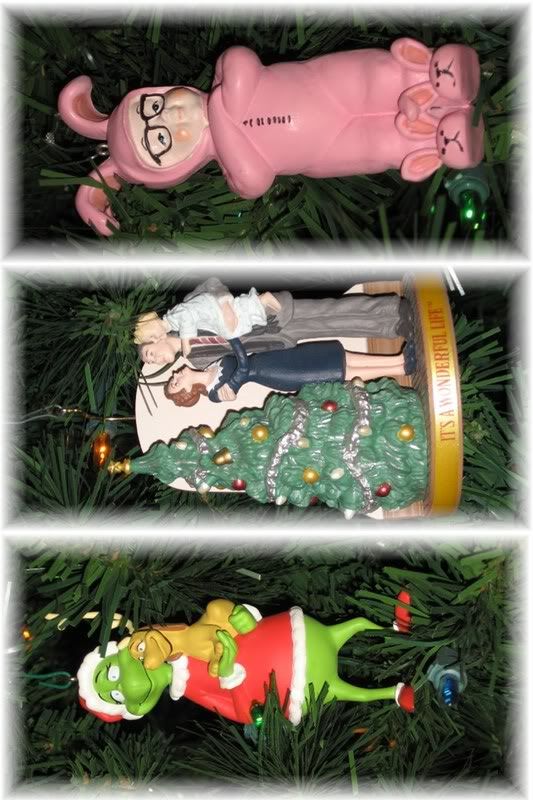 It has become a tradition for the 2 of us to give eachother and ornament. I got him one that was a
bear
(
this represented our trip to Yellowstone and the Grizzly we encountered
) and I also gave him one that had
2 Teddy bears popping out of a tent
and it said, "Happy Campers" (
to remind us of the camping trips we had been on this year)
. Steve presented me with a
crystal snowman
that had tennis rackets on his feet (
I am a lover of tennis
) and then one that looks like a
Christmas storybook
(
It was the Night Before Christmas
). Mom also gave us a new family ornament. We also hung up the ornaments from past years that we had given eachother. The tree looks beautiful. I know our tree is not the mostly fashionable tree in the neighborhood. And maybe someday I will have one of those "fancy" trees, but I really love our tree. Every ornament tells a story of the
13 Christmases
that Steve and I have spent together. And that to me is what makes my tree truly BEAUTIFUL!!!