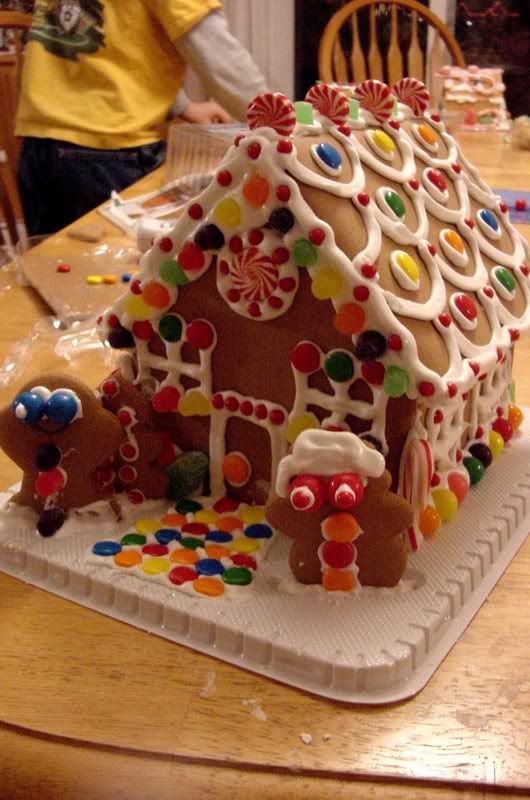 Monday night we had a fun time constructing Gingerbread/Graham cracker houses. For the last few years we have bought one of those kits you see in the stores and Steve has had all the children gather around and they have decorated the one house.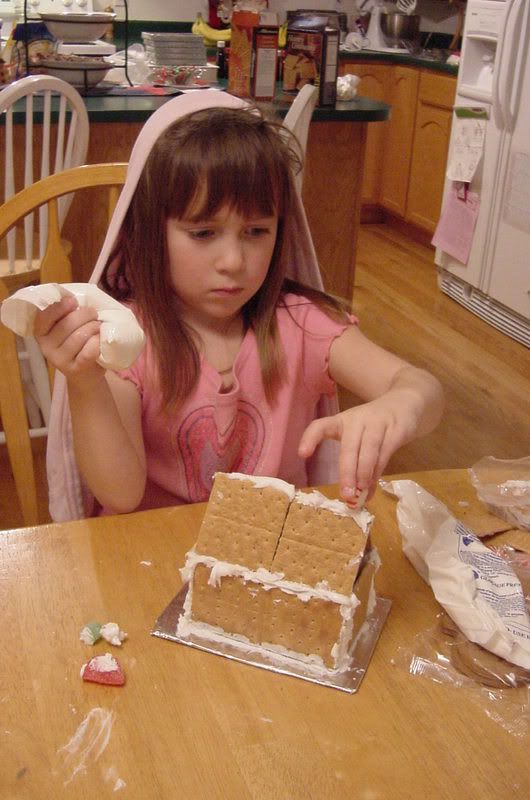 I bought a house at Costco, but decided I would let the children make their own houses using graham crackers. It was a little difficult to get the "structure" to stand and not collapse, but once that was accomplished I think everyone had a good time.
Katie discovered that it is more fun to lick you fingers that to actually put the frosting on the house. Her building had a few problems because of this. She had put so little frosting on the house that there was nothing to stick. She began putting her candy on and it collapsed. Lucky for her daddy was there to help make the needed repairs. Hers began to look more like the temple than a house.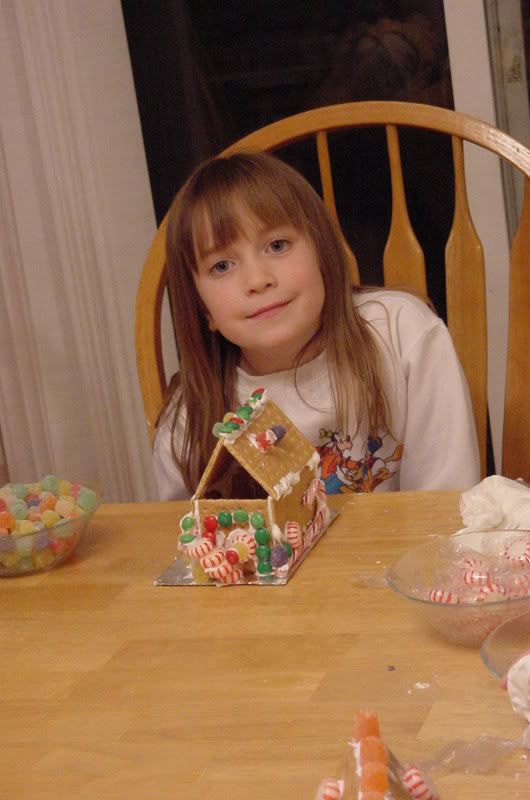 Becky's construction was pretty sturdy. She was very focused on making her house. It was quite cute. She came up with inventive ways to use the candy canes. I sometimes watch Becky and see a lot of me. That is pretty neat.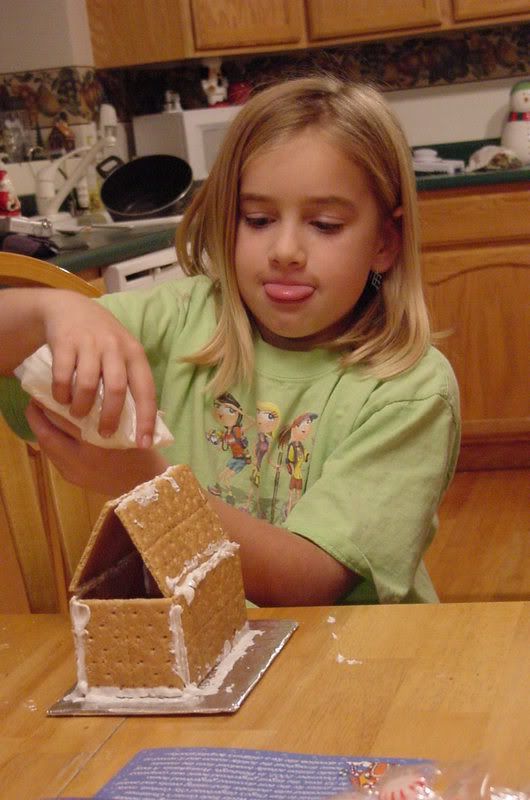 Belle was also focused. We discovered that she has the same "tongue" tendency that I do. As she worked that tongue would slide out of her mouth. The more focused she was the further the tongue came out. She did have a little construction problems. We aren't sure if it was too much icing or too much candy, but the structure did collapse just as she was finishing up. She cried a little, but daddy once again was there to save the day. It did not look as pristine as it did prior to the fall, but it looked quite cute.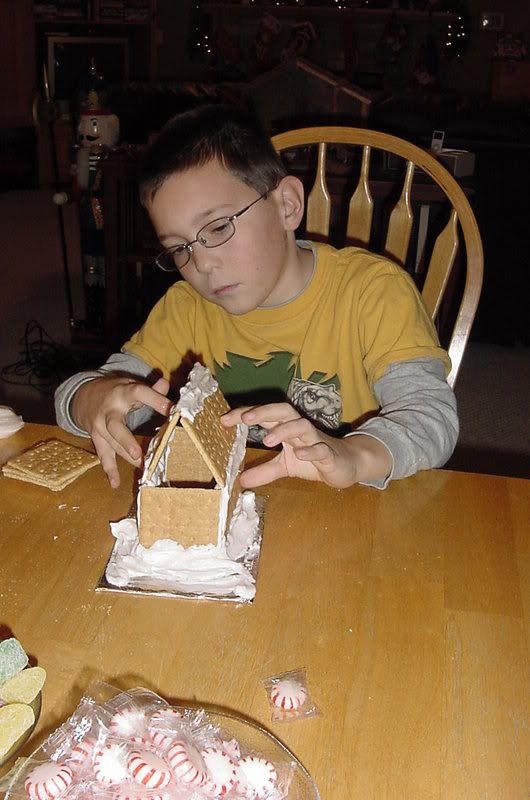 Zack's also had a hard time getting the structure to initially stand up, but once that was mastered he had a pretty easy time getting everything on his house without any problems.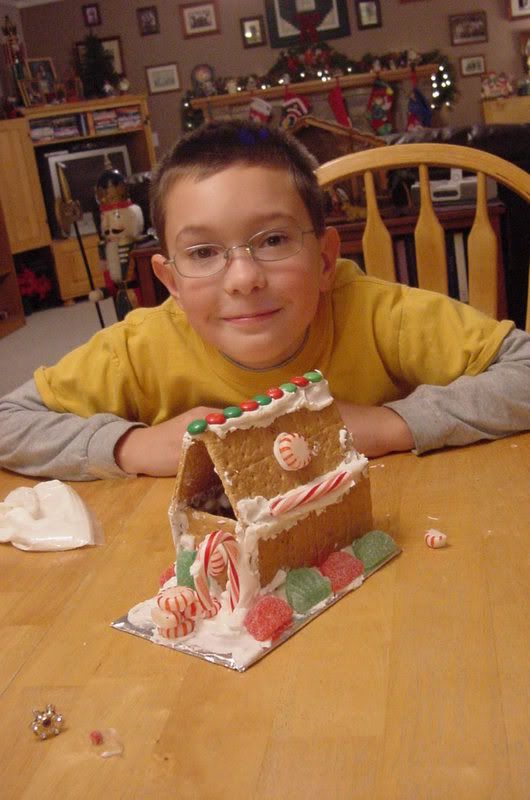 I worked on the large Gingerbread House. Steve walked around and took pictures of us as we worked. My house turned out pretty well. It was the first time I got to do a house all on my own. PRETTY FUN!!! Once we were done and I uploaded the pictures to my computer I realized two things:
Just how often I stick my tongue out (it was out in almost every picture)
The best part of making Gingerbread houses is licking your fingers.