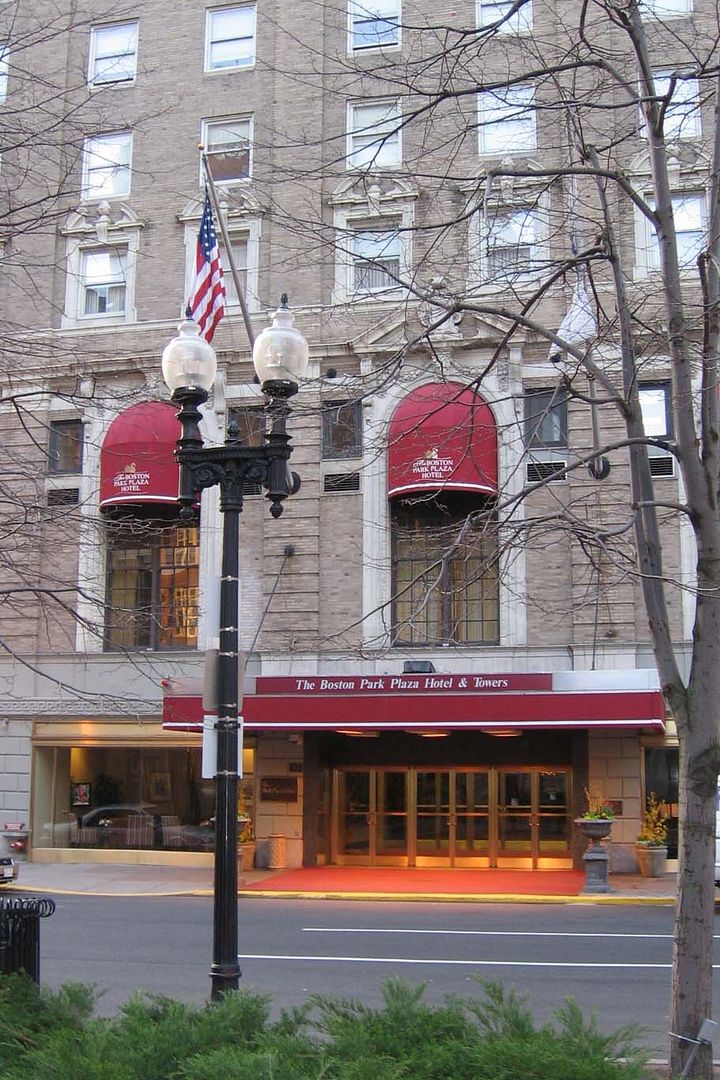 Thursday we left for Boston, Massachusetts. We took a red flight from Salt Lake. We landed at 8:15 am, found our luggage and
then
caught the shuttle into
the
city and our hotel. We had reservations at the the Boston Park Plaza.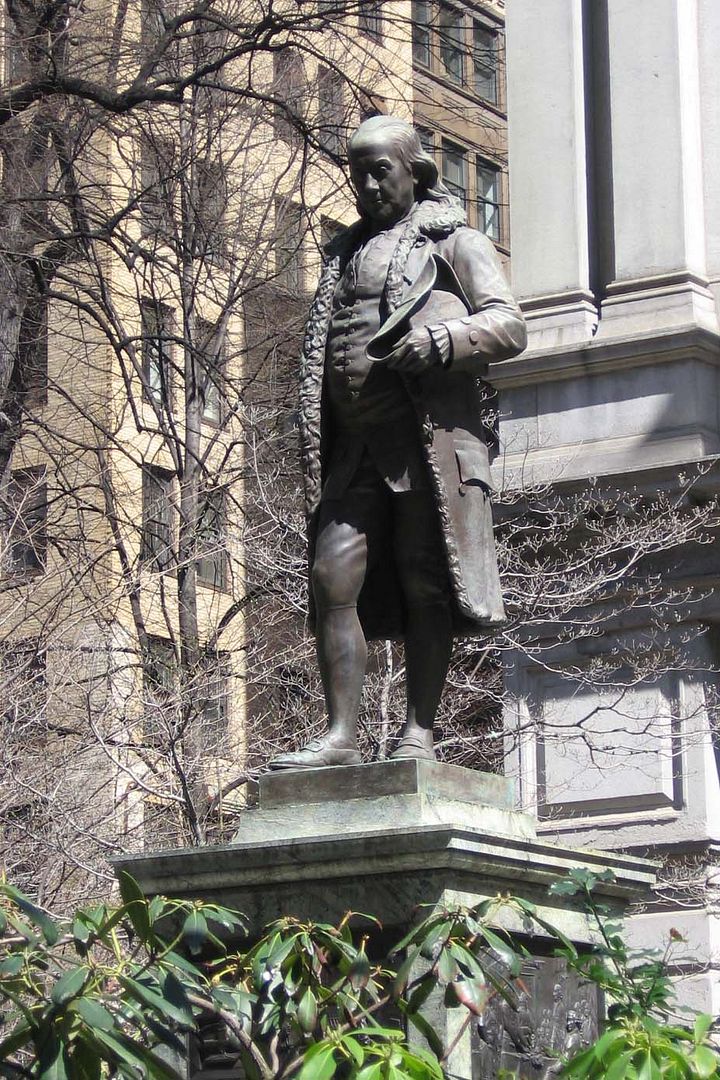 After taking a very
brief
nap in our room, we joined our friends Brian and Suzanne and Suzanne's sister Camille at the Common to start our exploration along the Freedom Trail. It was a beautiful day...clear skies...temps in the 70s.
We meandered through the city following the red path on the ground. We saw where Benjamin Franklin, John Hancock, and Mother Goose were buried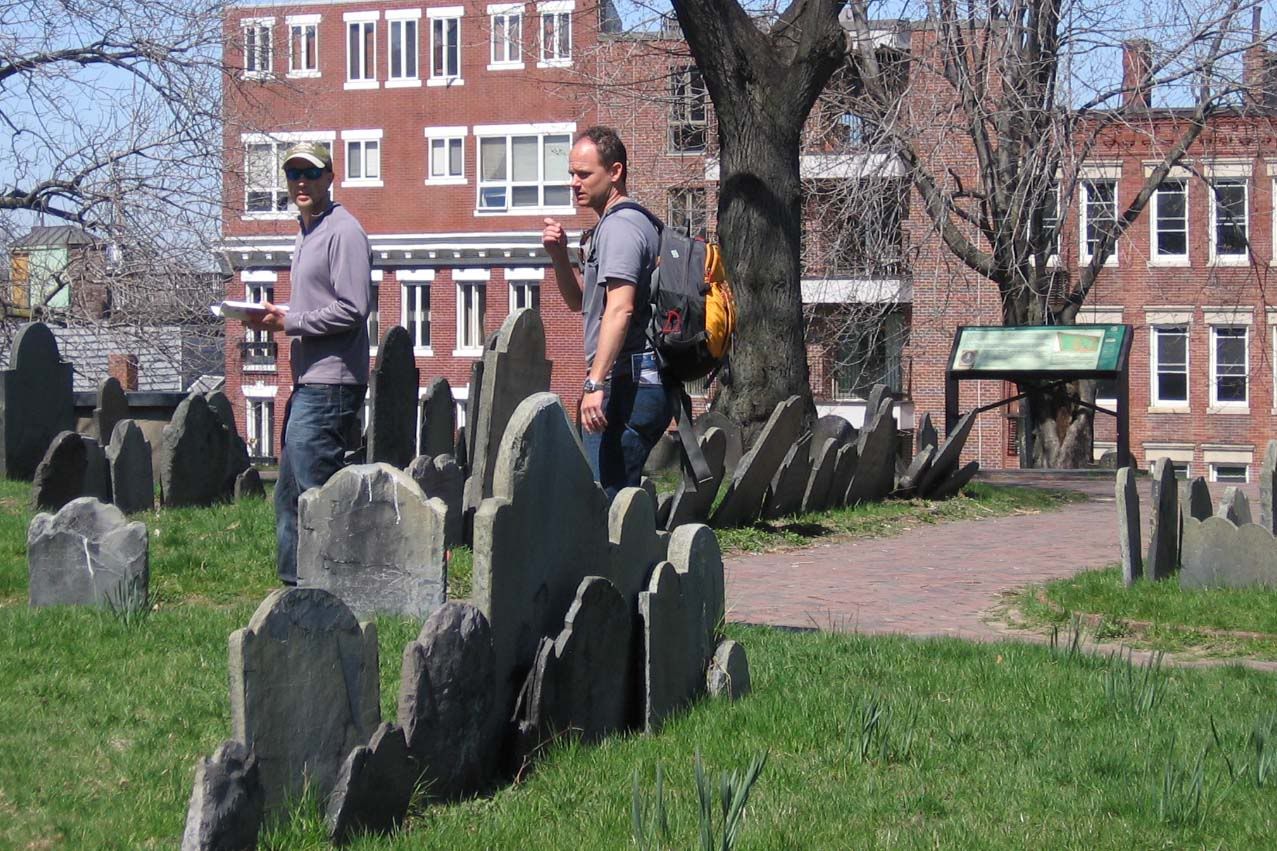 We passed by many statues, plaques, and memorials. It is just amazing to me how much of our countries history occurred in one place.
When we got to the North End (Lil' Italy) it was time for lunch. I had been looking
forward
to this meal since we decided to come to Boston. We went to a restaurant named La
Dolce
Vida and I ordered the
gnocci
. All I can say is, "
Mmmmmmmmm
". It was so yummy. Just as good as the last time I ate there.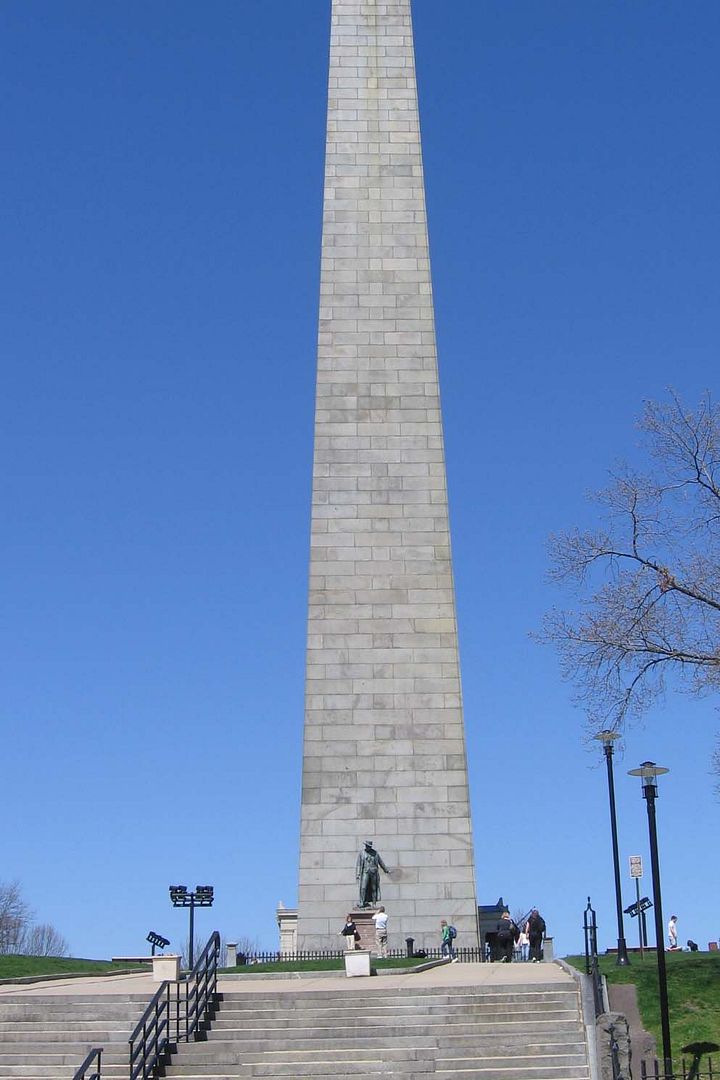 We then continued our adventure and walked over to Bunker Hill Monument. It was quite impressive. I started to attempt to climb the 295 stairs to the top and decided I would sit outside and take in the warm weather instead.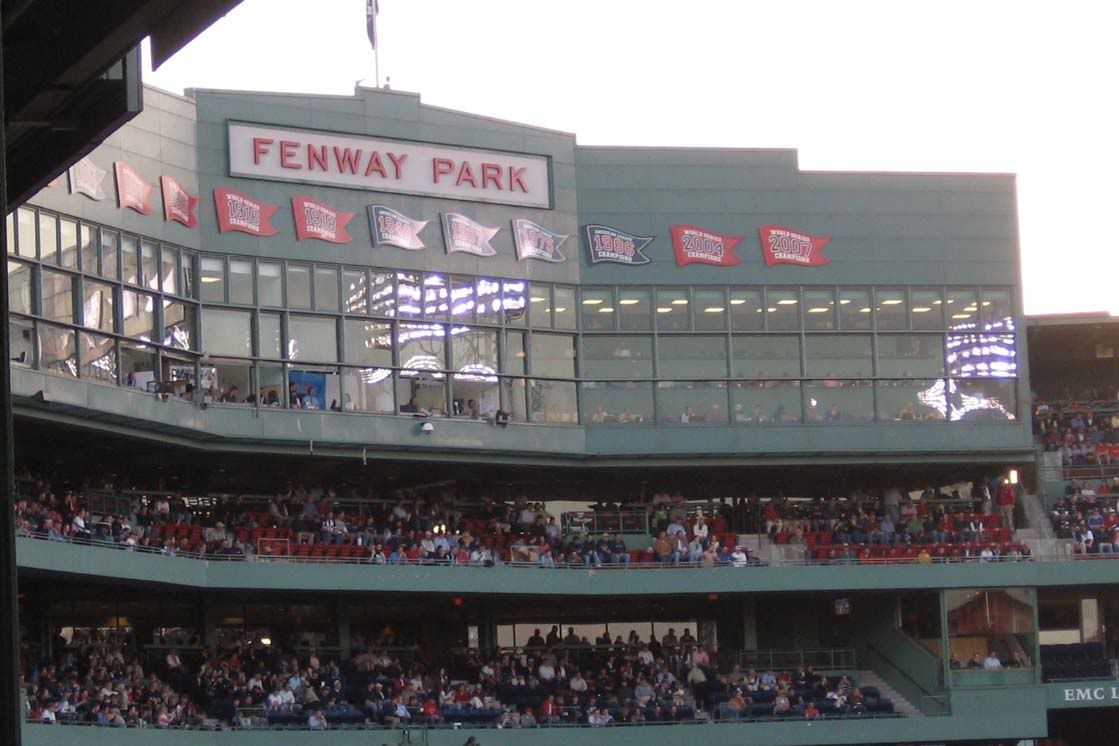 We returned o our room, freshened up and then headed to
Fenway
Park. We boarded the "T" with a mass of Red
Sox
fans donned in the red, blue and white clothes. We got off the subway and just followed the herd to the stadium.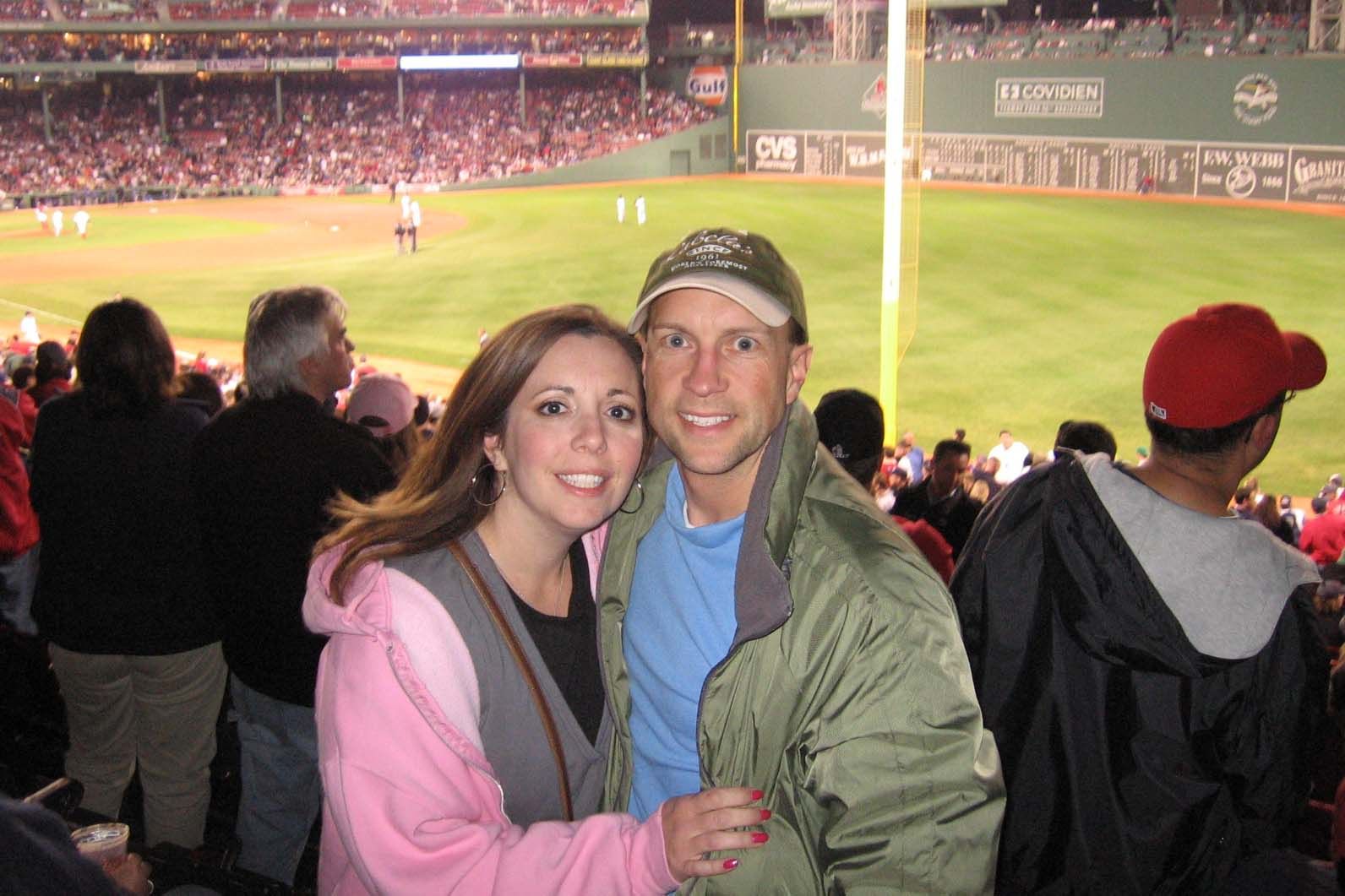 It was a pretty exciting game. The Red
Sox
were playing the Texas Rangers and we got to watch a Grand Slam. The stands erupted in cheers and screams. It was so much fun. We
participated
in the wave, sang "Take Me Out to the Ballgame" and "Sweet Caroline". So much fun!!!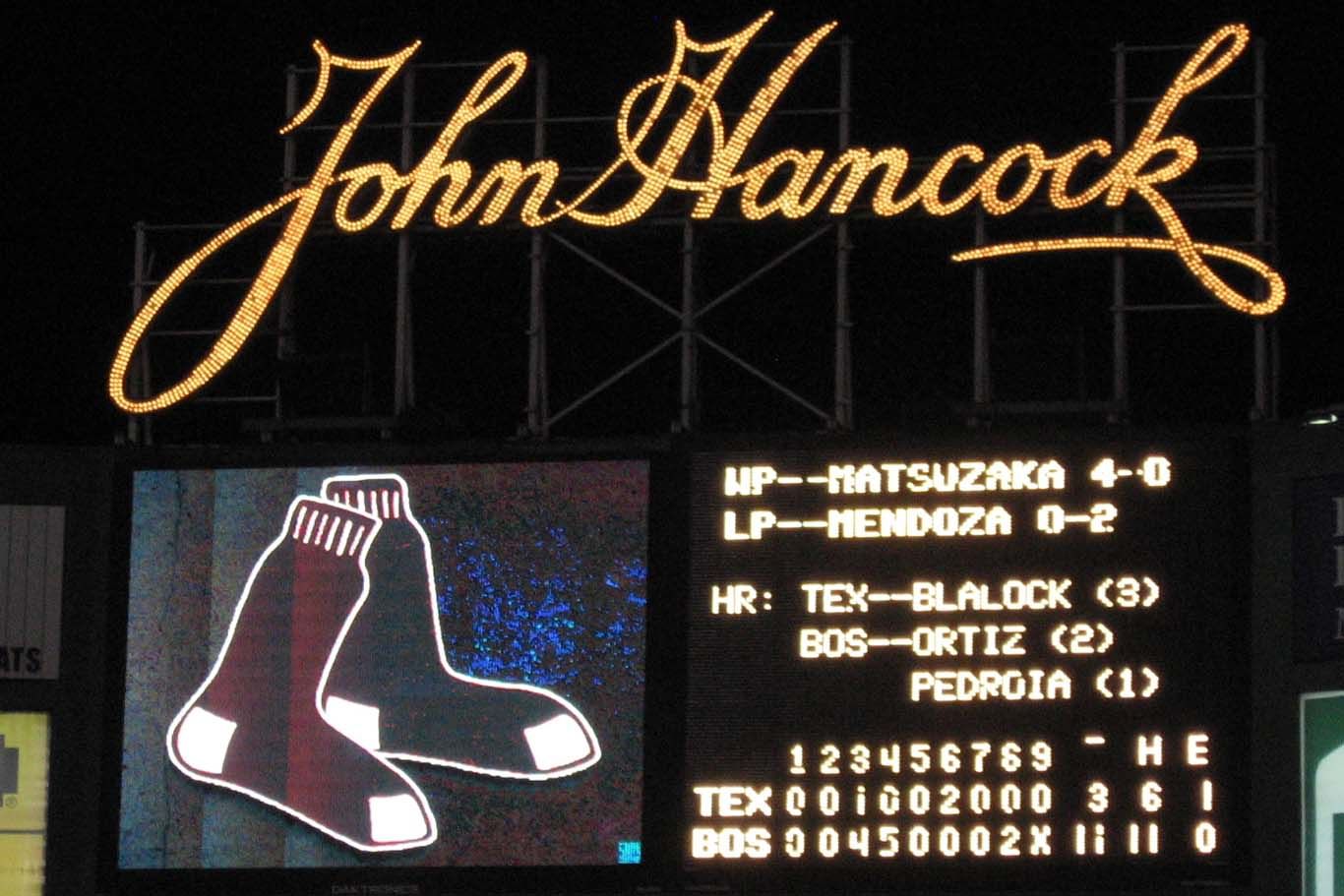 The next morning we headed over to the convention center. Steve needed to pick up his race packet which would contain his bib number and all other
information
he would need. There was such an energy in the building.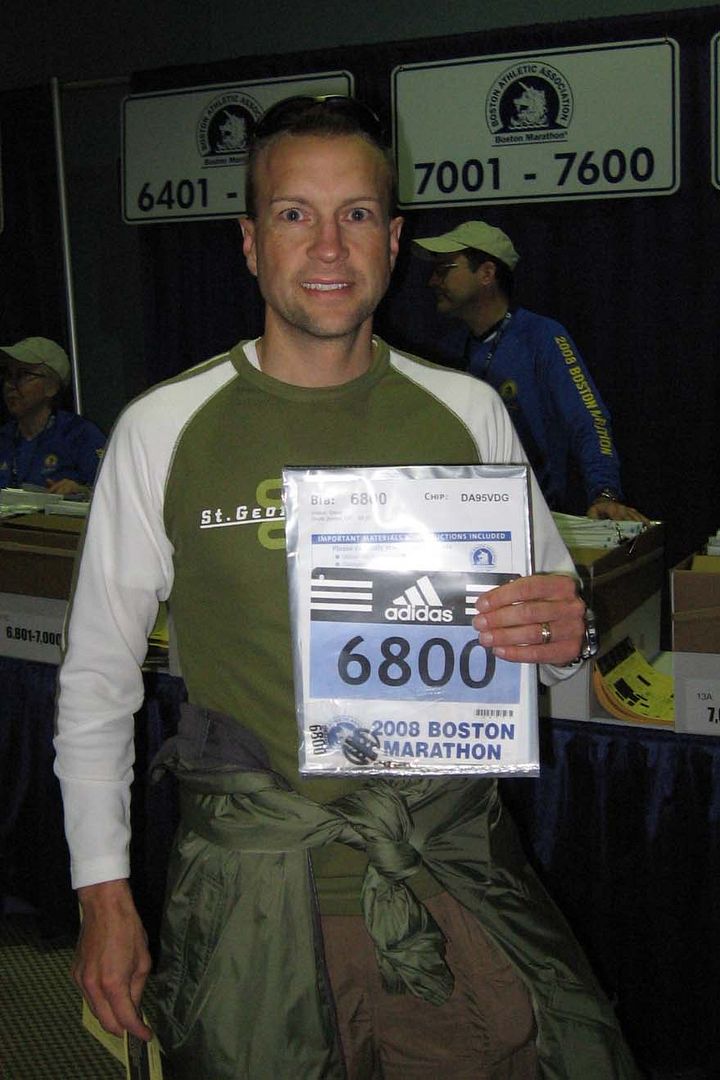 We went to the expo and walked around collected some samples and even made some purchases.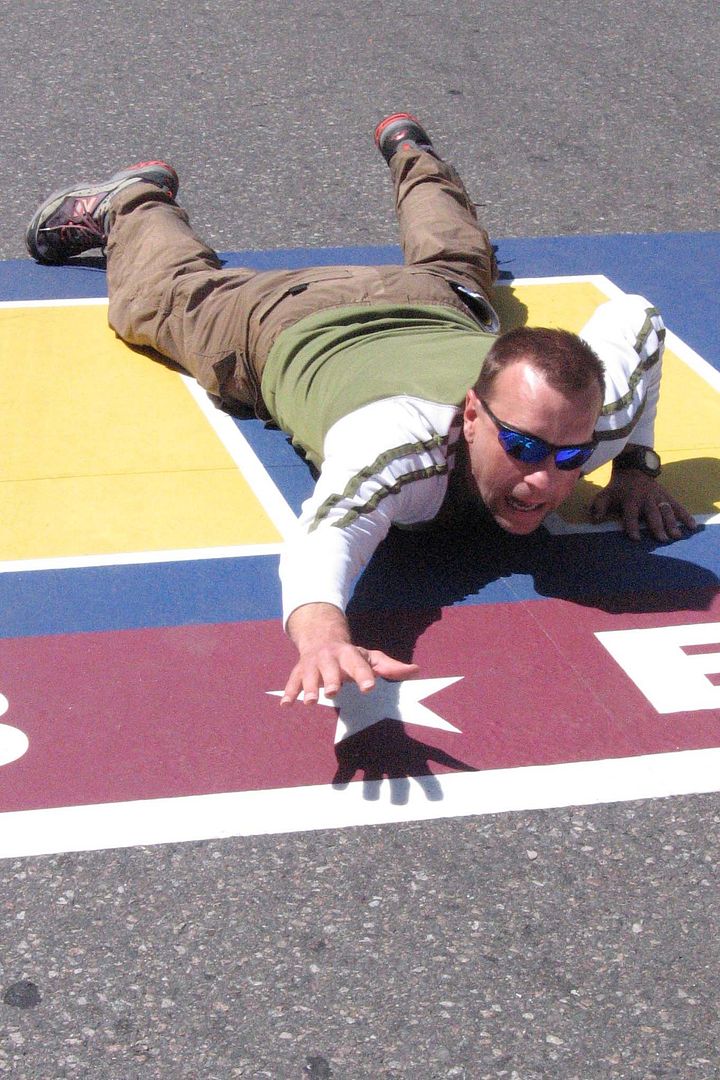 After leaving the convention center we walked past the Finish line. We took the opportunity to take some pictures of it.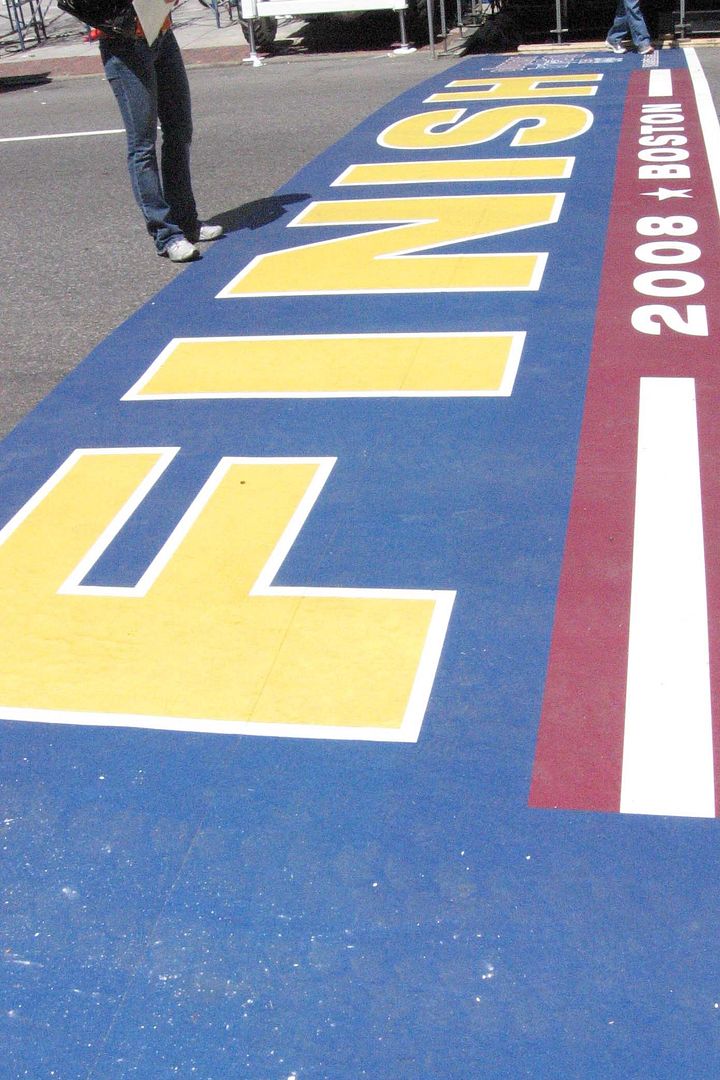 Later that afternoon we took the subway out to Alewife and then a cab to Belmont. We met up with our friends Kim and Glen. We did a session in the
temple and
then enjoyed an evening of
yummy food
and good conversation at the Cheesecake Factory. It was great to spend some time with old friends.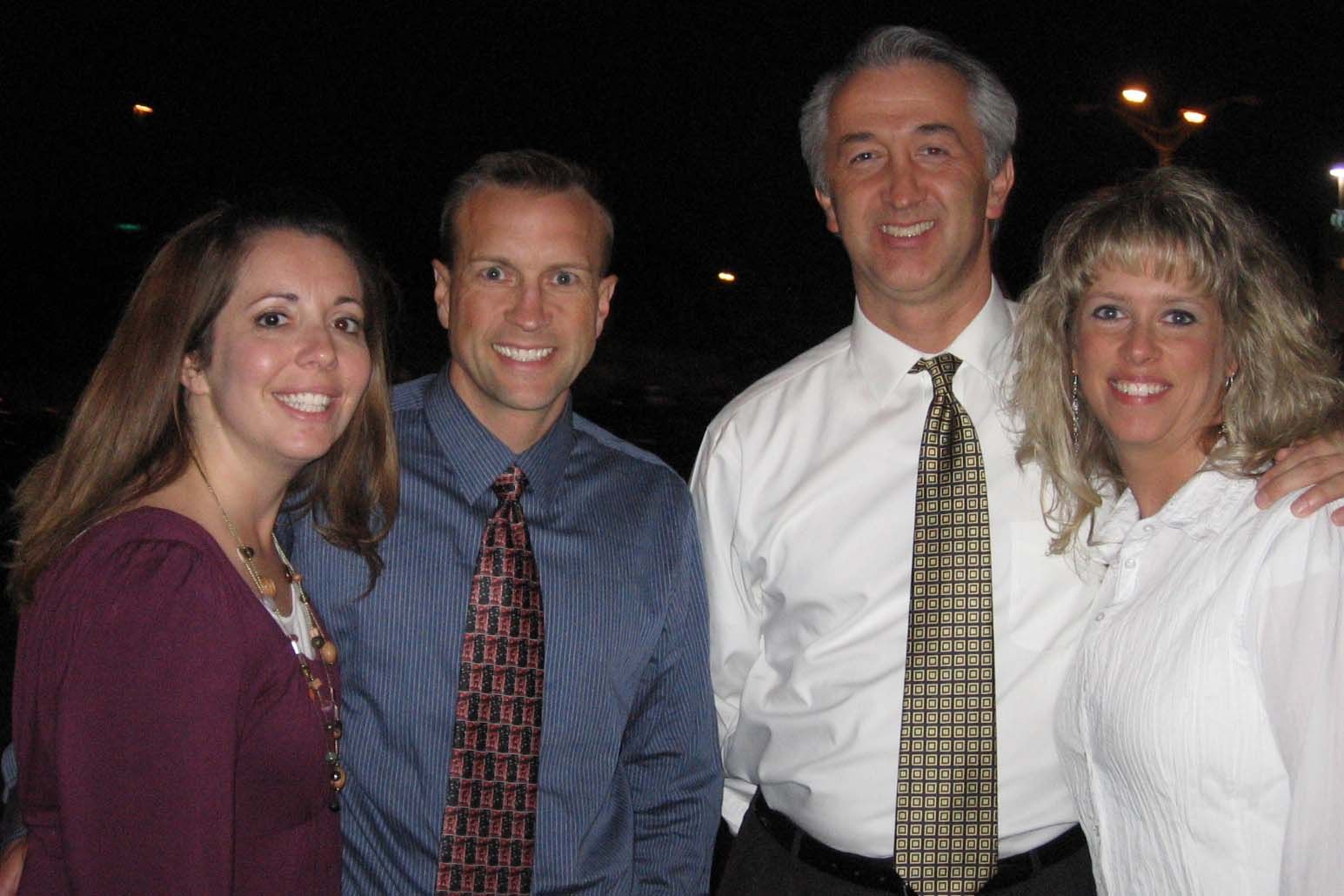 Sunday morning we woke up and dressed in our running clothes and went the the Public Garden to jog and take some pictures.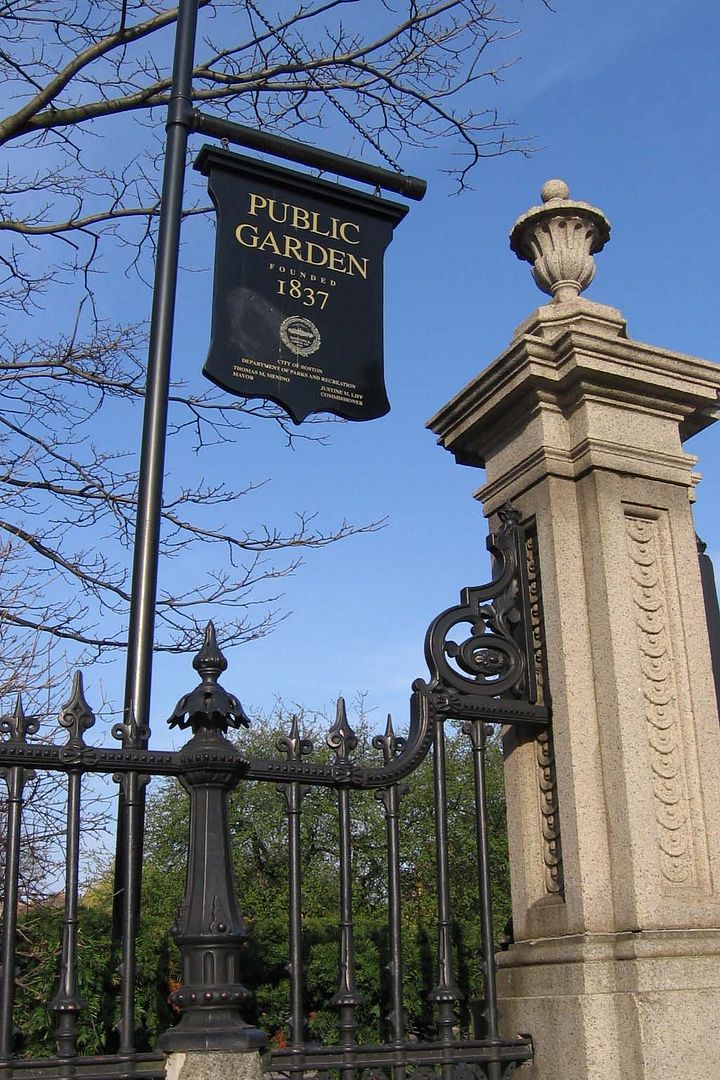 There were lots of people out running too. It was a beautiful morning and so neat to be
running
through a park in Boston. We spent more time taking pictures than actually running, but it was still a good time.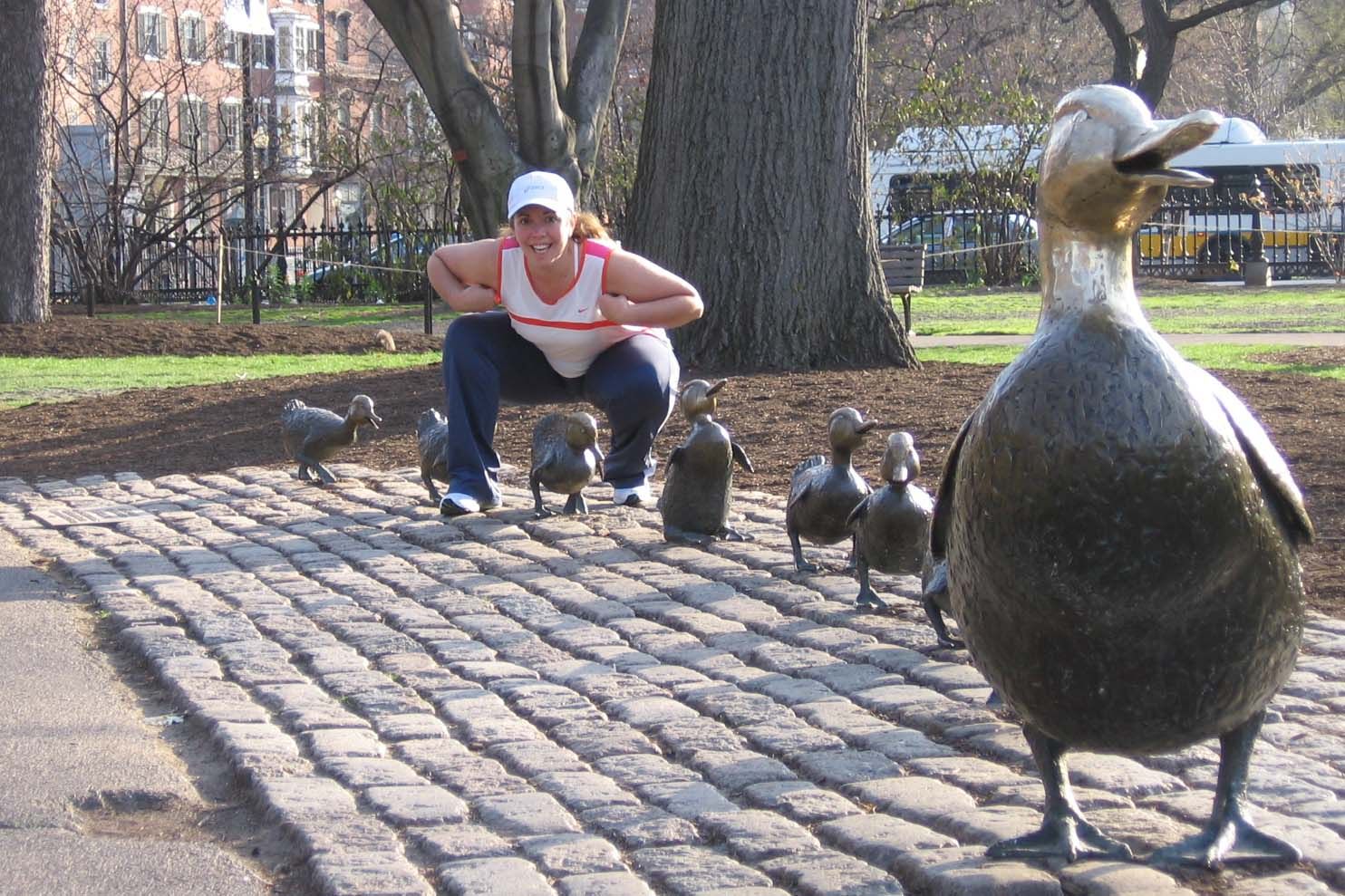 We also got to see the sculptures of "Make Room For Ducks" from the children's book. I thought I would join in the line.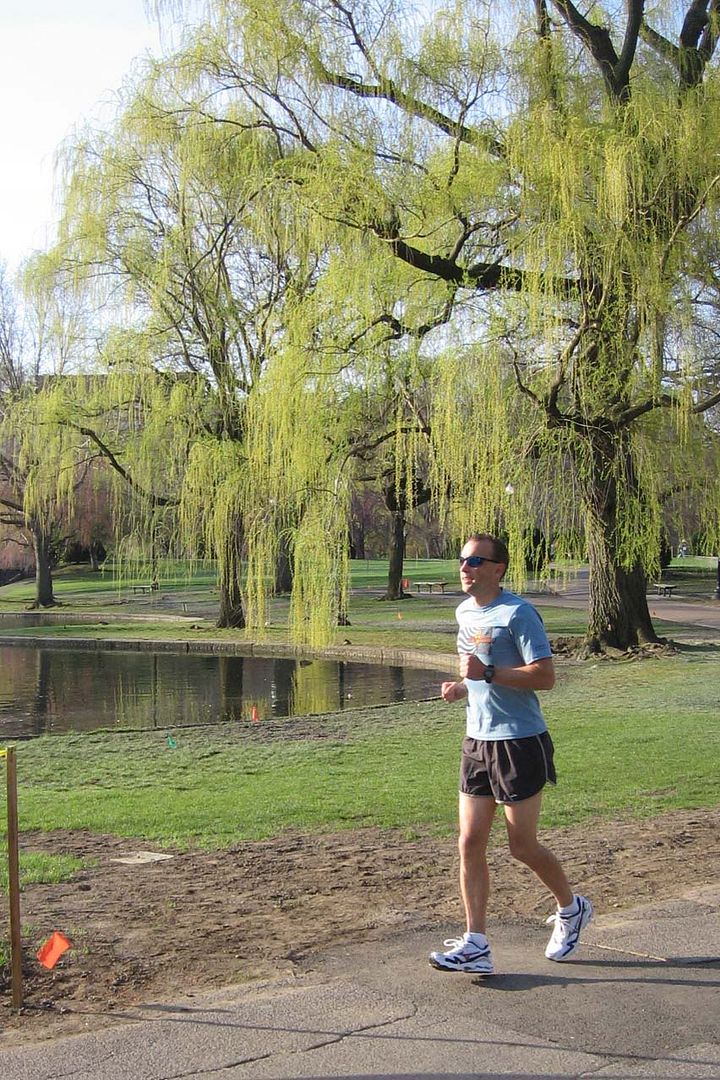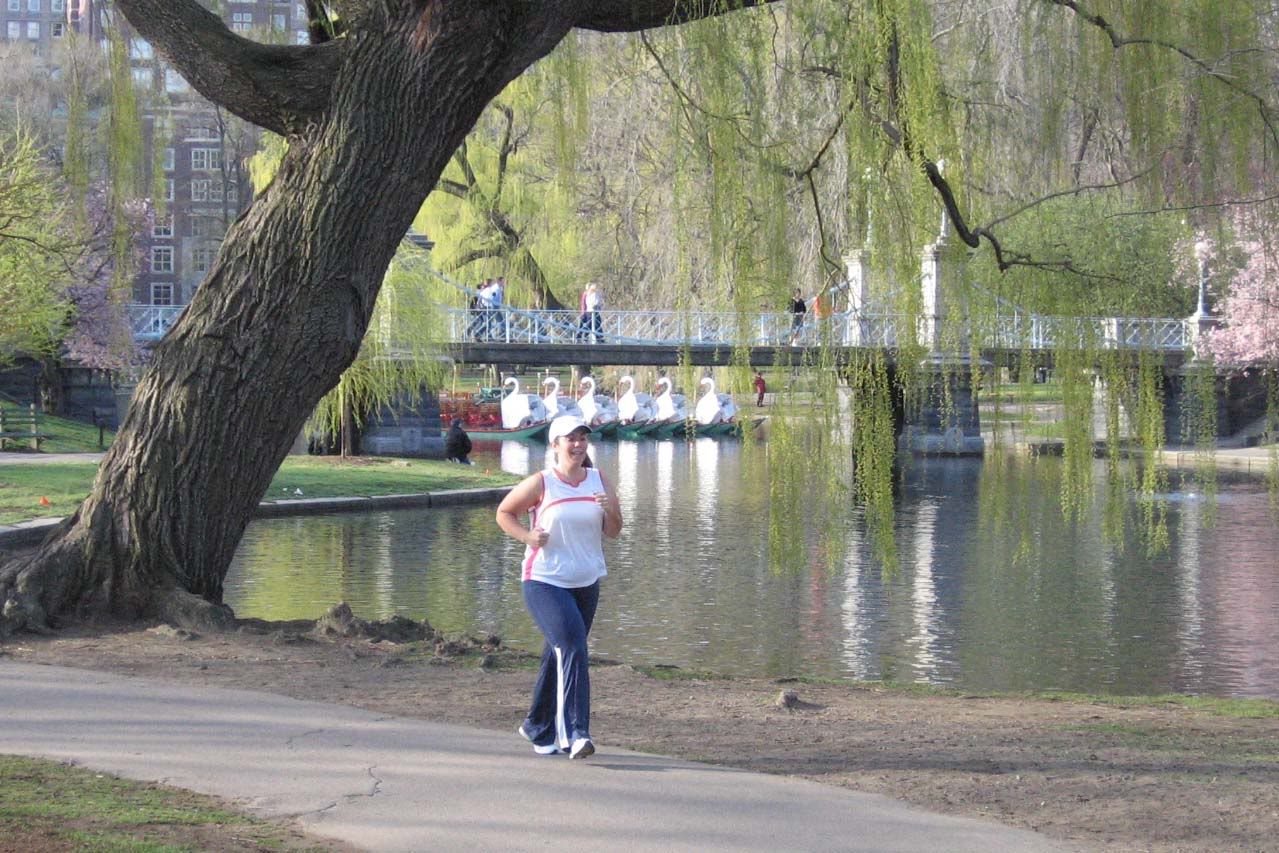 We saw the swan boats docked as they waited to take Bostonians for rides on the little pond. It is just such a serene and beautiful place.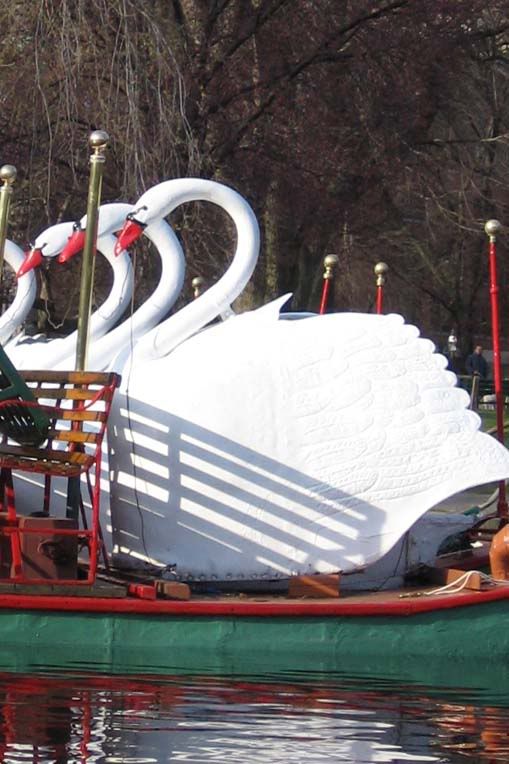 After getting showered and dressed, we board the "T" once again and took the line that dropped us off at the Museum of Fine Arts. This stop was high on my to do list. I love wandering the galleries in a museum and taking in all the art.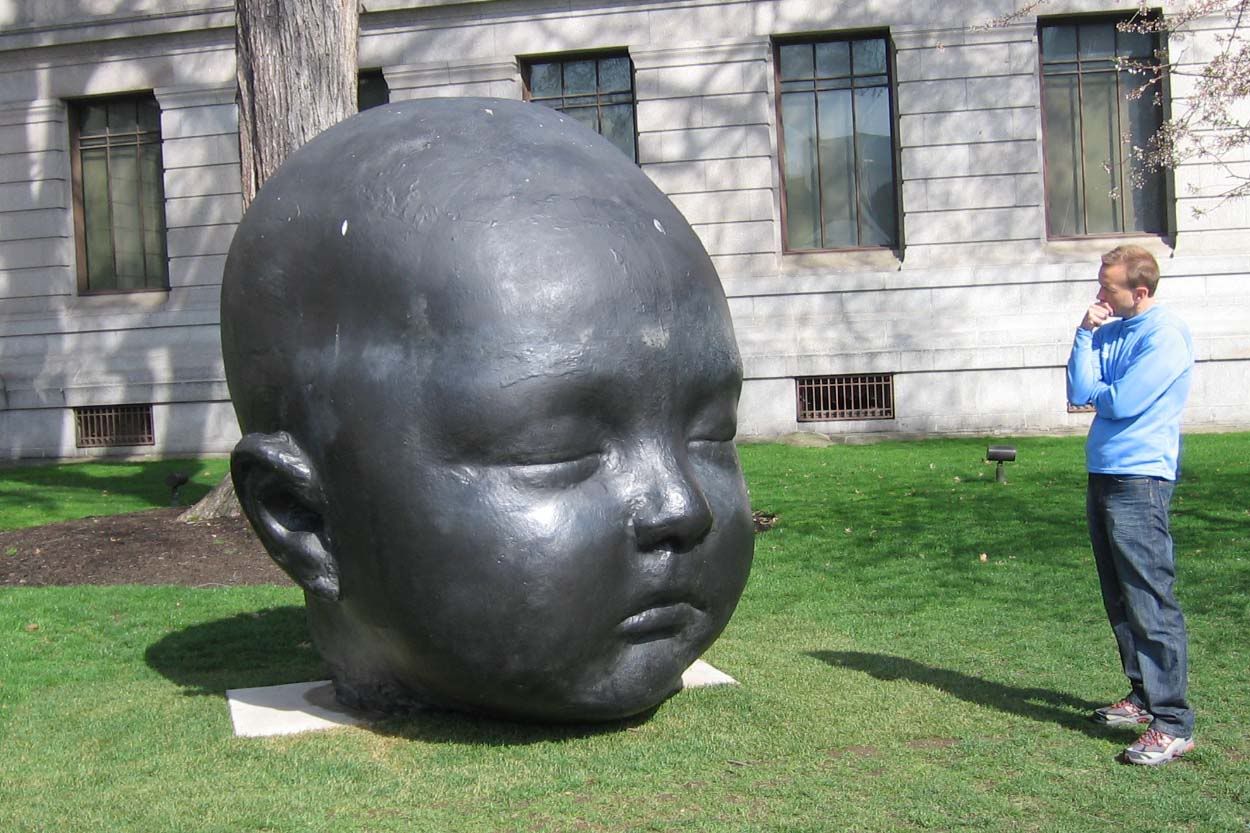 We walked through the exhibit of Egyptian and Greek
Artifacts
. That area was fascinating. Then we walked into a HUGE gallery with paintings lining the walls. It was breathtaking.
We made our way through different eras in art until we got into the impressionists. That was the best. To stand in front of a
Gaughin
, Monet, Van
Gogh
and then my
fav
...Renoir.
Steve's mother took the train into the city and met us at our hotel. Once we visited for a few moments we made our way to
Fanuiel
Hall and then back to Little Italy. It was time for Steve to load up on his
carbs
for the race. We went to Cafe Pompeii and had an enjoyable meal. We got there just in time. We got right in and did not have to wait at all, but when we left the streets were full of people waiting to get into the restaurants...and into Mike's Pastry.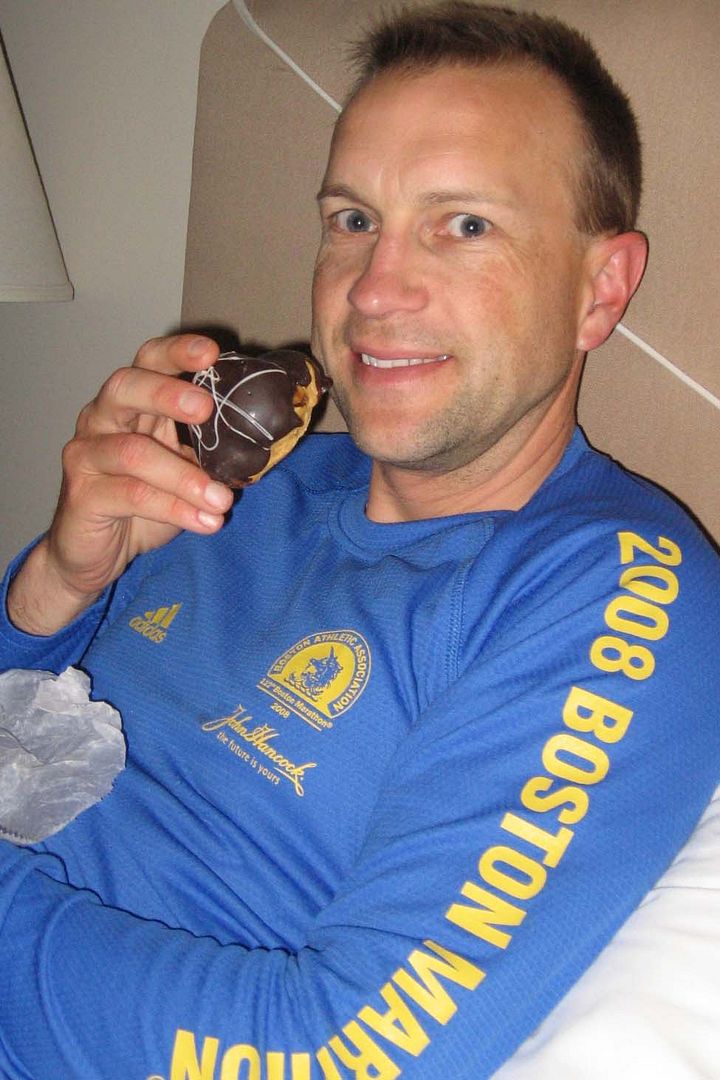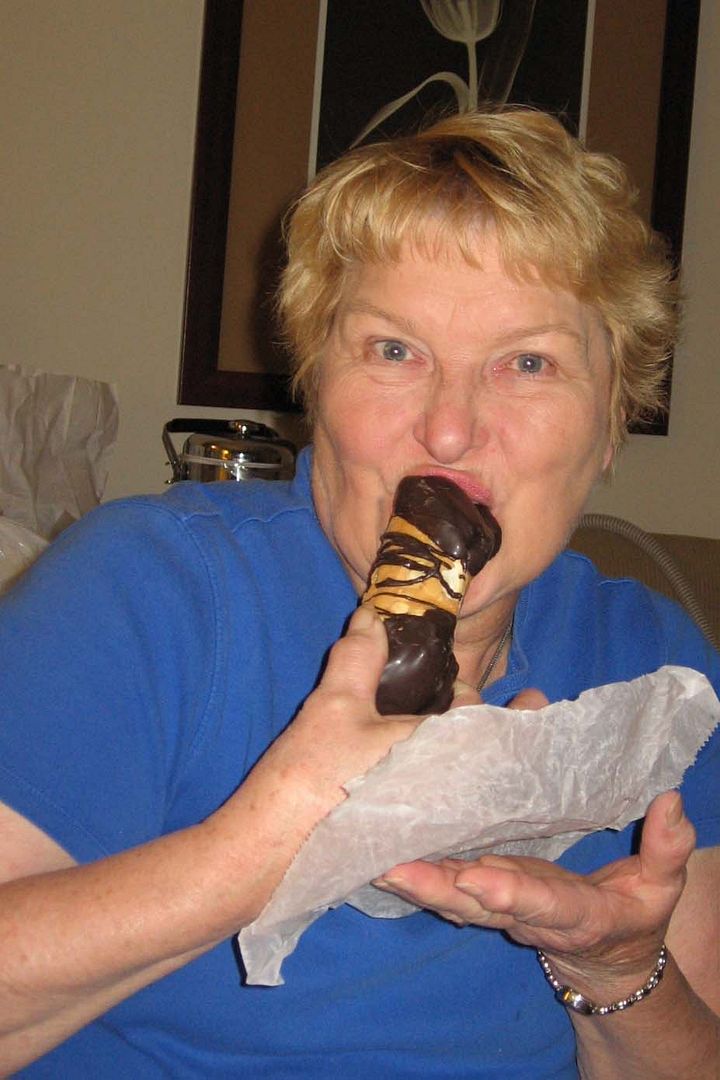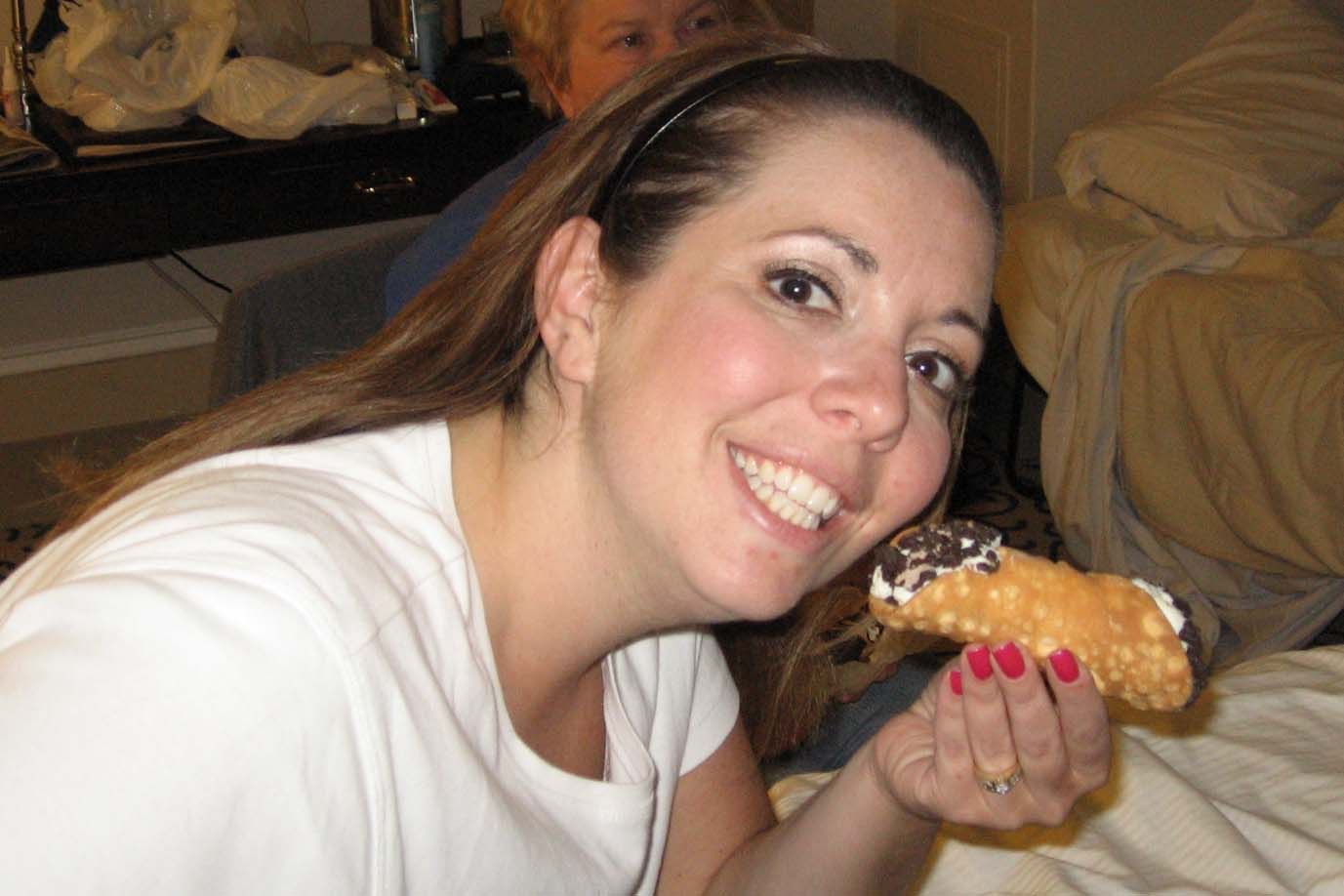 That was a line worth waiting in. I had been anticipating having a
Canoli
form Mike's. Mom got one also and Steve got a Creme Puff. We took our white box,
tyed
with a string and headed back to the room to eat our dessert and watch Steve get ready for the race.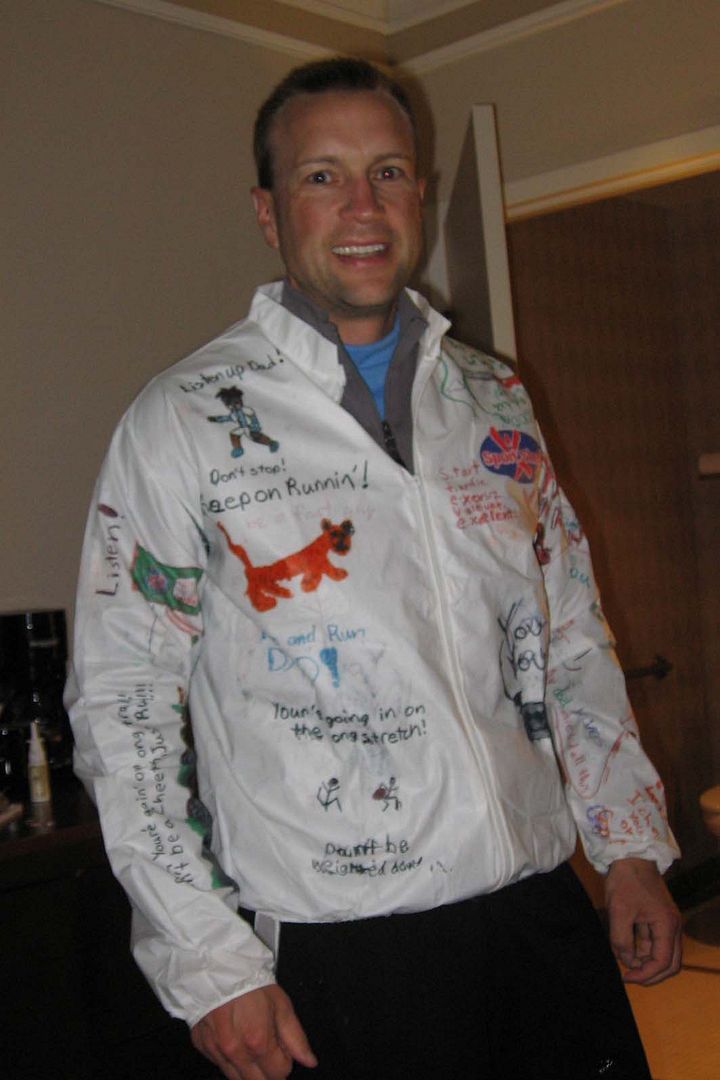 5:45 am, Steve got out of bed and got dressed for the race. It was pretty chilly that morning so he wore lots of layers that he planned to strip off before he actually started the race at 10:00 am. I had
purchased
a disposable jacket from Wasatch Running that the kids decorated by drawing pictures and writing supportive messages.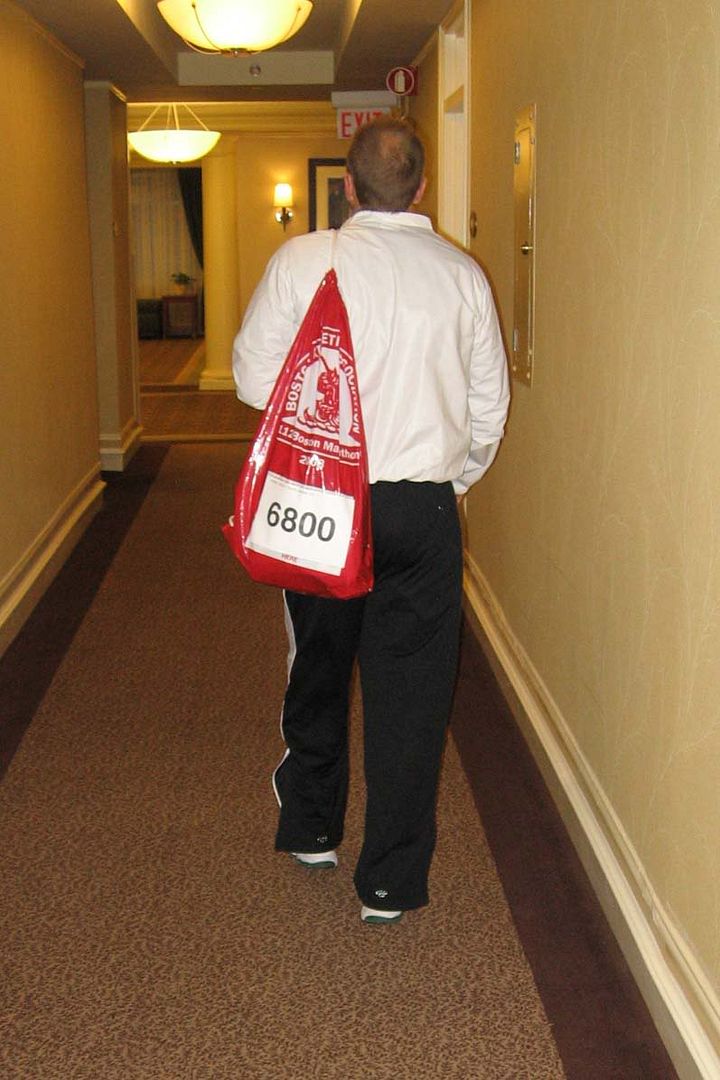 By 6:00 am he was out the door and on his way
out
the bus that would take him to the starting line. After he left Mom and I took our turns in the shower and dressed to find a place to stand near the finish line to watch for him to come in. We found our spot and stood out there
beginning
at 7:30 am. It was quite cold and long, but well worth it once the racers made their way to us.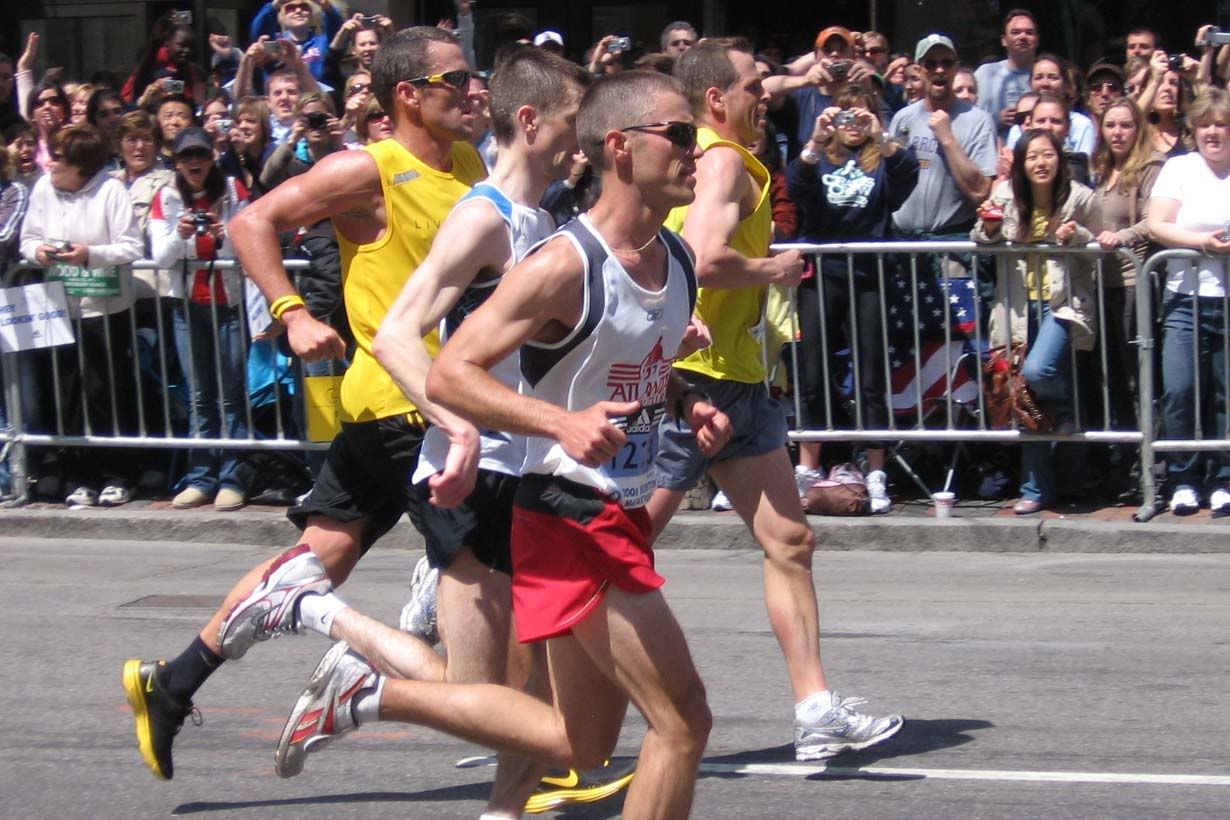 As we waited for Steve, we got to see Lance Armstrong run in for his finish which was nice, but...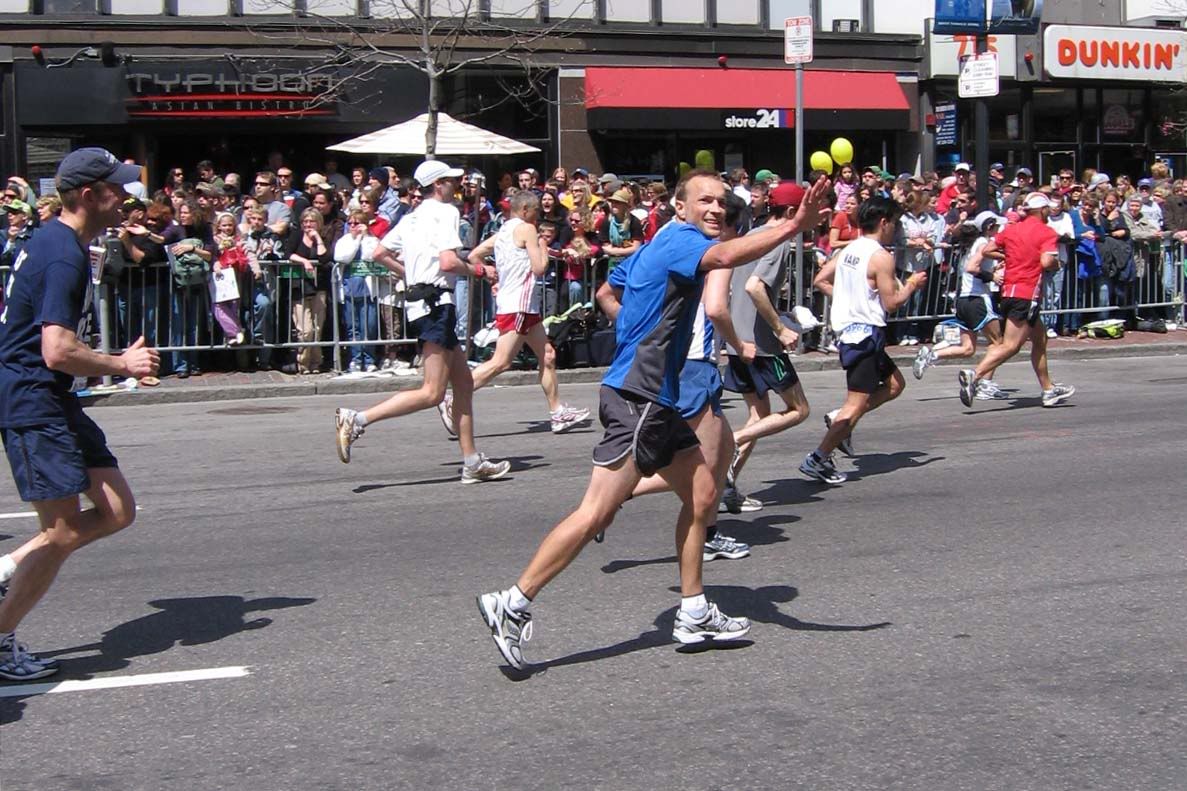 ... I
preferred
seeing my star. When we saw him approaching mom and I and the people we were standing next to began yelling and screaming. We managed to get his attention because he turned and saw us and got a wave off to us before refocusing on his finish.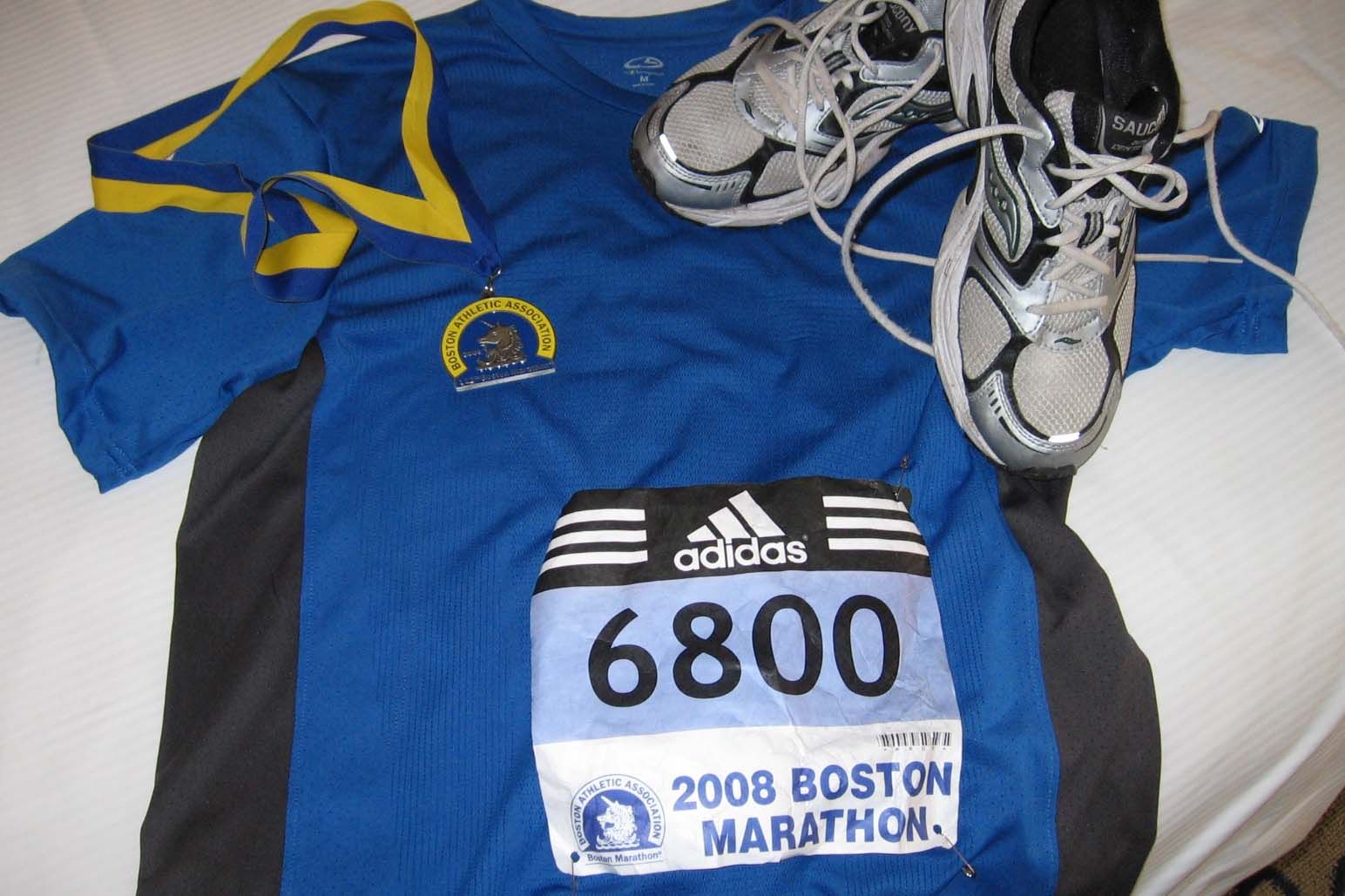 I love this picture of Steve with his mom after the race. You sometimes think that once you become an adult, that your parents don't still beam with pride at your accomplishments as they did when you were a child. This picture shows that is so untrue.
She was so proud of him and his HUGE accomplishment.