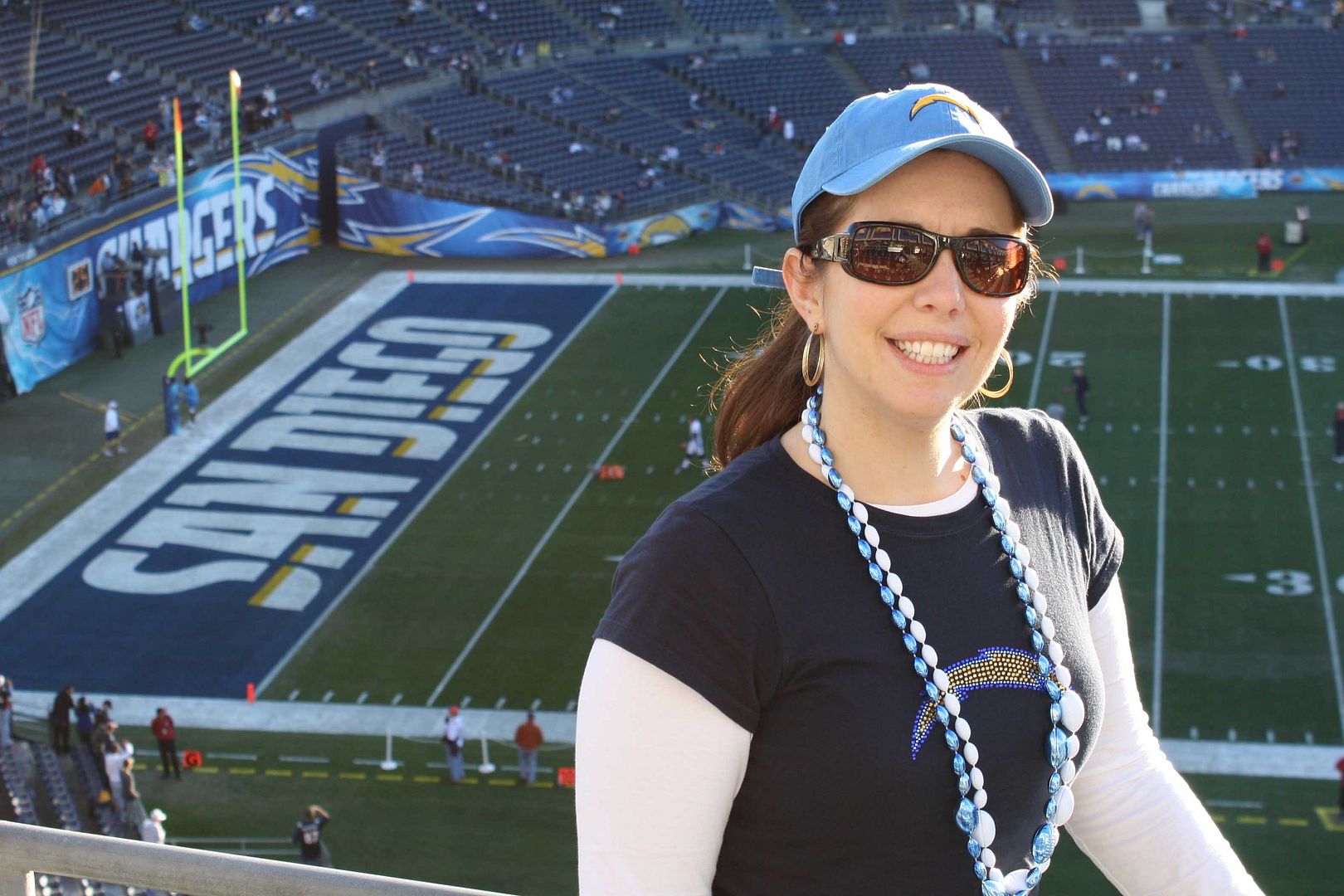 In September I came up with a great Christmas present for Steve. I decided I would get him tickets to a Chargers (
his

fav

football team
) game. I went online and discovered that they played a home game the Sunday after Christmas against the Broncos...that was perfect.
So I began searching or tickets. I went on
ebay
and
stubhub
, but couldn't find decent seats at a reasonable price. And I still needed to arrange for Steve to take a vacation day
in order
for the whole thing to work. I tried to be sneaky, but it didn't get me very far.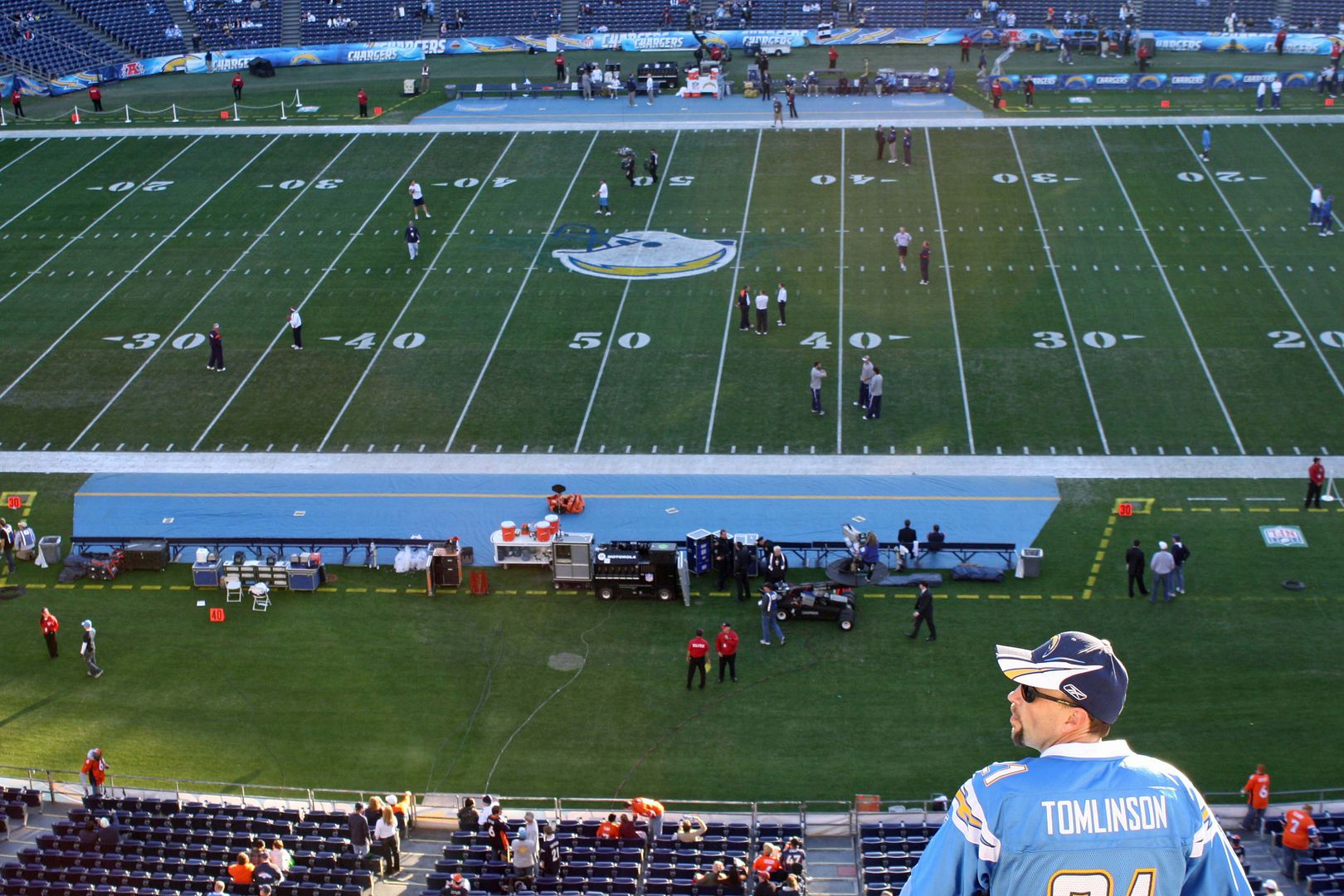 Before I knew it, it was October and I still had no tickets and the Chargers season wasn't looking very good. But I was plowing ahead with my plans. I went to the team's website and checked for tickets. There was actually a pair of Plaza tickets for less than I was planning to pay, so I scooped those up. Finally Steve did get the
vacation
time off , but not until I came straight out and told him what the plan was.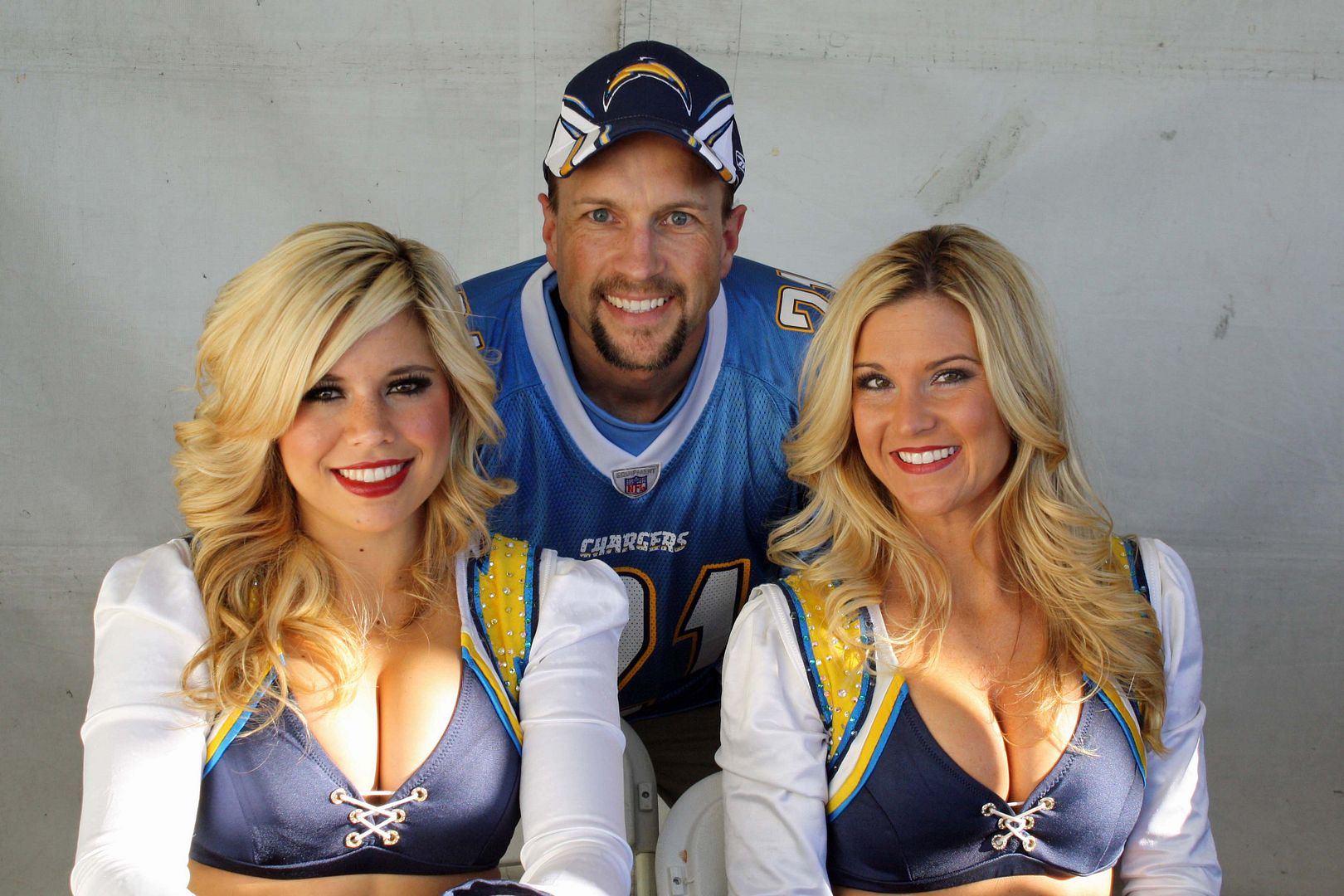 So speed ahead to 2 days after Christmas...we flew into San Diego and spent the day before the game seeing some of the places that we remembered from when we lived there. Then Sunday arrived...GAME DAY!!! We parked at Fashion Valley Mall and took the Trolley to
QualComm
just after 1:00 pm. We checked out all the tailgaters, Steve ran into the Charger Girls and was willing to let them take their picture with him. We went to the Charger Store and shopped and before long we were let into the stadium and could see
exactly
where we were sitting. We spent an hour taking pictures of the stadium, the team warming up and I even took a few minutes to meet up with an old friend from high school and his wife.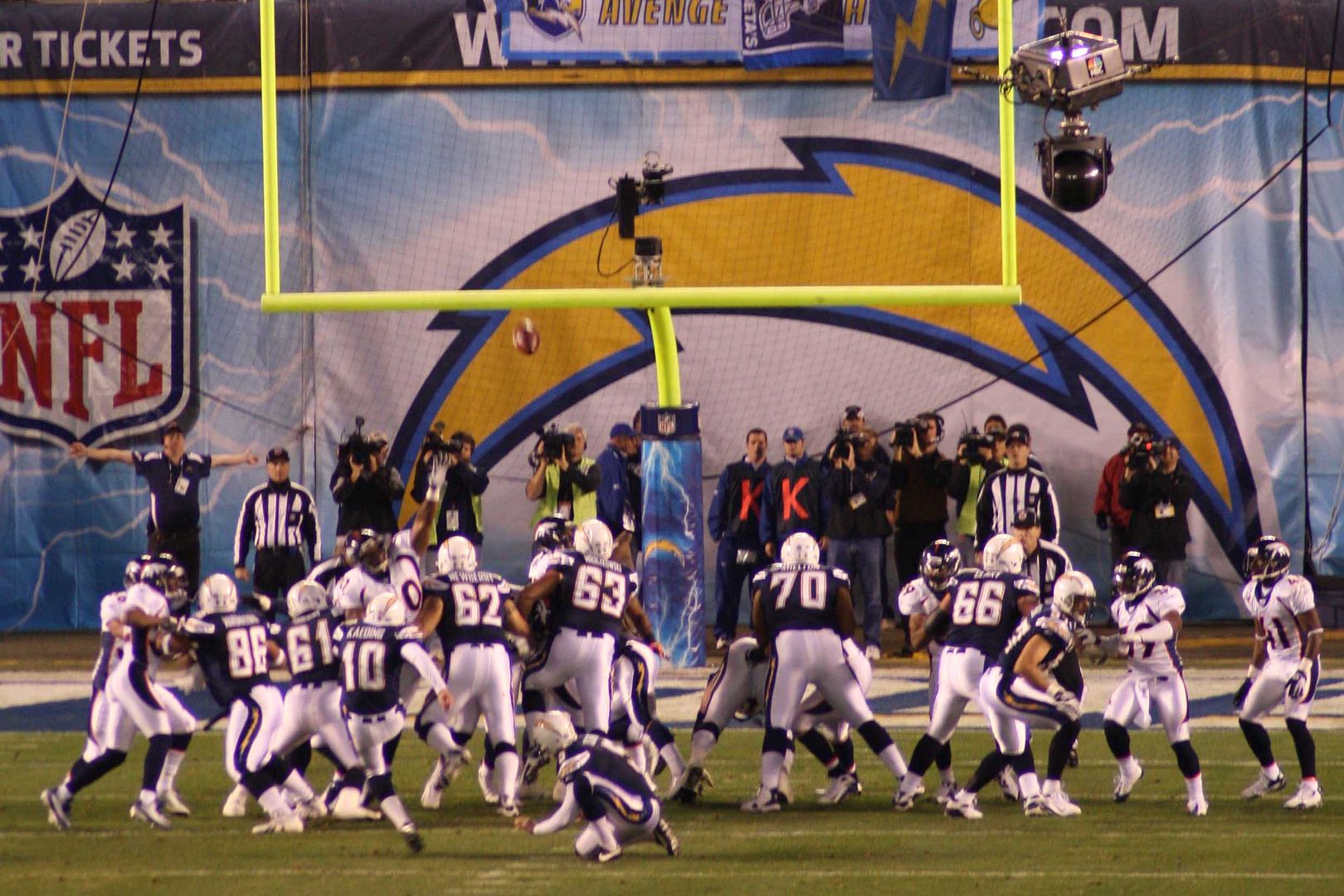 Then SUNDAY NIGHT FOOTBALL began.
The feeling in the stadium was electric. We were sitting around some fun people.
Every time
the Chargers scored or did something cool we were bombarded with high-5s. Steve would occasionally chanted, "LT-LT-LT" It was so incredibly exciting.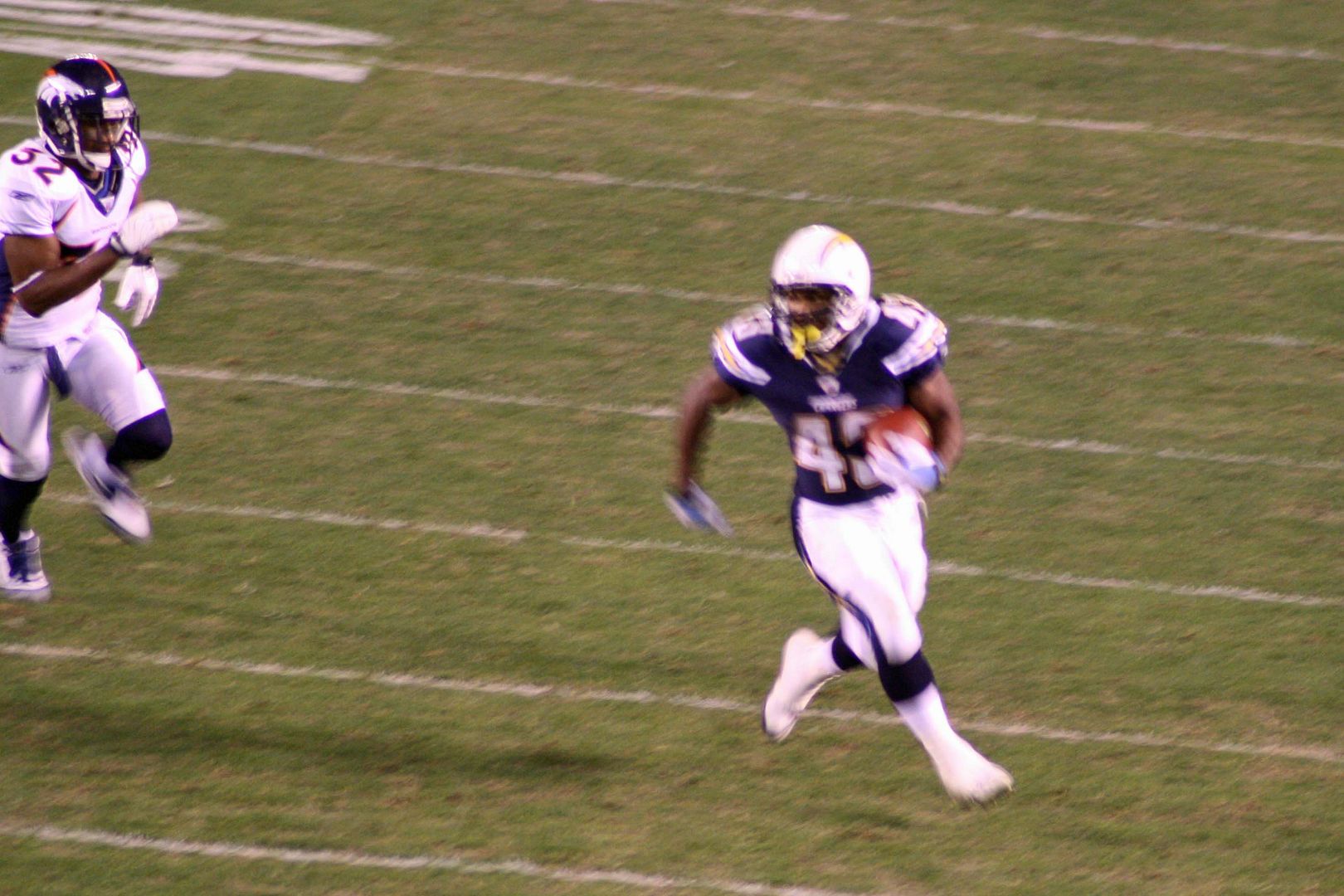 I think of
everything
we saw that day and experienced...for me the best was looking at Steve. When we walked into the stadium he was like a boy who had found his way into Santa's workshop. Throughout the game he cheered, sang, screamed, yelled...to the point that when we left he was hoarse and could hardly speak. I knew that my gift was perfect and something he would remember for years to come!!!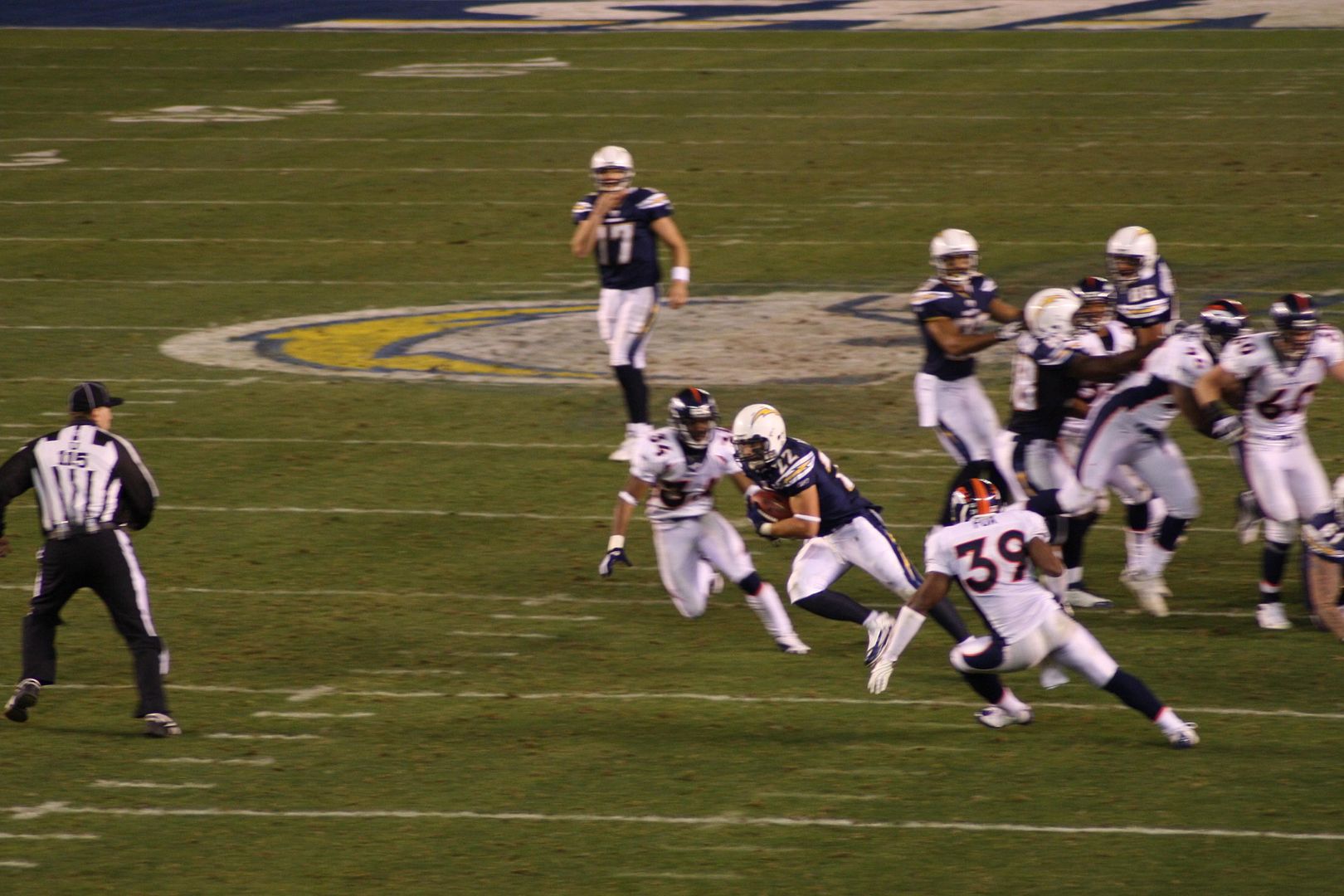 When the game ended, the Charger's record was 8-8 and they were officially the AFC West Champs. The team was probably already thinking ahead to the next Sunday and getting ready to take on Peyton Manning and the Indianapolis Colts. No one knew what that game would hold, but in that moment the Chargers were winners and there were 69,131 ecstatic fans.