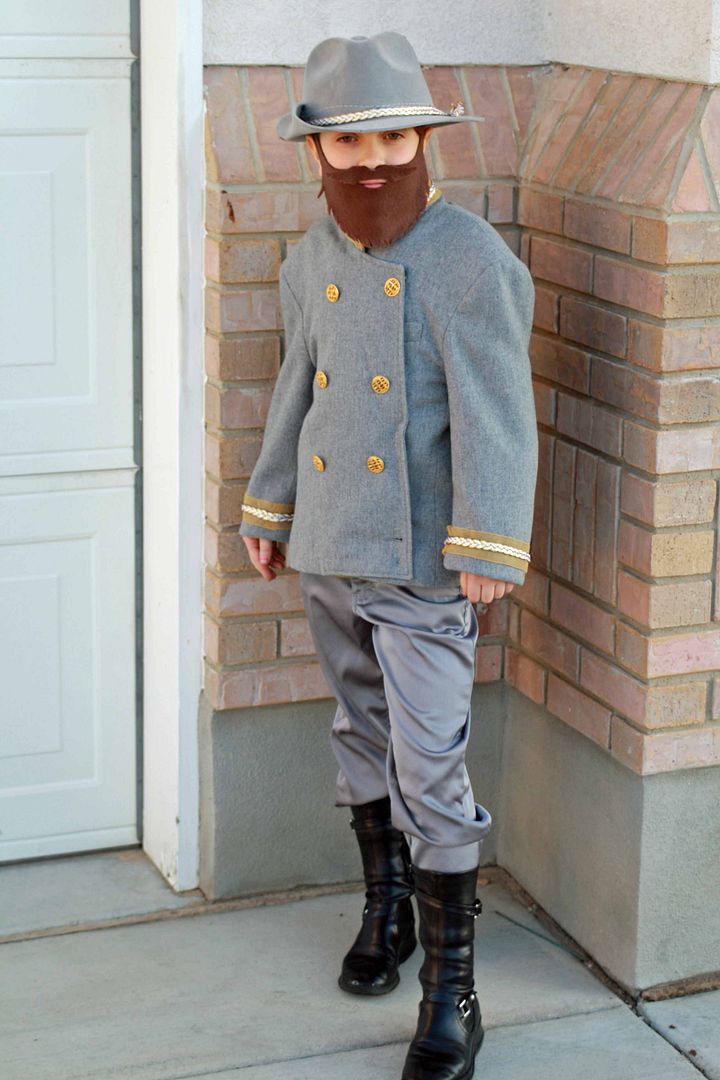 Yesterday was the 3rd grade WAX MUSEUM.
It is quite a production. First the girls had to choose a person from history to read a book about. Then after they finished there book they wrote a two page report. Then once that was completed they made a poster using pictures of the subject of their report, quotes and high points in their life. Then I made a couple of trips to Deseret Industries (2nd hand store) and acquires clothes that I could use to make the girls costumes.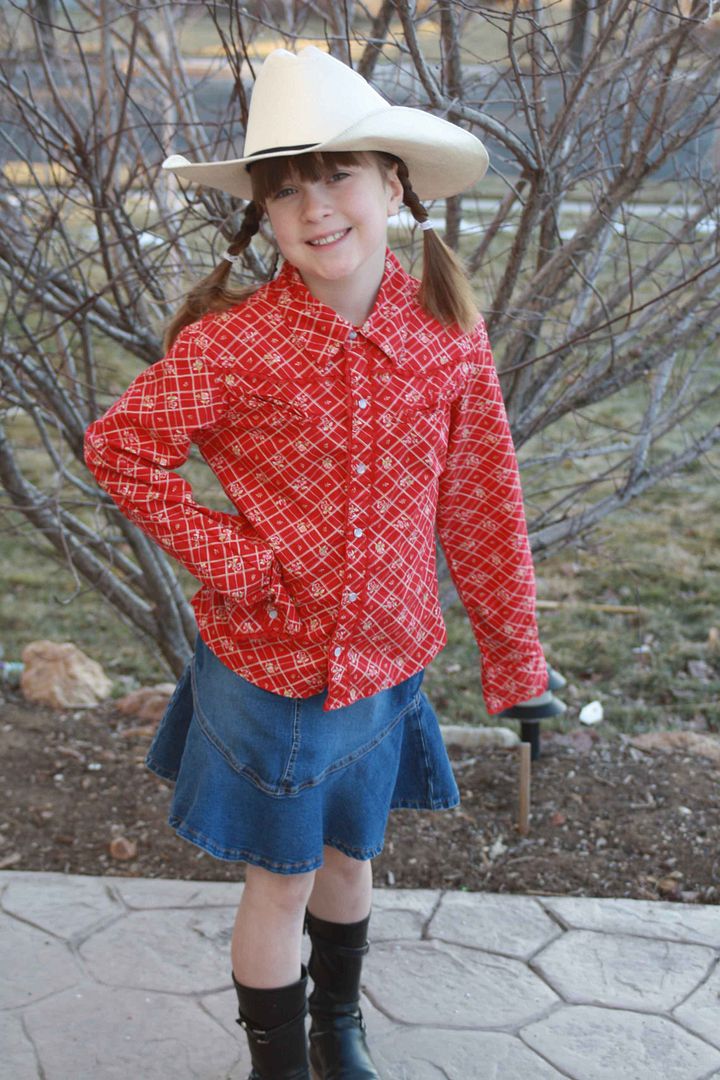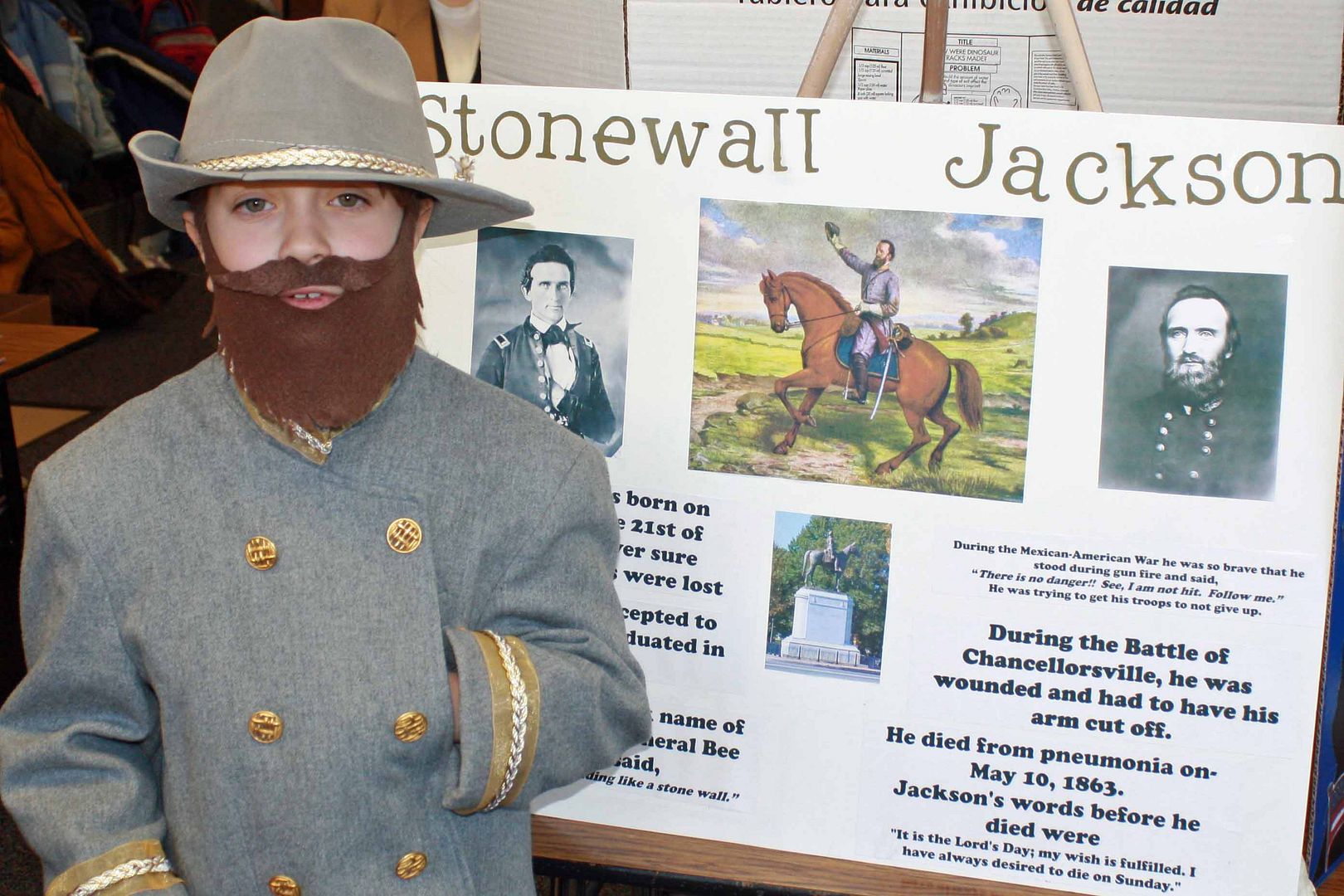 Becky had chosen Stonewall Jackson to do her report about. I was kind of glad she sis not just choose a typical woman from history. She was a little nervous initially about dressing up as a man, but once the costume was made she was tickled...especially with the beard. I think she turned out quite good. I purchased the grey jacket in the women's department and added the gold buttons, trim and cording. The hat we bought at a party supply store and added the braiding and turned up the one side. I made the beard and mustache from a piece of felt. She made an adorable Stonewall.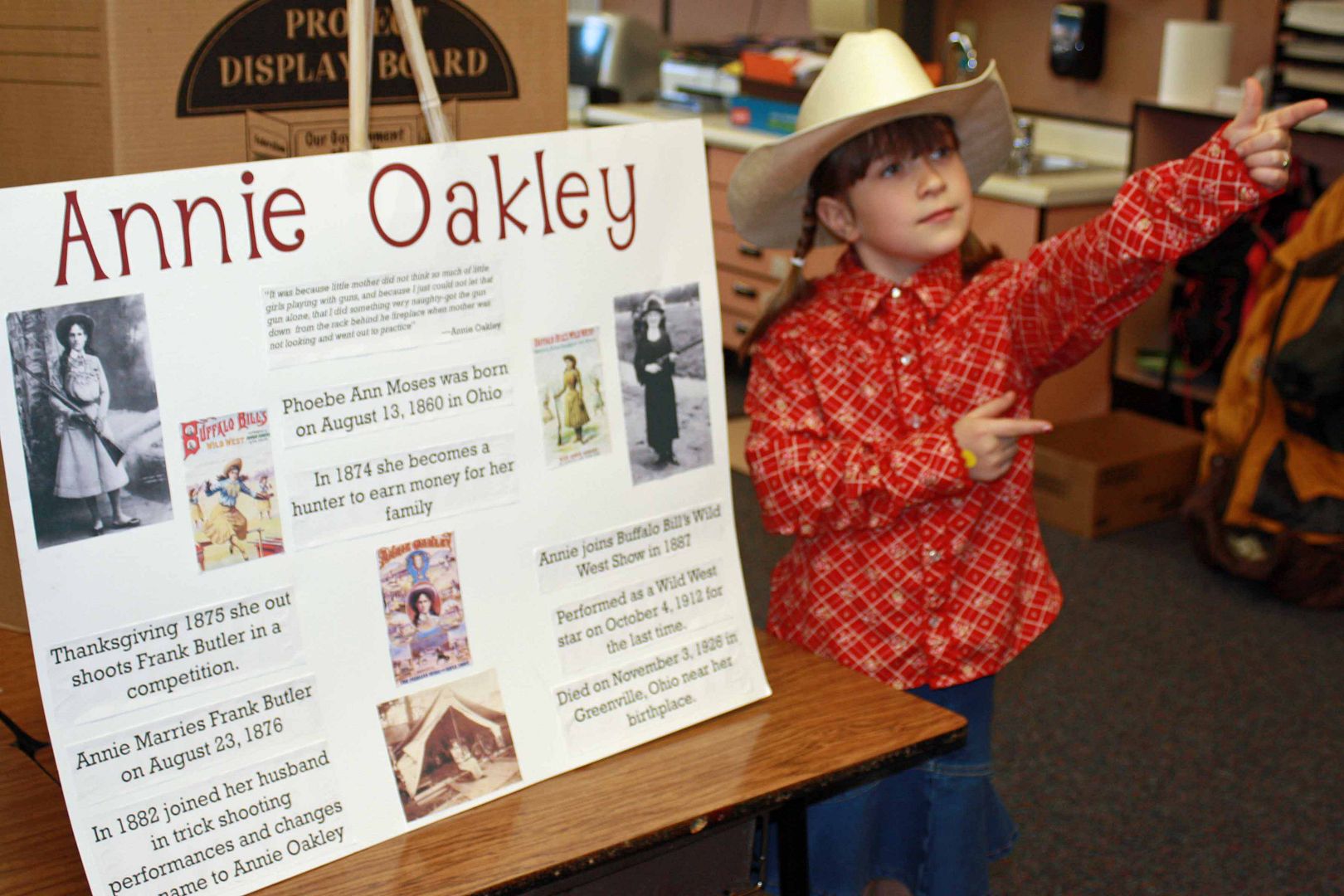 Katie had chosen Annie Oakley . She loved the story of Annie Oakley. I found her ensemble also at DI. I cute little western shirt and an adorable denim skirt. We braided her hair and she borrowed Belle's cowboy hat. She was a cute cowgirl. At the wax museum, when you walked around the room and looked at each "wax figure", you could push a yellow sticker that was on their hand and the wax figure would come alive and tell you their story. It was fun to hear their stories and see how creative the costumes were.