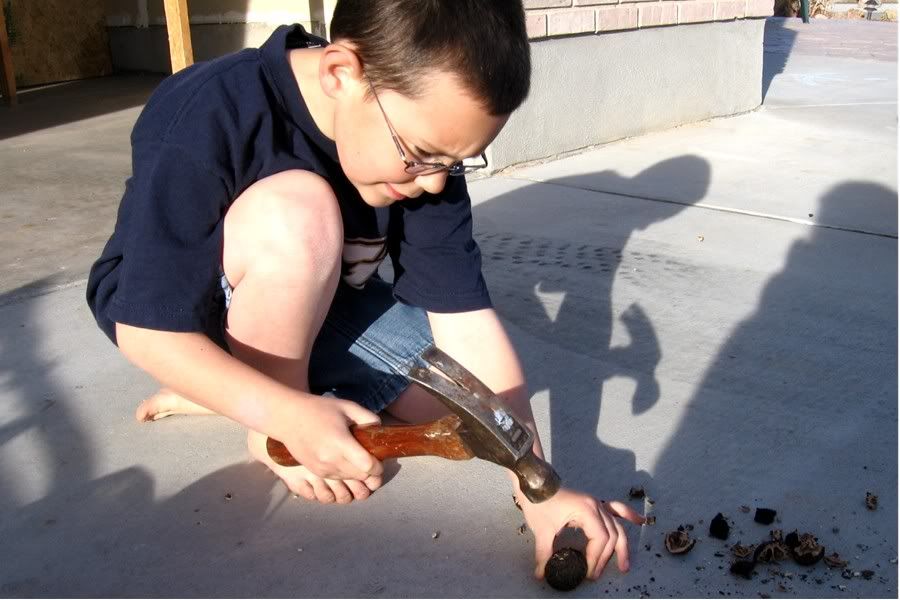 Last fall we went on a vacation to Rhode Island to visit Steve's family. One afternoon Grandma Weber had the kids go into the back yard and gather the black walnuts that had dropped off of their tree. There were tons. For those who have never seen them, they have a green husk on them and are the size of an orange. If you step on that and twist you can tear the husk. They you are left with a shell and lots of natural Walnut Ink. That was very cool. I have used walnut ink in my scrapbooking, but it was cool to see it in its natural form. Well, Steve's mom told me we could dry those out and then be able to open them in the spring and eat the nuts. We came home from our trip and left the in the garage and forgot all about it...
UNTIL last week when we cleaned out our garage and found them again. Dried out as Mom Weber had said they would be. We pulled out Steve's hammer and went to town breaking the walnuts out of their shells. They were pretty tasty too.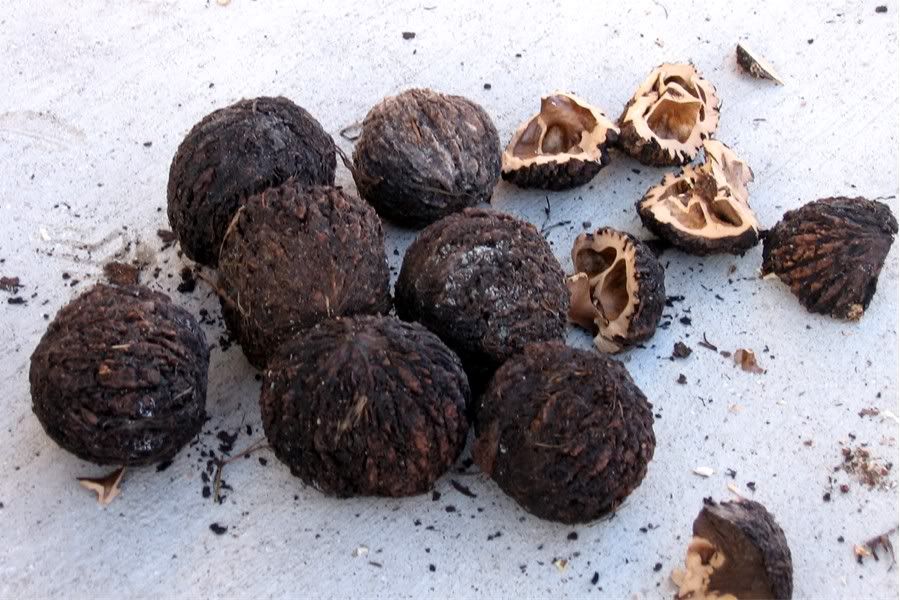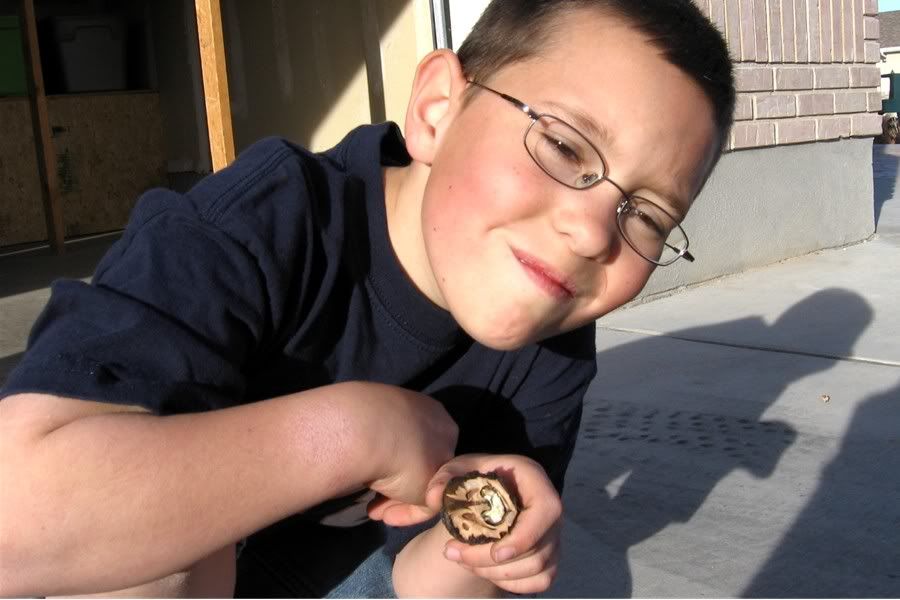 Speaking of going nuts...I am having a bit of Spring fever. We had a few warmer days last week and then woke up to snow on the weekend.
YIKES!!!
SNOW!!!

There are more snow/rain coming our way and pretty chilly temps. Back into the closet go the capris. I am so ready to see some tulips and daffodils. I am looking forward to days of sitting in the front yard watching the kids ride their bikes and scooters. Visit with neighbors as they walk around in the evenings. I know it is coming. I just need to be a little more patient.