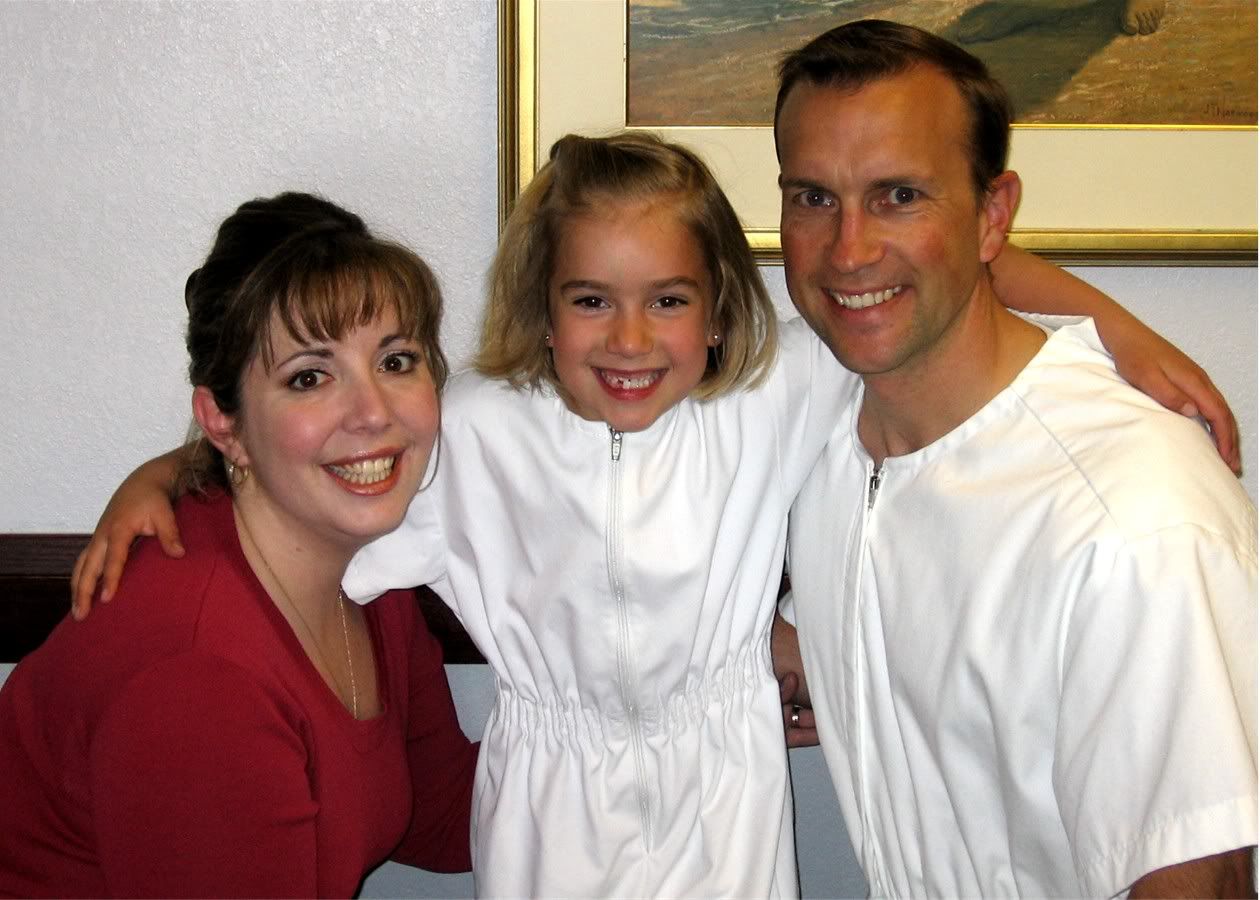 Ysabelle was baptized on Saturday.
We got to the building at 12:30 pm. It was a little early, but we would have the opportunity to take pictures (
I am all about the scrapbook moment
). Belle was already in her jumper and Steve changed into his once we got there. My mom and dad came up for the occasion. Bro. Duve, who is on the bishopric, arrived only to find that his key could not open the doors that enclosed the baptismal font. I began to freak out, but tried to stay calm. I knew eventually he would get the correct key. People began to arrive and take their seats.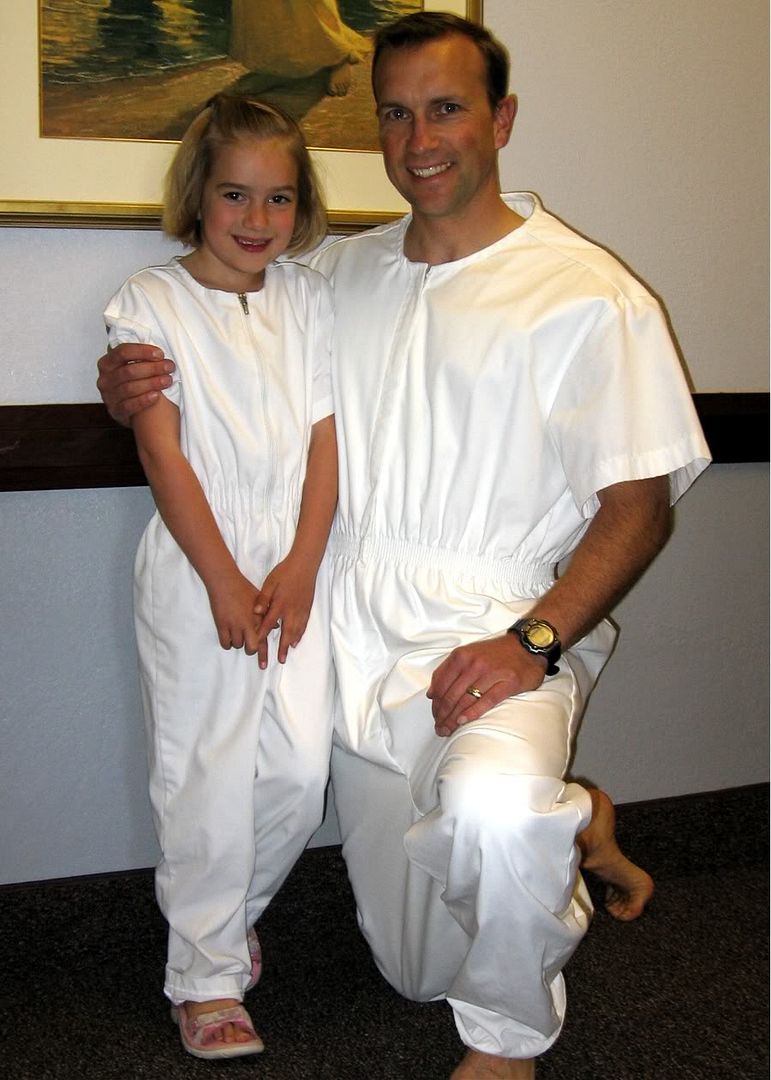 Finally Bro. Duve got the key and opened the doors only to find that the font had been drained since the baptism a few hours before our own. YIKES!!!! He came to me at 1:00 pm, the time that the programs was suppose to start and informed me of our predicament and that it would take about 25 minutes to fill the font enough for Belle to baptized in. Everyone was quite patient as we waited and listened to the water fill the font. Finally about 1:20 we began the program. Zachary read a scripture, my father presented a talk about baptism and then Zachary, Katie and Becky sang, "I Am A Child of God" to Belle. The she and Steve entered the baptismal waters. Even with only a little water in the font, it only took one dunk. She got out and I assisted her in getting into her pure white dress and helped dry out her hair. Then came back into the Relief Society Room and listened to my mom's talk on the Holy Ghost and then Steve confirmed her and said a sweet blessing.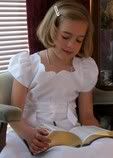 This was such a beautiful baptism. I don't think I have ever felt the spirit as strongly at a baptism as I did at Belle's. It was quite incredible. It was kind of funny...Later in the day, when I looked at her she even looked a little different to me. More confident, mature, she was beautiful.