Today was the Salt Lake City Marathon. Now don't get all excited...I did not do the marathon, but I did participate in my 1st 5K...Which for me is a marathon.
Steve and I awoke at 4:30 am, dressed, grabbed our gear and headed to the Trax station. We opted to take the Trax downtown rather than drive and park. We arrive to the Gateway which is the finish line for all the races. Then we shuttled to Liberty park (3.1 miles away) It was during that drive that I got the most nervous. 3.1 miles turned out to be much further than I had been imagining all these months.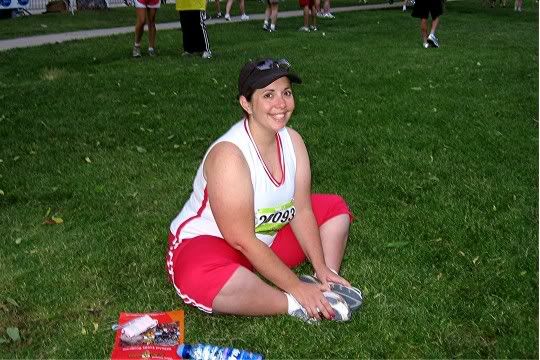 We began to congregate with other racers at the park. We stretched and awaited for 7:20 am to come. There were pace times posted beginning with "6 minutes" and ending at the back of the line with "13 minutes+ & strollers" This is where we took our place. Before I knew it they sounded the air horn and we were off. I tried to start off running, but soon realized my shins were going to burn, as usual. So I told Steve I would walk a while, but that I wanted him to go on without me. I need to "run my own race at my own pace". So he ran ahead. I cranked up the iPod and began to pick up my walking pace. I kept going...walking some and jogging some. I felt so good.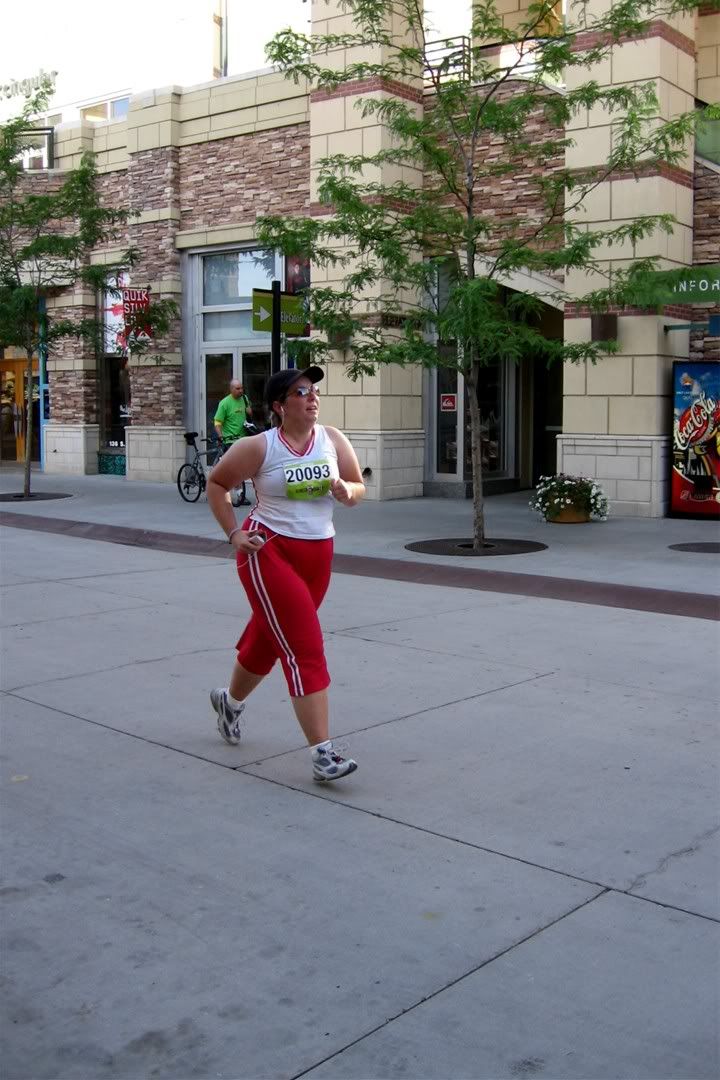 Then before I knew it I was about to finish the final leg of the run by running into the Gateway shopping center. There were people lining the sides of the road...Holding posters, ringing cowbells, yelling congratulations. Here is my moment of cornballness...I had just listened to "We Are the Champions" by Queen on my iPod, so I went back to song and played it as I came up the drive strip. I kept running.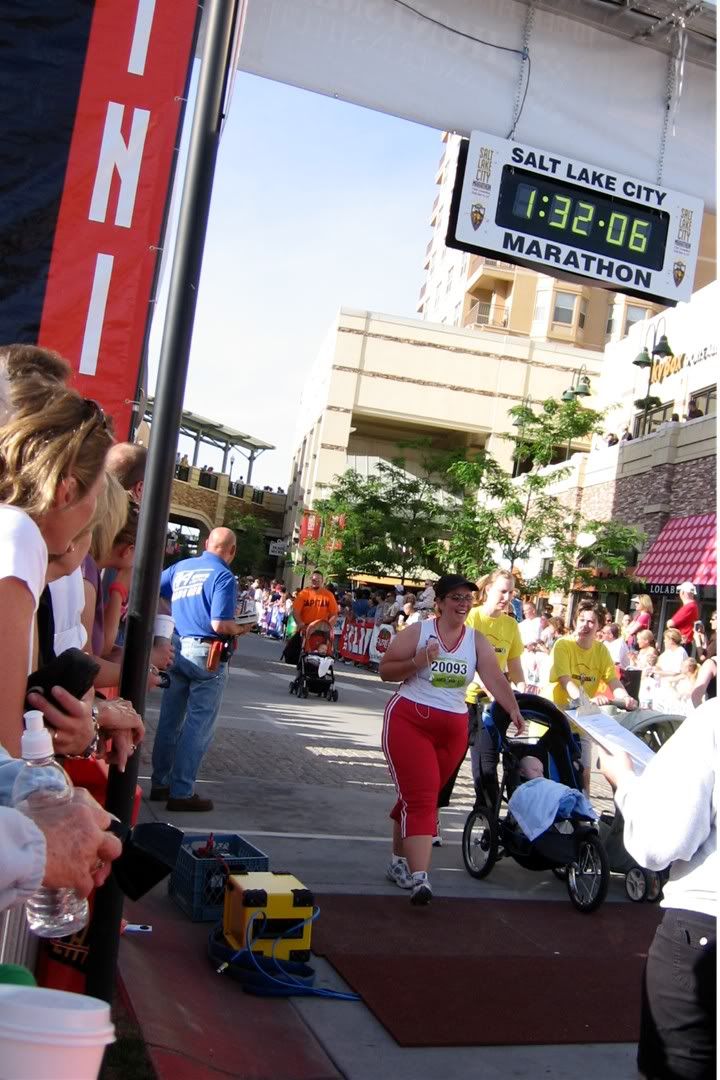 Rather than speed walking to the finish line I wanted to run through the finish line.
I completed the race at about 45 minutes...Not "Speedy Gonzalez", but boy am I PROUD OF MYSELF. Steve finished his race at approximately 24 minutes. So he was at the finish line watching me run in and took the pictures you see.
This was definitely one of the coolest things I have ever experienced.