First let me start with:
TEACHER APPRECIATION DAYS ARE OVER!!!
It was so much fun being busy and helping coordinate all the activities, but I am so glad it is over. I for sure would not have been able to survive these last few weeks if there were not such incredible room mothers in our school. Also Wendy and Cyndi really stepped up and helped tons. I am so looking forward to working with both of them again next year. I am learning a lot from both of them.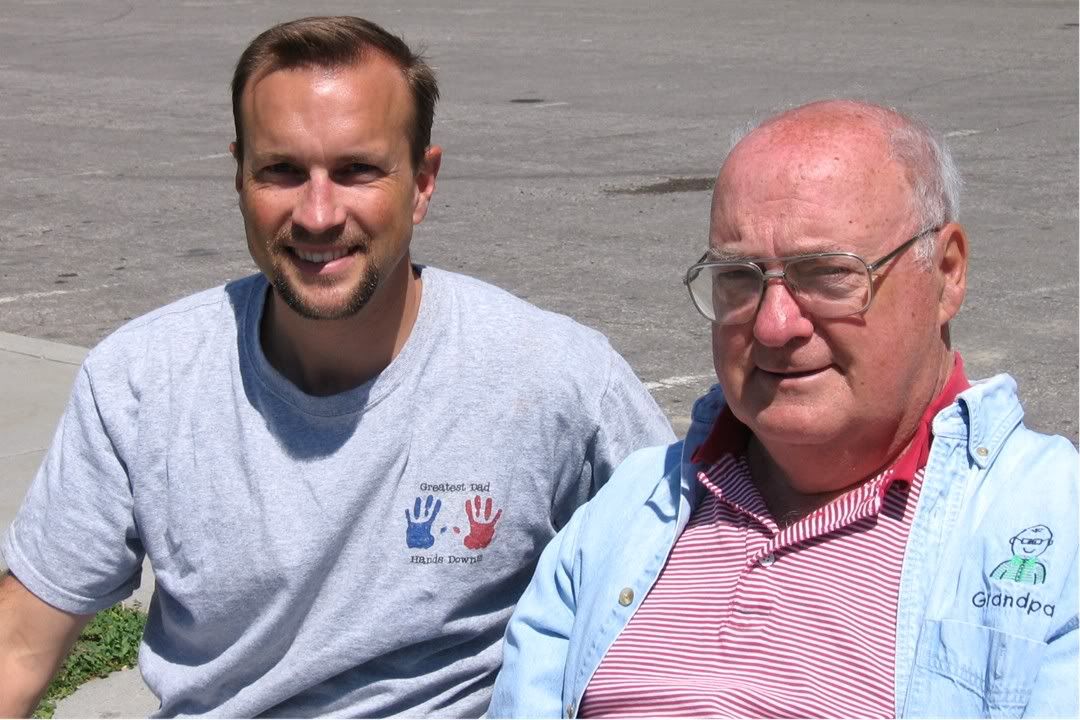 Well, after a weekend of the stomach flu in our house we started this week off going to visit Steve's Uncle Art. He called us durign the week and said he was in the area and would like to visit. We decided to meet up at a local park. He had brought his grandson, Quincy along on the trip and thought it would be a neat opportunity for all the kids to meet. We explained to the kids that this was their "great-uncle" which means he is Grandpa Weber's brother. There were very excited to meet another cousin.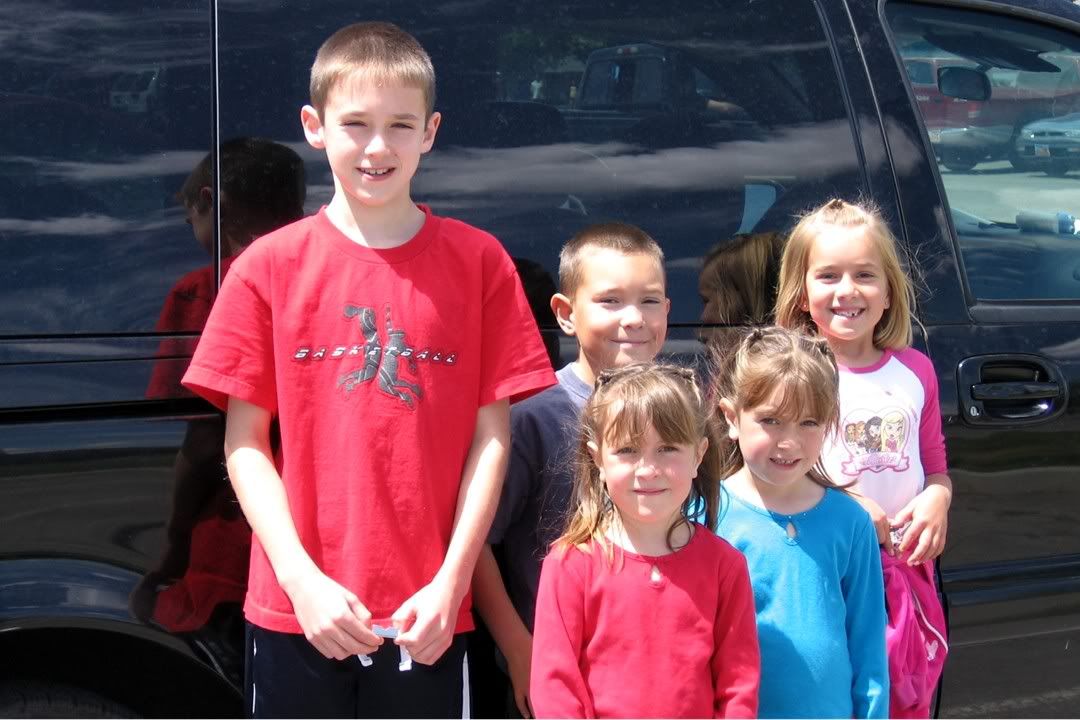 Art is quite a nice man. We sat and learned a little about him, his family and his interest and we shared with him some of our story. It was quite interesting. I think Steve was thrilled to spend some time with his uncle and hear any stories he had to share about the Weber's.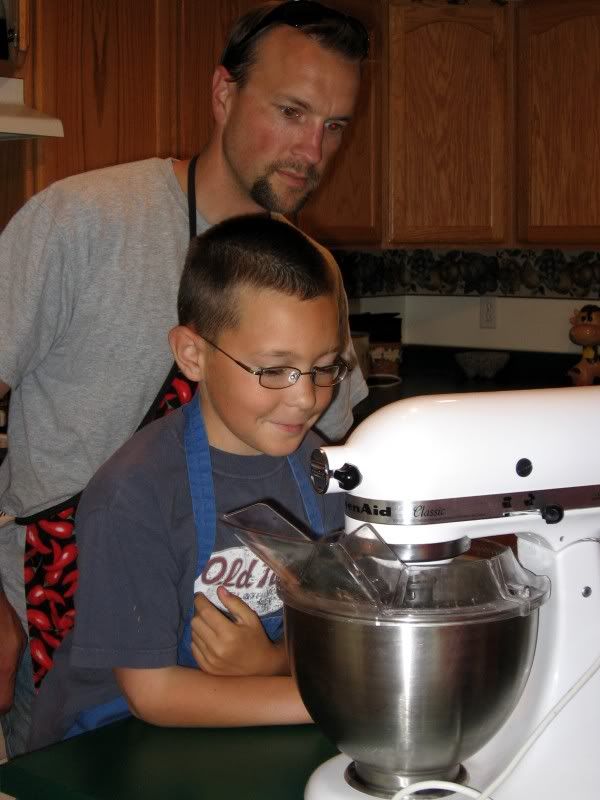 When we returned home, we ate lunch, did some yard work,
BUT
the best part was Steve and Zack made me a birthday cake. YEP...I am having a birthday tomorrow. I will be celebrating the 5th anniversary of my 29th birthday. I actually have not minded being in my 30's. Steve has gotten me a present and it is wrapped sitting on the china cabinet...just taunting me. I hate waiting.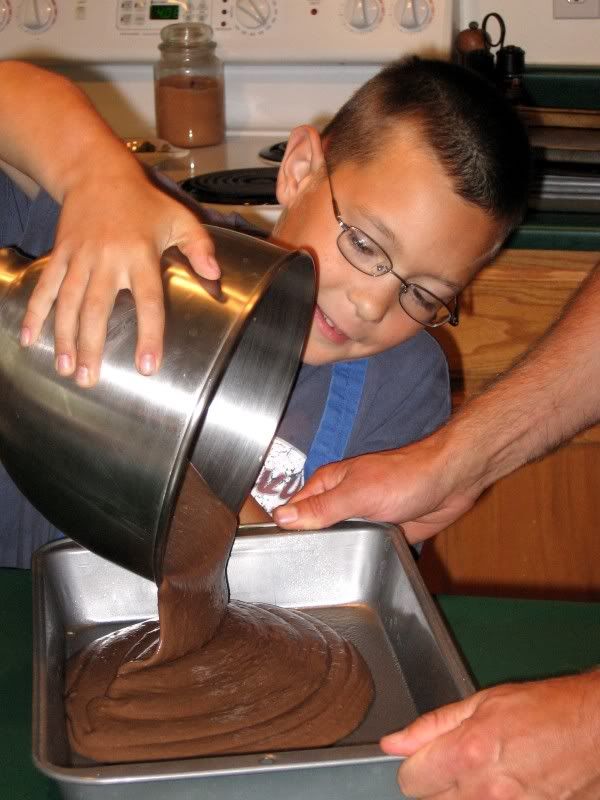 Back to the cake. It was fun watching Steve and Zack working their way around the kitchen. They would read the directions and if the did not understand something they would say,
Aw...skip that part...what's
next
?
They still need to frost the whole thing, but what a treat to get to watch the two guys in my life working together to help make me a yummy "
CHOCOLATE
" cake.
I have the best family!!!
That is the best gift any girl could get from her family!!!