Zack is playing baseball this year. He played two years ago, but did not seem to be very enthusiastic about playing so we took off last year. This year when we heard about the registrations we asked Zack if he was interested in playing this year. He is a little more interested in playing this year, but we are not expecting him to have the major league scouts watching him.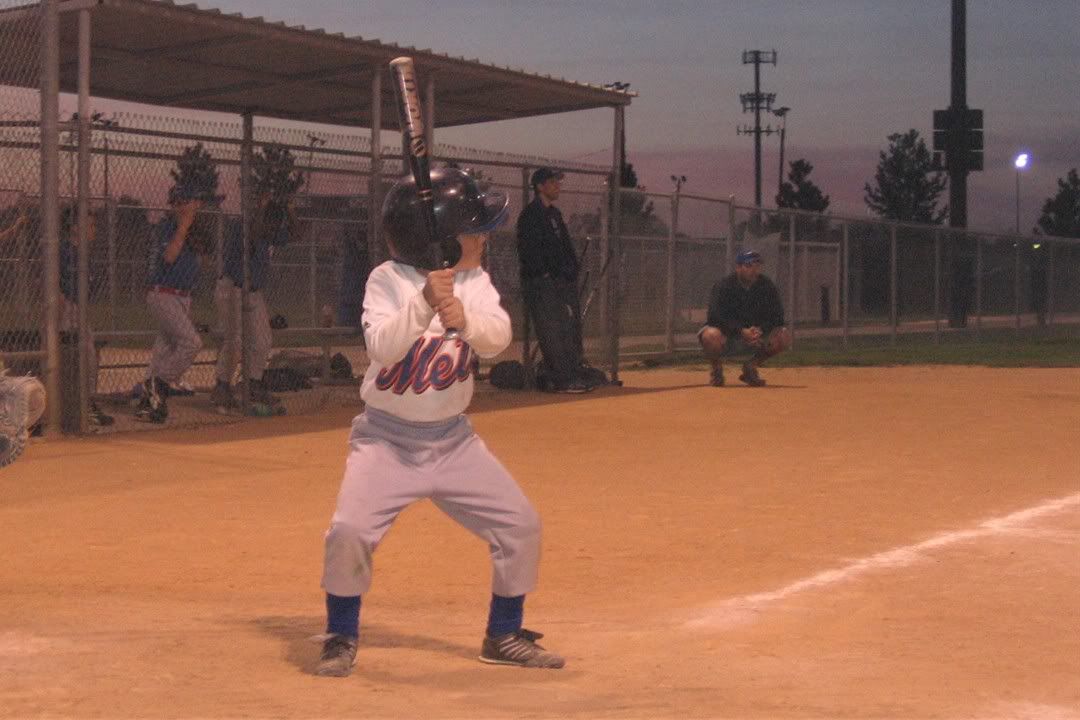 He had a game on Thursday. Papa and Grandma were there to watch. Steve was helping the team by keeping score. His first time up he was a little scared of the ball (he had been hitting during the practice before the game) But when he was up to bat his second time....
HE ACTUALLY HIT IT!!!
He made it to first and it was overthrown to the 1st baseman and he got to steal to 2nd. Then after the next batter hit he got to score. Not only did he score...he slid. It was too cool. The look on his face is one that I cannot even begin to describe. This was the first time I had seen absolute JOY and PRIDE in my son's face. It was one of the neatest moments that I have had as a parent.
He walked his 3rd time up and was able to score also. He was proud for scoring again, but it doesn't compare to the look he had on his face that first time he scored.