RACERS!!


START YOU ENGINES!!!


Tuesday night was the cub scouts Pinewood Derby. Zachary and Steve started to work on their car about a month ago. Steve went on the internet first and they spent one evening just looking at different cool designs. Steve asked Zack if he wanted a cool looking car or a fast one. Zack wanted a cool car. So, as many of you who know Zack might expect, he made a Bionicle Car. Zack was pretty proud of his creation.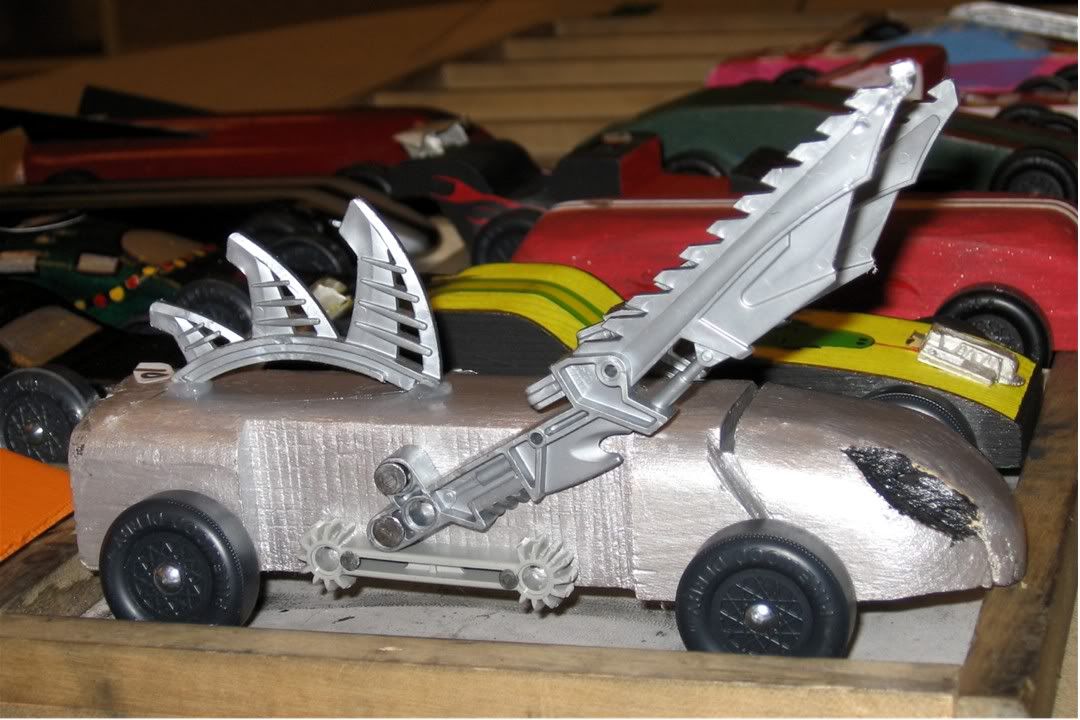 The races began. The kids were pretty excited and cheered for eachother. I think the best part was watching the Dads watch as the cars came down the track. You could see the little boy in many of them coming out. Unfortunately because of Zack's car was so cool with all its parts, it had a little drag and was one of the slowest cars, but it sure did look cool coming down the track.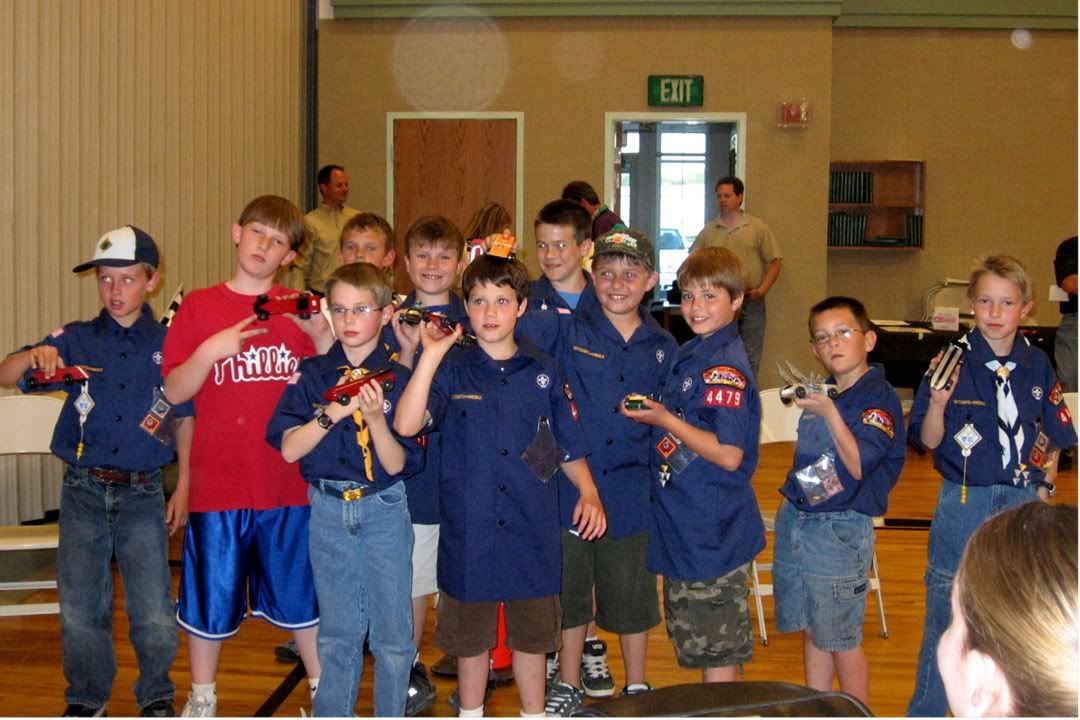 There was a 1st, 2nd, and 3rd place winners and then there was a vote by the scouts for who they thought had the "coolest" car. There was a tie between two brothers. Then the rest of the boys. Zachary won
"MOST FUTURISTIC
" He plans on putting his car in a case on putting it on his self with last years car.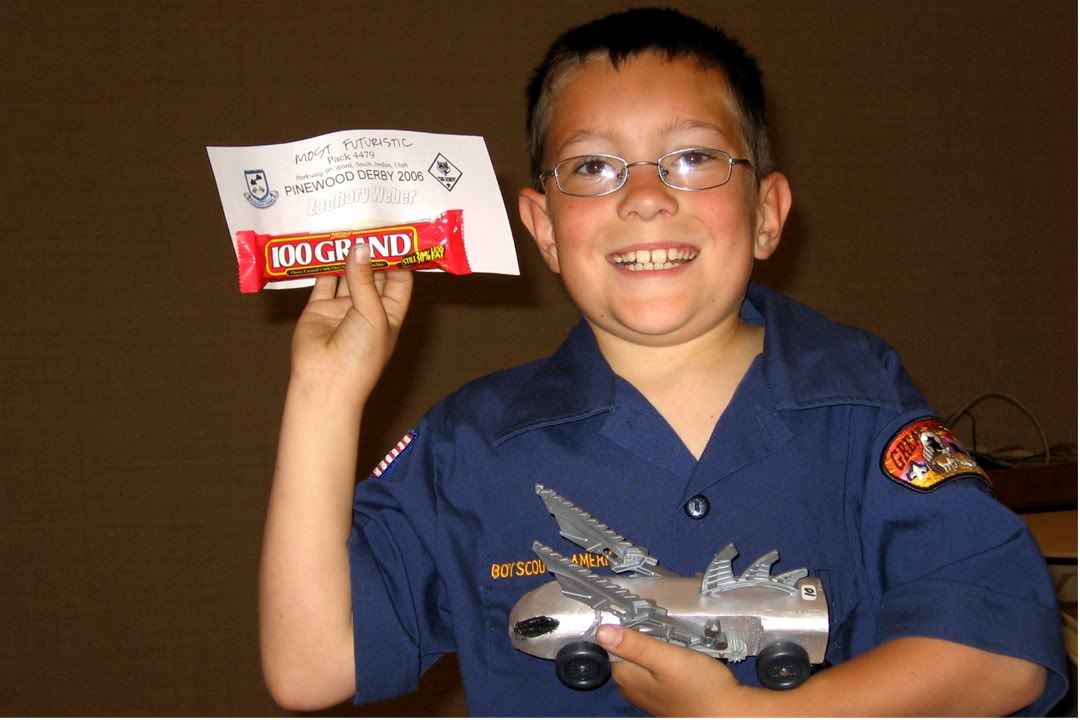 He already has plans for next year's car. Let me just say,

"F-A-S-T!!!!"