If I gave you a map would you be able to find Bonaire?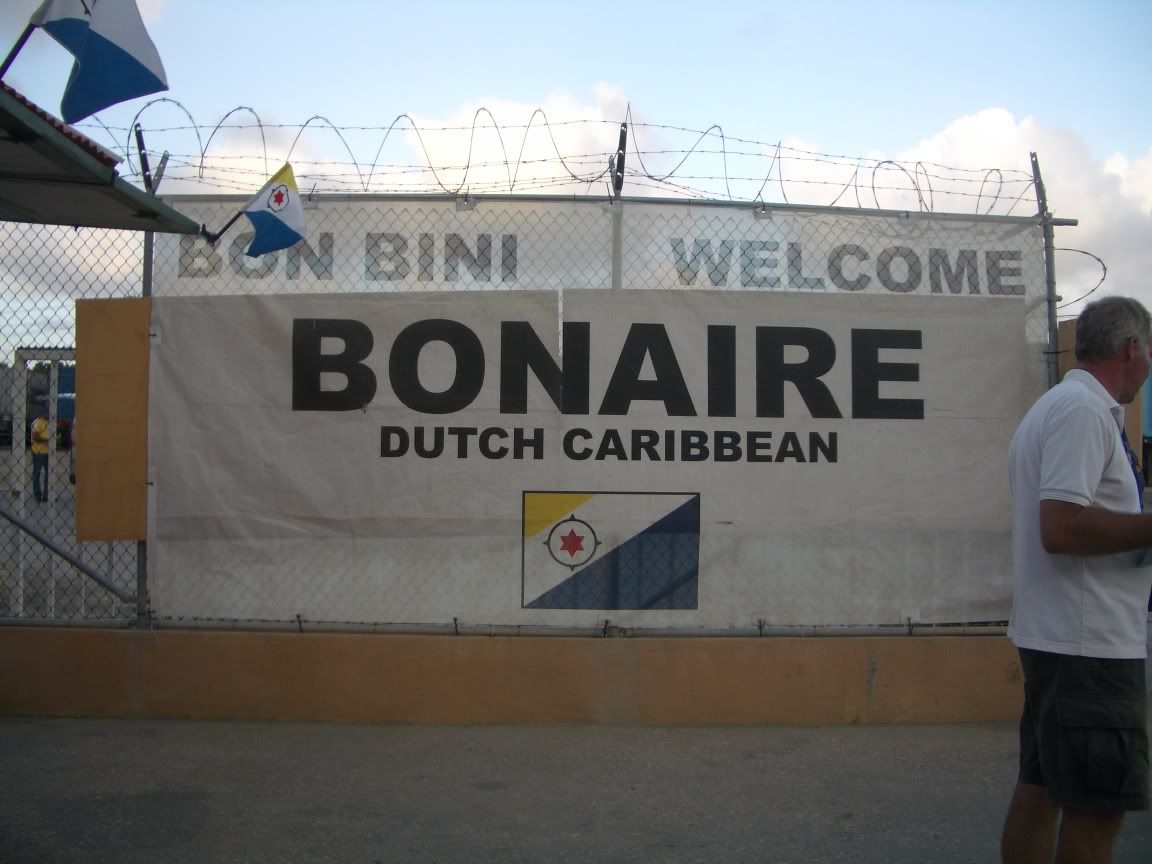 Prior to booking this cruise I had ever heard of Bonaire, so I was not quite sure what to expect. I got dressed in my bathing suit and some shorts, assuming my day would be spent sitting on the beach. Packed up my snorkel, towel and book. The 1st priority of our group after we disembarked was to find out where to go so the scuba people could do their thing and we beach people would have a good place to lie out and read our books.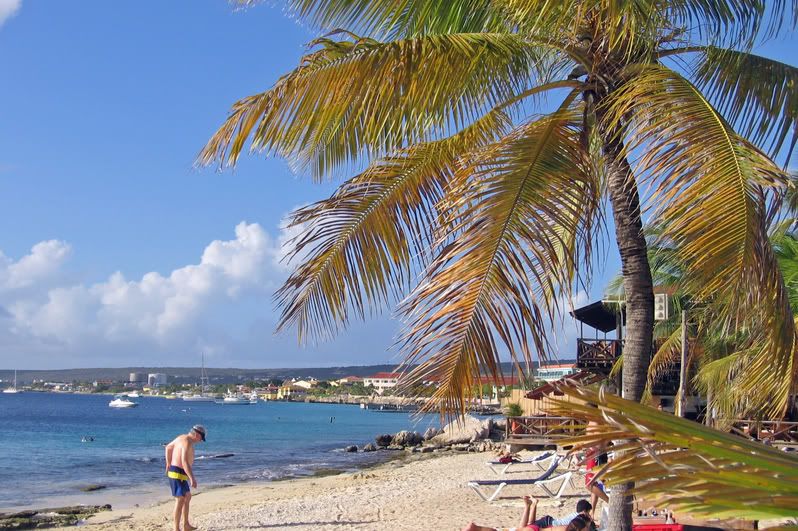 A cab driver told us about Bongo Beach and said that it was our best option for snorkel, scuba and sand. We needed to use 2 cabs to get there. The scuba-ers found where they could rent their equipment and made all their arrangements while Wendy, Stacey, Beth and I laid out our towels and began the soaking up of the rays.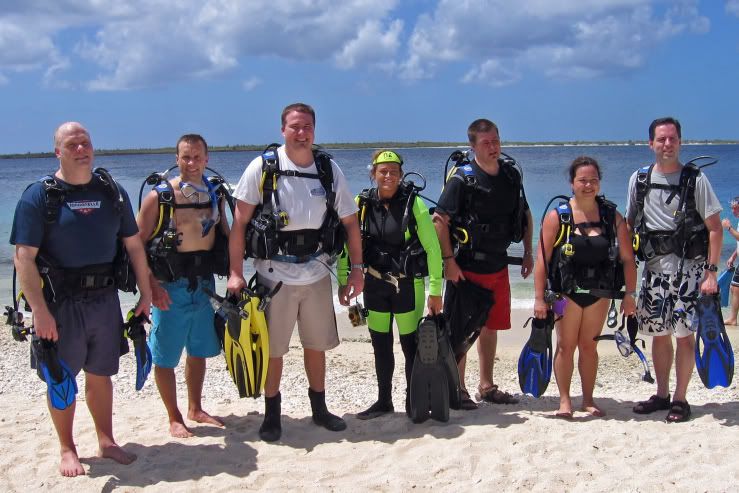 It took the scuba-ers (
l-r Ken, Steve, Derek, Nanette, Chris, Sandra & John
) a while to get organized before they headed out to the water.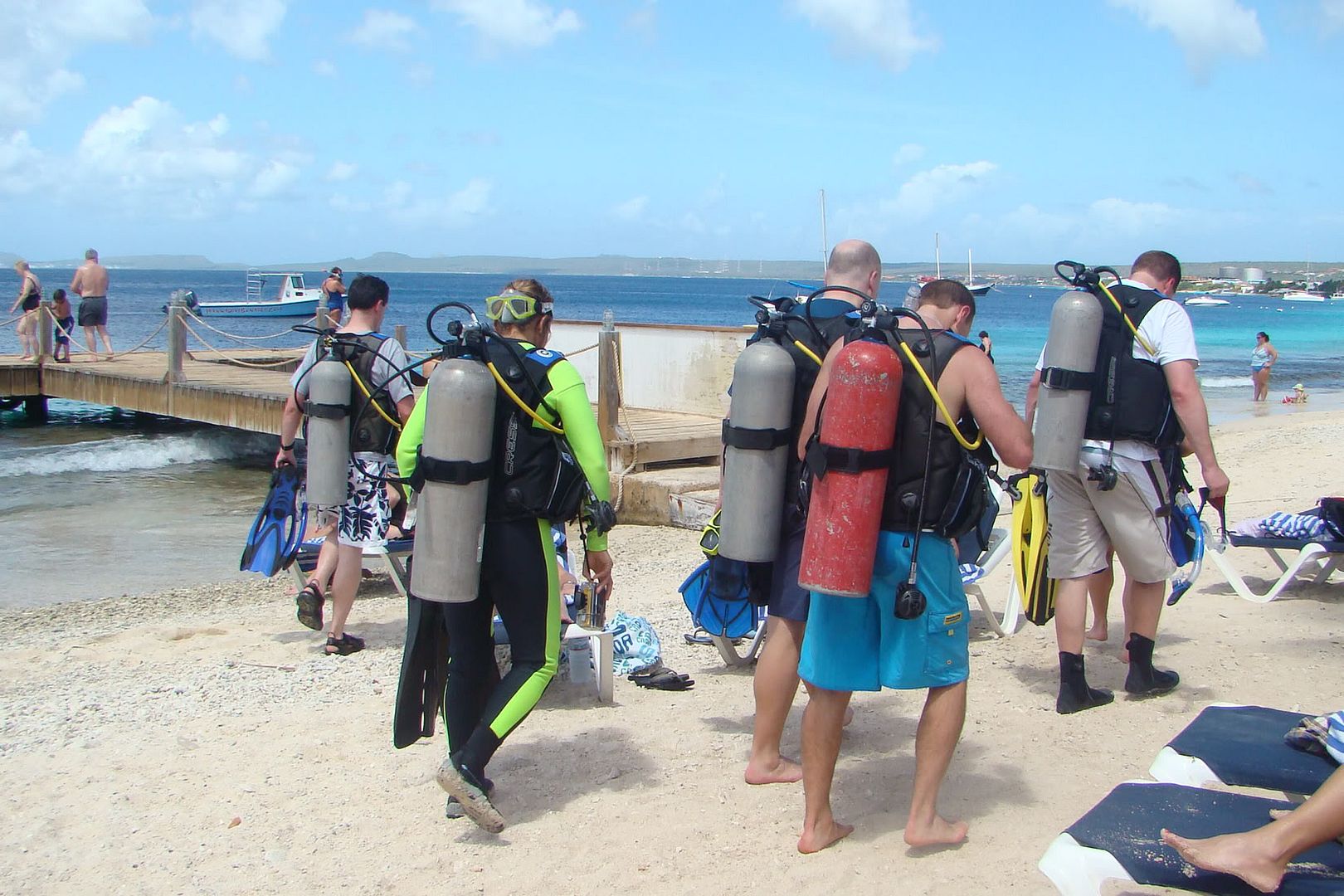 Stacey and I decided to put on our mask and snorkel and see what kind of sea life there was to look at along the shore. I was pleasantly surprised…there were so many fish of so many different kinds…small…big…colorful…black and white. I love snorkeling. It is so peaceful in the water. Even if there are people snorkeling around you once you are in the water looking at the fish, it is like you are all alone. At one point I could actually hear one of the fish nibbling on the coral. That was awesome.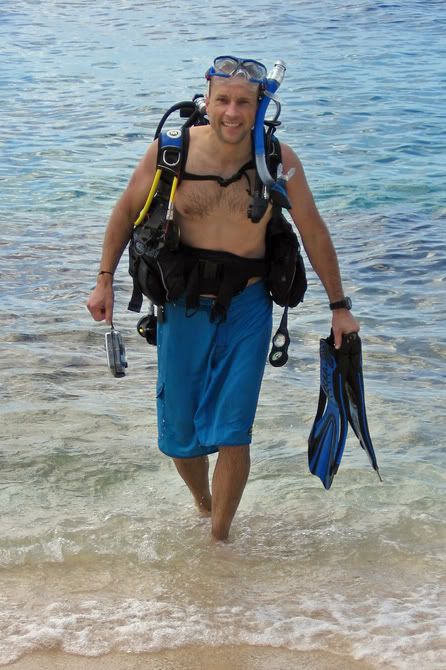 The guys came back about an hour later and were quite excited about what they had seen. They needed to eat some lunch and take a break before going for their second dive. After an hour they got their second tank of air and headed out for another dive, leaving us land lovers to continue our baking.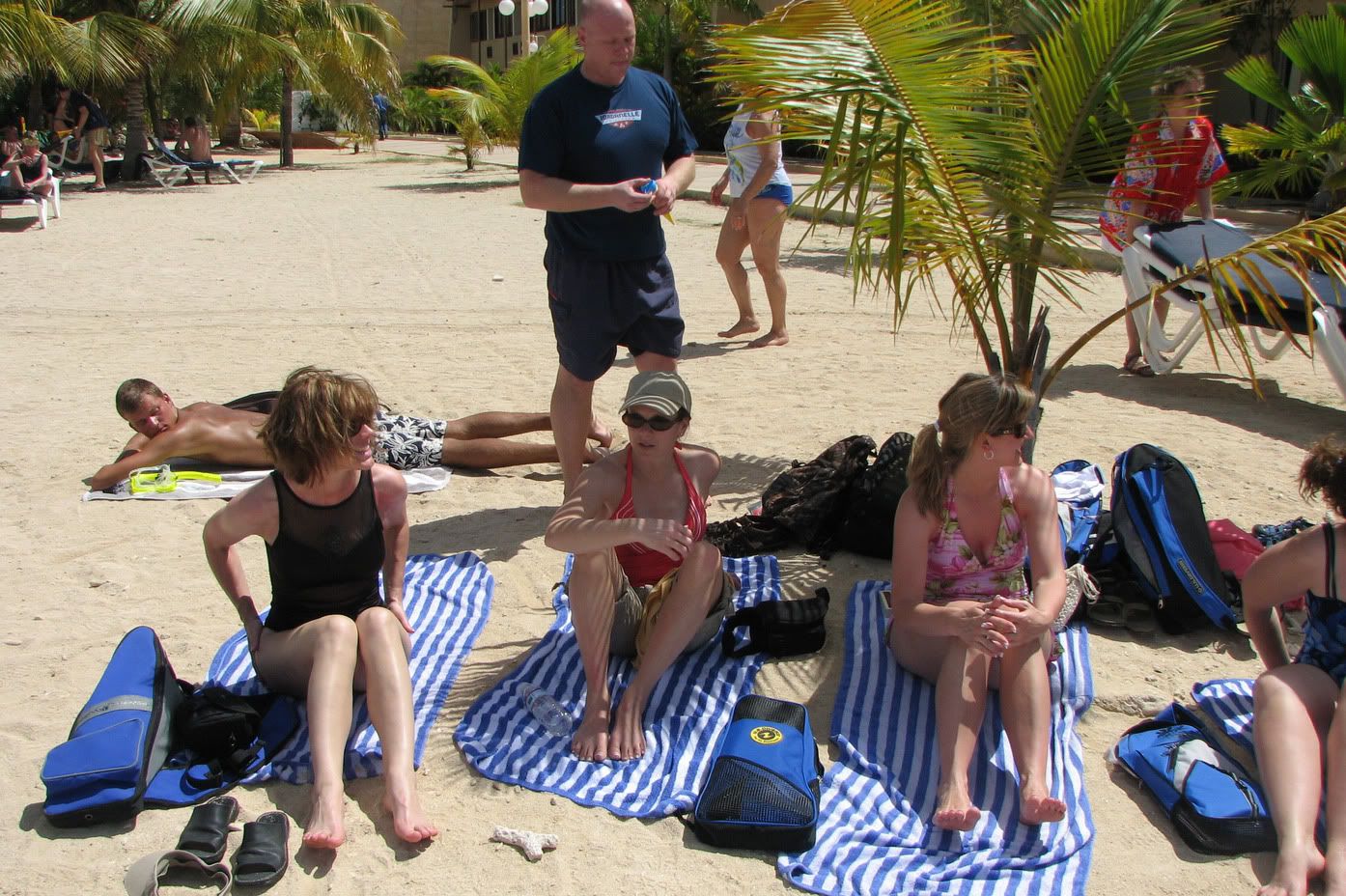 Stacey and I went for a second snorkeling dip. We tried to convince Beth and Wendy to join us. Wendy seemed pretty firm in her opinion for staying dry on the beach, but I think we were close to having Beth join us, but she did not. Once the guys came back from their second dive, we did not waste anytime packing up our stuff. We only had an hour and a half before we needed to be back on the ship and there was still souvenir shopping that needed to be done.
We took a cab to the shopping area of town. We quickly unloaded out of the cab and began to do our shopping. I bought a couple of things for the kids and visor for me. Steve got his traditional shot glass. I found a cute shop that had clothes and jewelry. It was fun to just walk around and browse with Steve. We did not spend much of the day together because he had been off scubaing.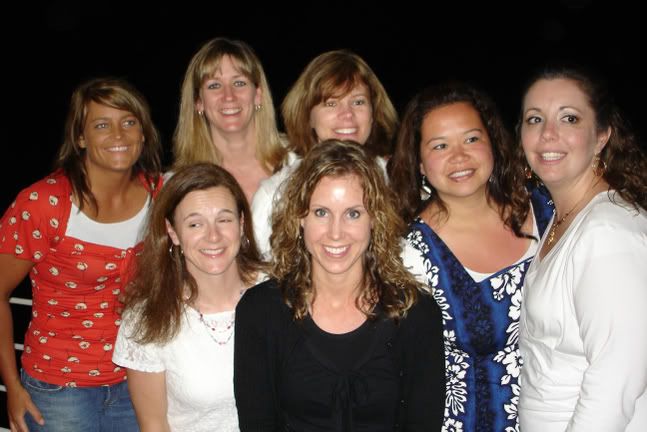 We all had dinner together again in the DaVinci room. The food was okay, but the chance to all sit together and chat was a lot of fun.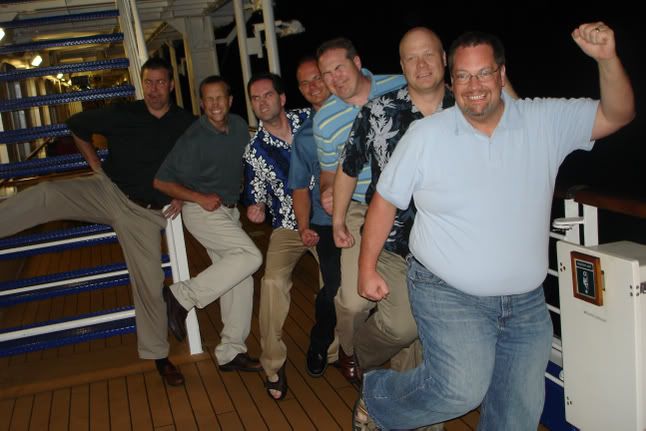 After dinner we caught a show called the Marriage Game, which was a take on the Newlywed Game. It was quite funny. Following the show we hung out and talked before heading to the buffet and commandeering 2 tables to play games at. The guys played Poker while the girls played Taboo. It was a mellow way to end our day.