Monday morning, Steve and I got up early and headed off to breakfast. We were so excited to get off the boat and enjoy St. Kitts. We had an ATV adventure booked and I was excited to drive my very 1st ATV. As we walked to the buffet we noticed were actually pulling away from the island…which seemed odd, considering we should have been docking right about then. Within an hour the captain made an announcement that due to high winds he was unable to dock our ship after making a few attempts. So we were destined to spend a day on the ship and I would have to wait for another time to tackle ATVing.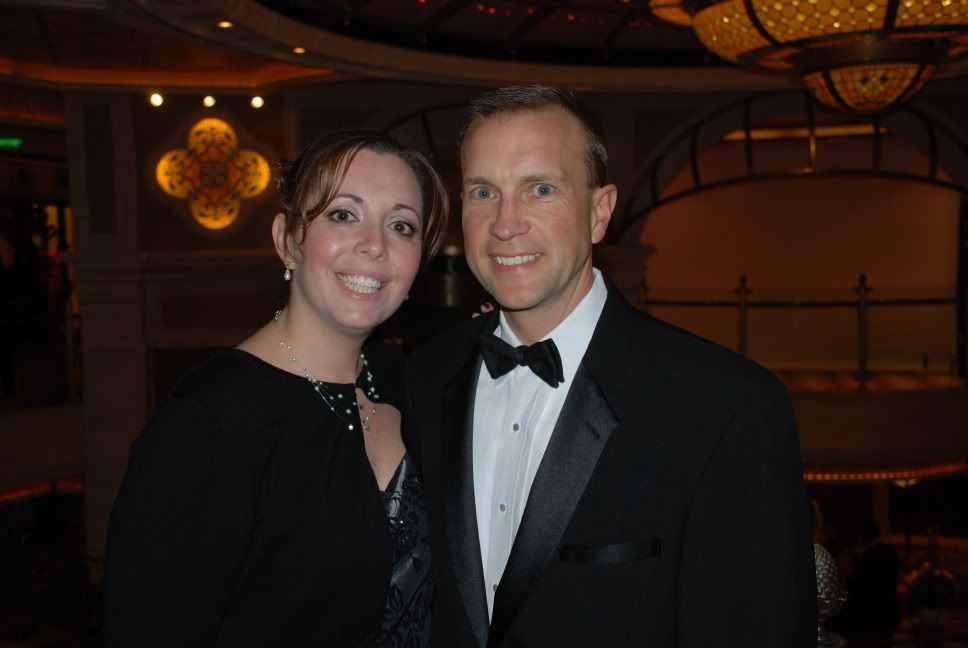 We spent the day on the deck, sunning, reading, and eating. Then we got showered and all dressed up for our 1st formal evening. Steve had a bought a tuxedo especially for this trip and he looked HOT in it. I must say we all cleaned up and looked pretty good that night.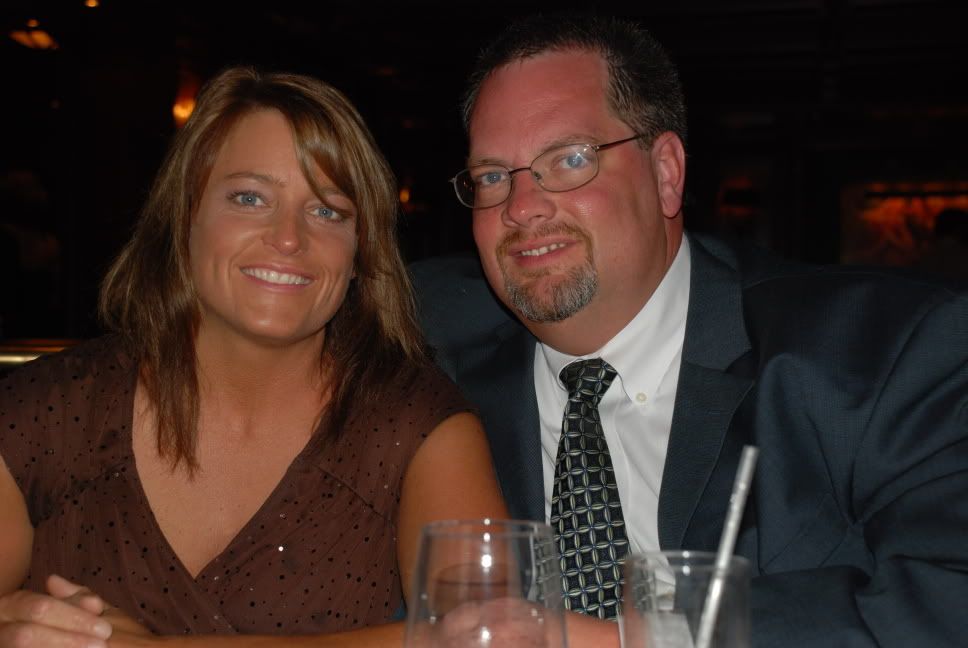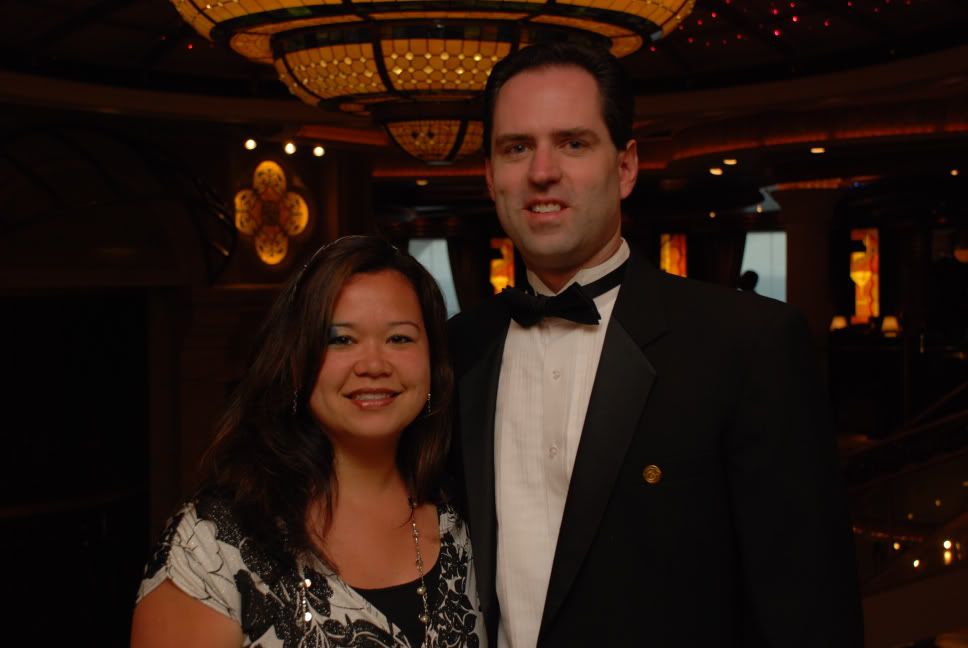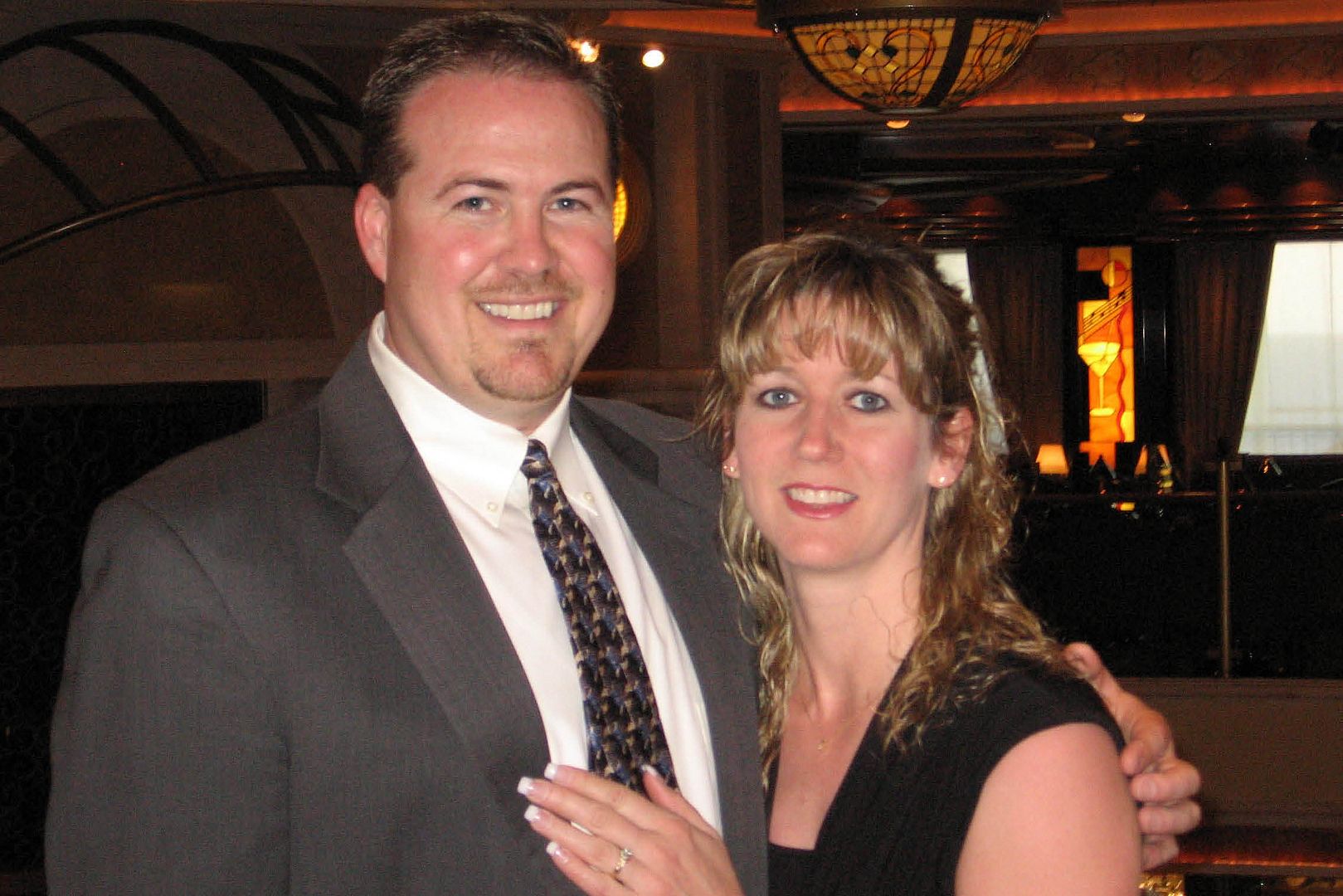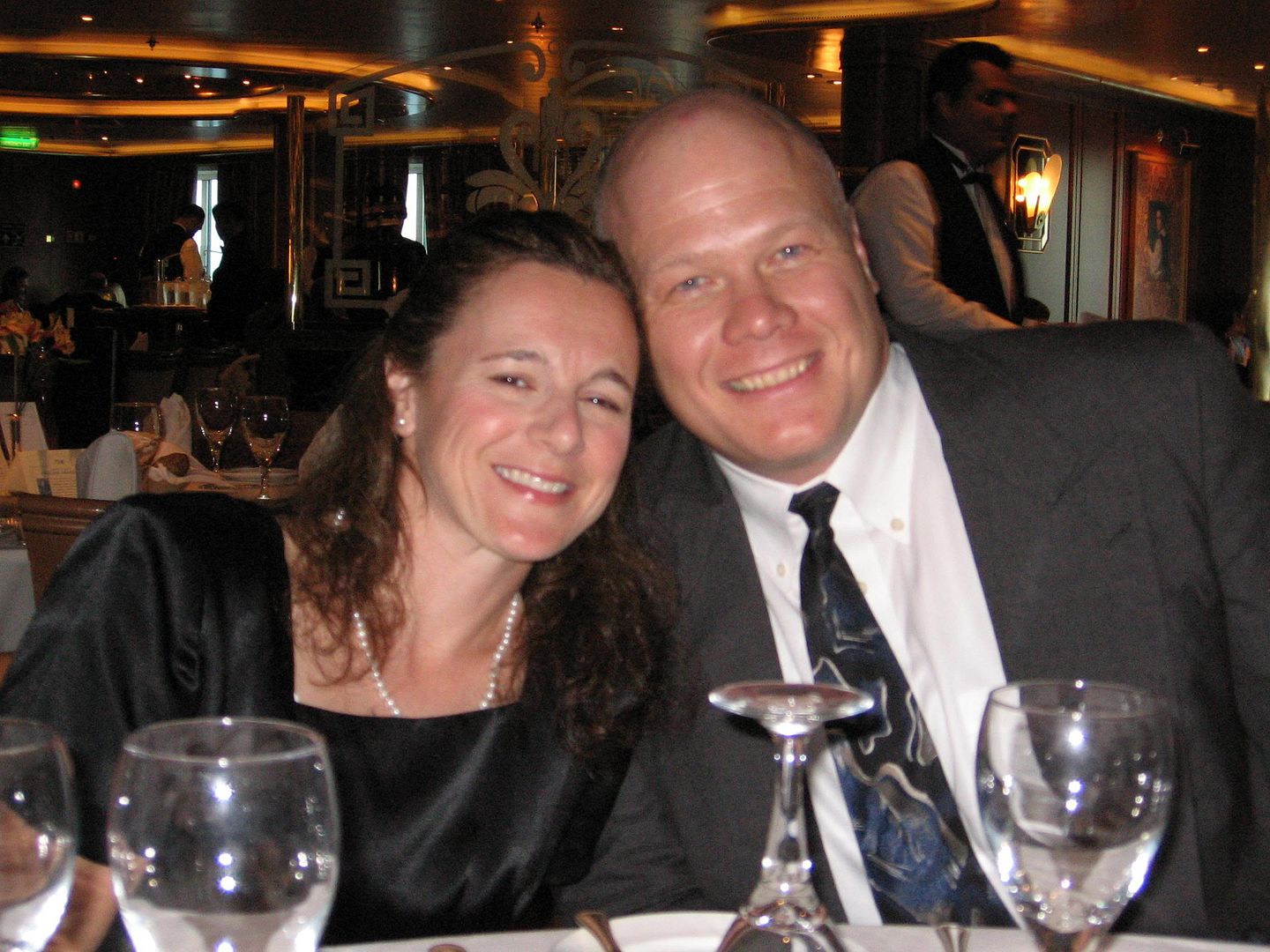 Tuesday morning found us docking in Grenada at 7:30 and Steve and I were one of the first ones off the ship. We wanted to take advantage of every minute we were there.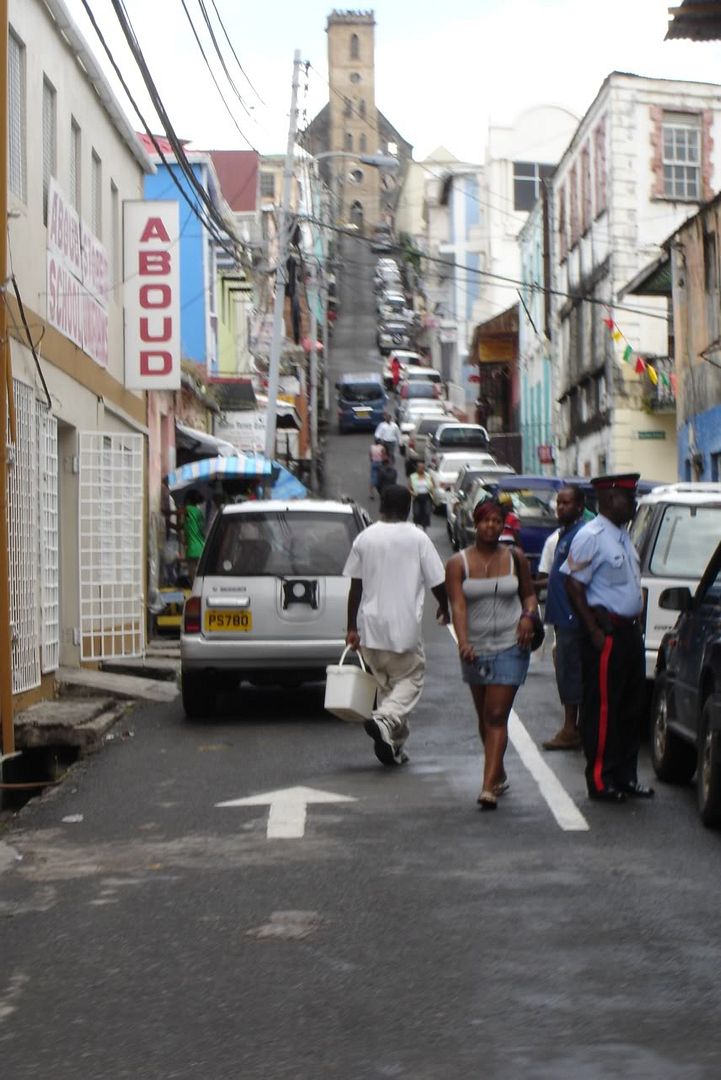 We walked around the city as the locals were making their way to work or finding a bus to get on. There were children dressed in uniforms on their way to school. We walked through what I would compare to a farmer's market.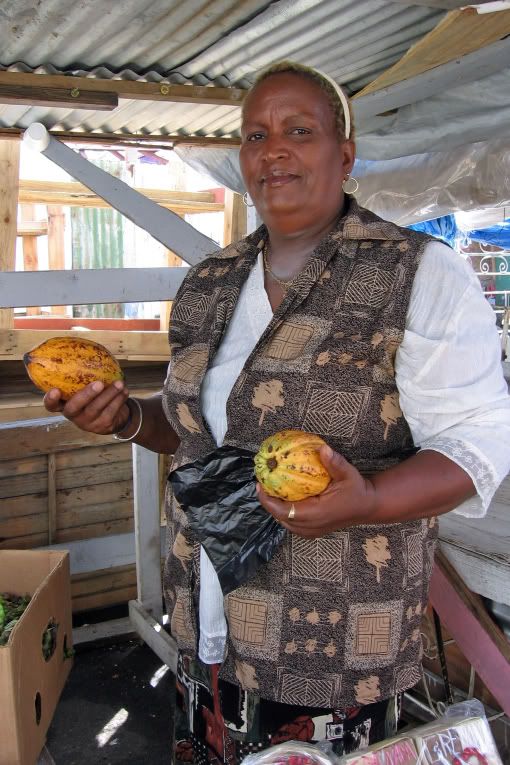 There were all sorts of fun spices for sale. I bought some nutmeg and cocoa and the woman I bought it from showed me how my favorite thing in the world, CHOCOLATE, starts out. It was interesting.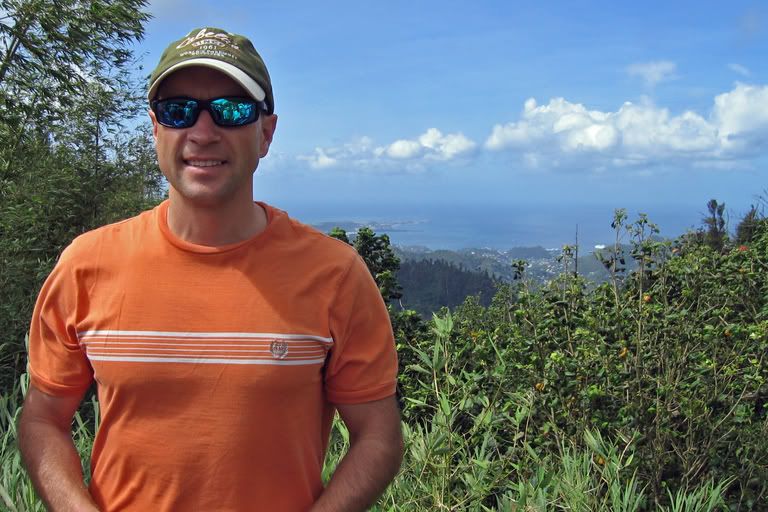 As 9:00 am approached we headed back to the ship so we could meet up with the rest of our group to do our next excursion. We drove for about 45 minutes, out of the city. Our driver pointed out different plants, explained that because of a hurricane a few years ago many of the houses without roofs, we saw monkeys and cool trees that would be fun to have a house built on. We got to the trailhead where we got sticks to help with our trek to the Seven Sisters Waterfalls.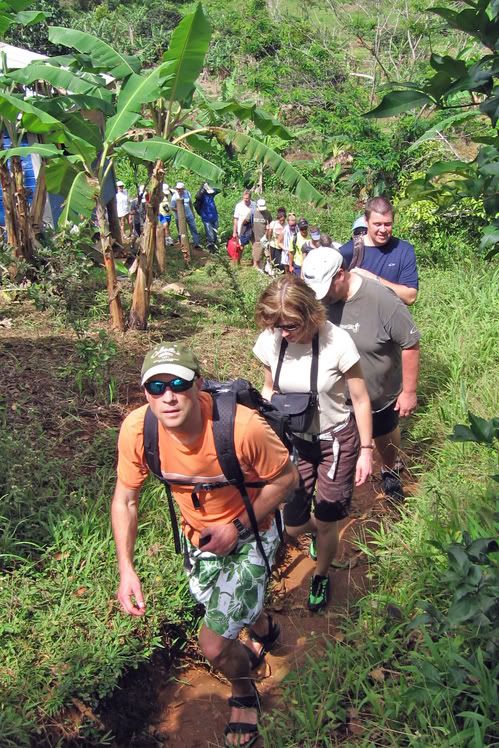 Initially the trail was fine to walk on and we were able to look around as walked at the banana tree, different fruits, even a cinnamon tree that we got to taste. But then the trail got slippery, muddy and began to descend. There was not much opportunity to look around at that point because we all seemed so focused on not falling.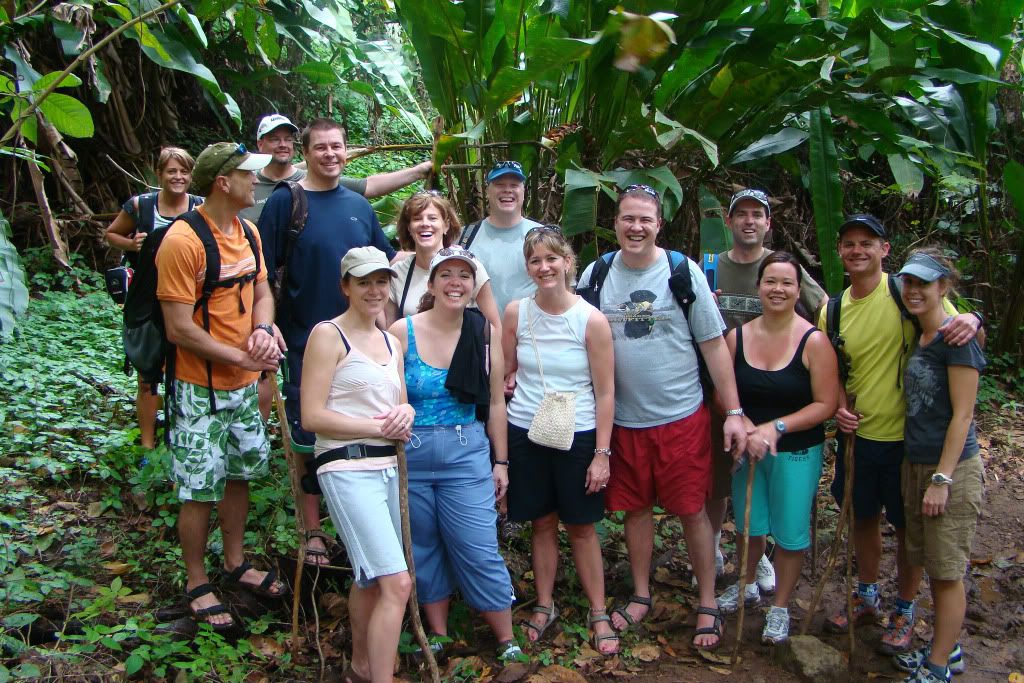 At the end of the trail we were pleased to arrive at 2 beautiful waterfalls.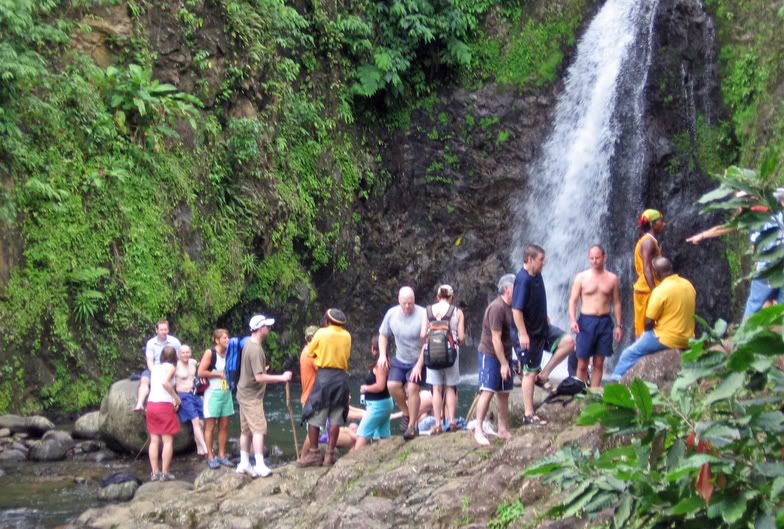 There were TONS of people there…some just watching and taking pictures, some swimming and then there was Steve, Ken, Chris and Brian who decided they wanted to jump off the falls.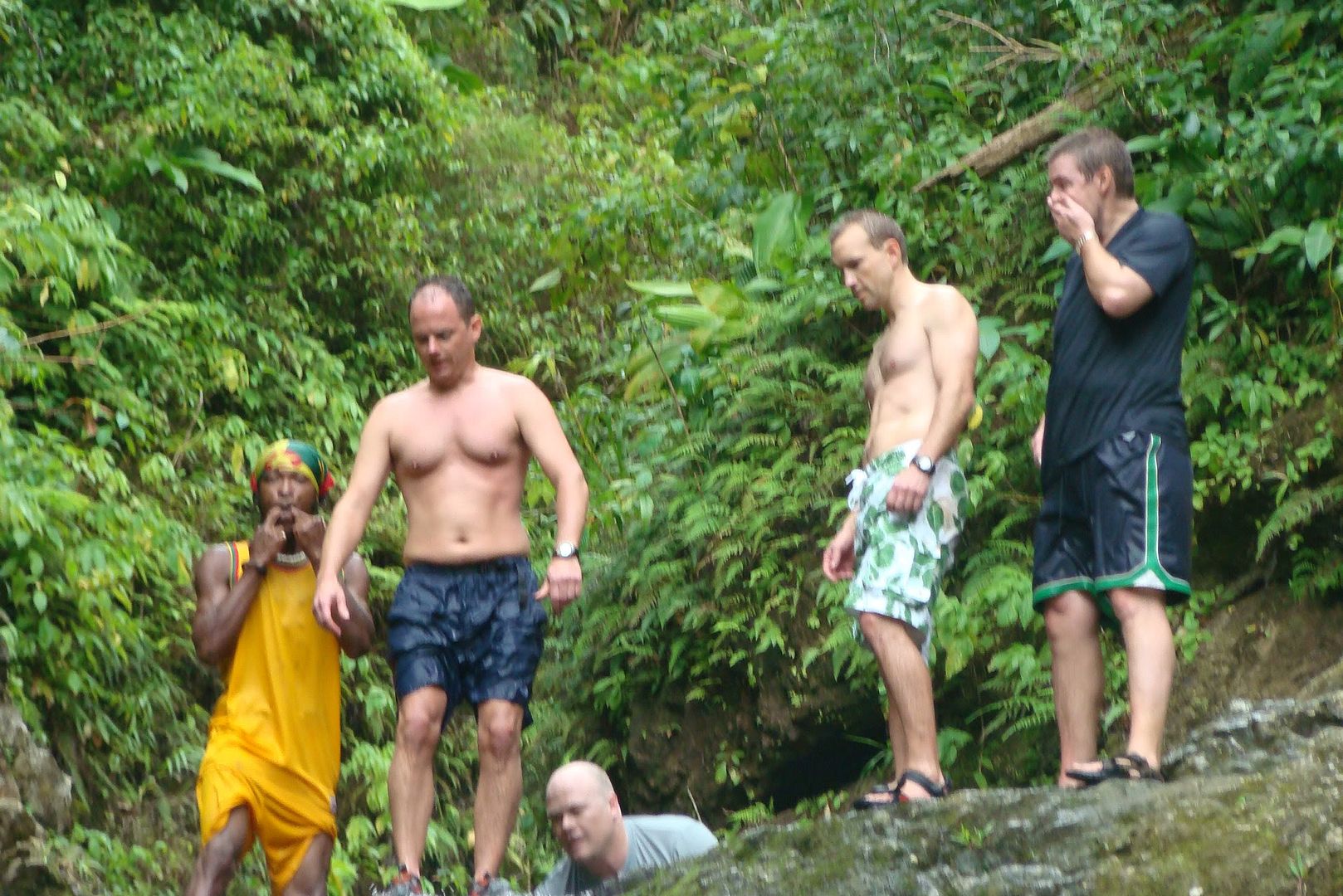 One of the locals that were there said they could show them the way to get to the top (not mentioning that we wanted $10.00 per person, until they got to the top) this was a little sneaky on that guys part, but I was glad the guys got to do it all the same. It was quite thrilling to watch them do it.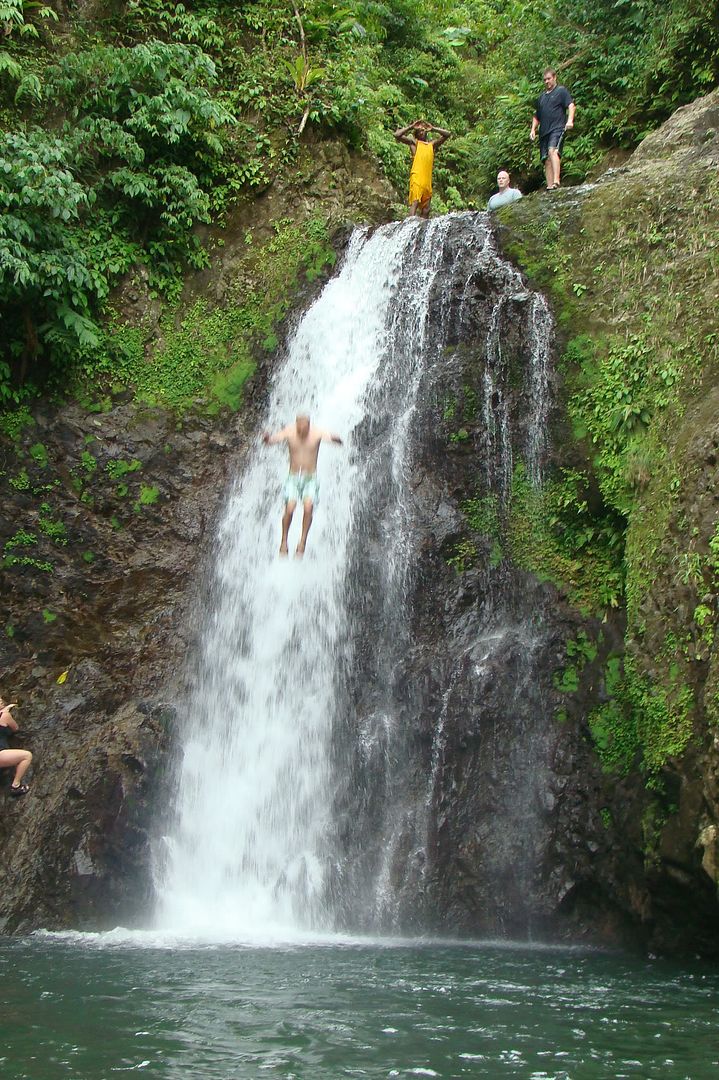 Not long after their jump we headed back to the trailhead and our driver. Right before we made it to the van it began to rain, which was quite refreshing after the hike. I wish we would have had a little more time at the falls, to swim, explore, and just taking in all the beauty.