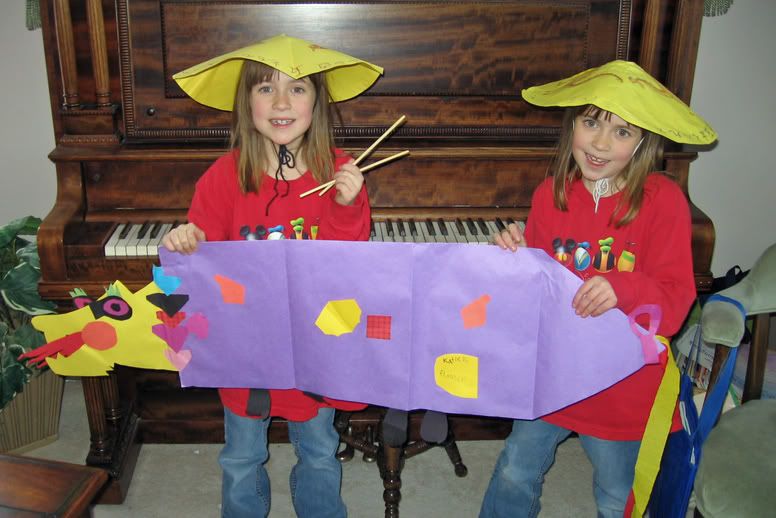 Today Katie and Becky came home from school so excited because they had celebrated Chinese New Year. They had volunteers come to their classroom to help in the celebration. They made these cute little hats, were given chopsticks and then made these cool dragons. They were excited to tell me that this year 2008 is the Year of the Pig
(**update-I have been informed by a reliable source that 2008 is the year of the RAT...thanks Mabel
). What a neat opportunity for the girls. I love when the children are exposed to the arts and history.
One of the reasons were are so excited about Chninese New Year this year is because our Grandma and Grandpa are on vacation in Taiwan with our Aunt Mabel and Uncle Chip. They are actually getting to participate in all the celebrations that are happening there. We are so excited to hear the stories of what a REAL Chinese New Year celebration is like. Mom has been taking pictures of everything and gathering momentos from all their journeys. How blessed we are to have Mabel in our family. She has lived in Taiwan and her father still lives there and have taken Mom and Pop to all the cool places and sites.
So happy Chinese New Year or
"Gung hay fat choy"
to you all.