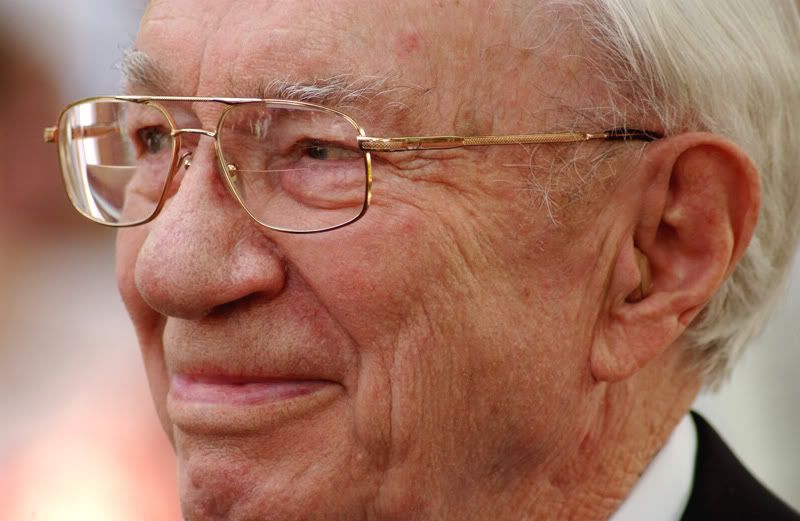 It has taken me a few days to make this post. Sunday evening at 7:00 pm, the Prophet of the Church of Jesus Christ of Latter Day Saints passed away. He was 97 years old and had been busy and doing his job right up until a few days prior to his passing. He had been the President of the church for 13 years.
"Let us all try to stand a little taller, rise a little higher, be a little better. Make the extra effort. You will be happier."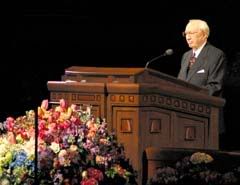 I was sad to hear of his passing. I enjoyed General Conference and seeing or listening to him speak. Just seeing this man would make me smile. This past fall we had Stake Conference (
a church meeting for our immediate area
) rather than our local leaders addressing us, it was the leaders in Salt Lake. One of the messages that was brought from the Prophet dealt with how a man should treat his spouse. I remember being so touched by the strength in his words. He had such a love for his own wife (
Marjorie Pay Hinckley passed away 2 years ago
) or his sweetheart as I remember hearing him refer to her. I so admired that love enduring LOVE and ADMIRATION and the two had for eachother. That is when my sadness switched to a little happiness thinking of them together again.
"Be grateful. Be smart. Be clean. Be true. Be humble. Be prayerful."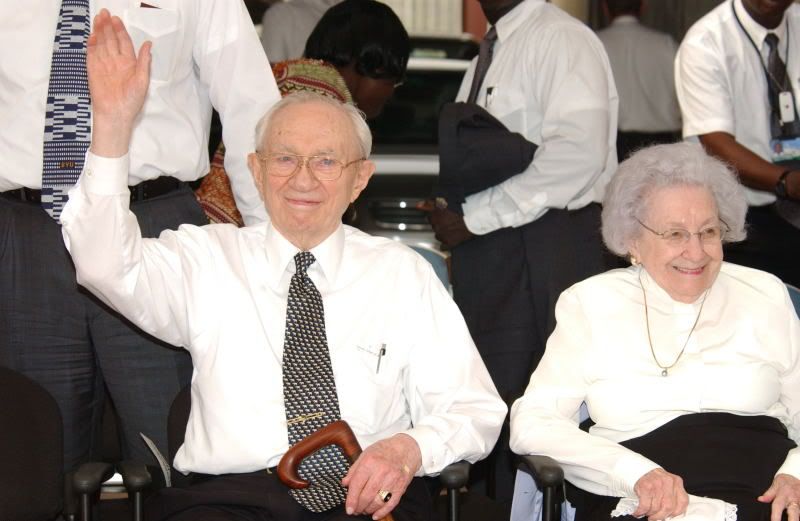 On Monday, many of the youth in the area went to school wearing their Sunday best to honor the Prophet. I was so touched by the simple expression made by teenagers that spoke volumes as to the love they had for him.
"Anyone who imagines that bliss is normal is going to waste a lot of time running around shouting that he has been robbed. The fact is that most putts don't drop, most beef is tough, most children grow up to be just like people, most successful marriages require a high degree of mutual toleration, and most jobs are more often dull than otherwise. Life is just like an old time rail journey ... delays, sidetracks, smoke, dust, cinders, and jolts, interspersed only occasionally by beautiful vistas and thrilling bursts of speed. The trick is to thank the Lord for letting you have the ride."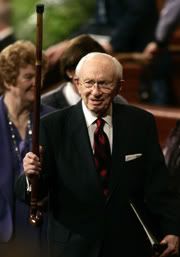 Do you have any memories of the Prophets, thoughts on his passing?