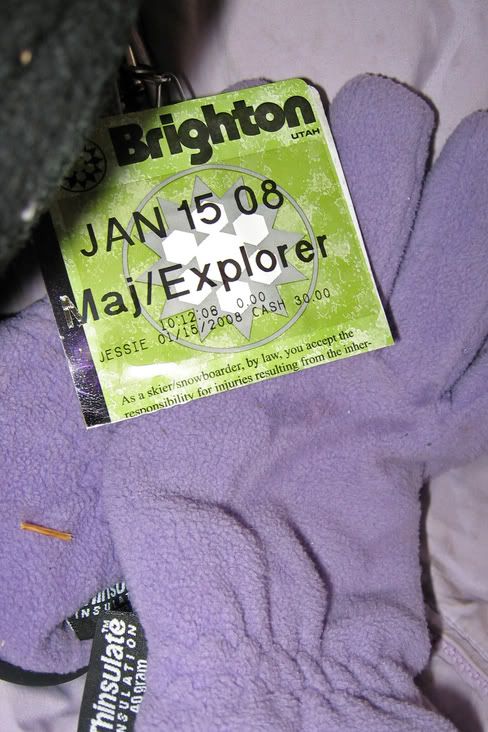 During Christmas break, I told Steve that I would like to try to ski again. He had taken me, for 1st time, about 13 years ago when we lived California. On that occassion, I did not do well. I got very frustrated with trying to get myself back up after falling. After we left Big Bear that day I had pretty much sworn off skiing as something I would NEVER do again. Well, now with my word of the year "STRENGTHEN", I am determined to try to do things I would not ordinarily do because of my fear of failure.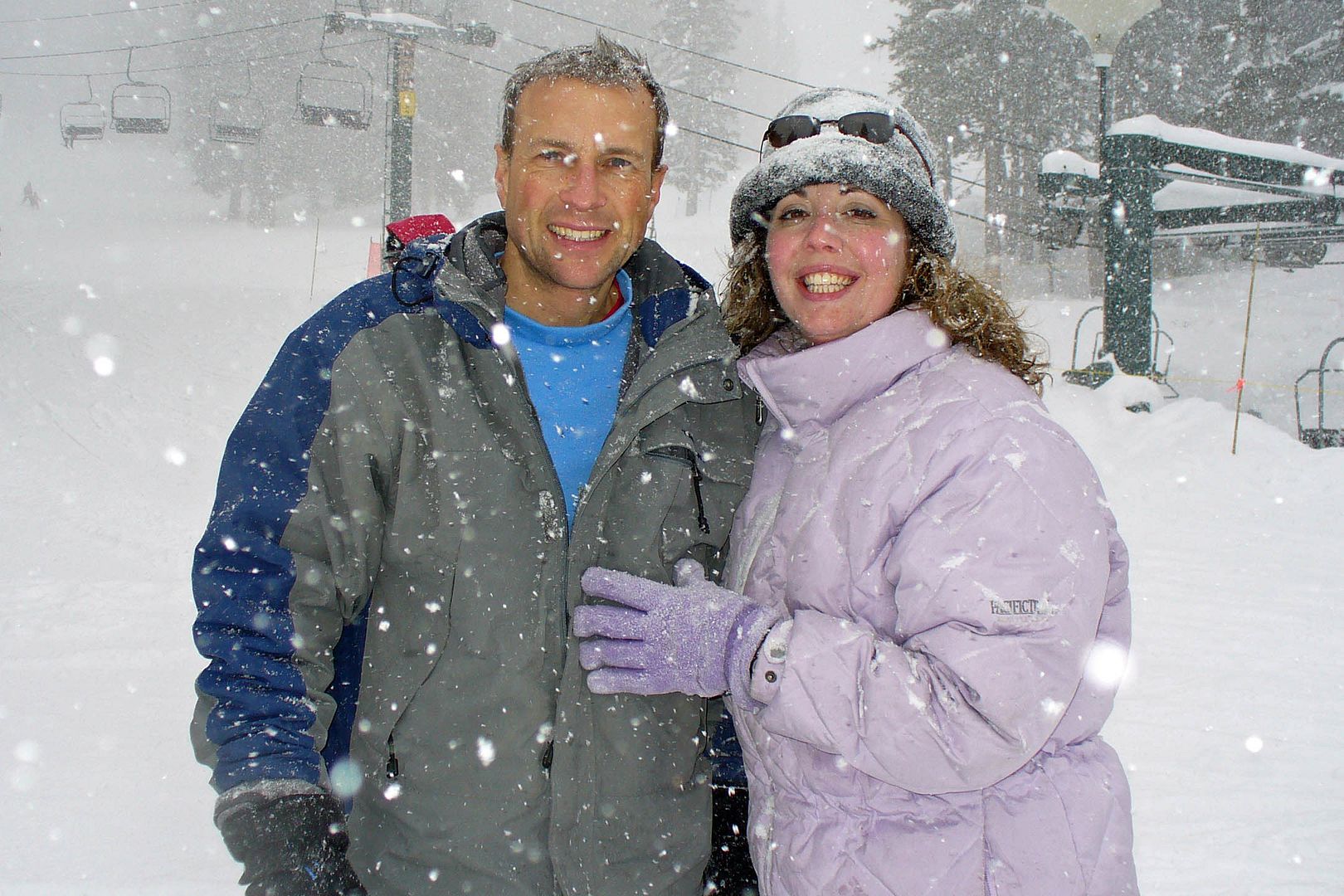 This morning we dropped the kids off at school and began the drive up to Brighton. We stopped at a rental place and picked up the skis for me to use. I was so nervous that we would just be recreating my experience of 1995. The winding road to the ski resort seemed to take forever. We finally go there, parked and proceeded to put on all the garb (snow pants, gloves, hats) but the worst was getting my foot into the boot. Thank heavens Steve was there to help me get my feet into those boots. Then we hobbled off to the hill. We initially did not buy a lift ticket, but just walked up the bunny hill and after some instruction from Steve, skied our way down. We did this a few times ad then decided to was ready to take on the lift.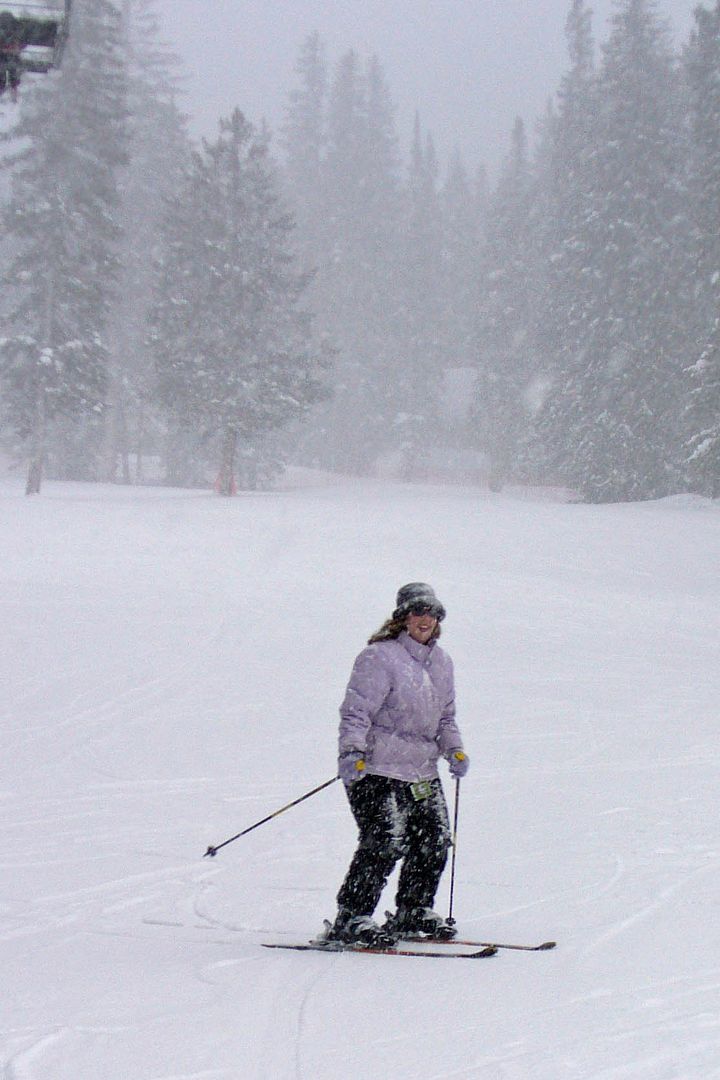 Steve went and purchased the tickets and I waited for his return. I thought my heart was going to come out of my chest as I sat on the lift and we approached the top. All these thoughts went through my head...
How will I get off? Will the lift hit me in the head if I don't move forward enough? Which way do I turn?
Then before I knew it, we were there. Steve had told me to scooched my bum down to the edge of the lift and when your skis touch-STAND...I did just as he said and didn't fall!!! It was great. We turned to the right and began to S-L-O-W-L-Y head down the mountain. It didn't take long before I found myself in the position I had been dreading all day, on the ground. And try as I may, I could not get myself back up. Finally I popped those skis off and stood up, reattached the skis and continued on my adventure. We made it the rest of the way down. I was pretty excited.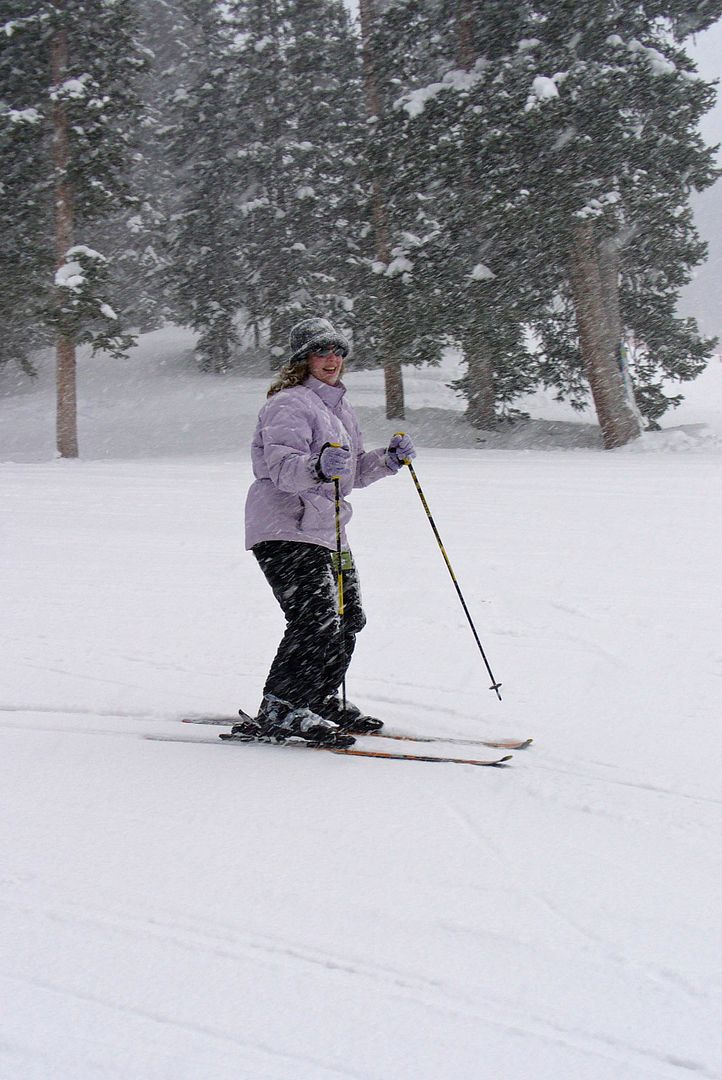 We got back onto the lift and headed to the top of the hill. Each time I gained more and more confidence. I began to figure out how to control the skis, how to hold my body, more importantly how to turn. I found myself giggling as I made my way down. I was having fun. This activity, that I had promised myself I would NEVER do again, I was doing and actually enjoying myself. It did begin to snow kind of hard as we were skiing, which made it a little hard to see and froze my face, but added to the whole experience. Thank heavens for my wonderful husband and his patience. Having him with me, smiling as I puttered along down the mountain just made it that much better for me.