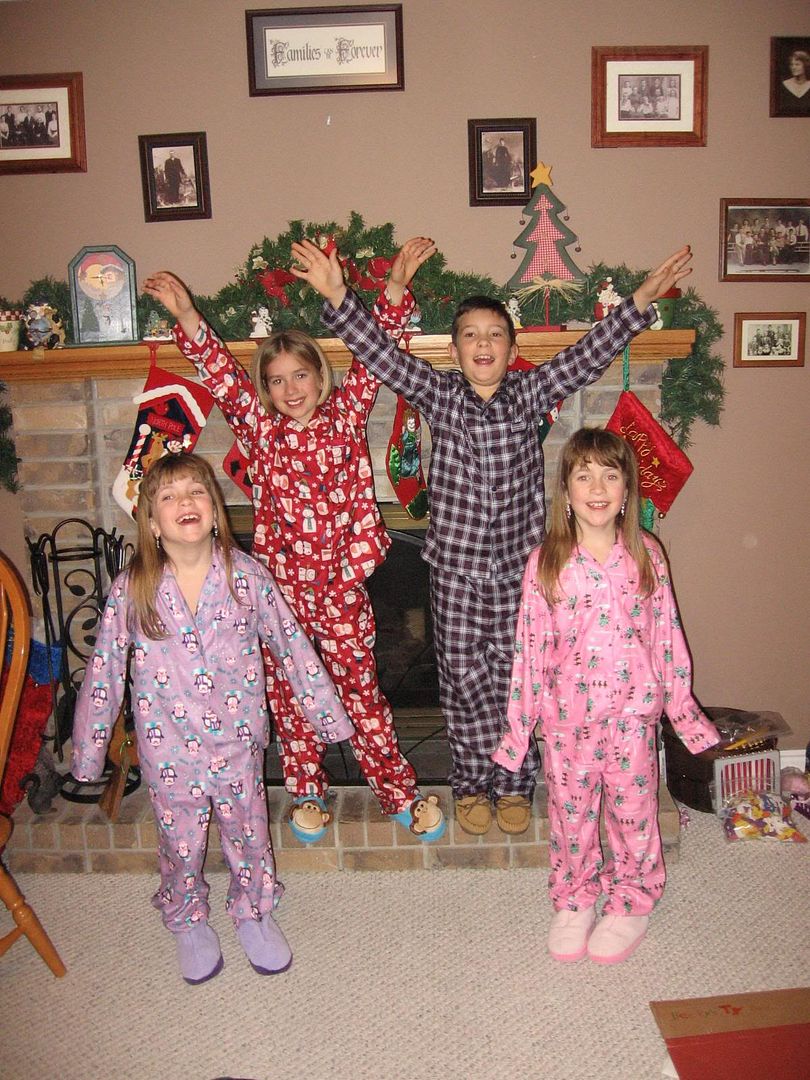 Christmas
Eve Steve had the day off...it had been quite some years since Steve has had it off. I worked on our dinner and he took the kids out to the mall to do some last minute Christmas shopping. I had the children build "graham cracker houses" They were quite creative with what they did the crackers and candy. We had our dinner about 6:00 pm and then once everything was
cleaned
up I handed out the new
jammies
to the kids. They love their Christmas
jammies
and slippers. I even got a pair for Steve this year. They were Grinch themed. We then gathered in near the piano and the kids performed their Christmas songs. I read the story of the Christmas Orange to the kids and we
shared
one of those
Chocolate
Oranges. Then Steve asked the kids what their gift to
Jesus
wold be next year...we all said what we would be working on through the year to give as our gift to the Savior next year.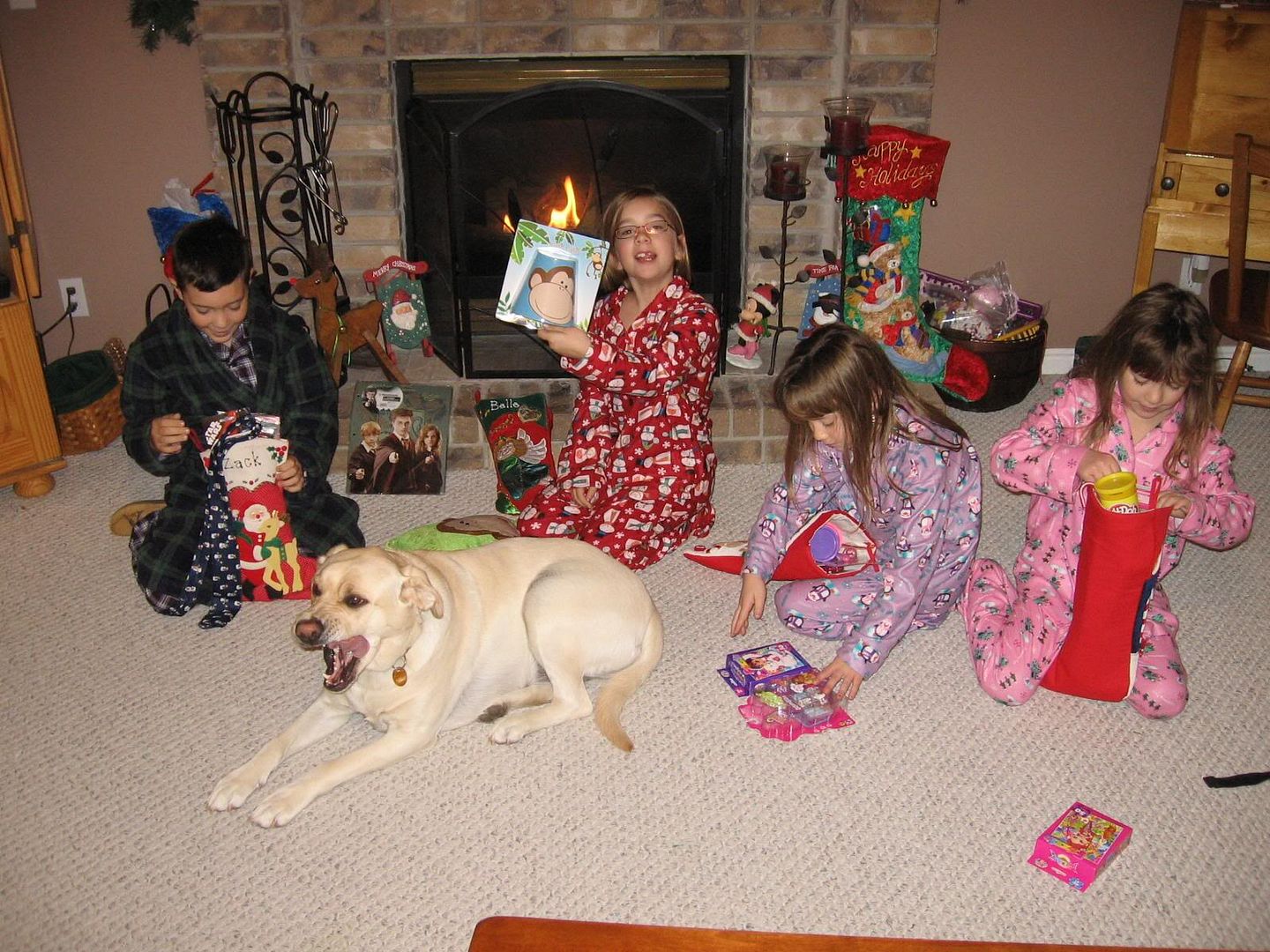 That night Steve and I slept in front of the
Christmas
tree. Belle was the first one to awaken in the
morning
...4:00am to be exact. She rushed to where ll the other children were sleeping and and told the kids of the
Santas
arrival at our home. And up the races to retrieve their stockings. Once the stockings had been emptied and
thoroughly
investigated, Steve and I made the Christmas
breakfast
. I had purchased cinnamon bread from Kneaders the day before and made french toast, scrambled eggs, bacon and sausages.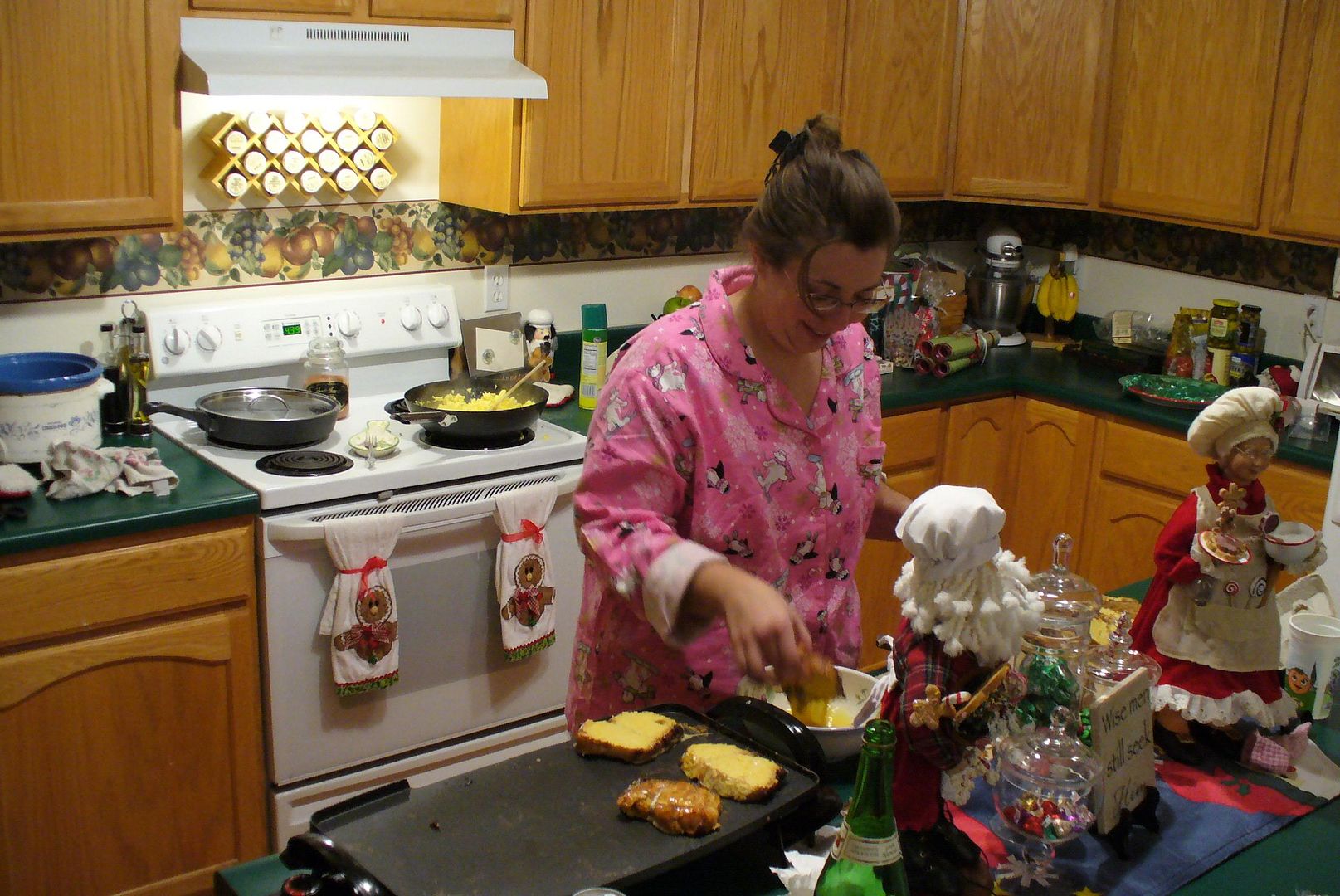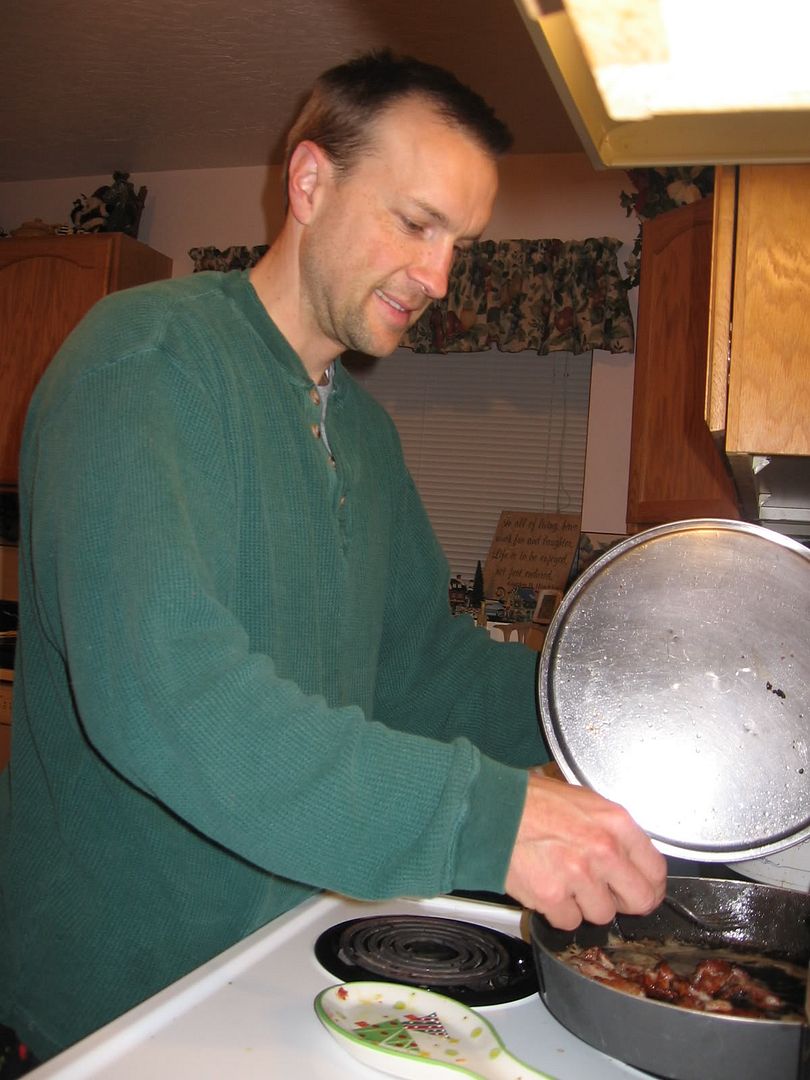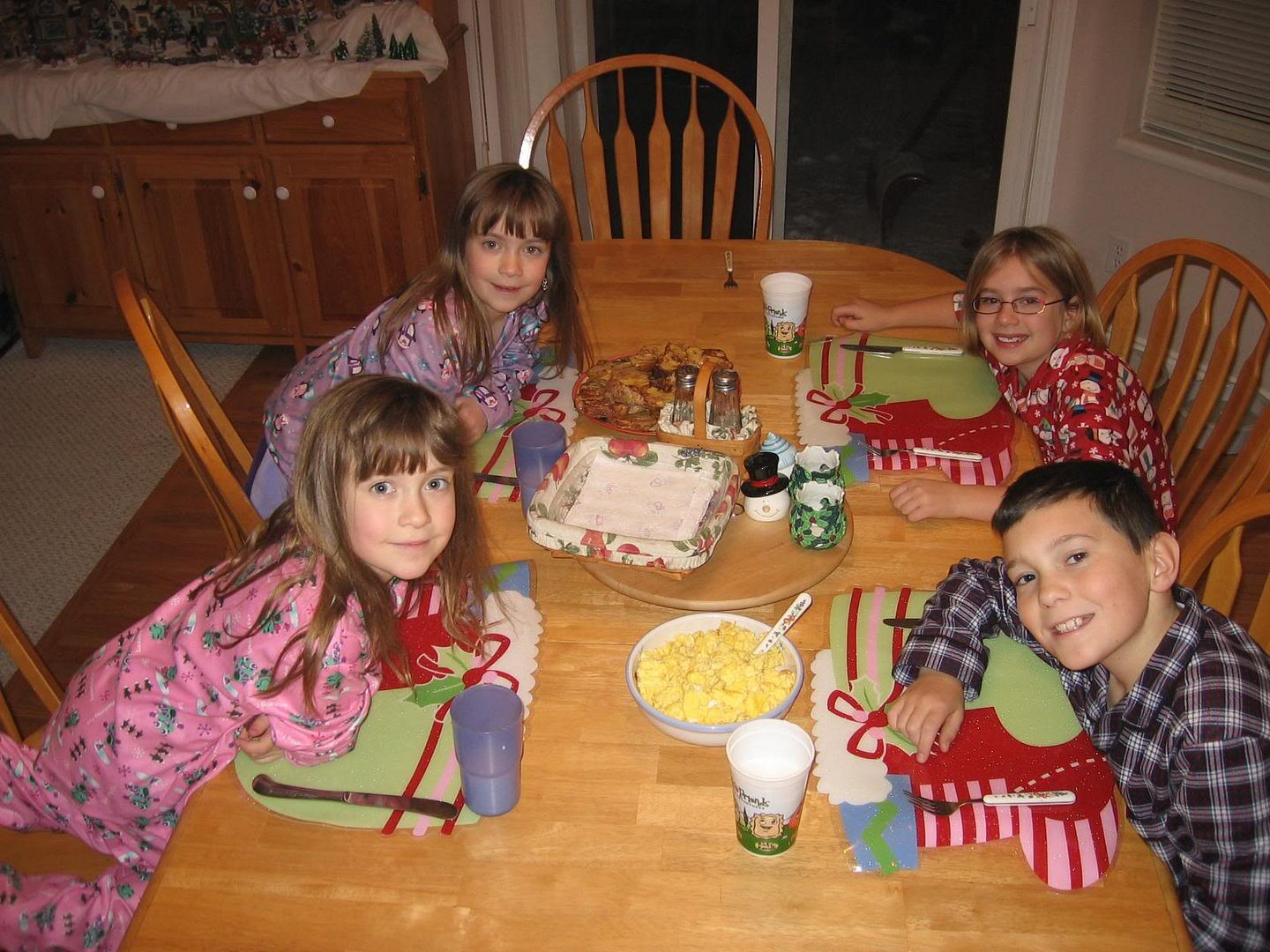 Once all the dishes were done and the kitchen cleaned up we went into
livingroom
and gathered around the Christmas tree and began taking turns at opening our gifts.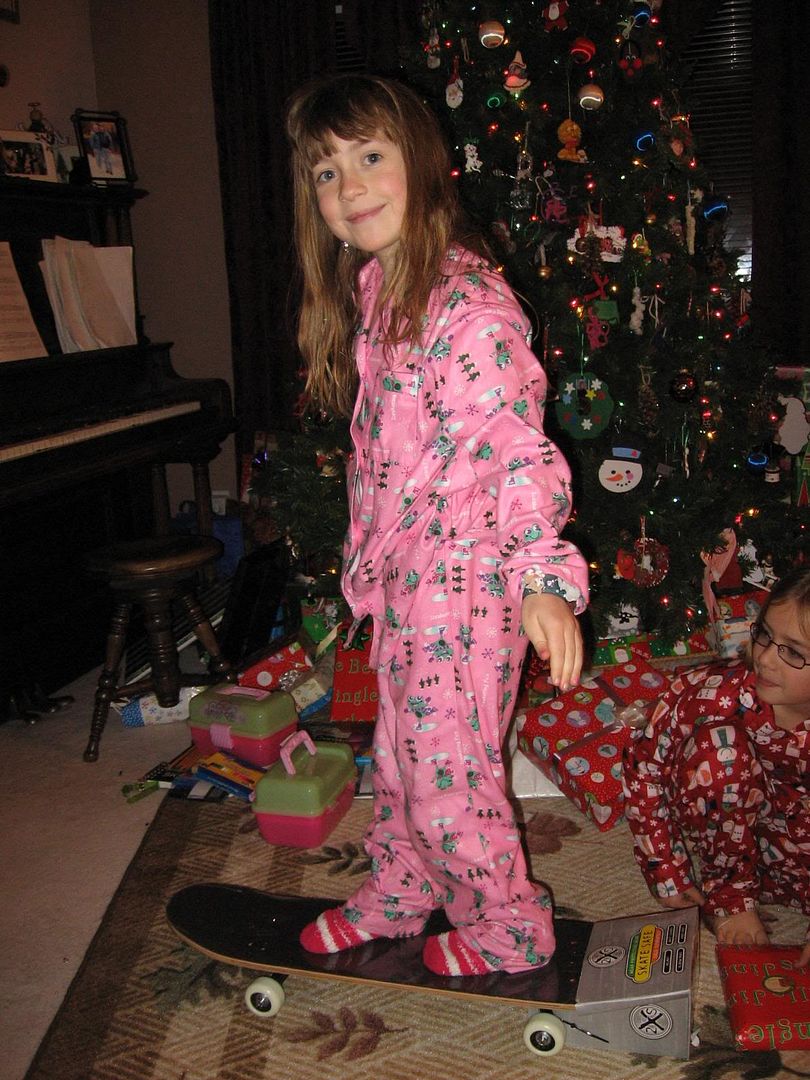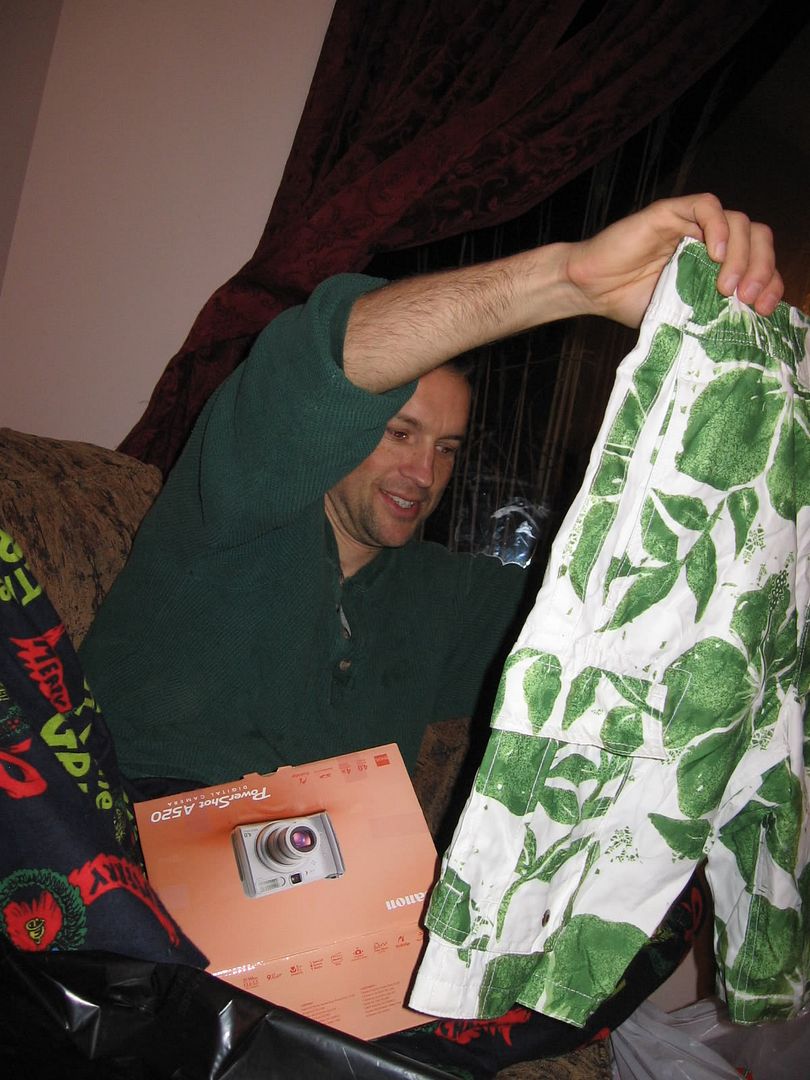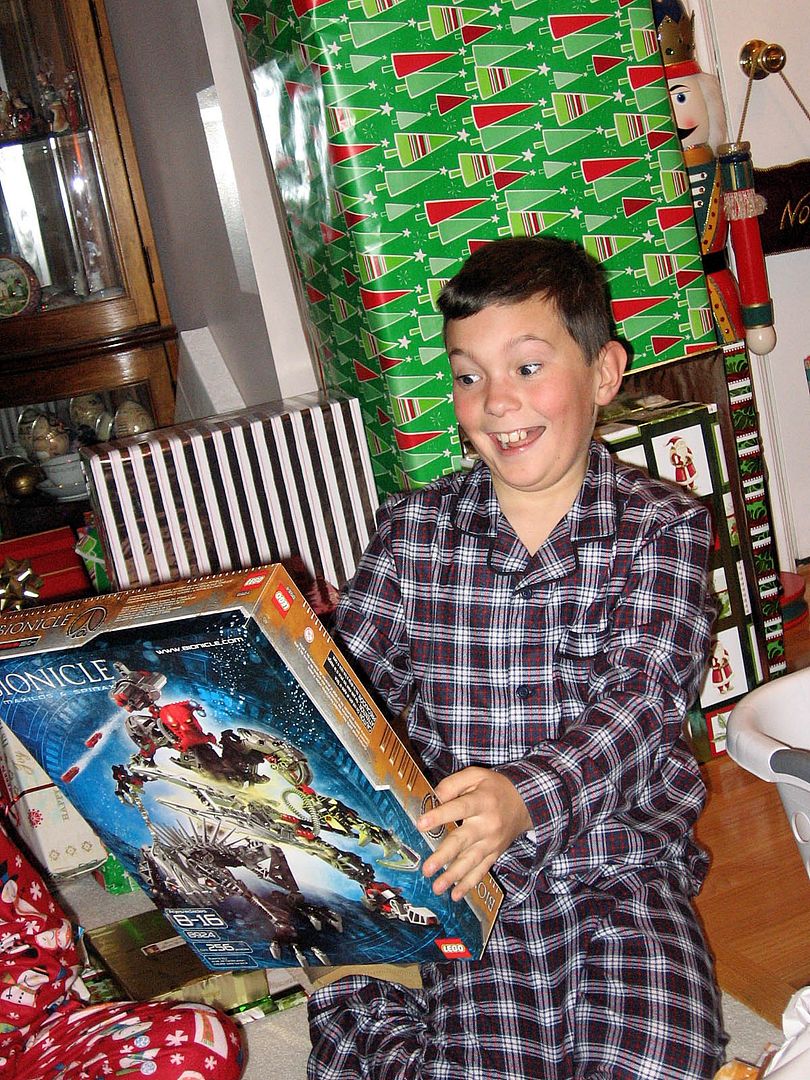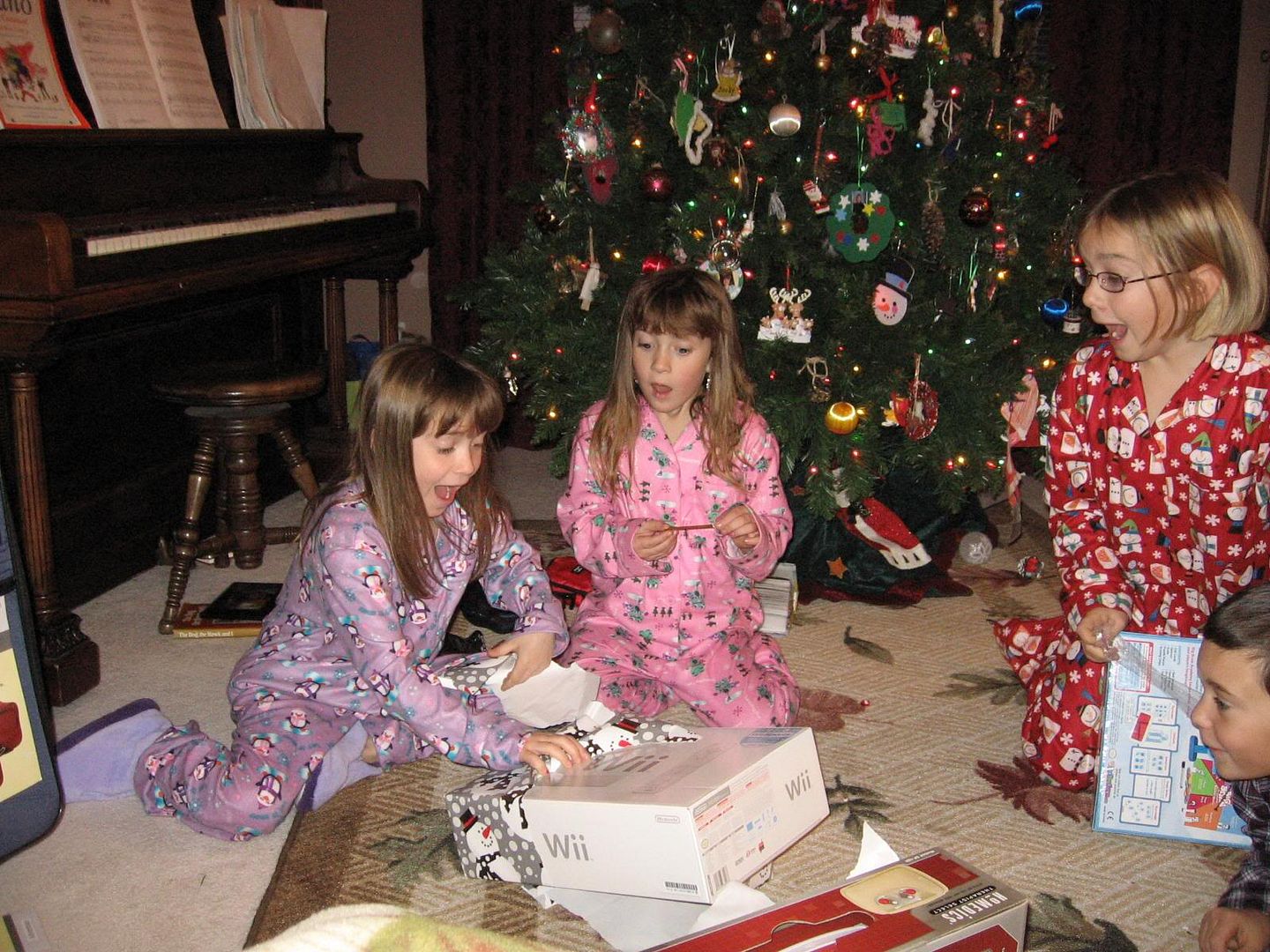 One of the best gifts to watch the
children
open was one from my parents. Becky was unwrapping as the other
children
watched...they all saw at the same time the words
Wii
on the box...The look of surprise on their faces was priceless. They screamed and hooted ad
hollered
. It was awesome to watch.