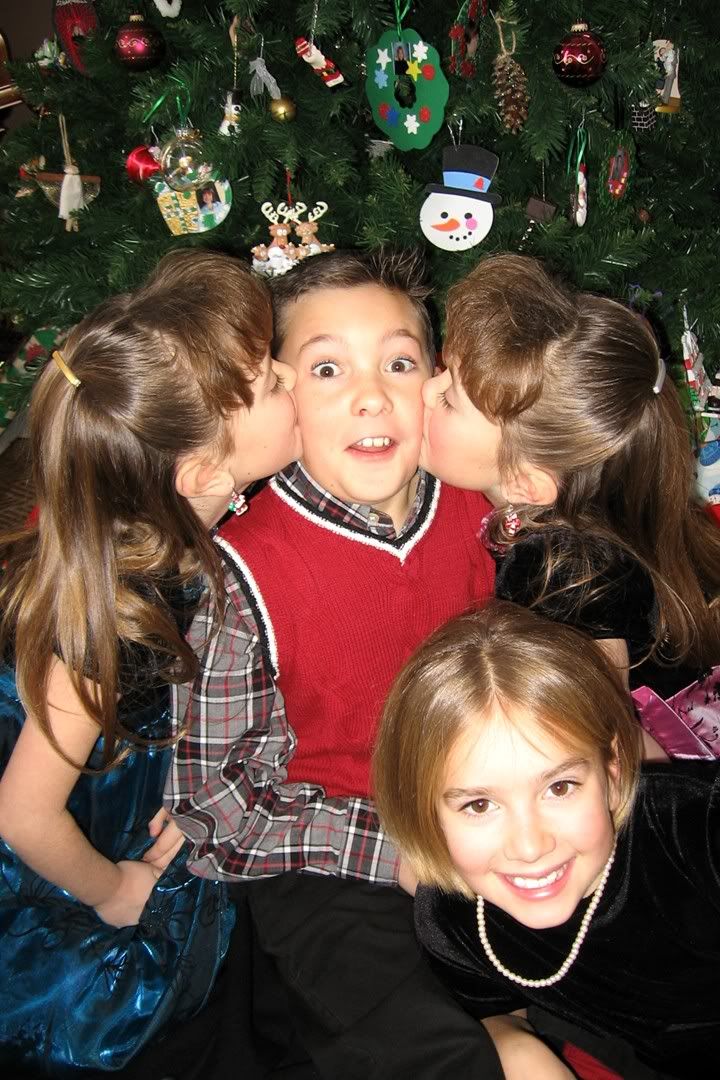 One of the best parts of Christmas is giving the kids their new Sunday dress clothes. This year I hung the girl's dresses along with their new Christmas earrings on the back of the stools in the kitchen so they would see them as soon as they came down the stairs in the morning. Katie and Becky have been excited to finally take their studs out and put in a fresh pair of earrings. I told them they had to wait until Christmas Eve. I got Zack a new button down shirt with a sweater vest to wear. Becky was the first one to come down the stairs. She stood there and just looked at the box that contained her Christmas earrings. It was so cute. She wouldn't touch...I don't know if it was having
anticipated
this moment for so long so wanted to savor it...she just stood there.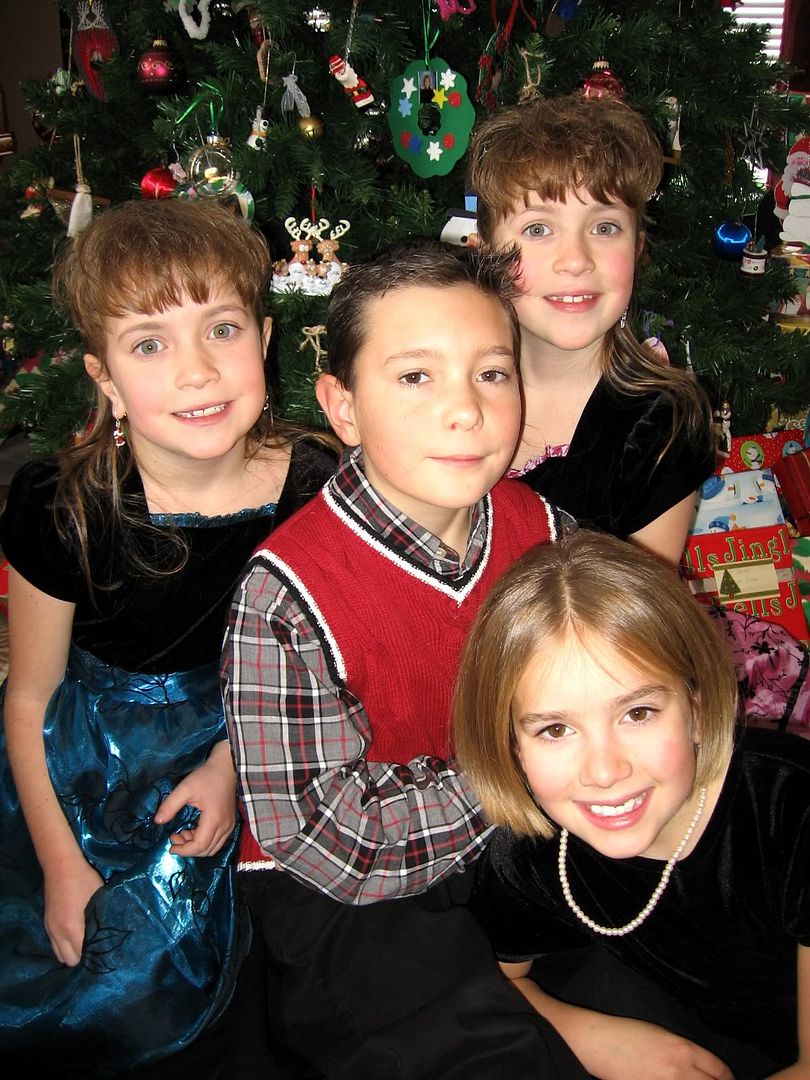 Eventually all the kids came down stairs and saw their treats. The girls got their new earrings in and showed their daddy how "beautiful" they looked. After eating breakfast, the kids get their new clothes on I get to play photographer. I had them pose and try to get some cute shots of them. The kids have gotten good at this. I have been taking these kind of pictures since Zack and Belle were our only children. Back then it was somewhat a wrestling match and a battle of wills. BUT now I can have them sit down and they turn on their smiles and we even have a little bit of a good time. The funnest one was of the twins kissing Zack on the cheeks. We also take a few goofy ones to break up all the posed shots.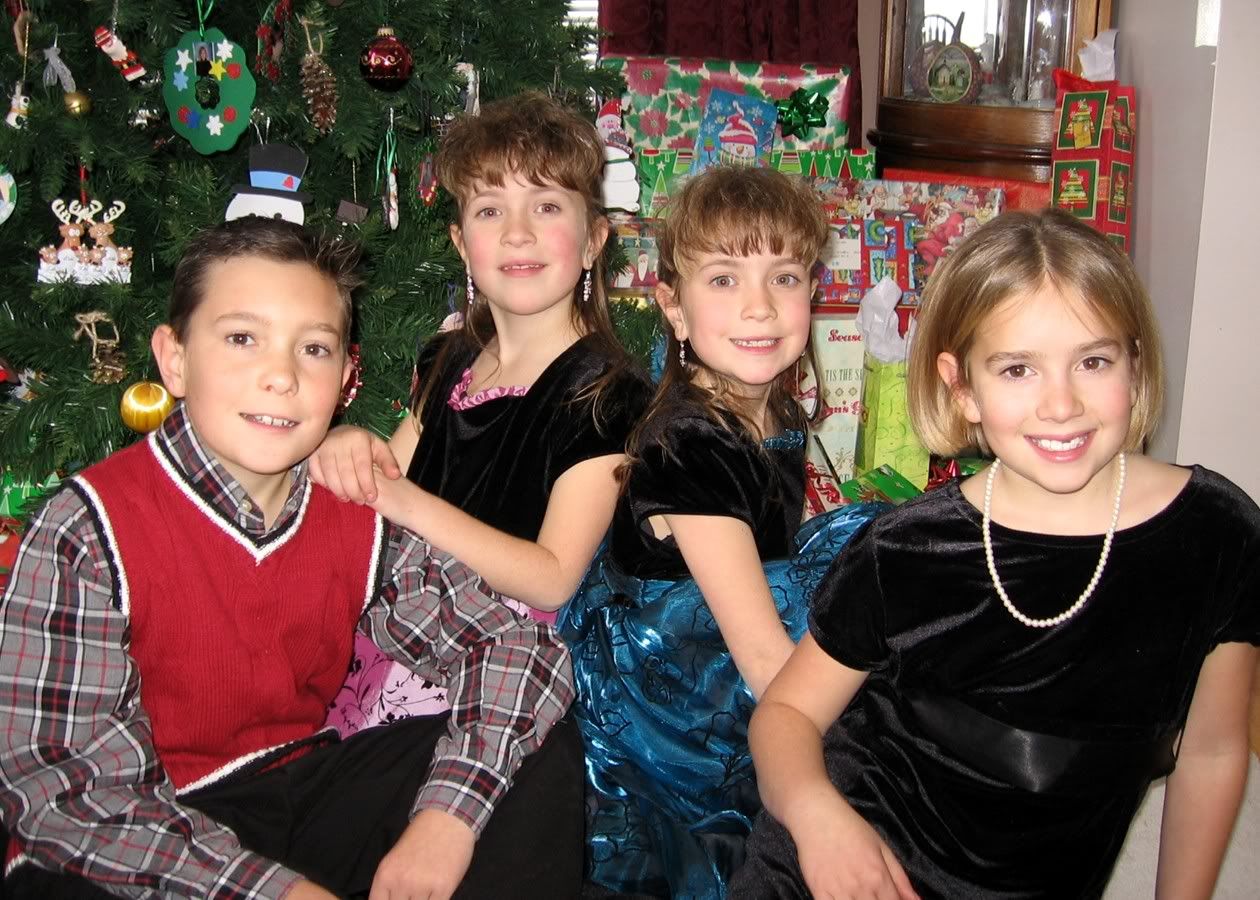 I thought it would be cool to just let the kids sit on the floor together and let them talk for a while and I would take a picture of them interacting, instead of just the usual posed shot. I love the relationships that have developed between my children. Sure, they bicker sometimes, but really they get a long so well. I do think they are not just brother and sisters, but actually friends and I love that.