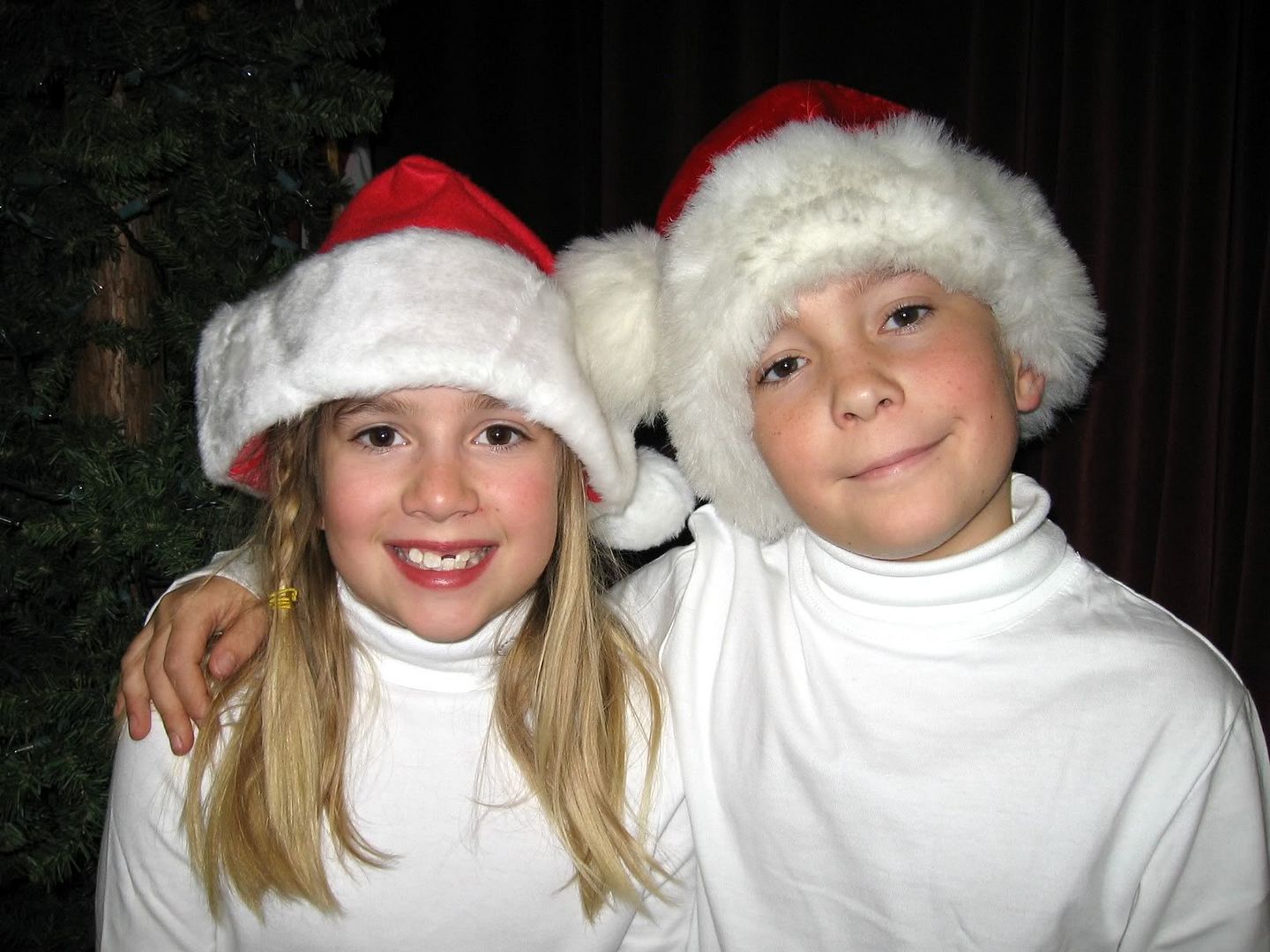 Tonight was
Zack
and
Belle
School Choir performance. They have been waking up at 6:30 am on Wednesdays and attending choir practice at 7:30 am. Some mornings it took a little more
prodding
to get Belle out of bed, but for the most part they willingly went to their practices. I remember on of the first times they came home from practice in September and told me they were getting to sing Christmas Songs. Definitely the apple doesn't fall far from the tree.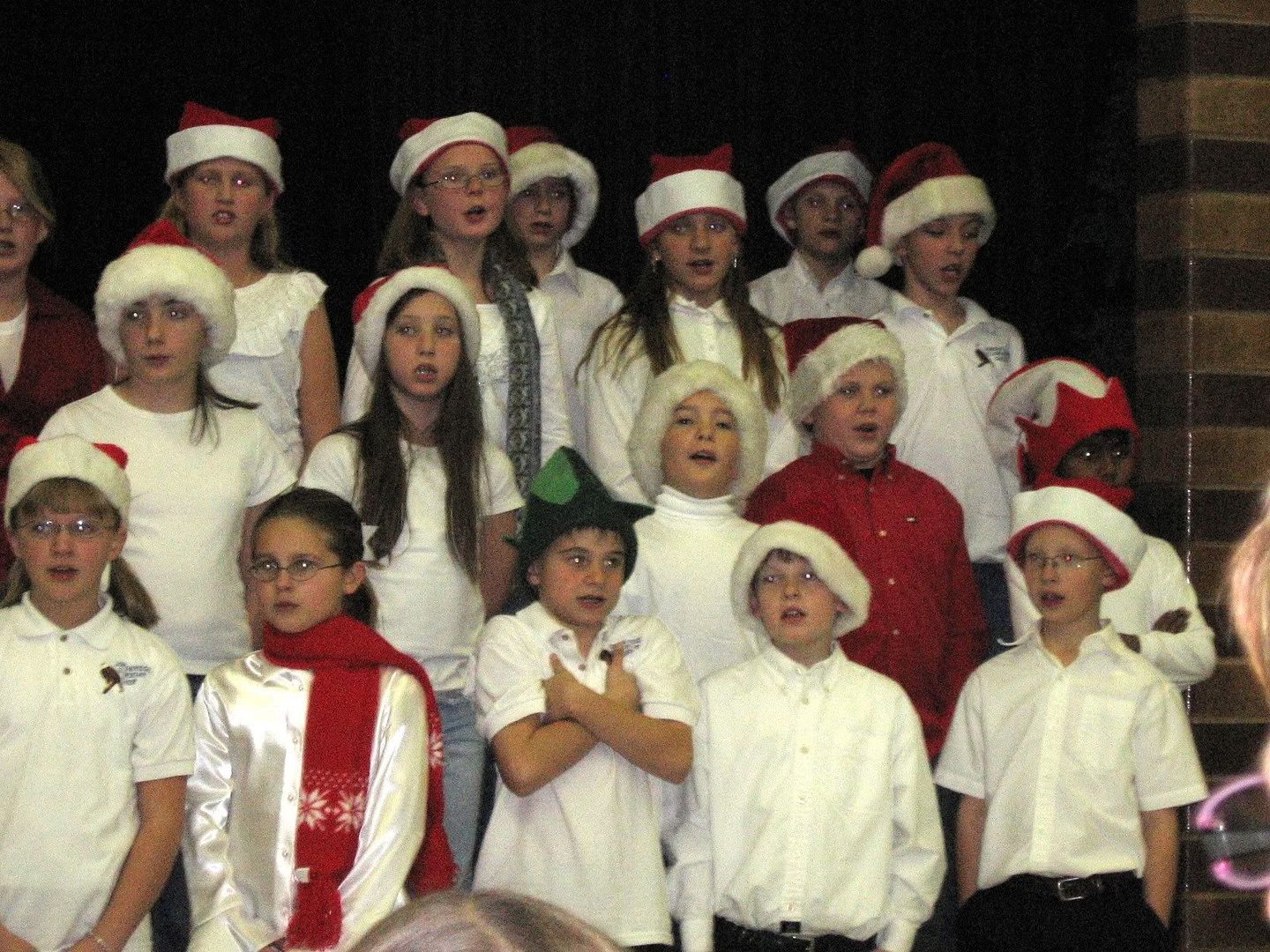 Some of the songs that the kids sang included:


Frosty the Snowman



The Gift of Love



Christmas Song in My Heart



Christmas Is



Christmas Is Upon Us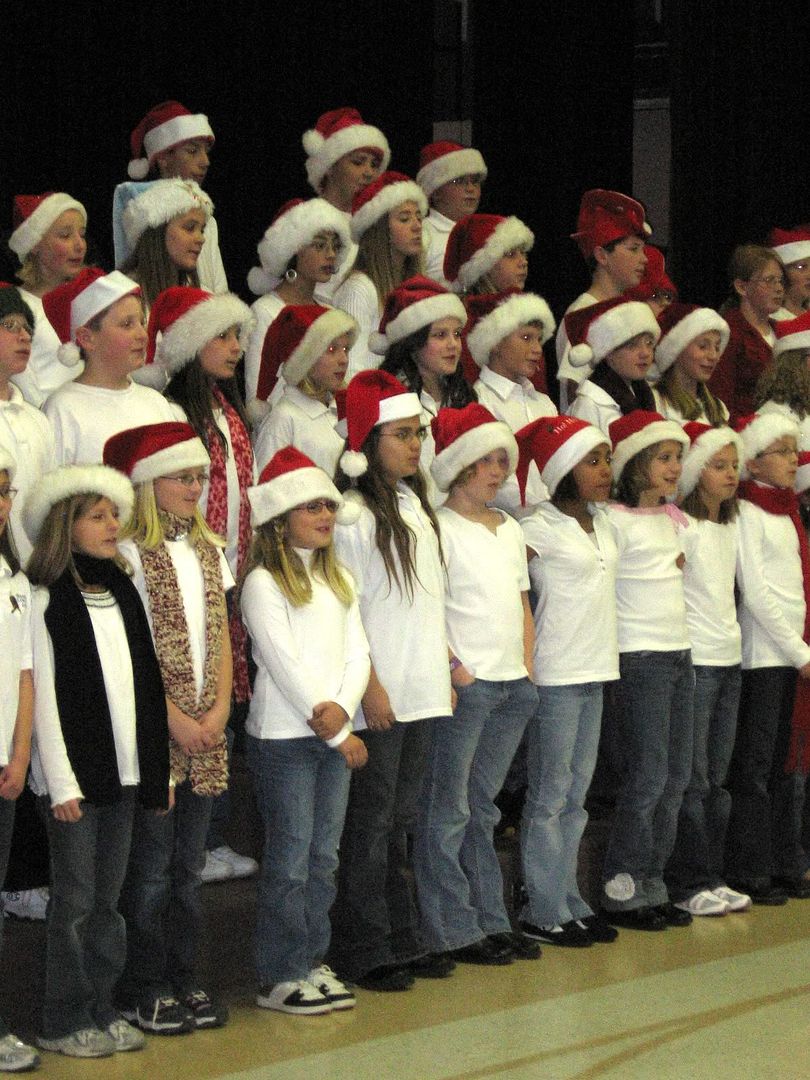 I loved watching these performances, but definitely will not miss getting the kids up early and driving them to the rehearsals. The video below is the end of their final song. The image is so small you probably cant make out the kids, but FYI Zack is in the middle row 3rd from the end...next to the boy in the red shirt and Belle is in the front row down on the other end. Enjoy the end of their cute little program.