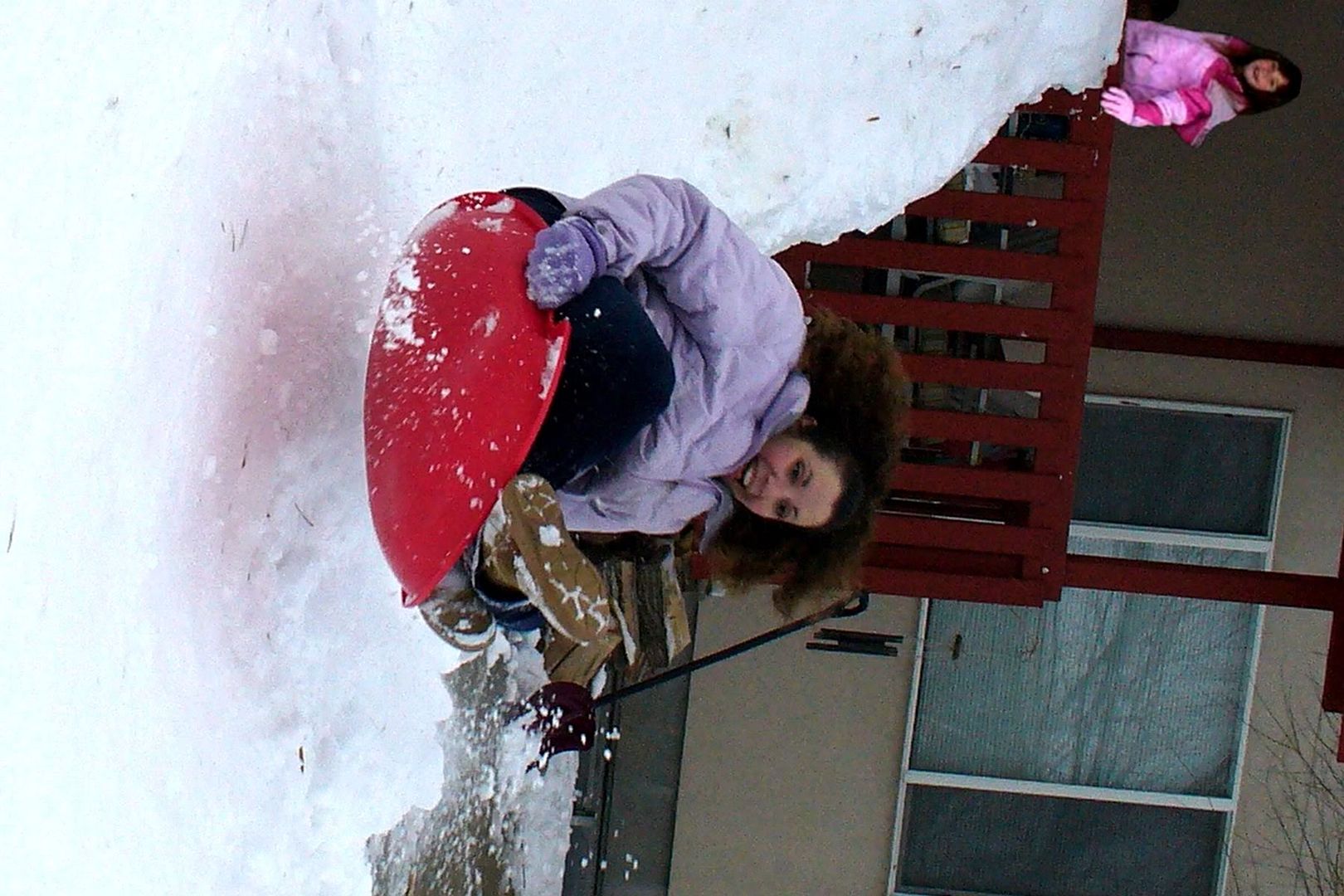 Monday Steve and the kids went into the backyard to make huge hill out of the snow that was left from this weekend's storm. After 30 minutes or so, I peaked out and found they had built their hill up against the deck and were climbing onto the deck furniture with their sleds. They had made a sled run. They were out there for 4 hours sledding. I even took a few runs down the trail and then relinquished my saucer when I landed on tail bone a little harder than I had expected.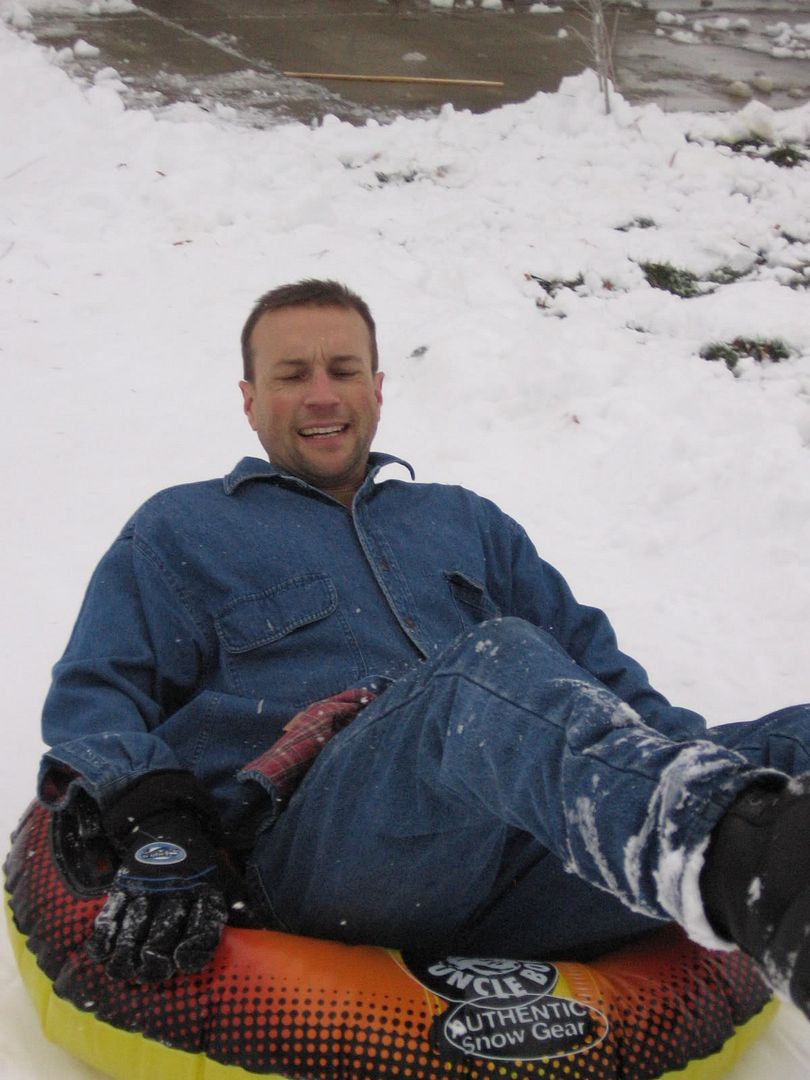 Steve managed a couple of runs too, but mostly spent the afternoon lengthening the trail and repairing any gouges. He also spent sometime helping kids onto their sleds and giving them a hand getting started.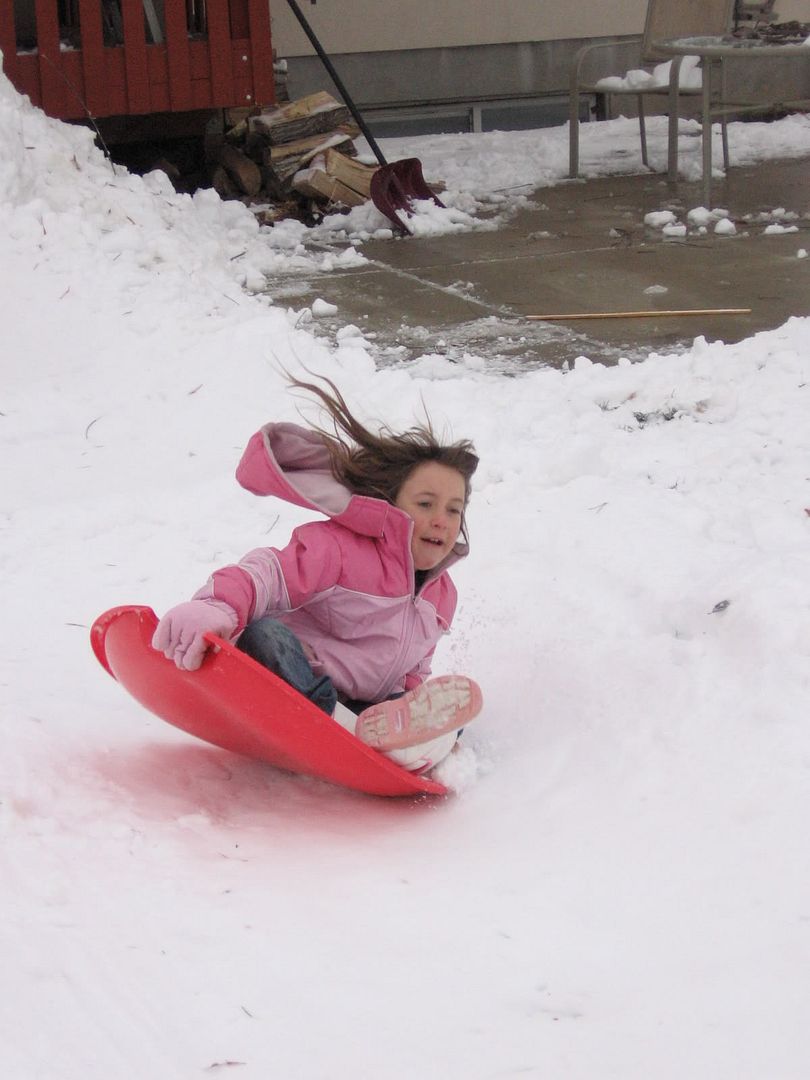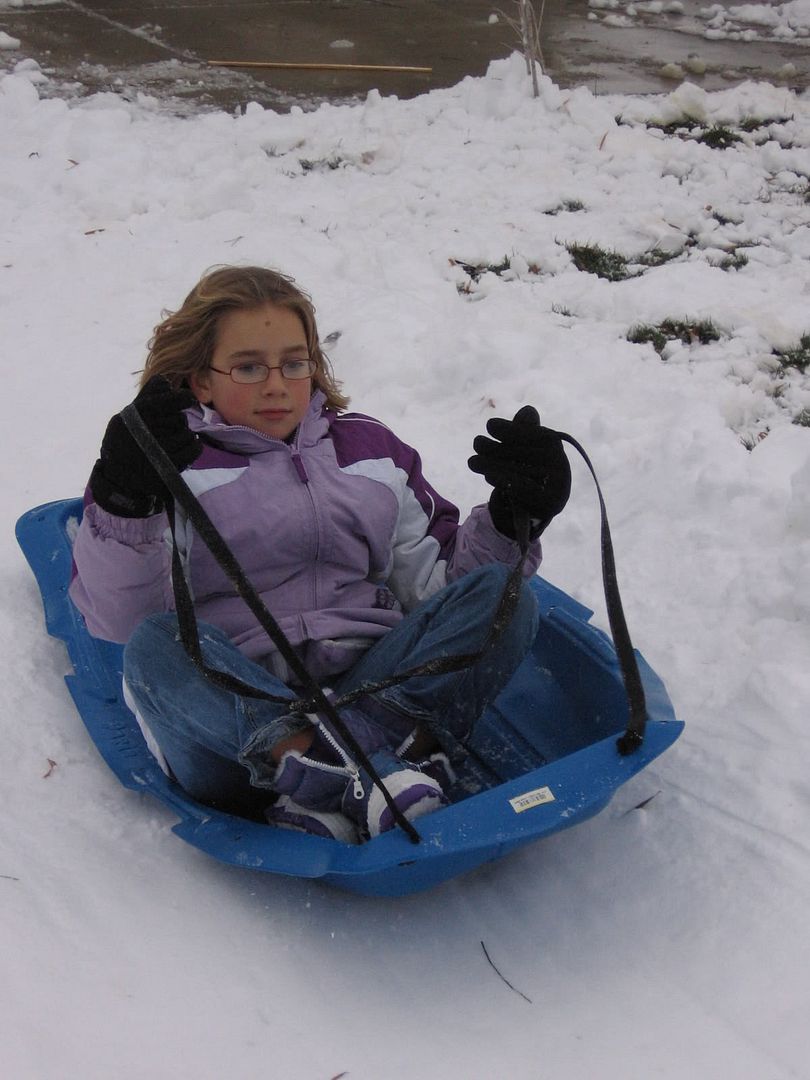 The kids had a blast. Zack's friend Jake came over and joined in the fun. And later, Belle's friend Madi came over and took a few trips down the trail. I made hot cocoa for the kids and kept it coming while they continued to enjoy the snow.