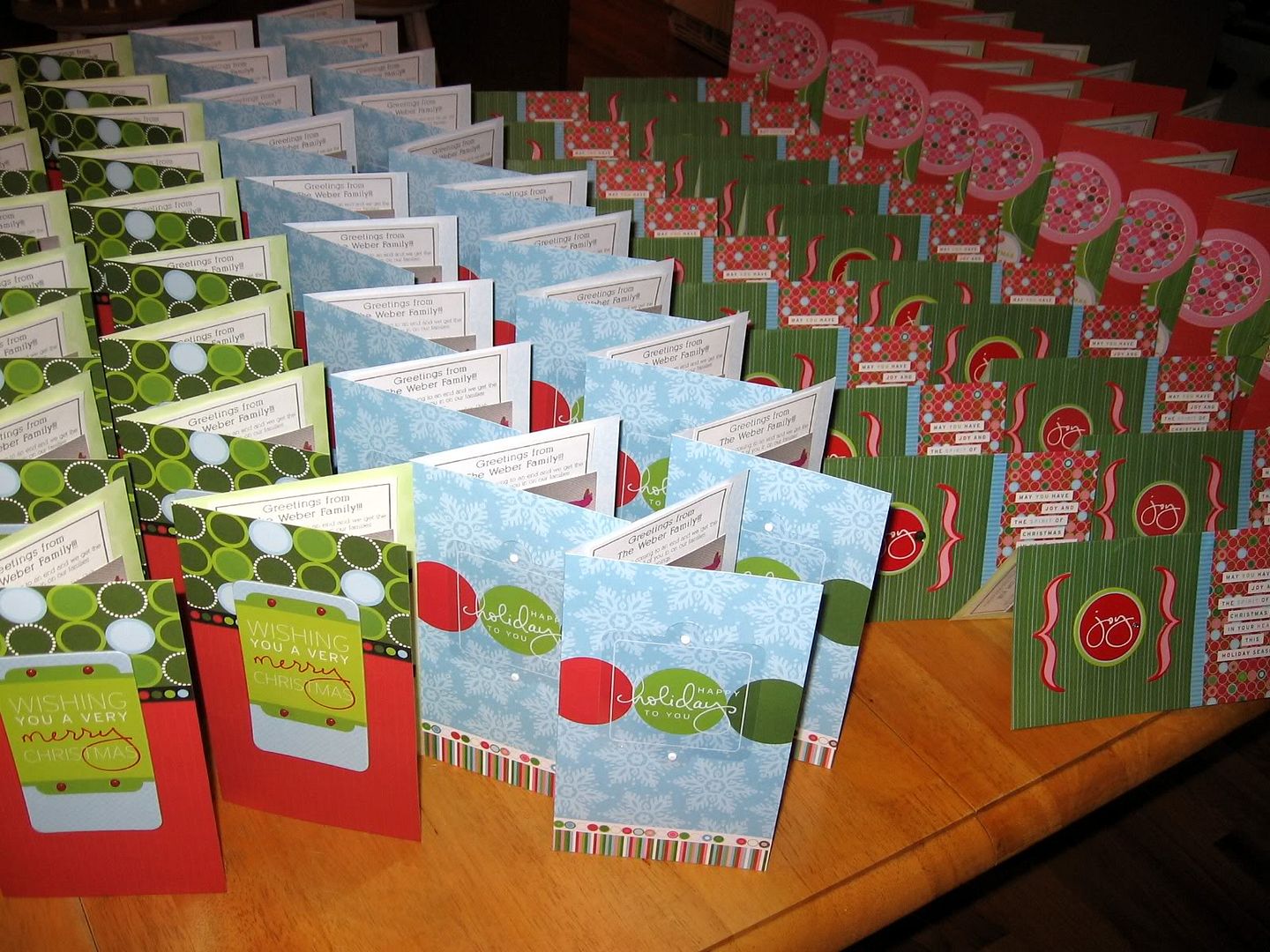 I felt a little ambitious this year about what I wanted to do for my Christmas cards. Other years I have purchased a couple of boxes and typed up a page long family letter. Last year I had my kids draw holiday pictures and then made a kind of
tri
-fold brochure card. Most of the work was just done on the computer and then just taken to Kinkos to be printed.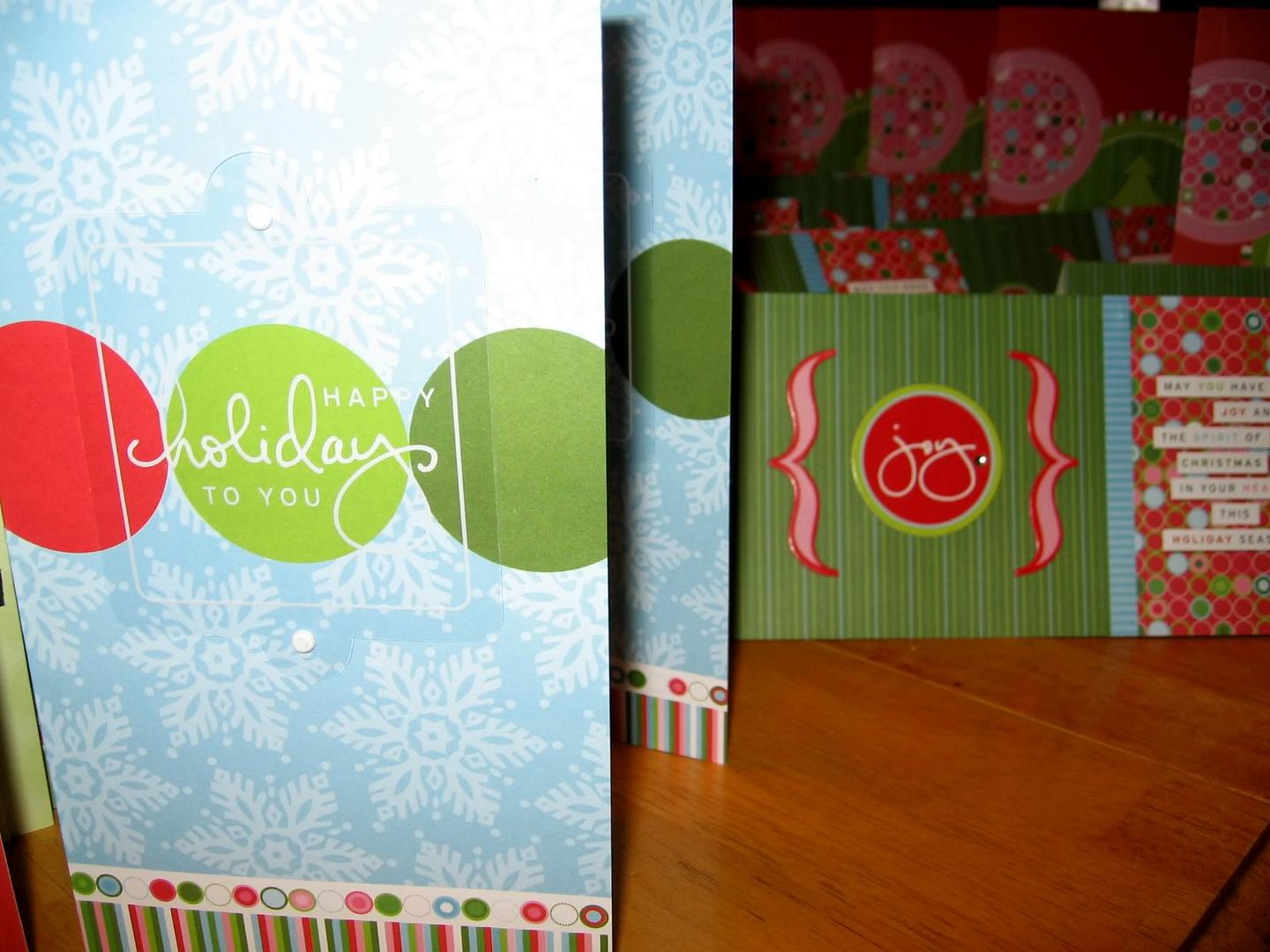 This year I saw a kit that Becky Higgins had made and fell in love with the cards. I ordered the kits the 1st day they became available. I
must
not have been the only one that thought they rocked because those kits sold out. I spent a day assembling the 80 cards I had bought. Then wrote up a short note that fit perfectly inside the card. I added the yearly family photo we had taken last weekend. Now they are stacked on a chair in my
livingroom
ready to
go to
the post office and make their way to our
friends
and family. I love working on these projects, but sometimes after working on something for so long, it is a little sad to see them leave. Hope all of you that get one love your card as I much as I do!!