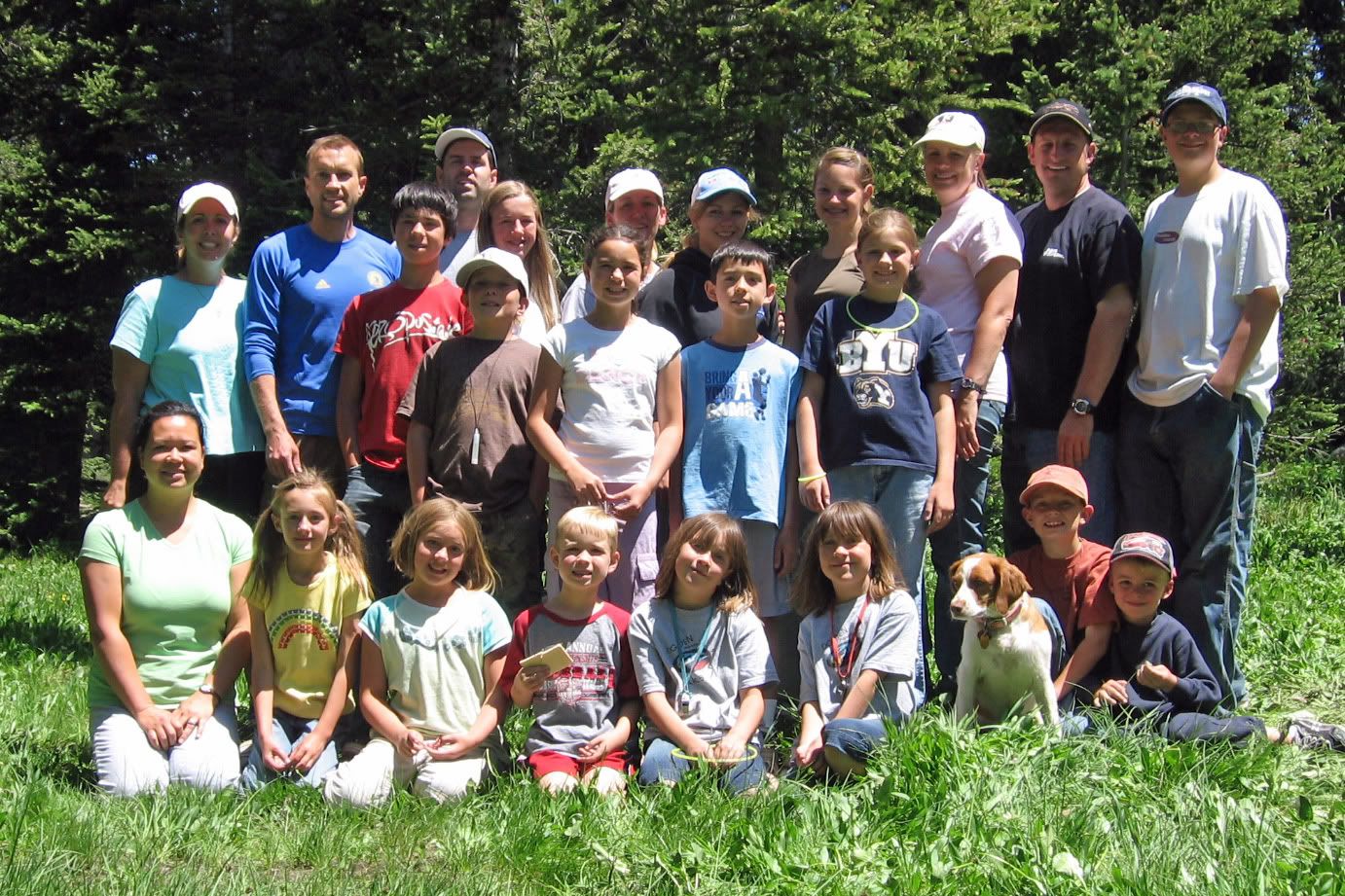 This was the 5th year that we went on the camping trip with our friends. Originally it started with the Duves. Then we added the Nighs to the mix. And this year we convinced the Rhees to also join in on our fun.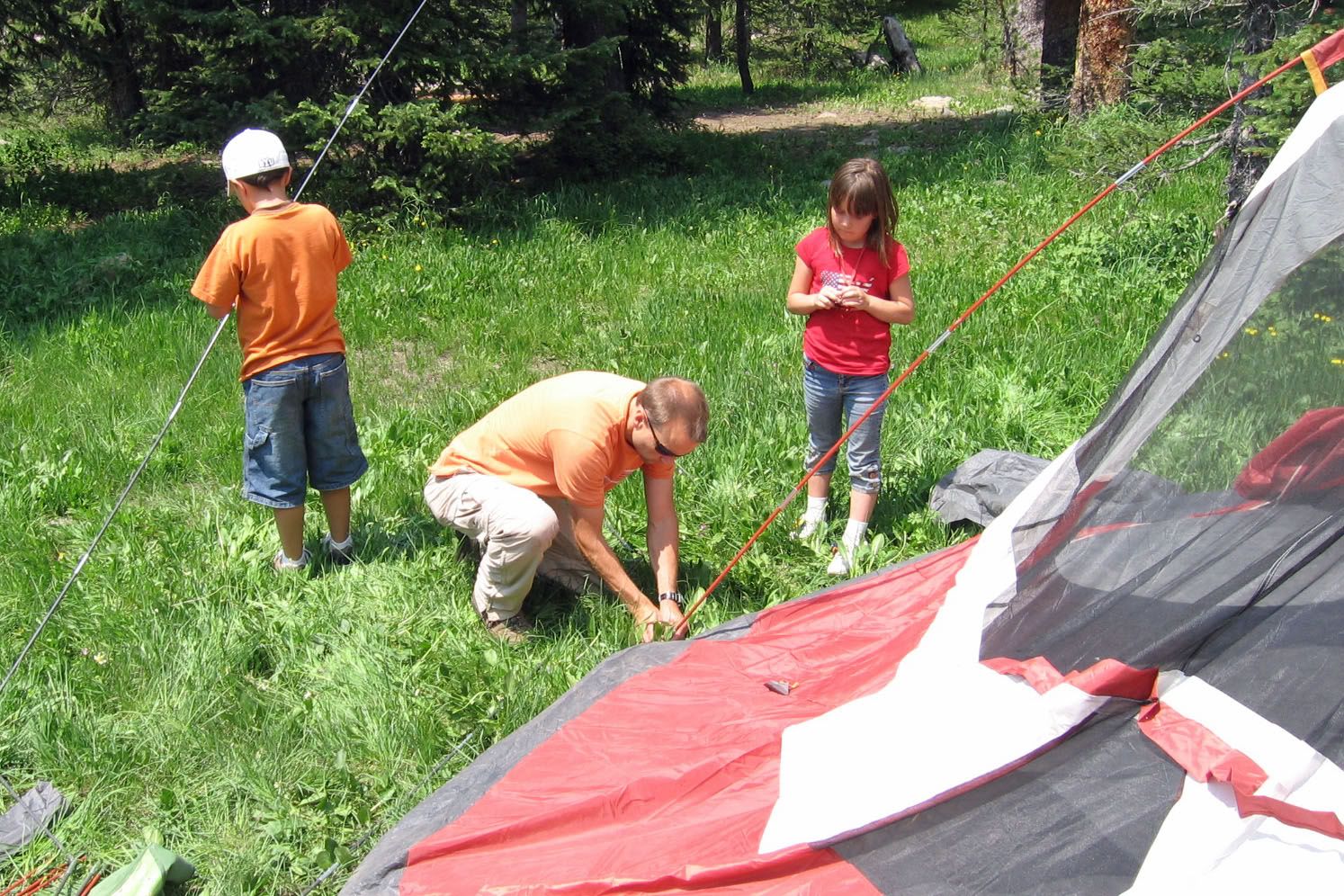 This year we went to Lost Creek campground in the Uintahs. Steve, the kids and I arrived around noon on Friday and began setting up our camp site. Soon after the Nighs and the Rhees rolled in. Unfortunately the Duves were unable to join us due to a scheduling conflict, but we all had an enjoyable evening all the same.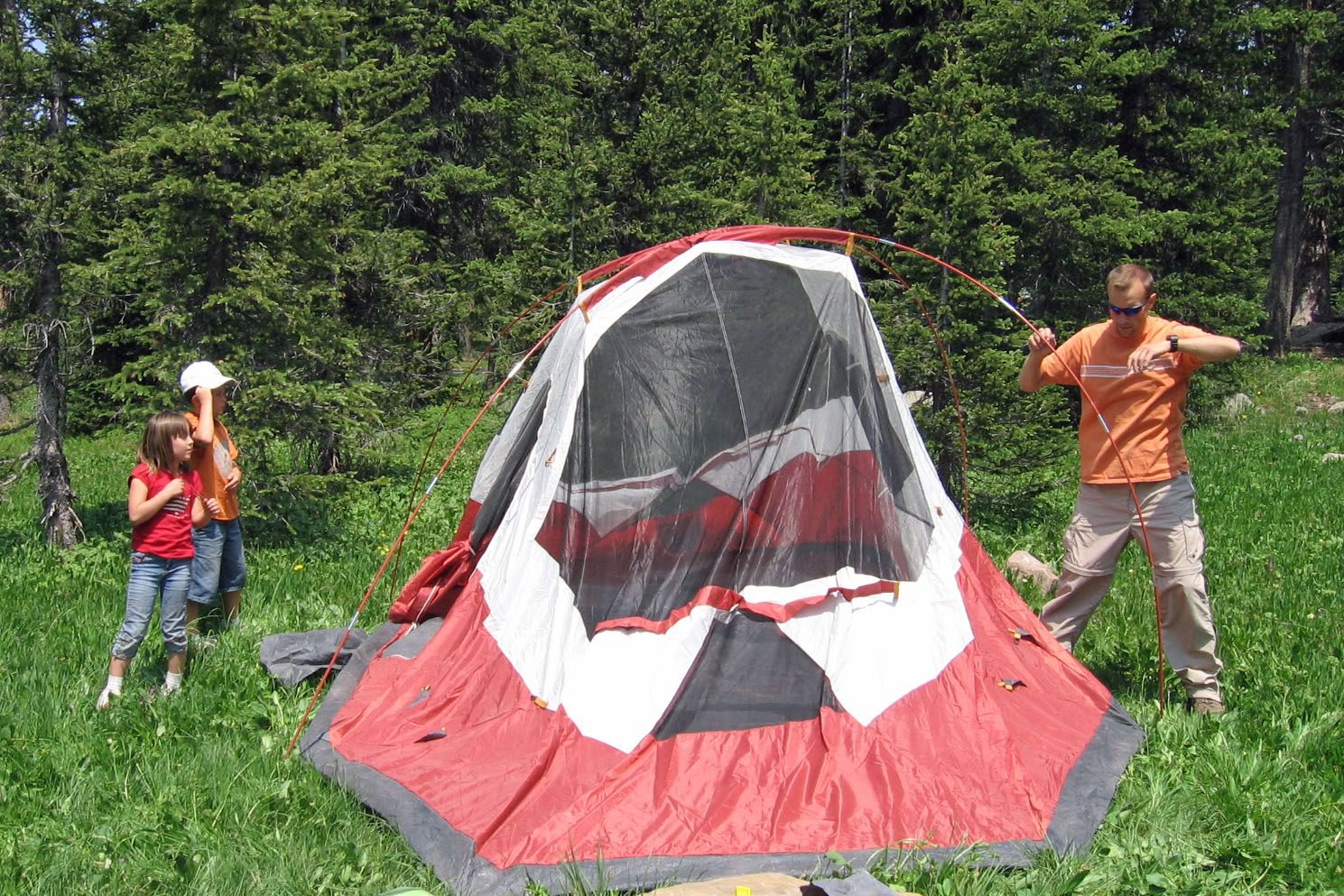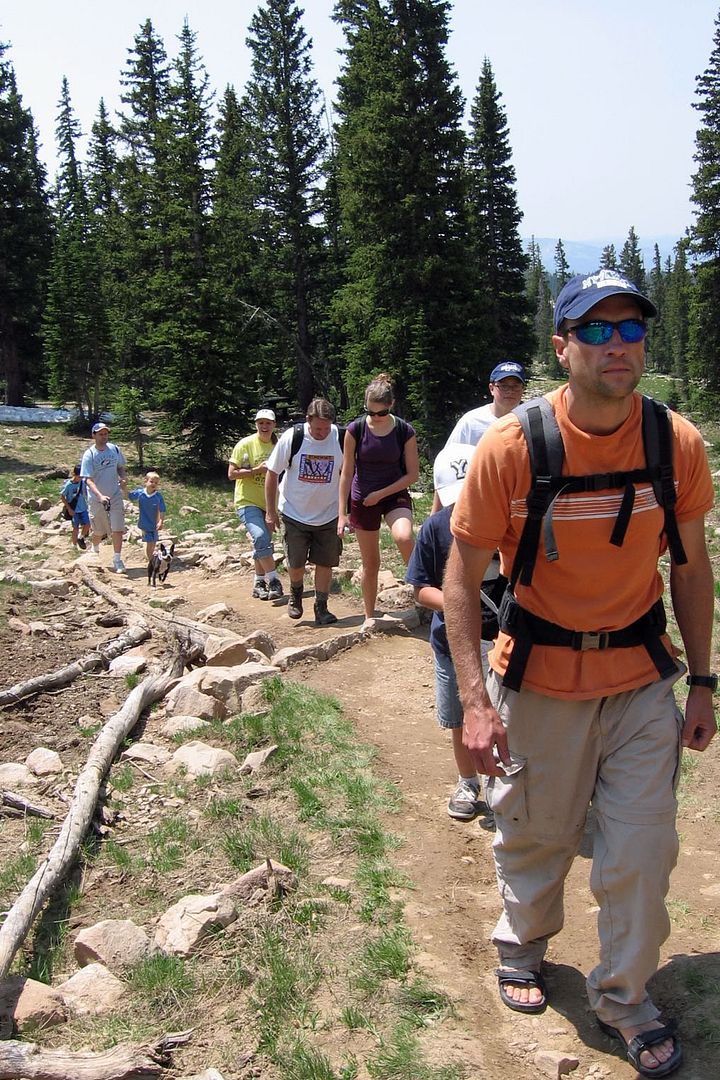 The next morning after breakfast, we decided to take a hike up to the top of Bald Mountain. We were unable to make it up to the top due to snow blockage...YES...snow block!!! But from as high as we got, there was some pretty awesome views. We could even see the lake we were camped next to.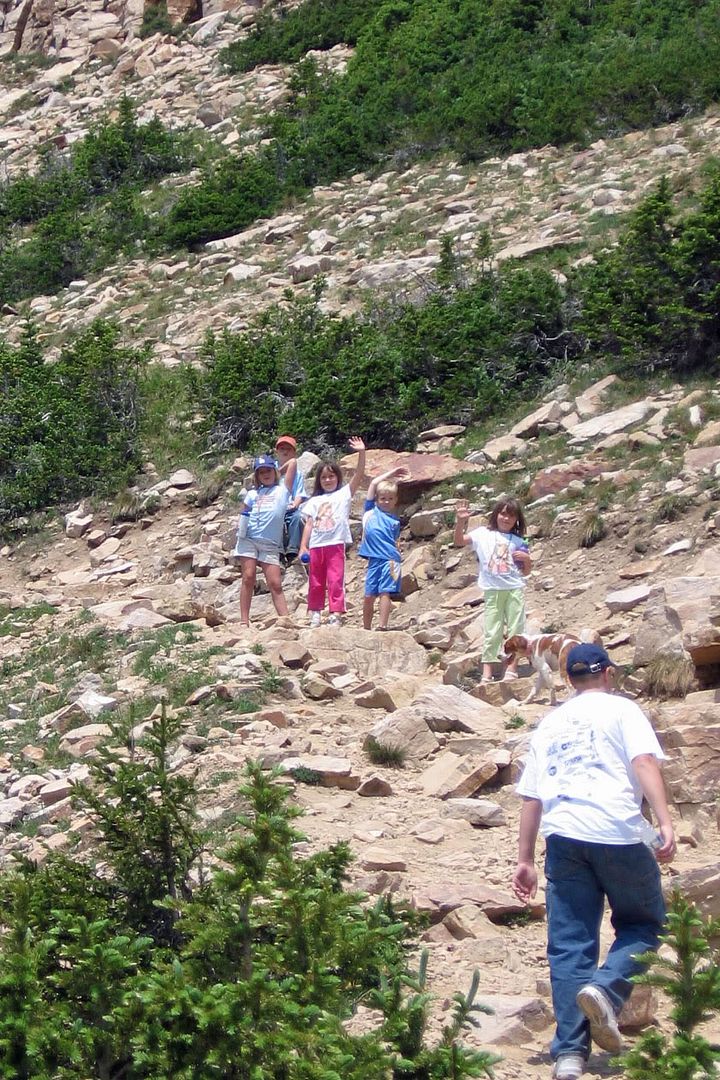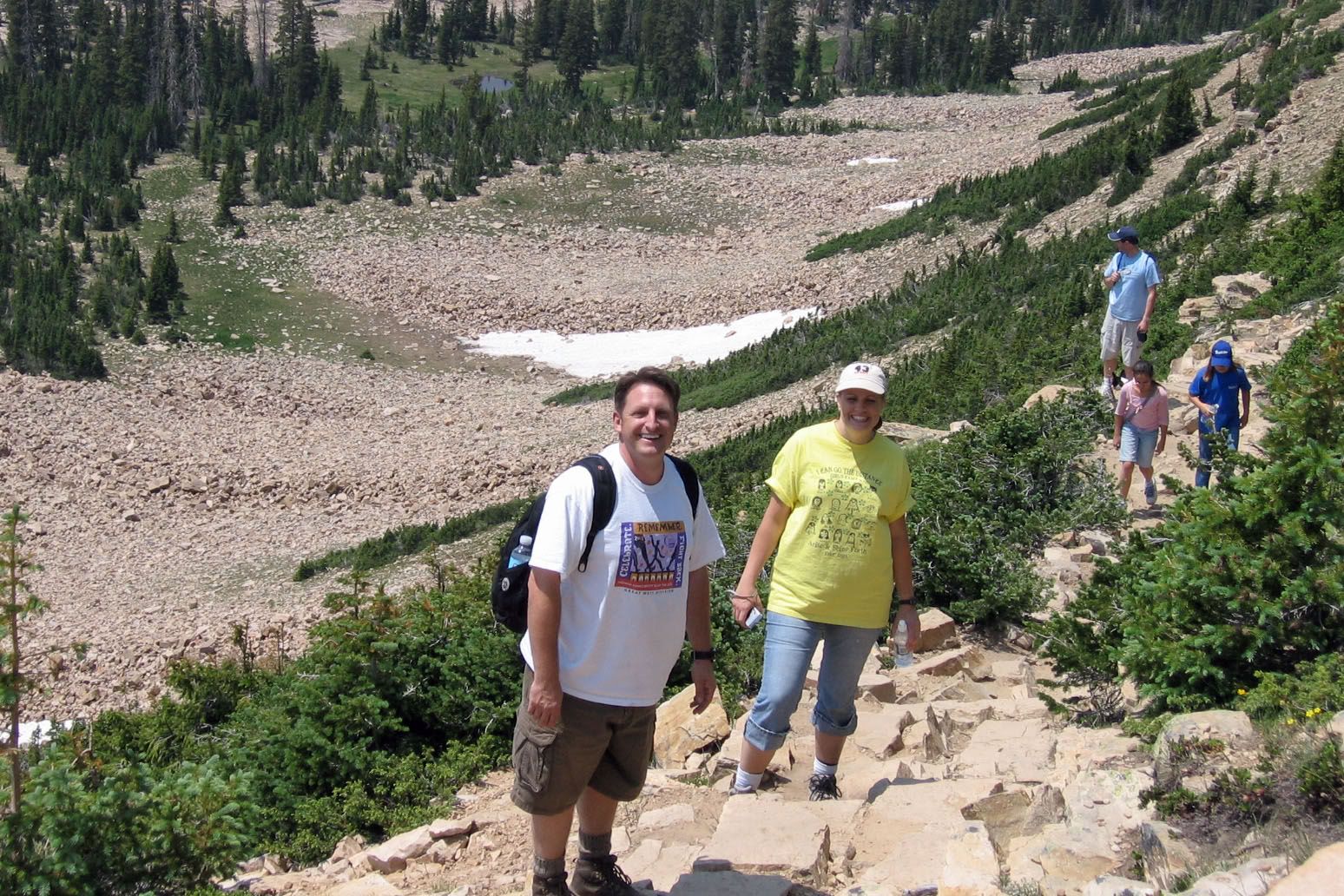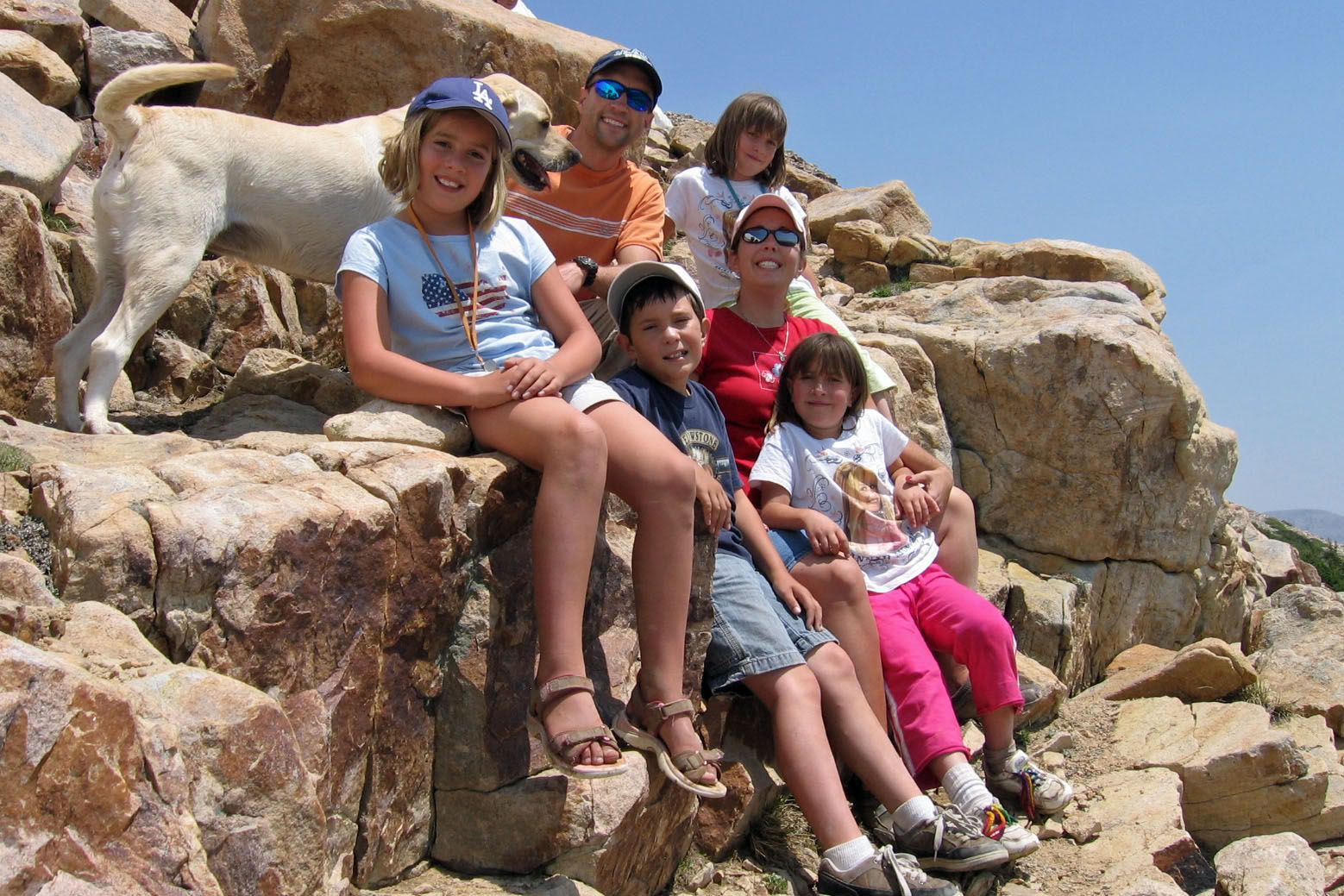 With such awesome views it was a great time to take some family photos and some individual shots of the kids and myself.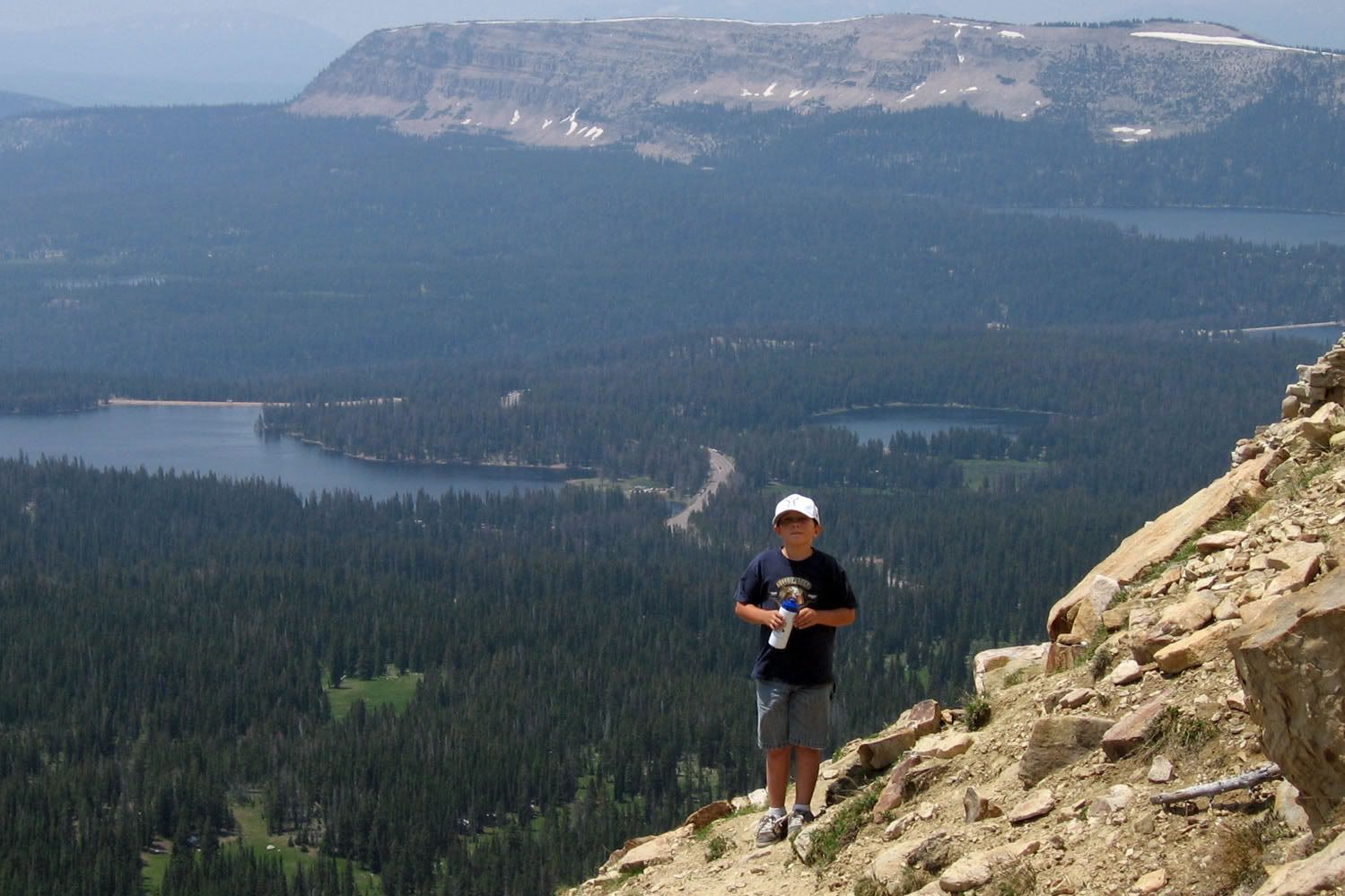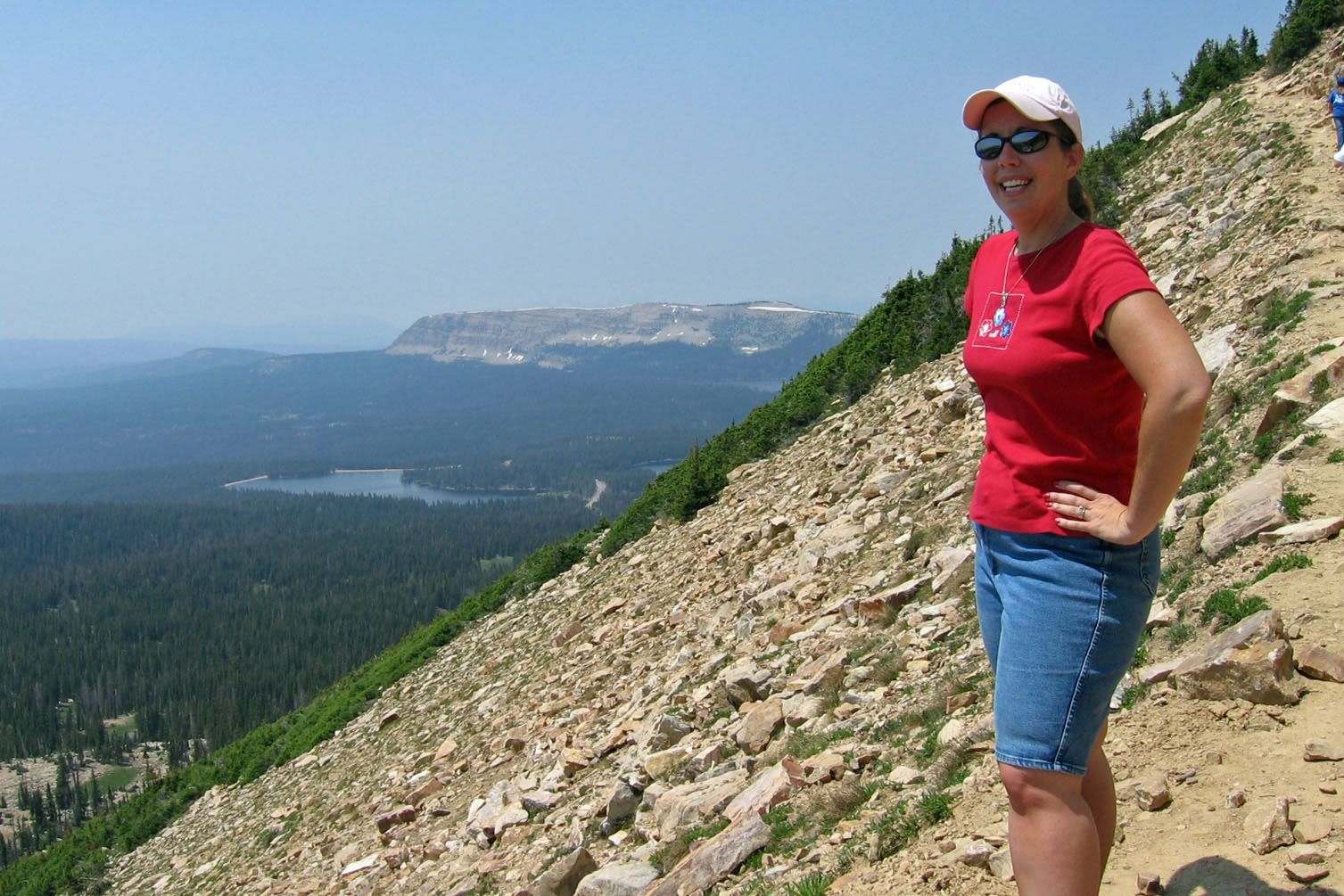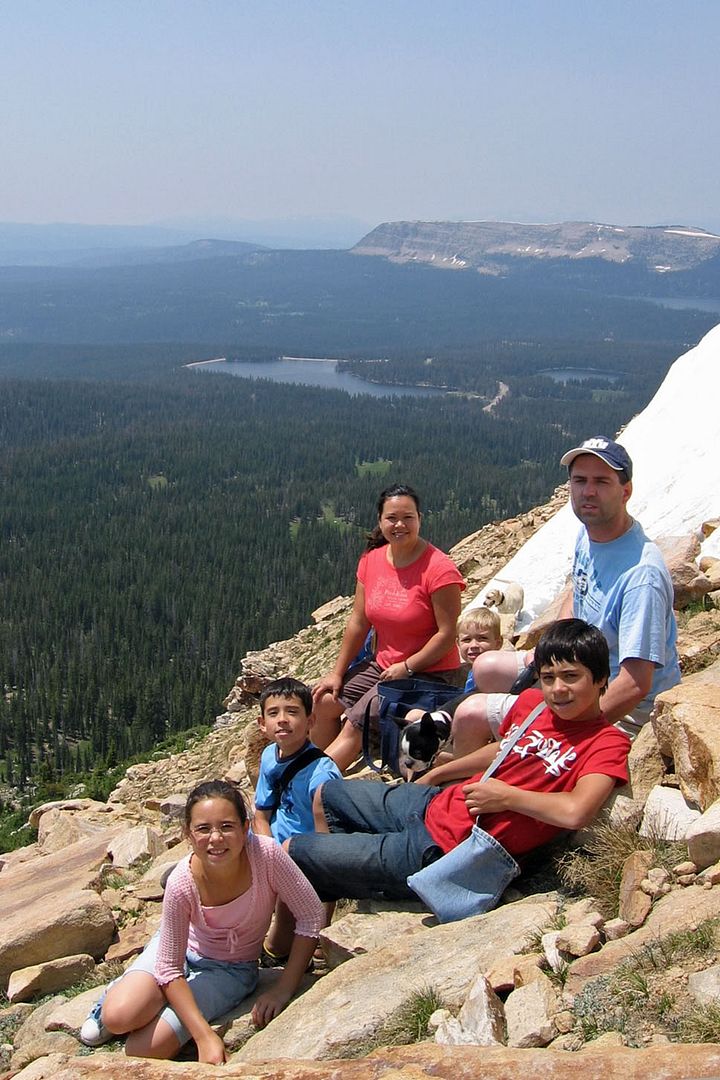 The kids got so hot from the hiking that they changed into their bathing suits and went down to the lake. As warm as the air felt...once you got into the water you realized that until a few weeks ago the water that filled the lake had been snow.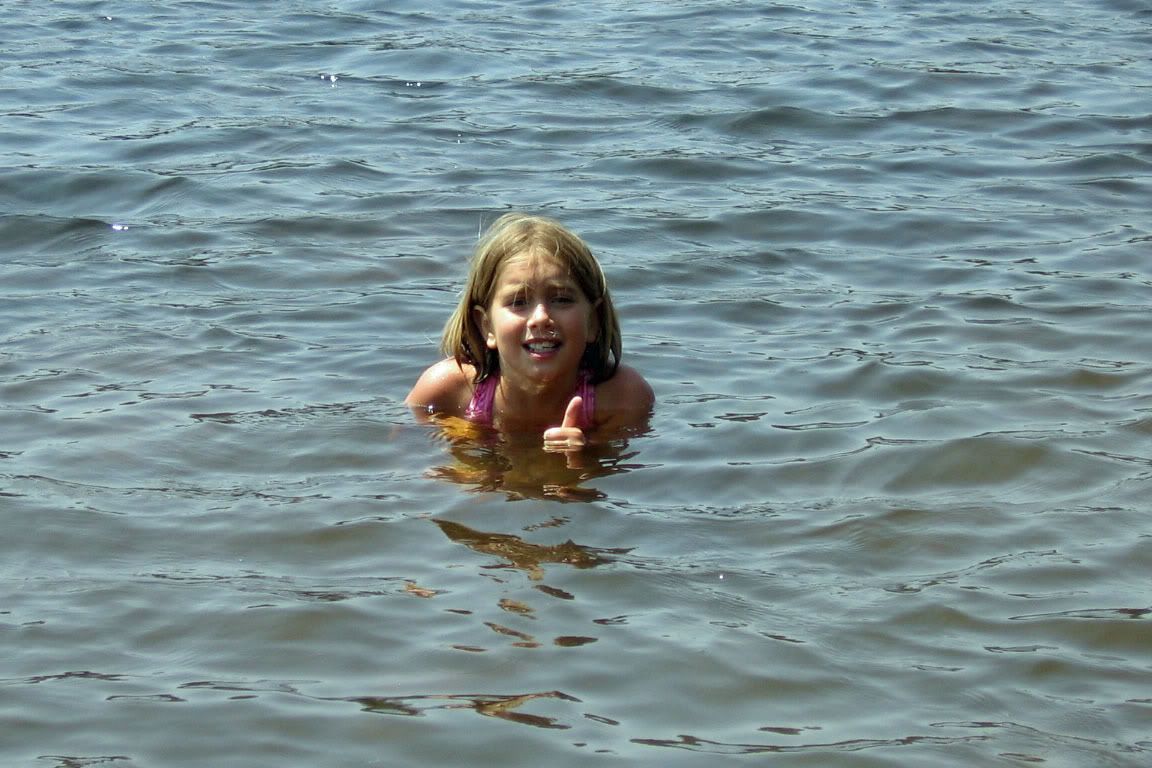 I brought down my camp chair and book and tried to read as the kids played in the water. But finally gave up on reading and took pictures of everyone enjoying themselves.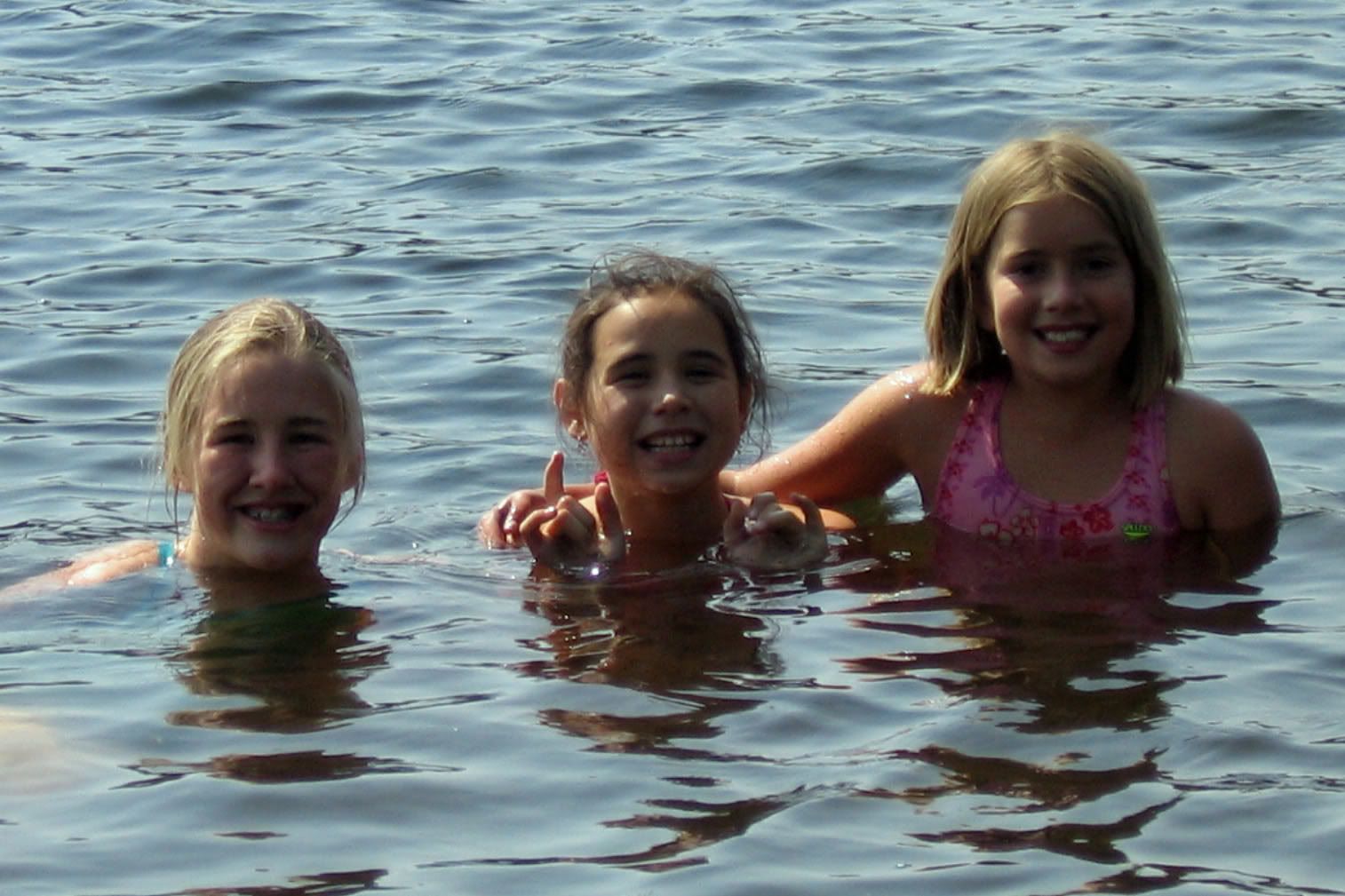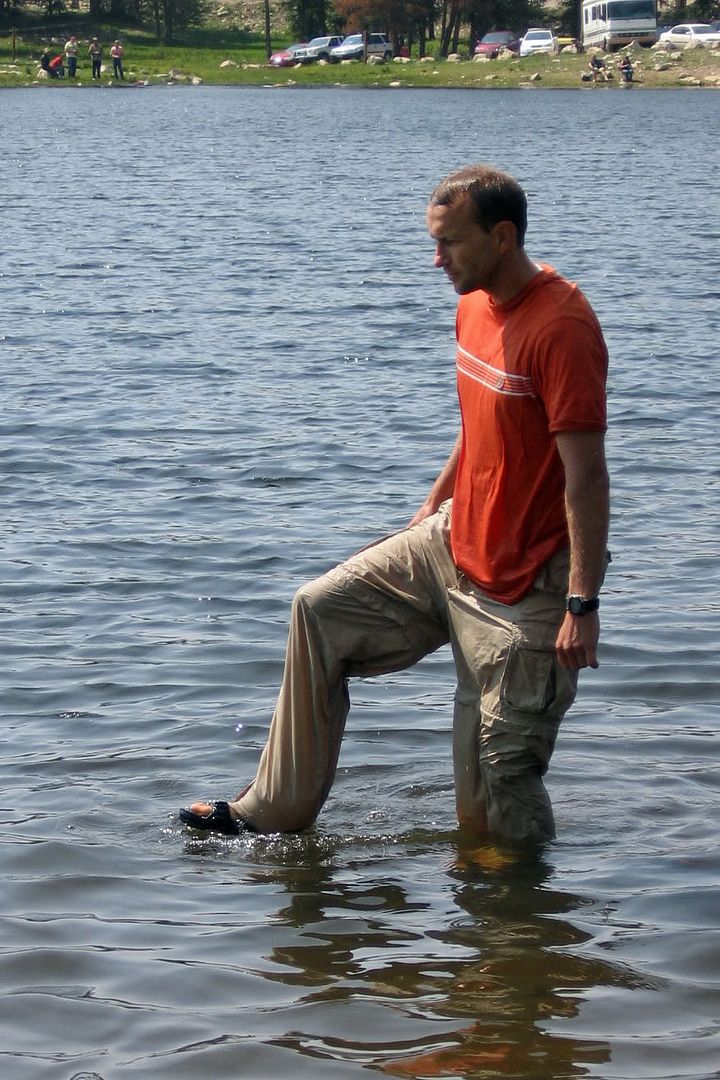 Some people took naps in the warm sun. Other played in the COLD water. And the children enjoyed paddling the canoe that Steve had brought and the raft that the Rhees provided.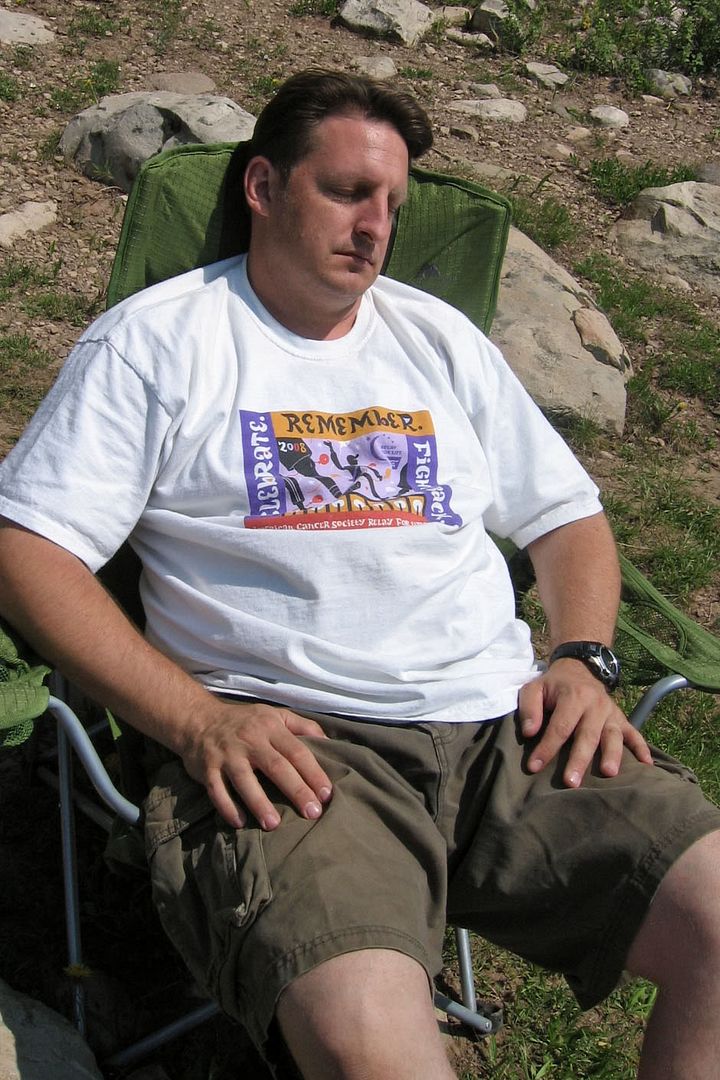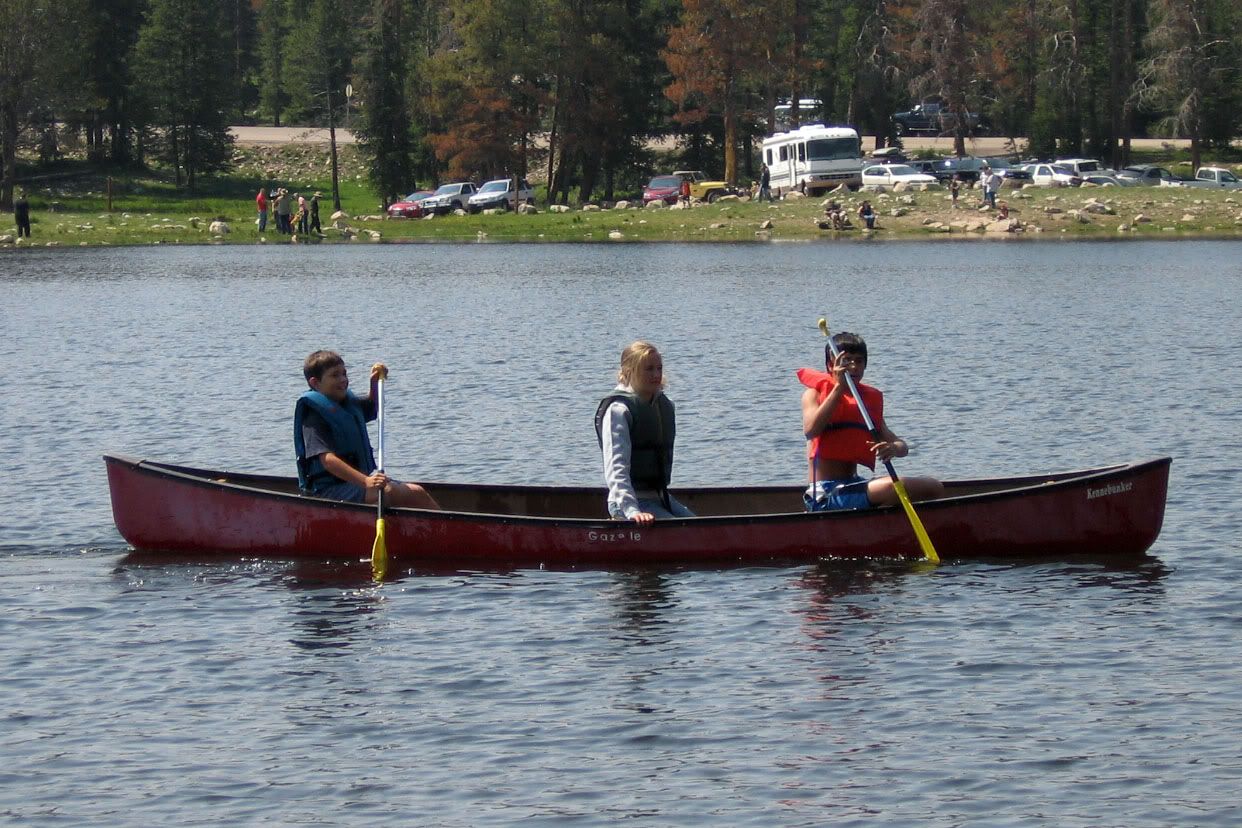 By far one of the more popular activities was fishing from the shore. There were not many fish caught, but it was fun for all to just cast the line out. I even took Steve rod and gave a try at fishing.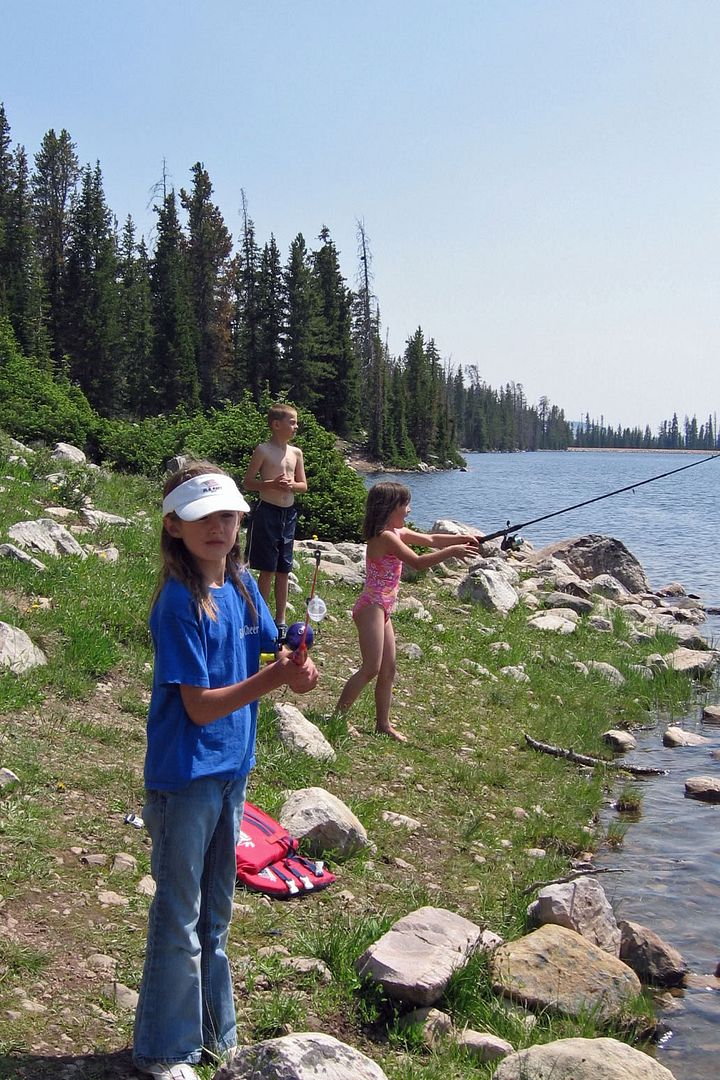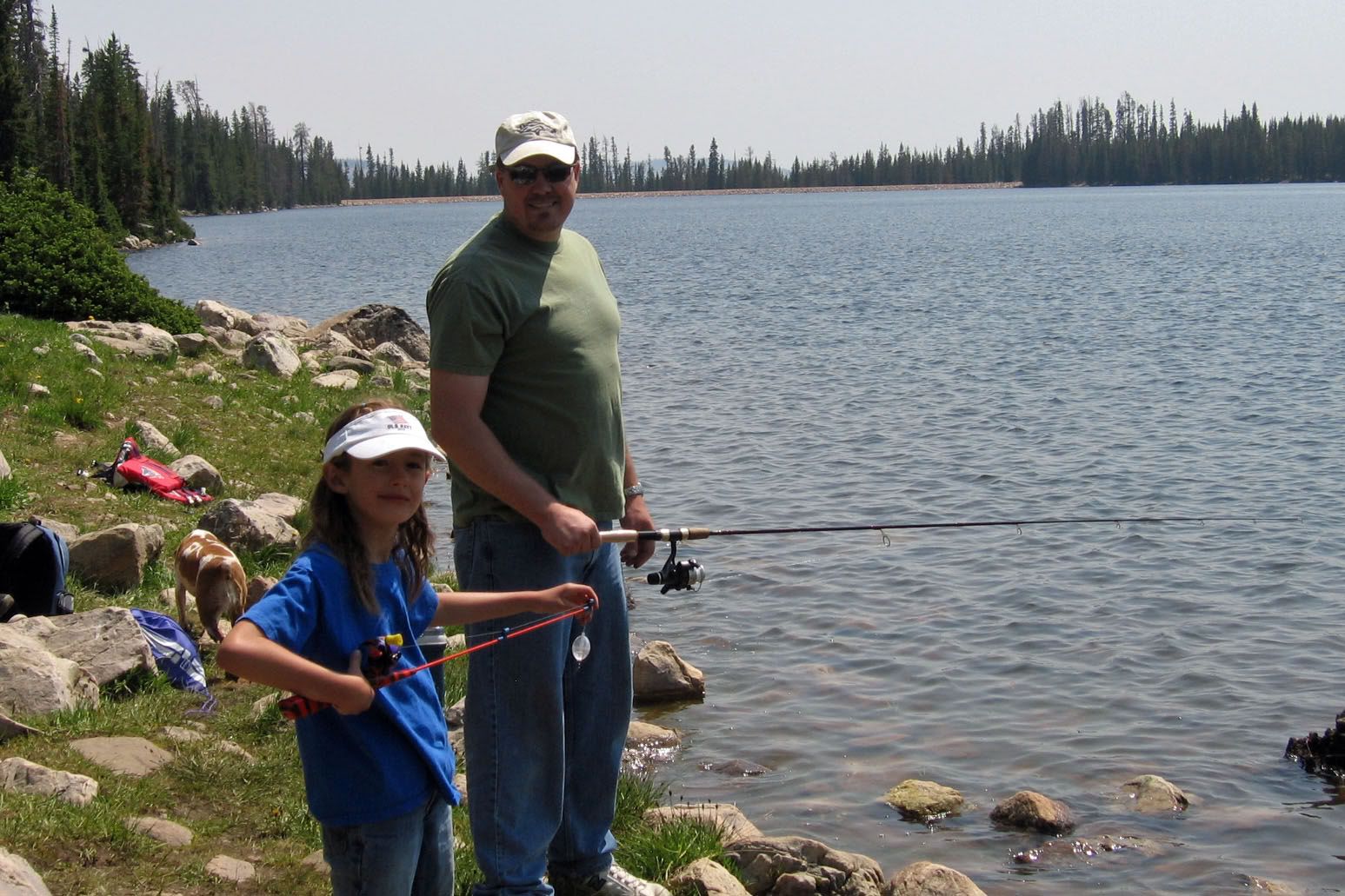 We began to get ready for dinner. The menu consisted of hamburgers, hot dogs, fruit salad, potato salad, and pasta salad. There is a little bit of chaos as the food prep gets started, but it is so much fun to be together with friends and enjoying each others company.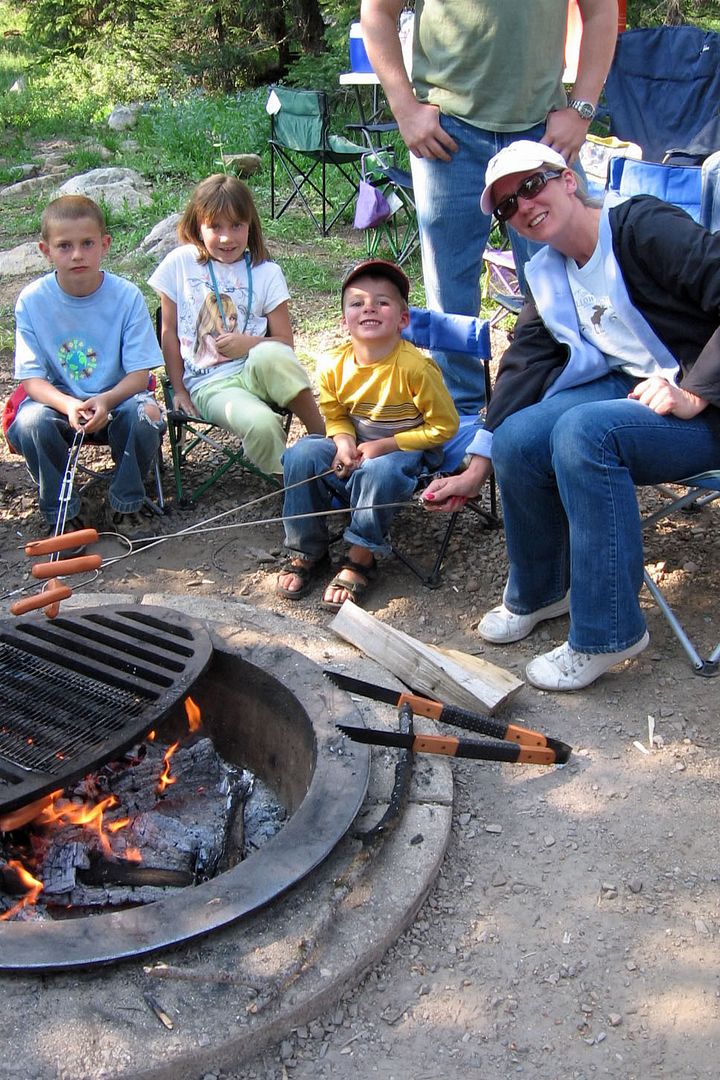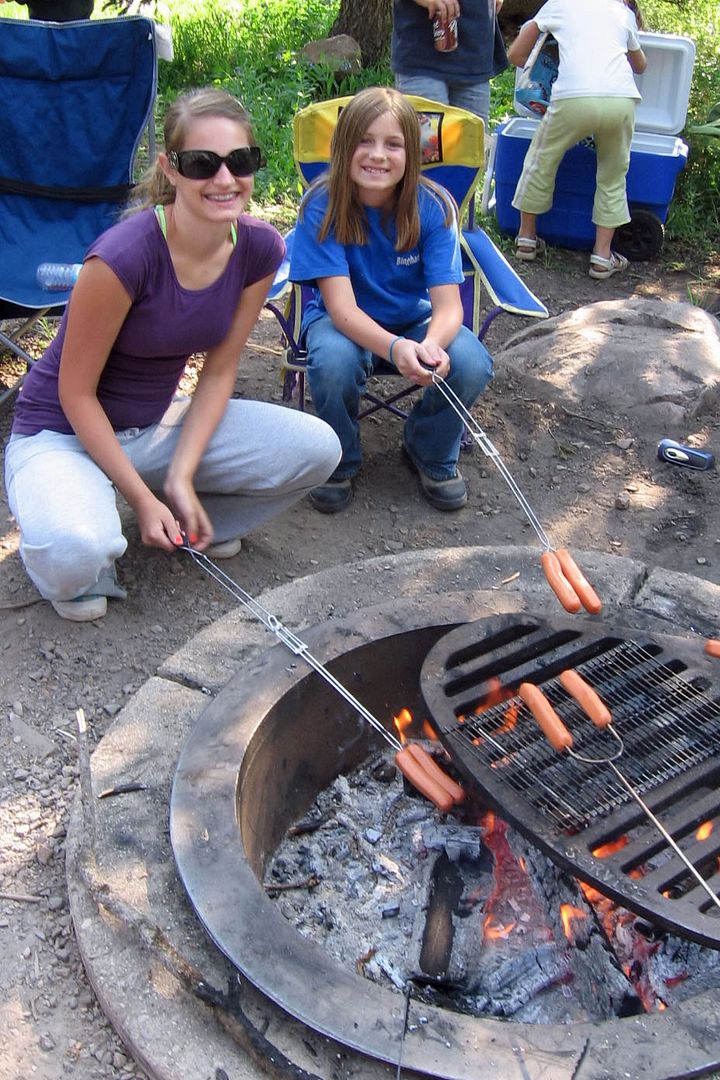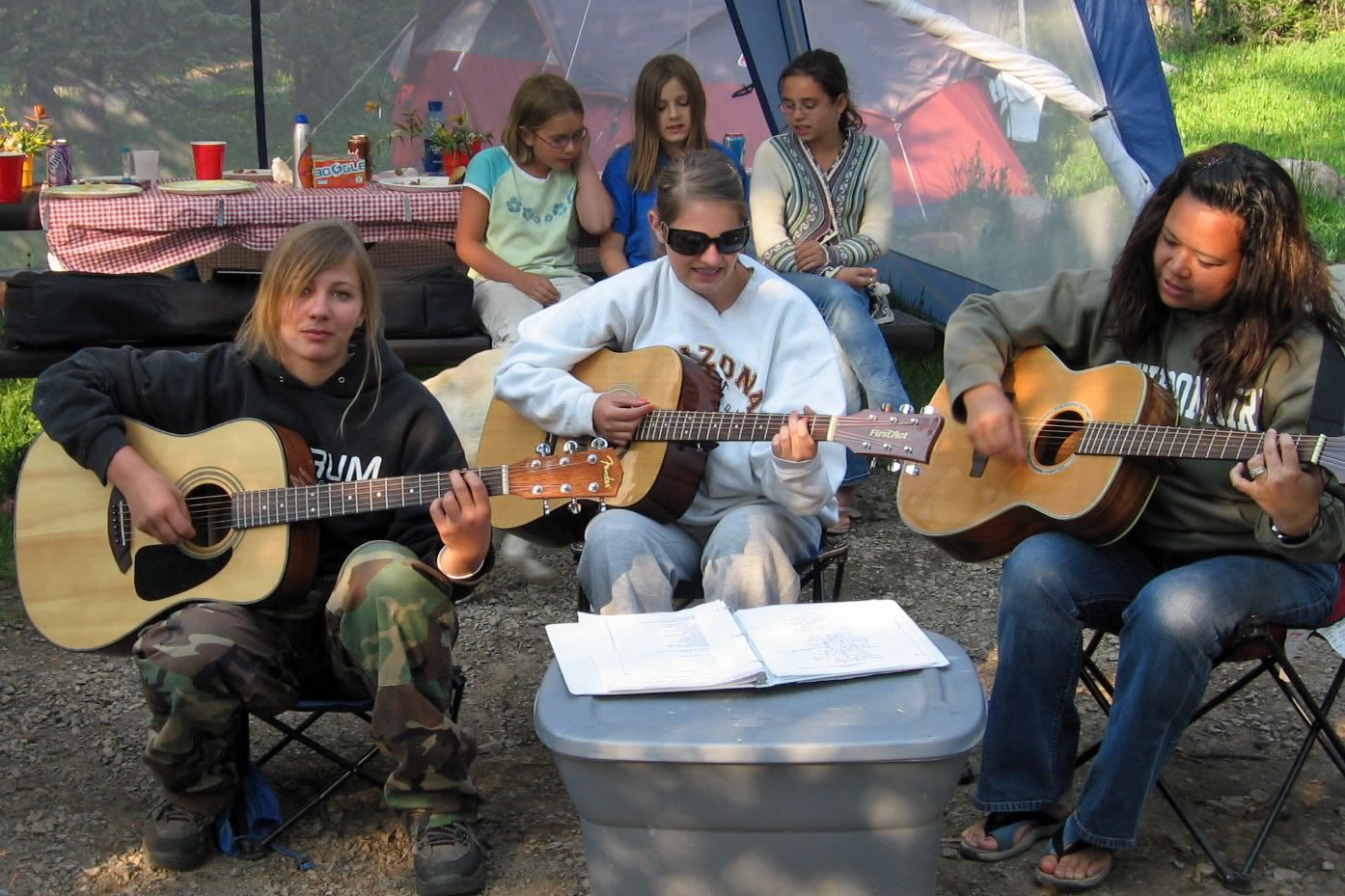 Once dinner was all cooked up Sandra, Brecken and Kaitlyn brought out their guitars and led us through a sing-a-long. We sang "Hey Jude", "Country Roads", "Edelweiss", "I Am A Child of God" and many others. My favorite part was watching Katie and Becky singing "Grandma's Feather Bed" which they had learned this year in school.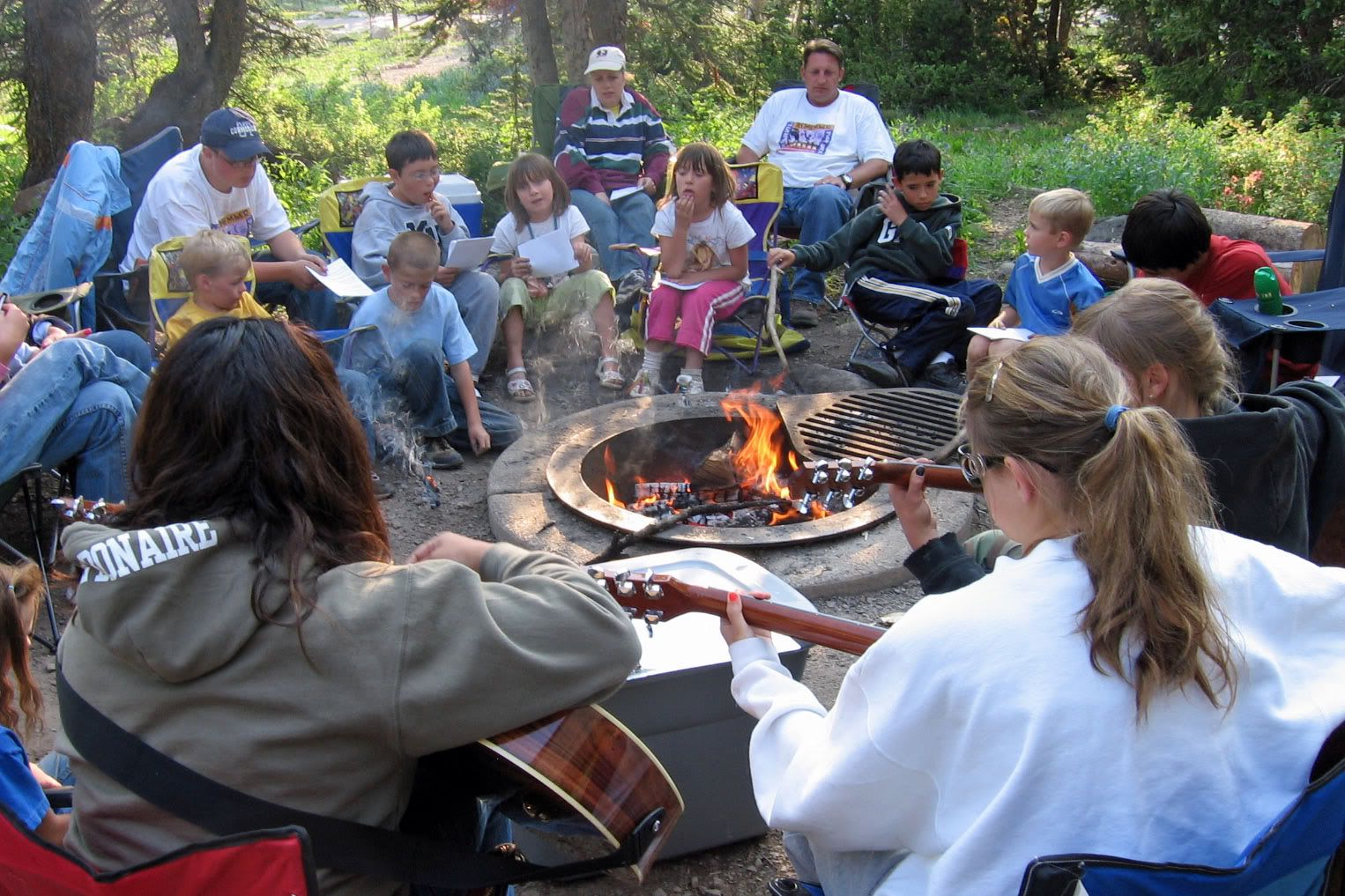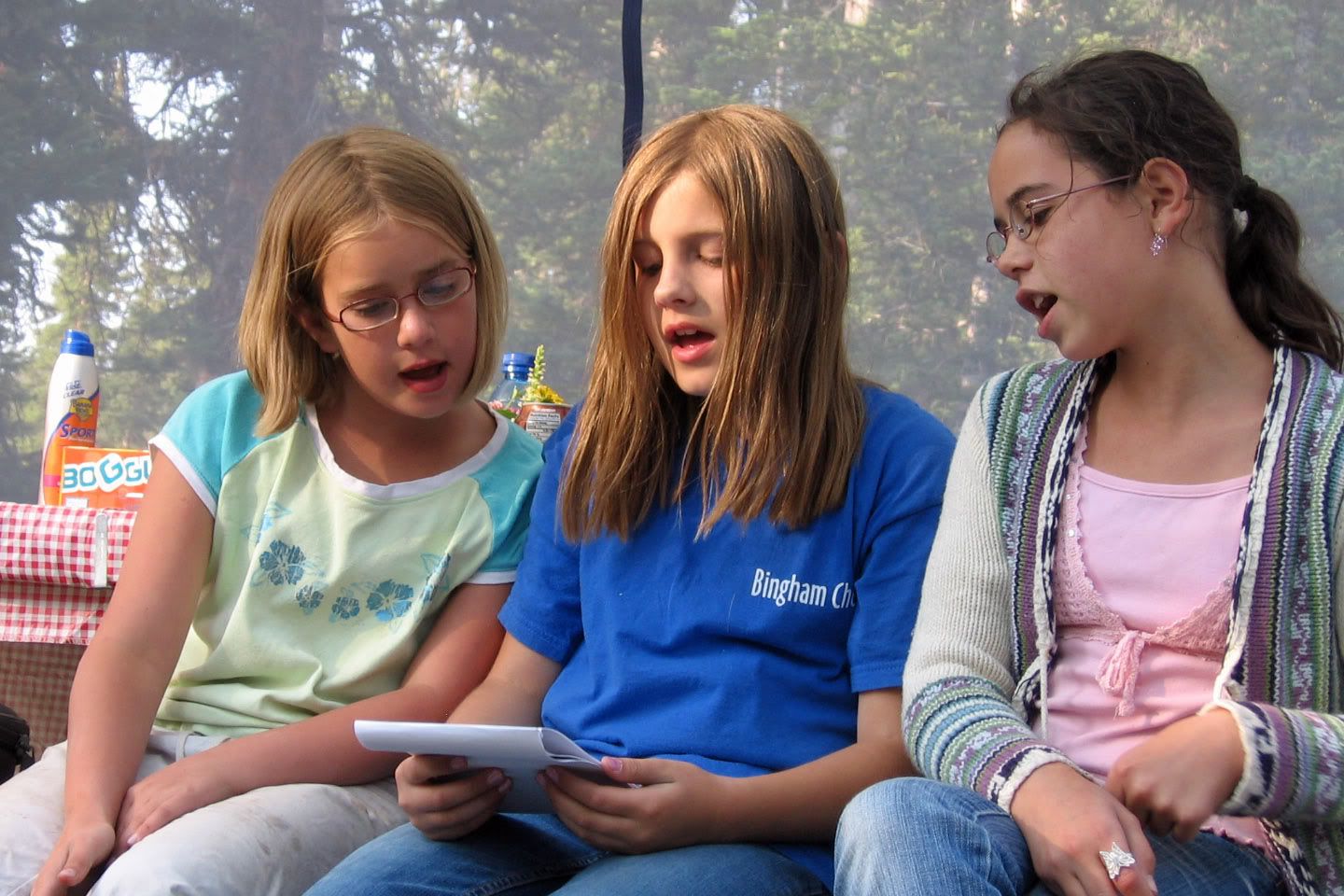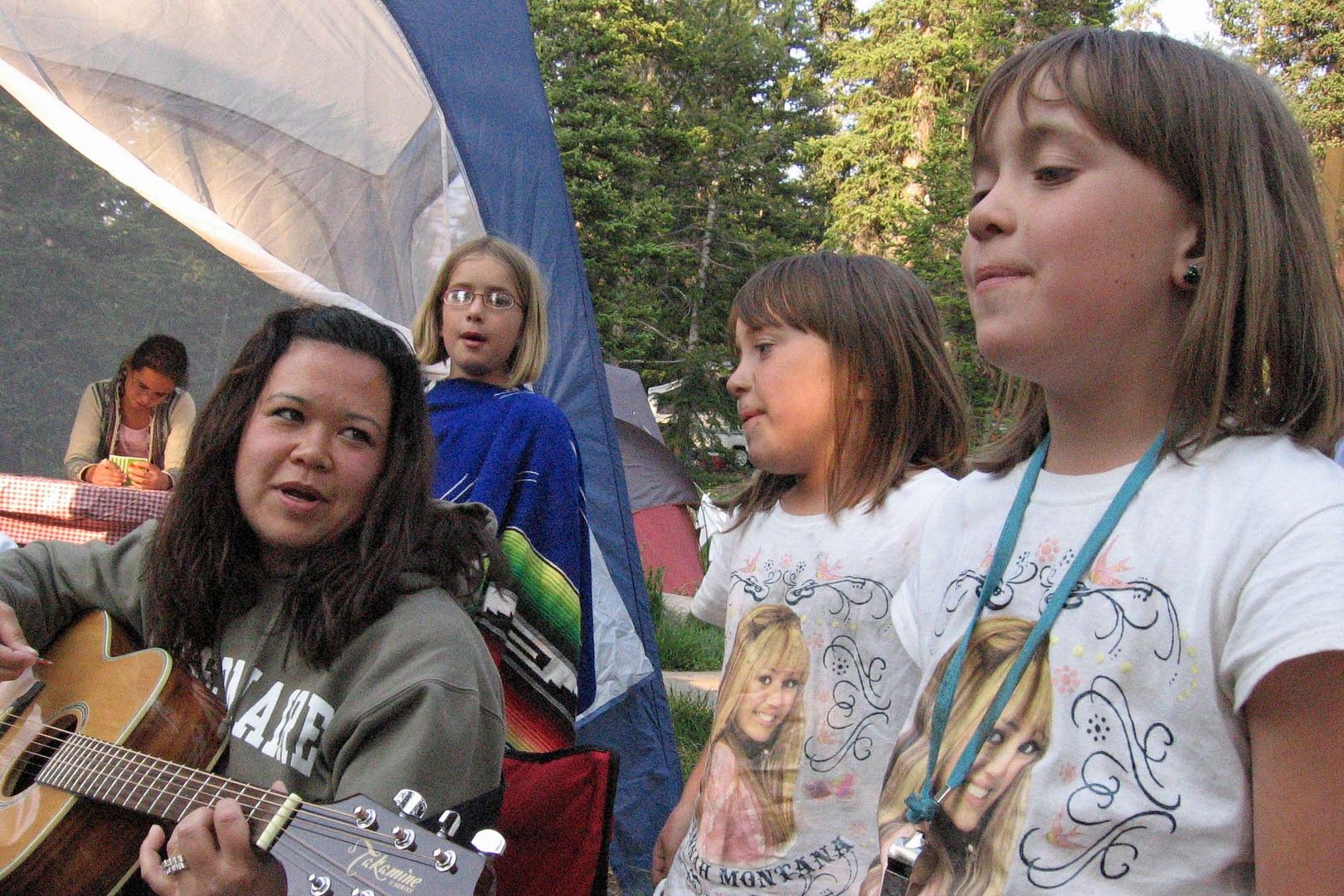 What would camping be without smores?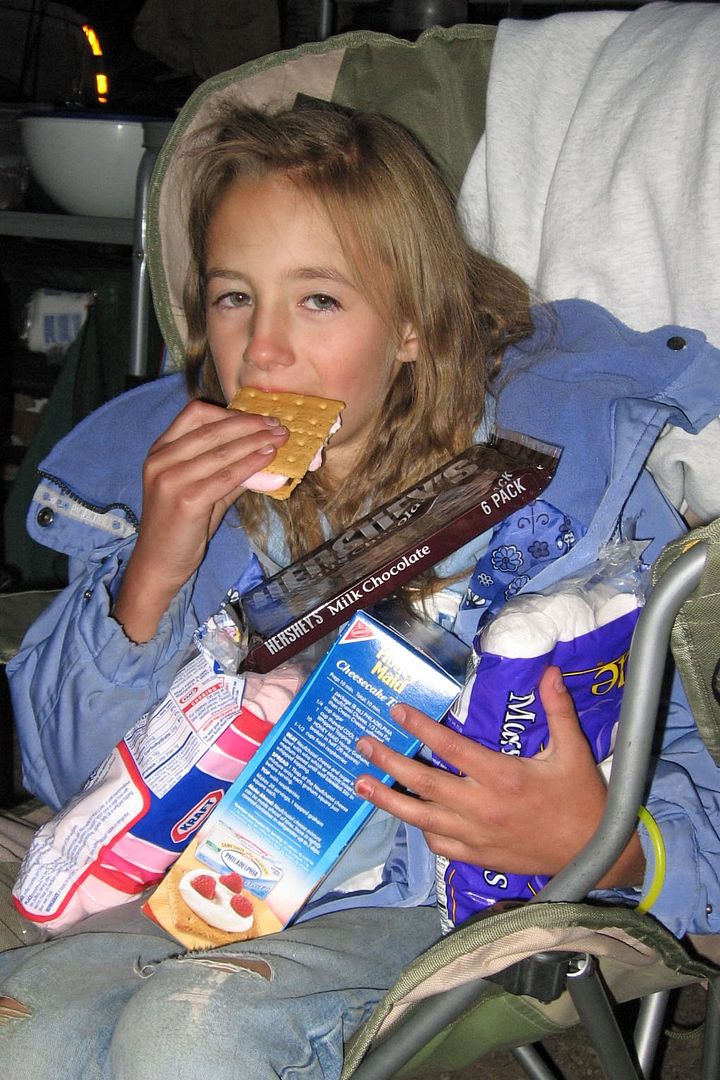 I have to admit I roasted a few marshmallows myself, but left out the chocolate and graham crackers. In my opinion the gathering around the camp fire and roasting marshmallows completes the whole camping experience.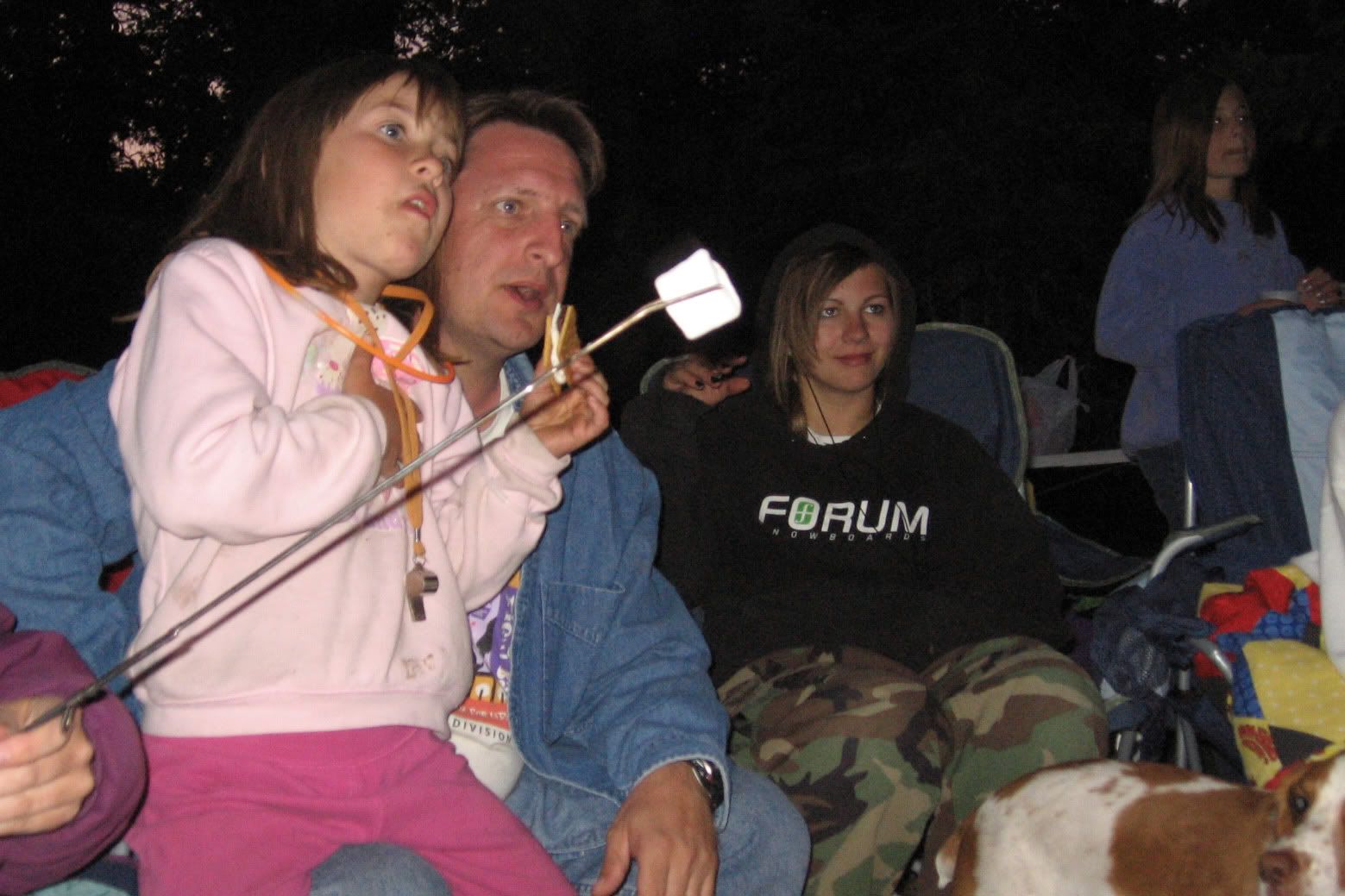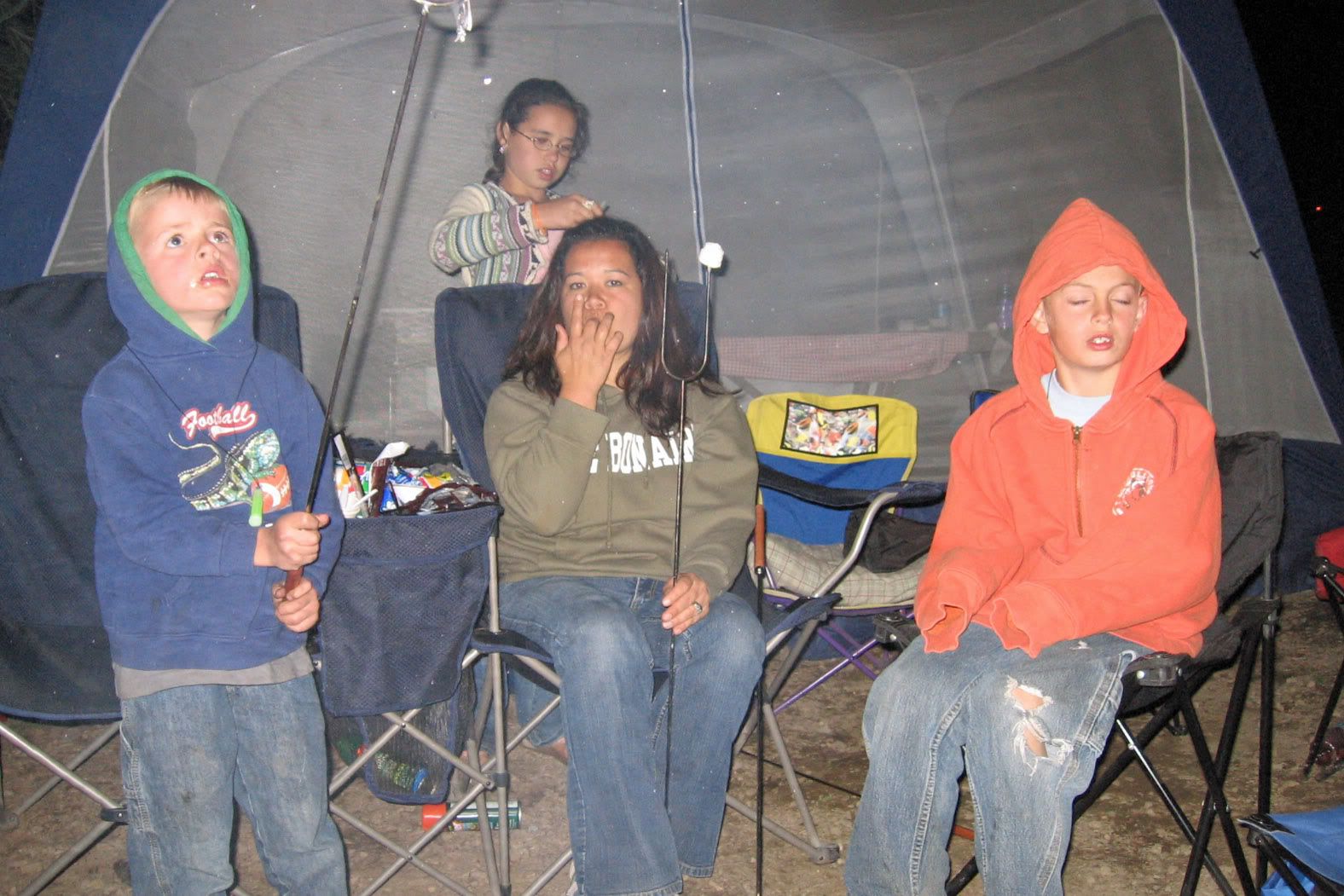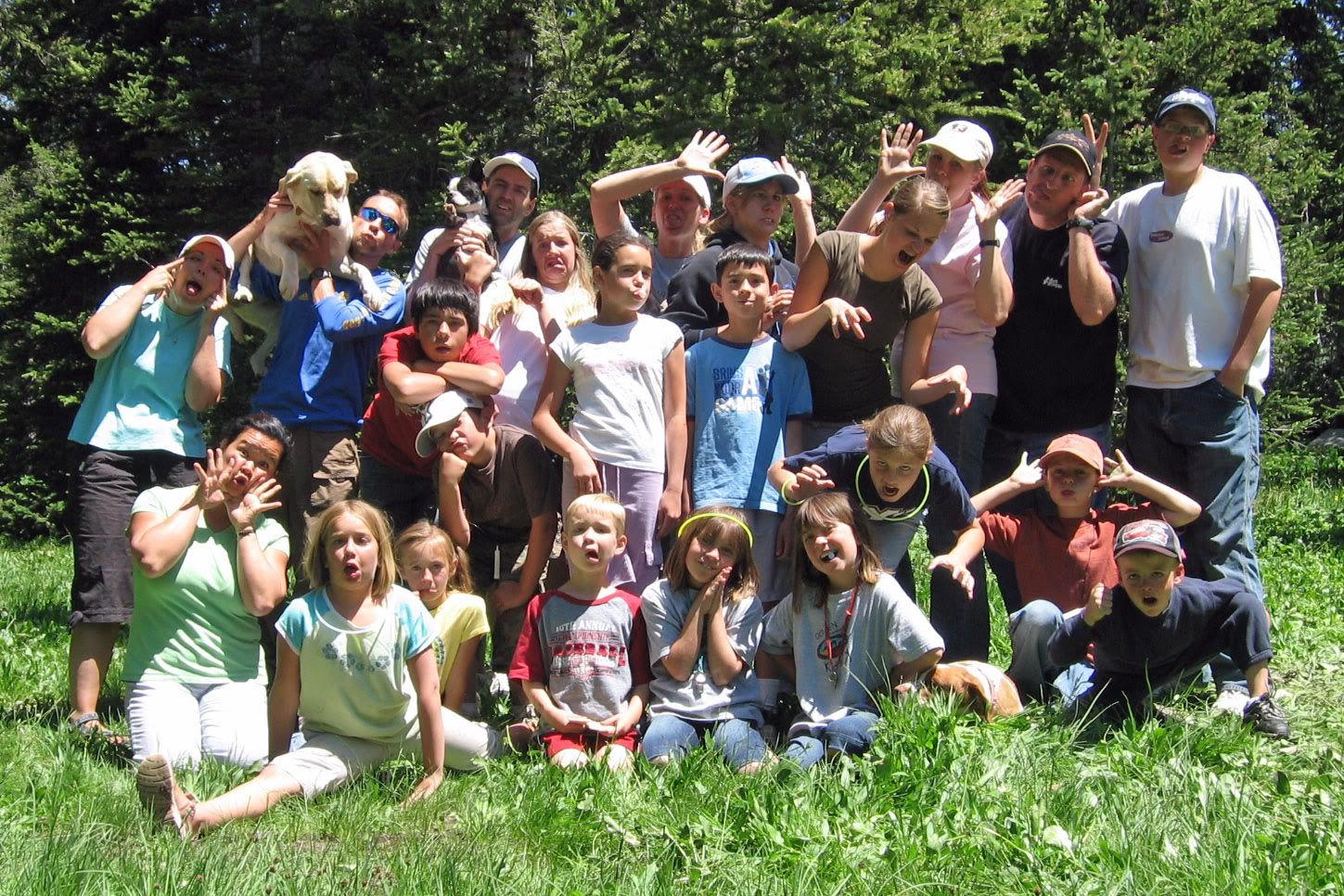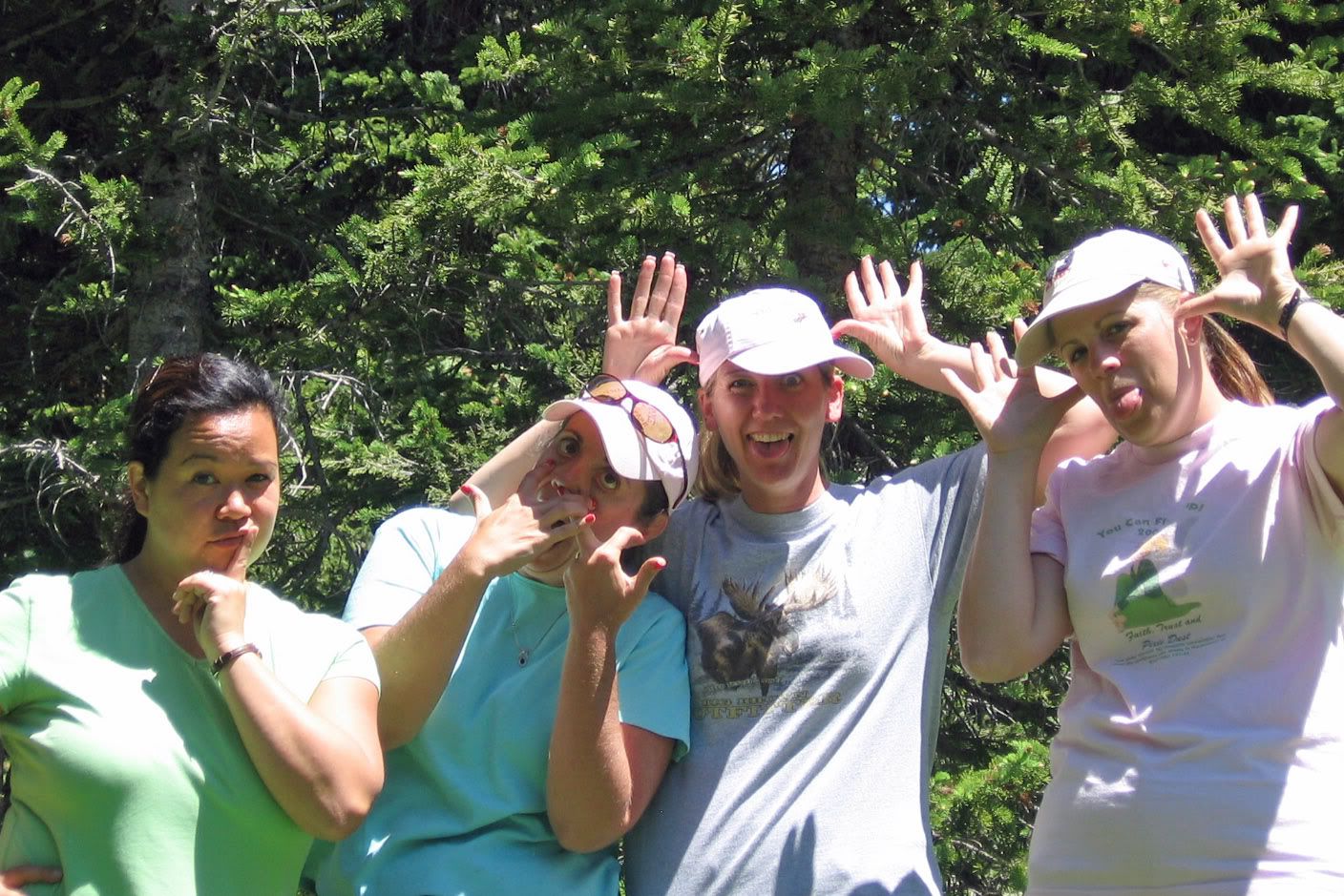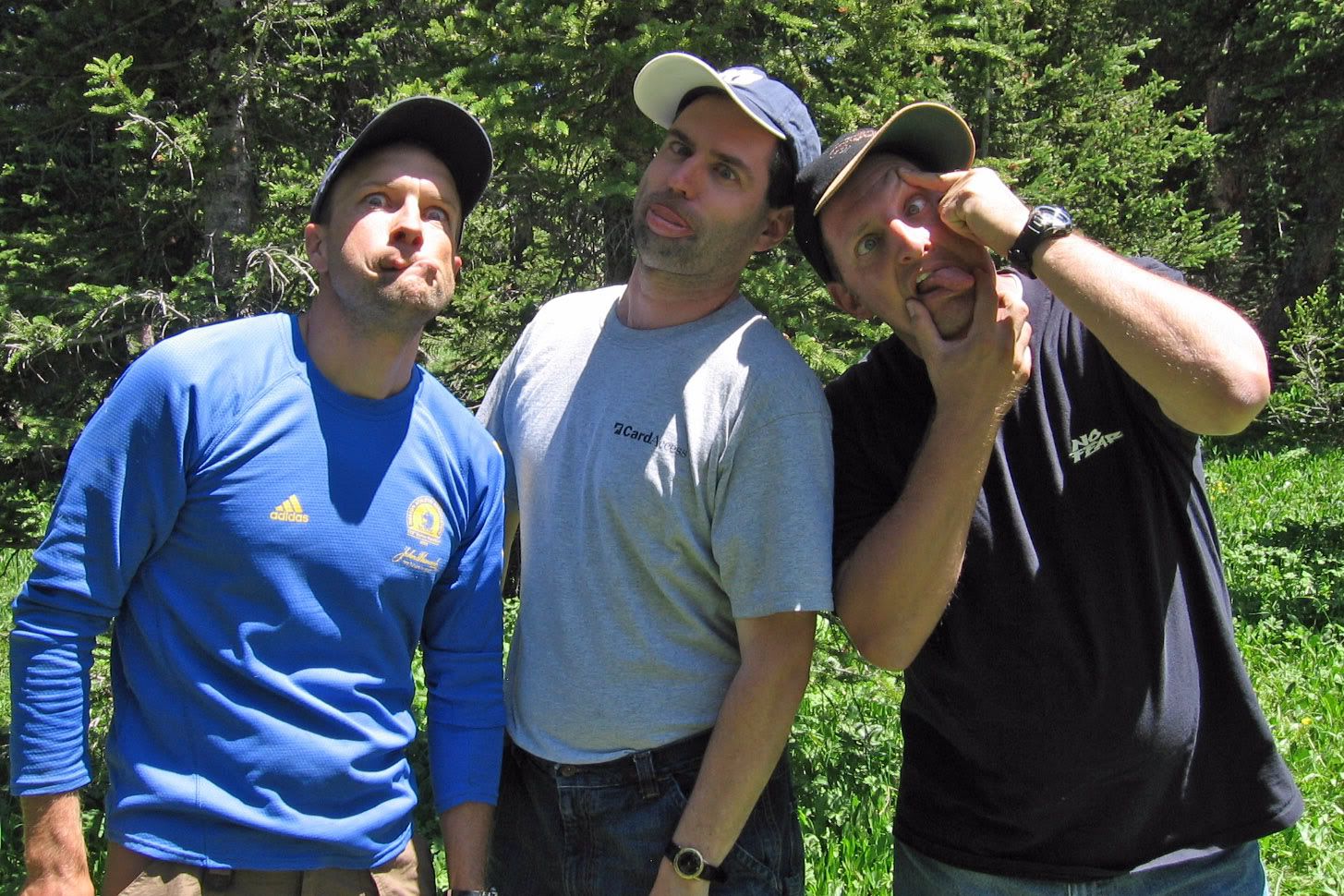 Before we finished packing up our camps the last day, Sandra let the kids use her water guns. One last fun activity before come home to reality