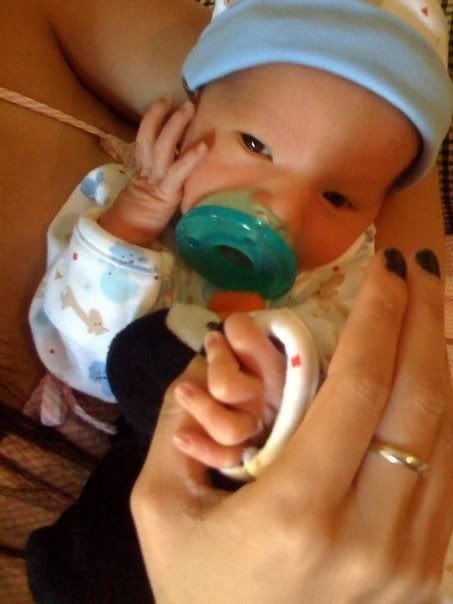 We have been pretty busy
around
here, but thought I should take a little time and fill you in on some of the fun things going on in the Weber's house and our extended family.
My brother, Vito, and his wife, Mabel, had their second child a few weeks ago. A cute little boy that we call Lil' Louie. He was named after my Dad and my brother. They make a cute little family and I am so excited to have the chance to see the little guy and take in all the baby scents and touches.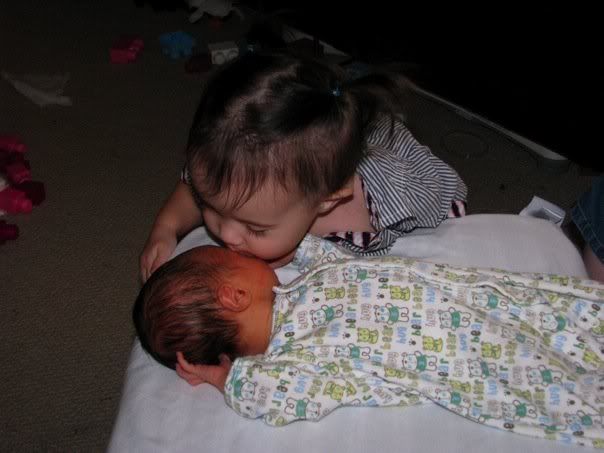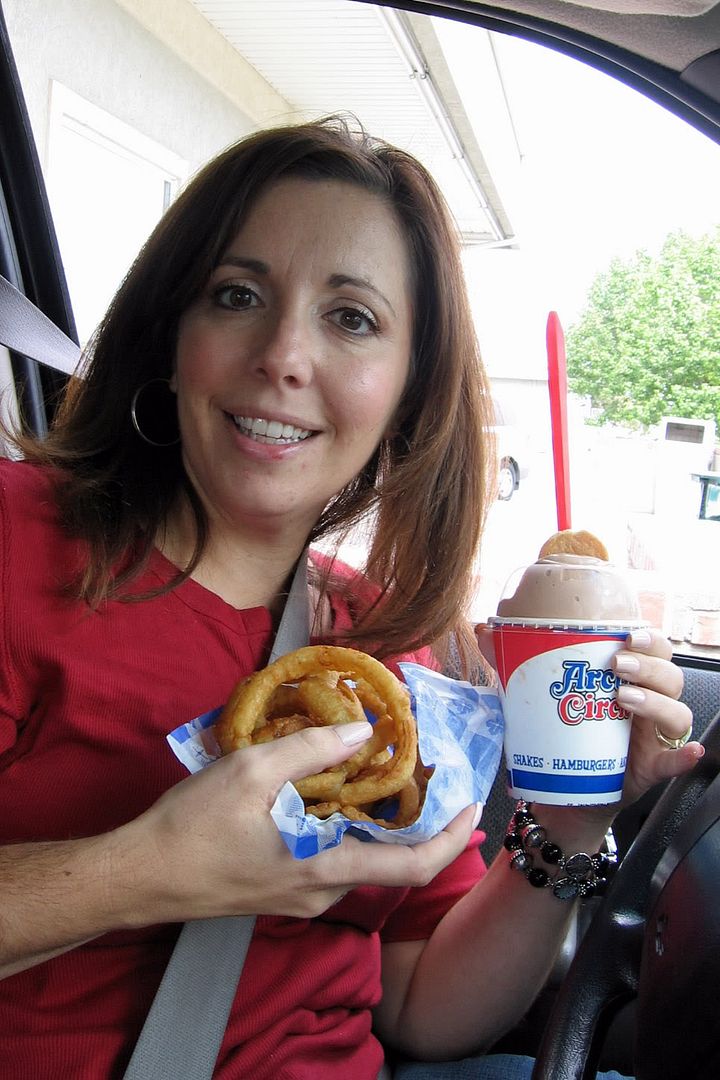 October 3rd was our "CHOCOLATE SHAKES & ONION RINGS" day. The story goes that on October 3, 1993, Steve and I went for a drive to a diner in San Diego named
Kooky's
. And there I ordered onion rings and chocolate shakes to take home for dinner. We then sat in my little Toyota
Paseo
and talked about "us". And at the end of the conversation, he was going back into the dance club we had been in earlier in the evening, and before leaving he said, "Should I tell her (
another girl he was casually dating
) that I have a girlfriend?" And I said, "Yes, you should tell her you have a girlfriend". And that is how "we" started. And we have celebrated that buy getting shakes and onion rings. The kids love this celebration and now know the story. And neat little tradition that we started.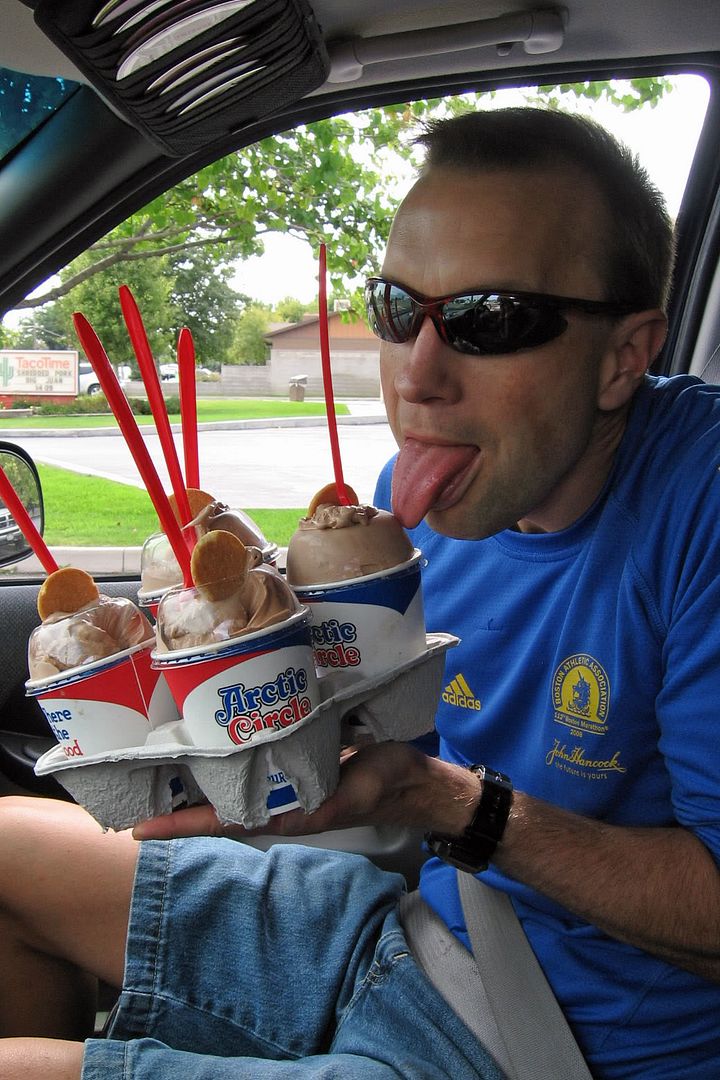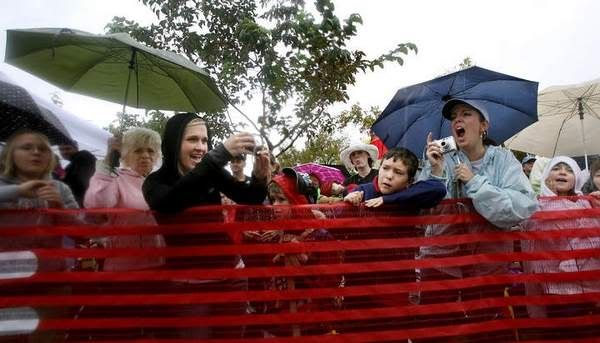 That same day we drove down to St. George anxious to watch Steve run his 2
nd
St. George Marathon. Saturday morning started off quite wet. The kids and I left the hotel and got to the
finish line
early to await Steve's arrival. The whole time we waited it rained. I was not sure when Steve would cross the finish line. He had never run in the rain. But there he was at 3:06:59 crossing that finish line. I was so surprised that I got caught up with screaming,
"I LOVE YOU STEVE"
and
"YOU ROCK"
and forgot to focus the camera on him. He was so glad to have me and the kids there cheering him on, but did say that someone else should be in charge of the camera when he is racing. I got so excited last year to see him running in that I forgot to take pictures. I was so proud of what an excellent job he did.