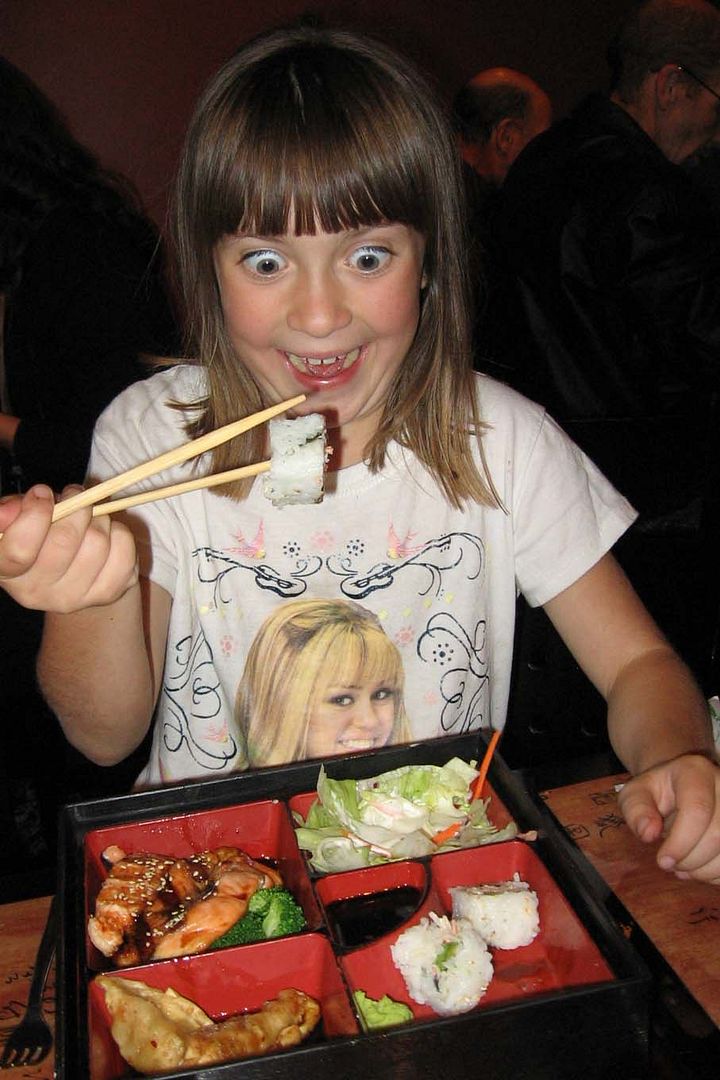 Mom and Pop have
come
up for a visit. Well, it is a little more than a visit. My babies are turning 9 years old on Tuesday. That is
stinkin
' CRAZY!! While we are celebrating this wonderful event on Tuesday, Mom and Pop offered to take us out to dinner on Monday. And one of Katie and Becky's favorite lace has been the Fortune Cookie restaurant.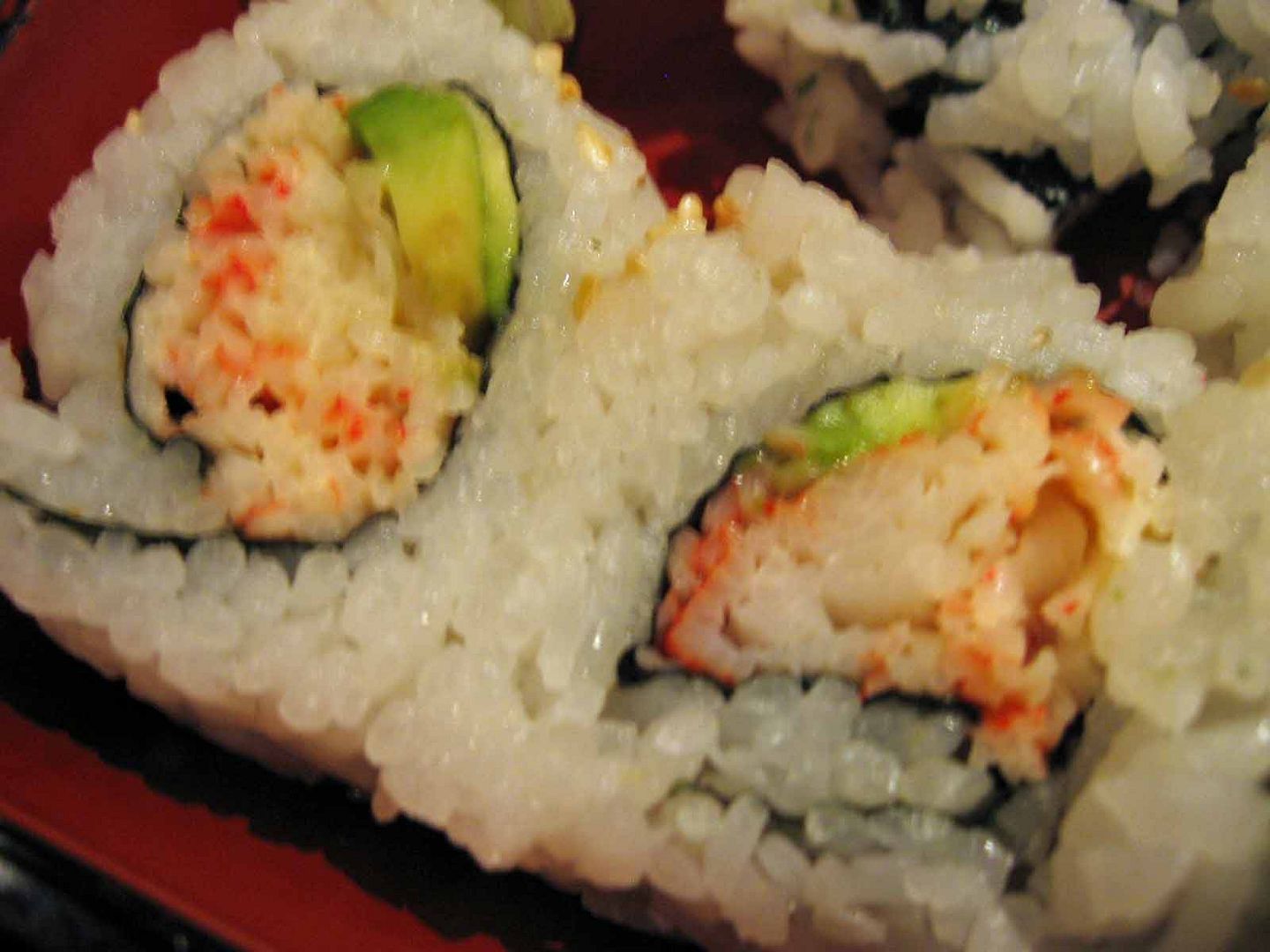 It is a mix of Chinese food and a full Sushi bar. My little girls are quite adventurous when it comes to food. About 6 months ago we went to the Fortune Cookie and while there Grandma ordered some Salmon and Tuna Sushi. The girls all tried and loved it so much that
Grandma had
hardly any for herself. So she order a few rolls for herself again last night and had a repeat. Katie especially seems to love the stuff.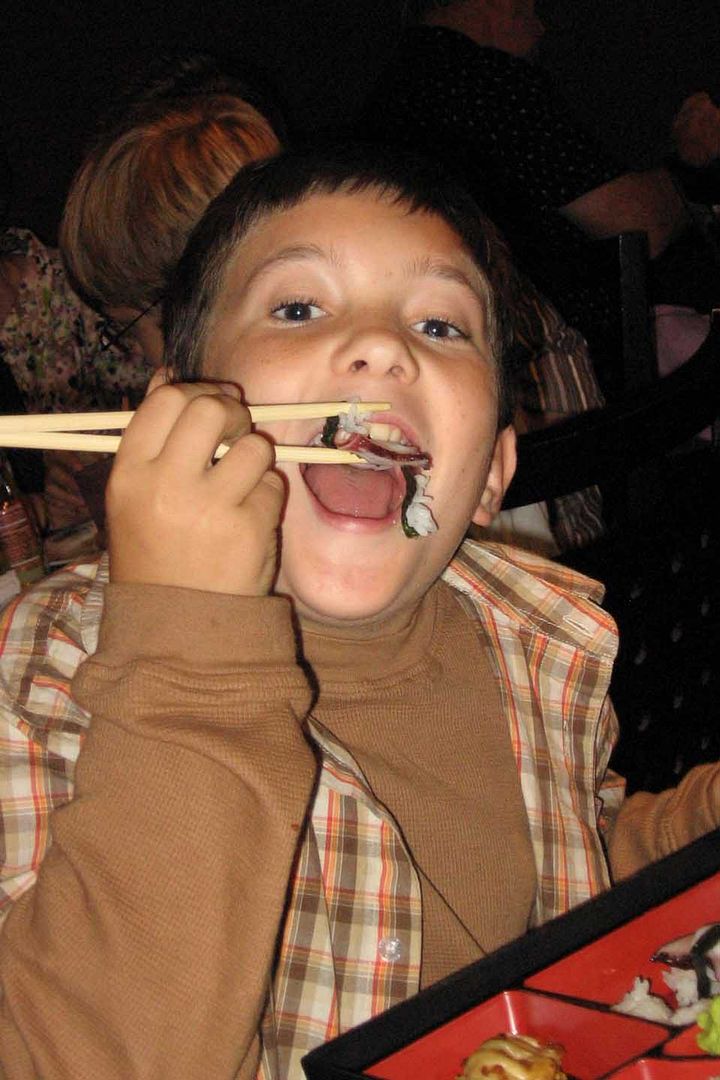 All the kids order Japanese
Bento
Boxes. The girls chose boxes that came with salmon
teriyaki
and 6 California Rolls. Zack was the most adventurous. He also ordered a Japanese
Bento
box, but rather than getting the
Teriyaki
, he ordered octopus sushi. The waiter was quite surprised and confirmed a couple of times if Zack was sure that was what he wanted.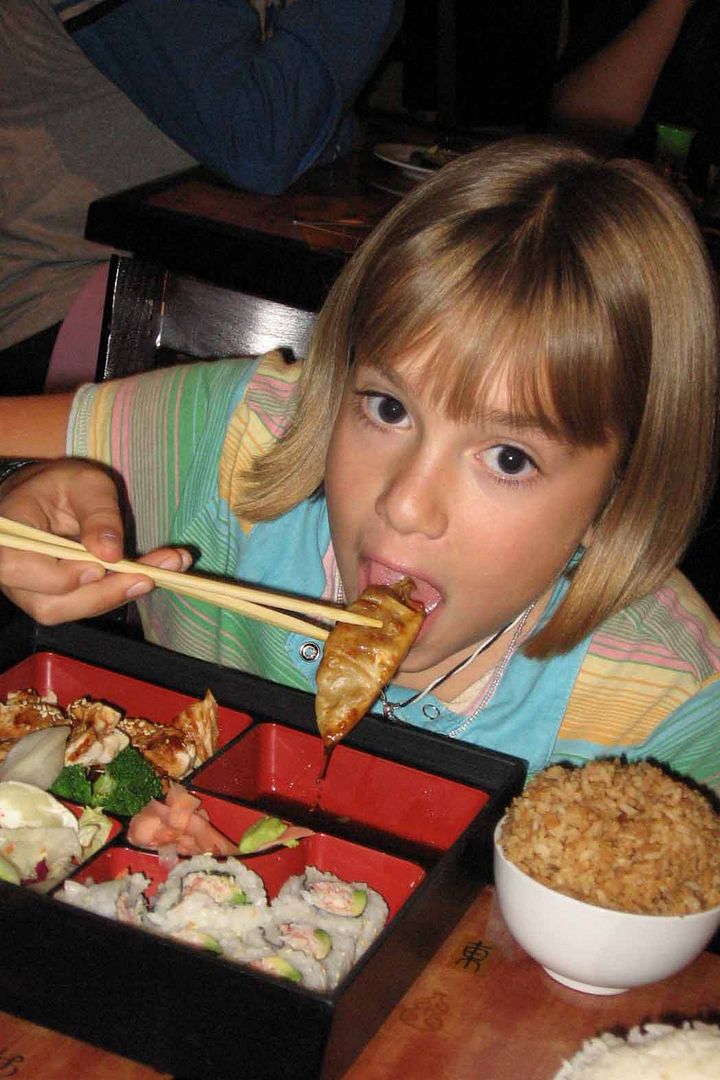 When the food arrived, we all watched to see how Zack would handle the octopus. He did eat 1 1/2 of the,. He said it was a bit chewy and hard to get down. But I sure was proud of him for trying something new. I am not sure I would ever have the
courage
to
order
octopus.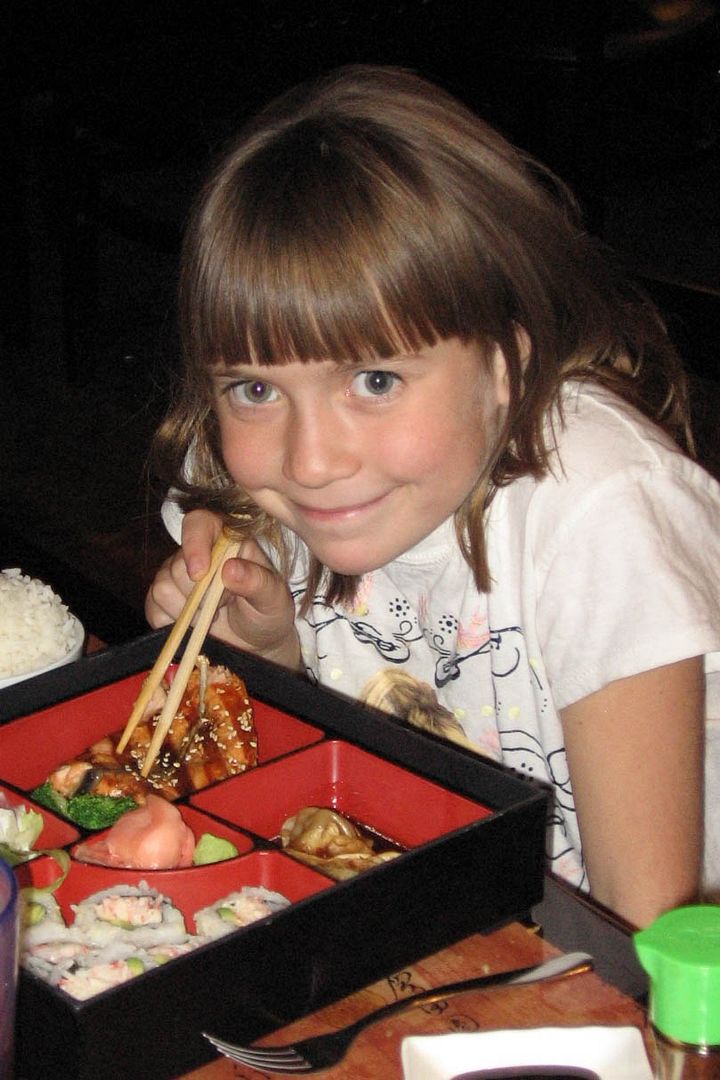 Everyone enjoyed their meal and we ended with the traditional fortune cookie. I am so grateful to have Mom and Pop around and their willingness to expose my children to new experiences.