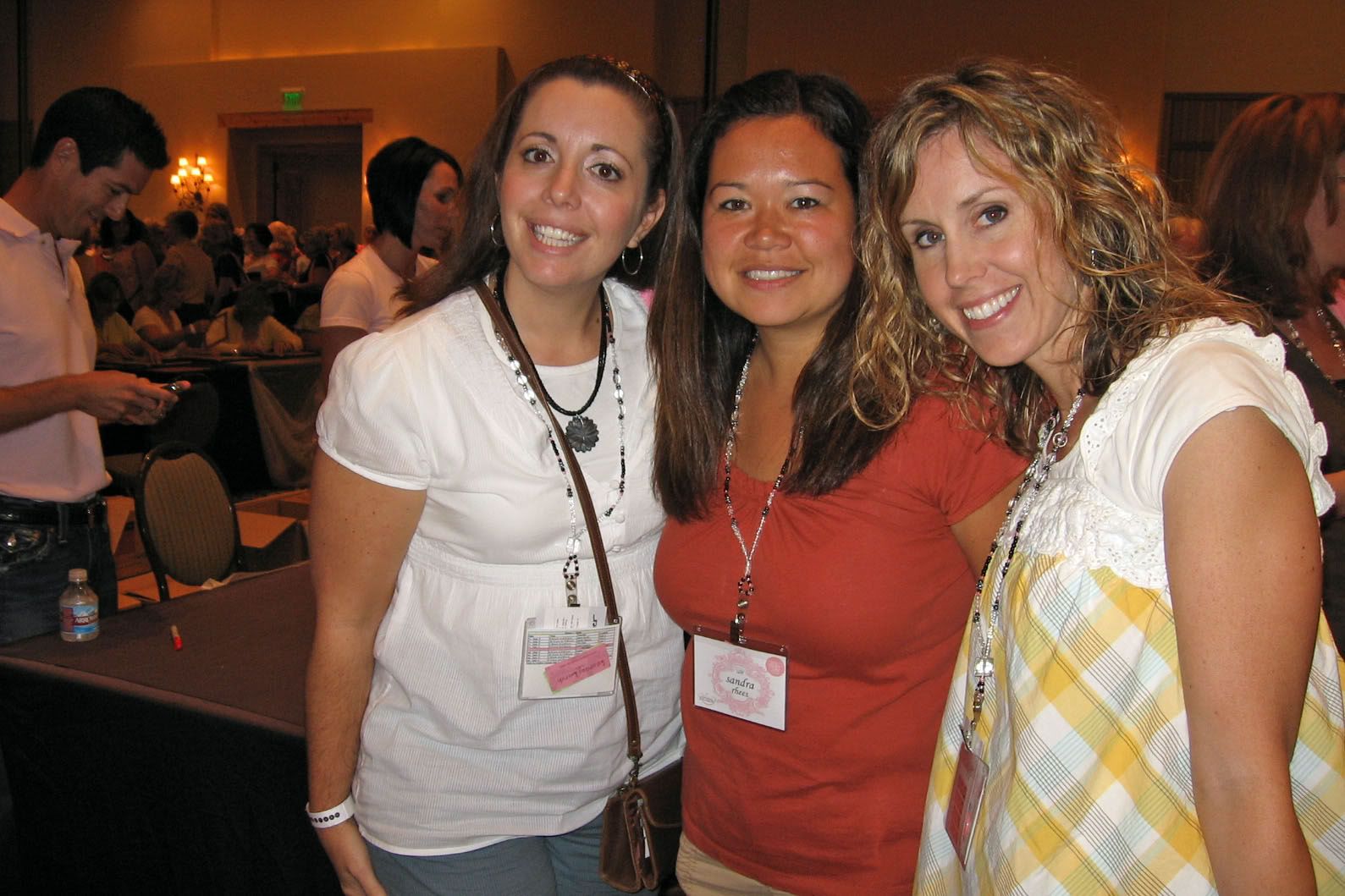 Day 2 began kind of slowly. I was of course up and running fairly early and my
roomies
, Sandra and Suzanne got up and walked/ran the nature trail.
I met up with Sarah in the registration area and waited for it to open as we ate our breakfast.
It was fun to plant ourselves down on the ground and visit with the other women.
So much fun to hear where everyone is from and what brings them here. I think one of the things that is always surprising is the people who come alone. And I know many who came alone once, made friends and now come with those people. Its too cool.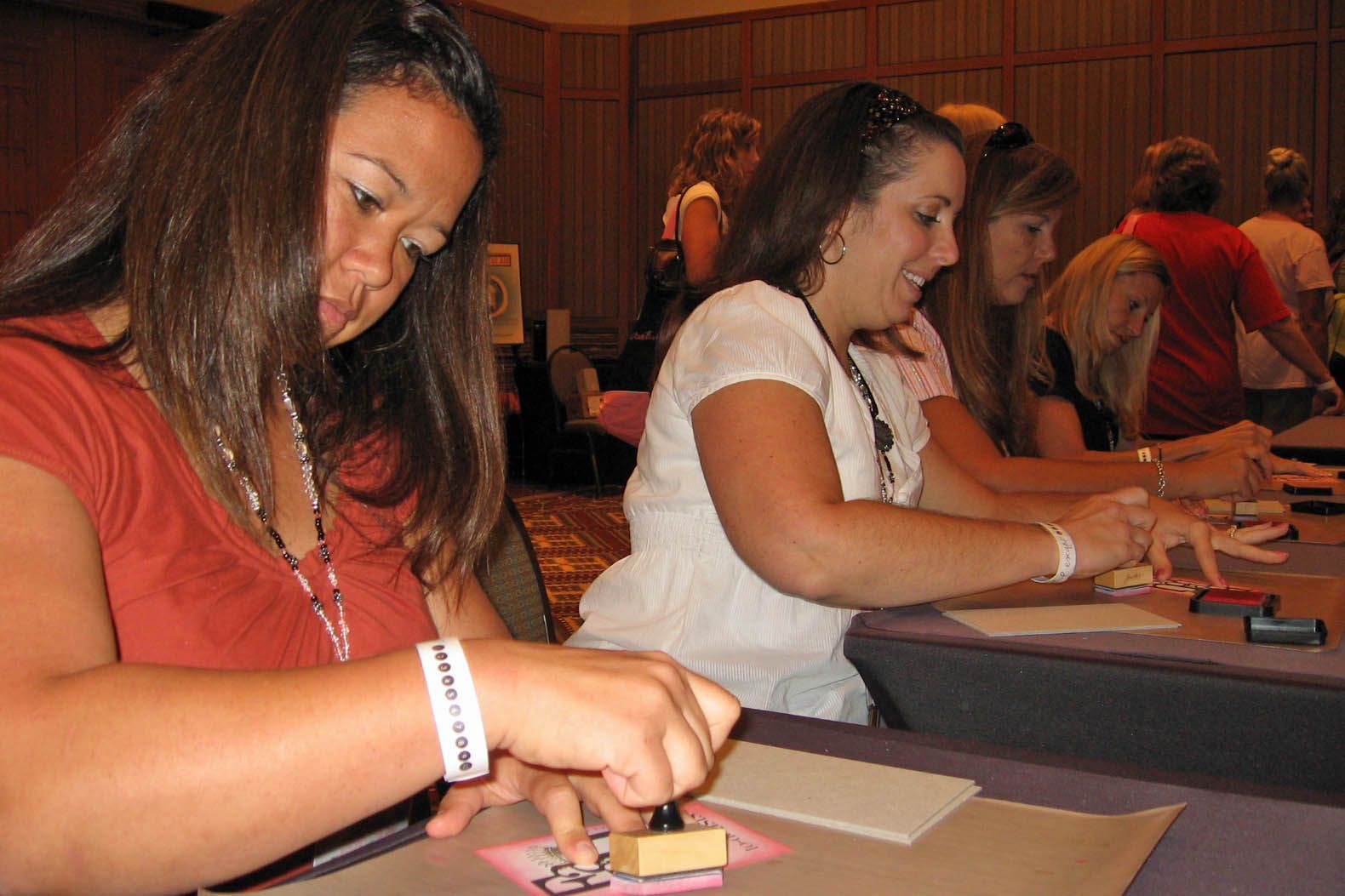 After registration the TECHNIQUE BOUTIQUE began. It was a lot of standing in lines, but fun all the same.
Then we traveled across the hallway to the TRUNK SHOW.
It was there that we could meet the instructors for the weekend. First we visited Tim Holtz. I brought my "Flat Annette" along with me. And let Tim read the letter she had written about being his biggest fan here in South Jordan. He thought that it was so funny and was even willing to pose for a photo with her. What a good sport.


We then went to Kelly Goree's table and looked through some of her previous work. We got our photos taken with her. She is just the sweetest girl from Kentucky and extremely talented.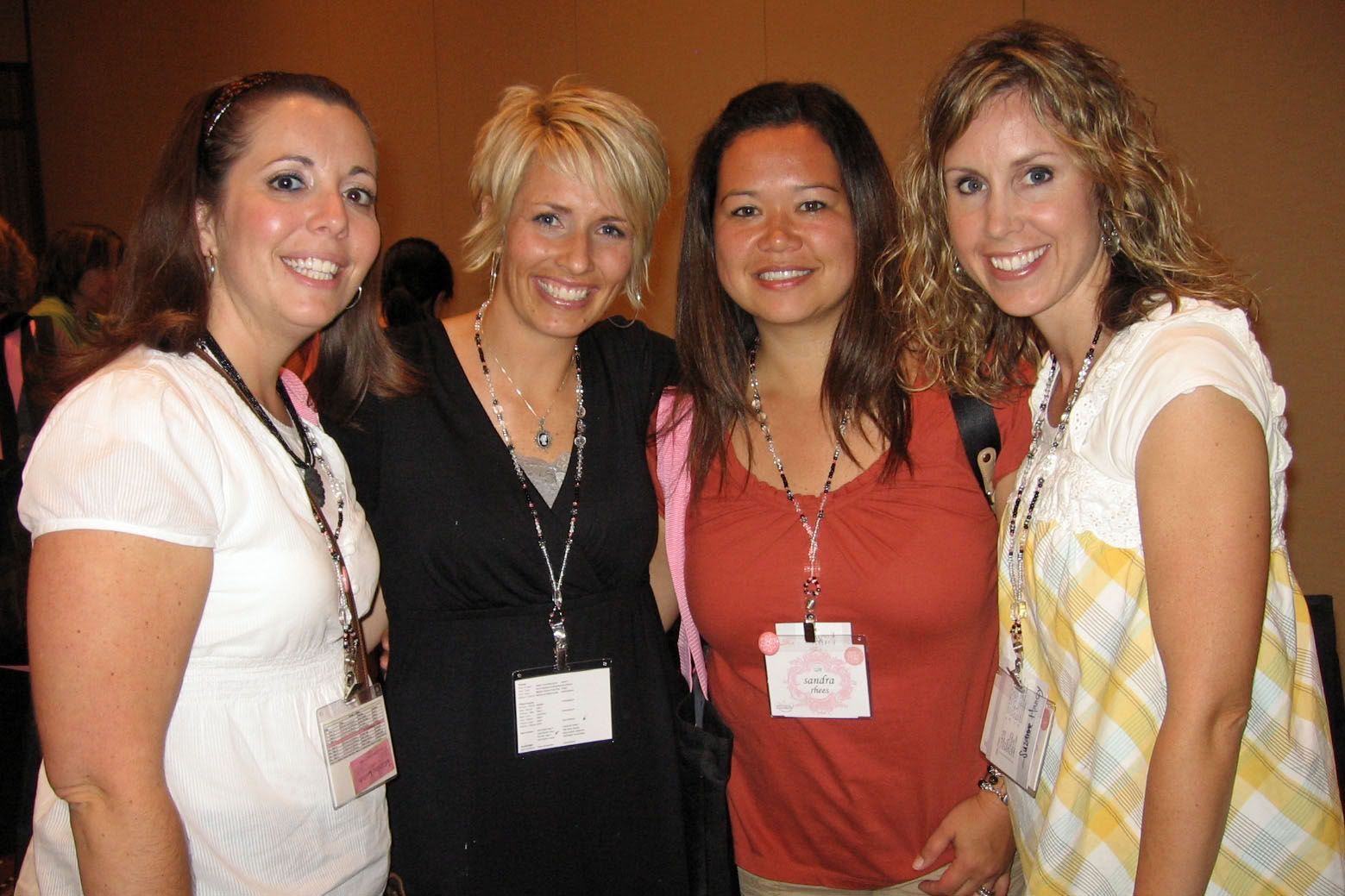 Then of course we stopped for the photo op with Heidi Swapp. She had flown in the day before from China, where she has been living. She had some neat projects laying out on her table. I am always so inspired when I see the work other scrappers do.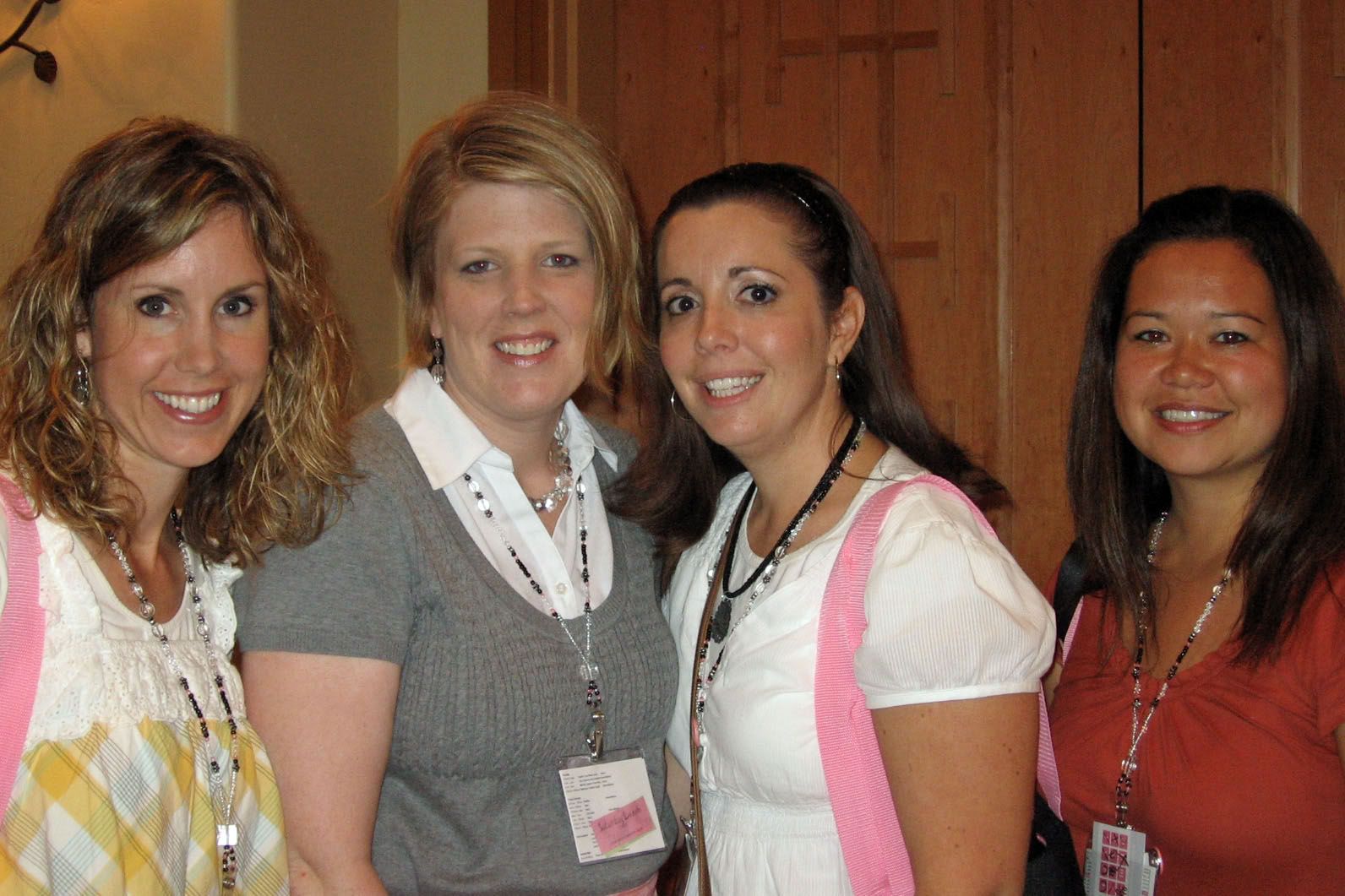 Janet Hopkins was also another nice instructor to visit with. I loved her style. I spent a few minutes while at her table taking photos of some of the projects she had laying out.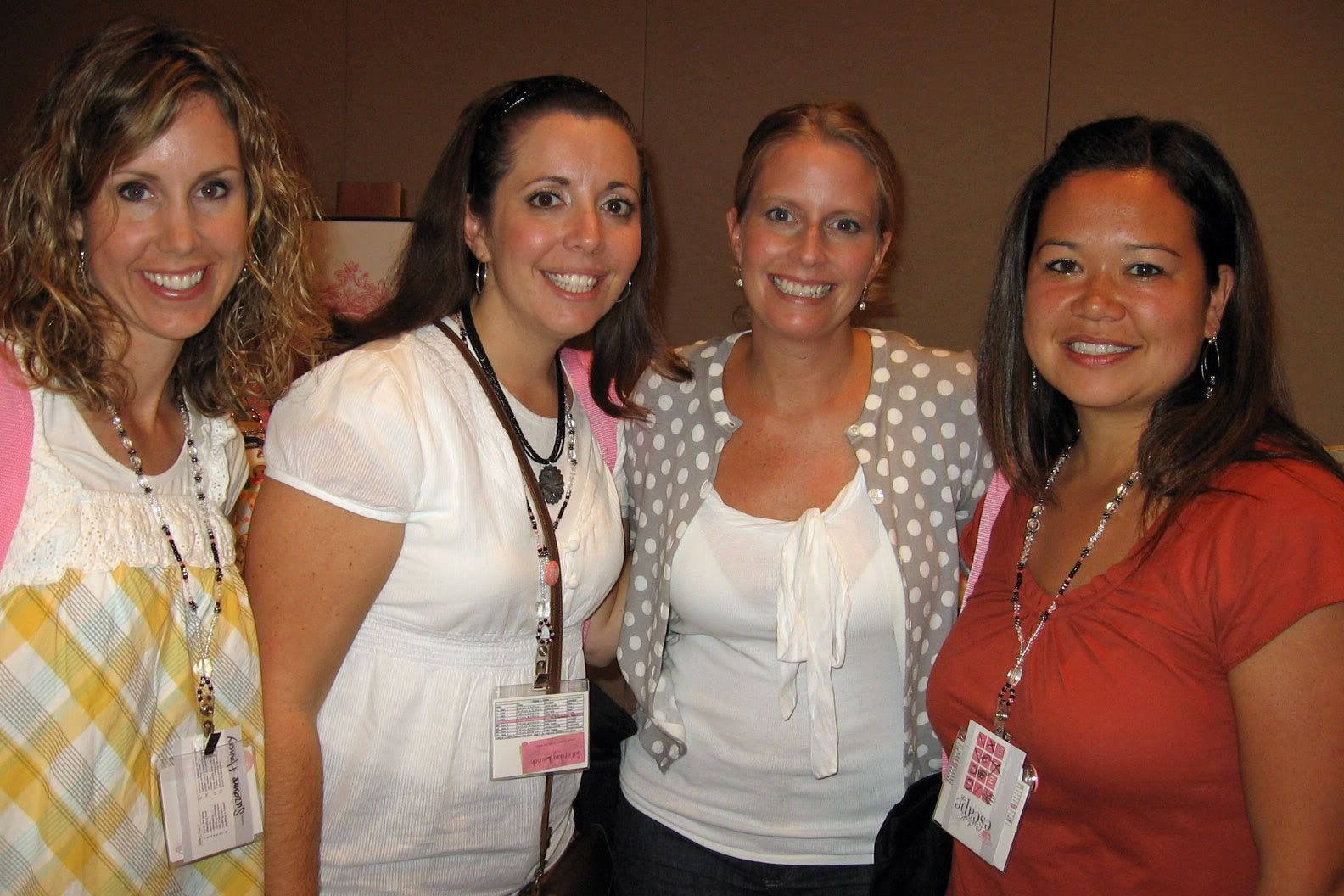 Jenni Bowlin was another nice instructor to stop and take a picture with. I did not visit with her much, by that time I was tired of waiting in lines and looking forward to getting to the end.


The Halls, Kollette and Jason, were also there. Collect was there to teach a class entitled, "the GOOD BOOK". Don't get it confused with the original good book and I was quite excited about that class. And her husband Jason was invited to be the keynote speaker for the events on the last evening.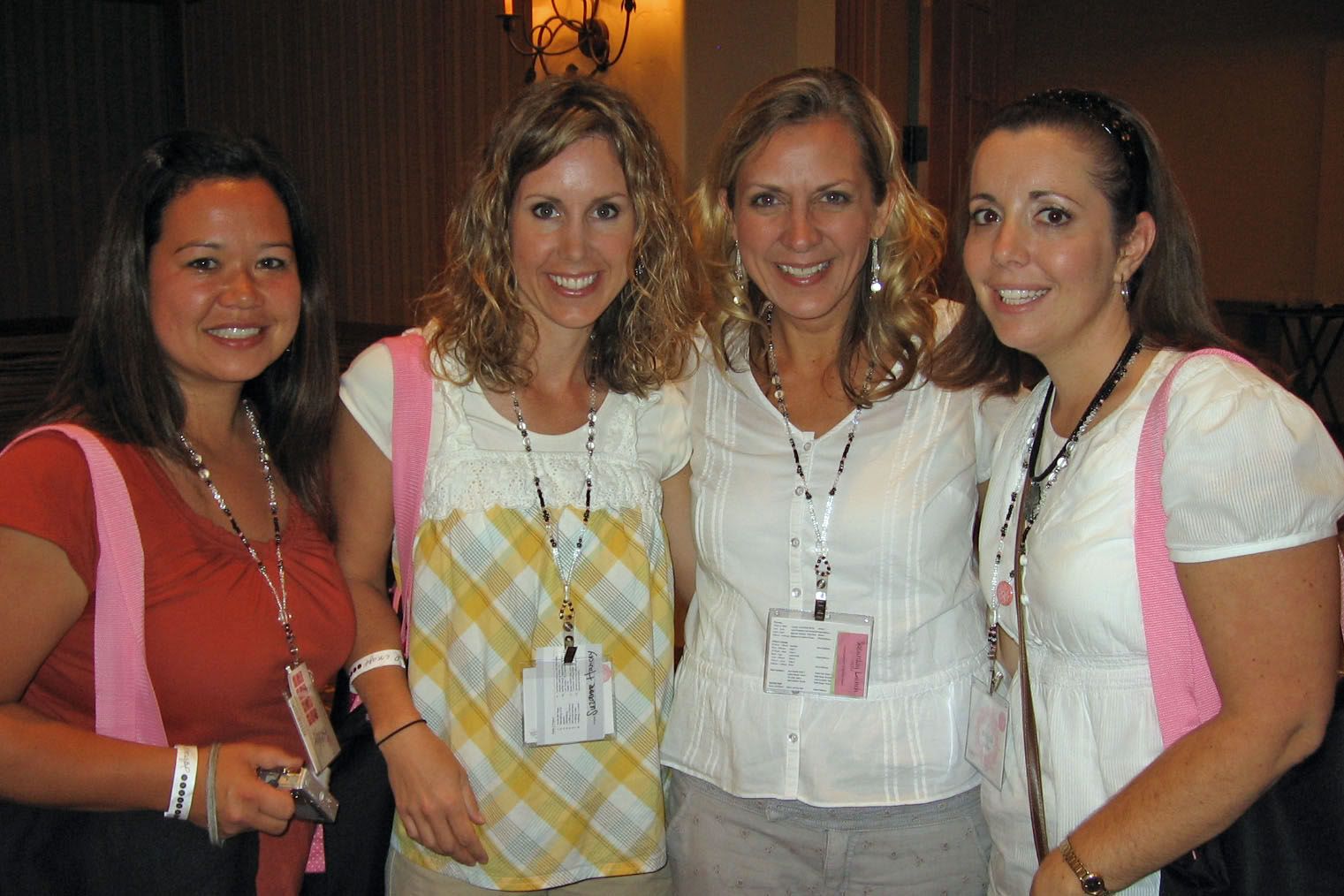 Laurie Stamas's table was our final stop. She had some pretty cool projects that she had done. I probably walked away from her table with a collection of ideas of things I would like to try.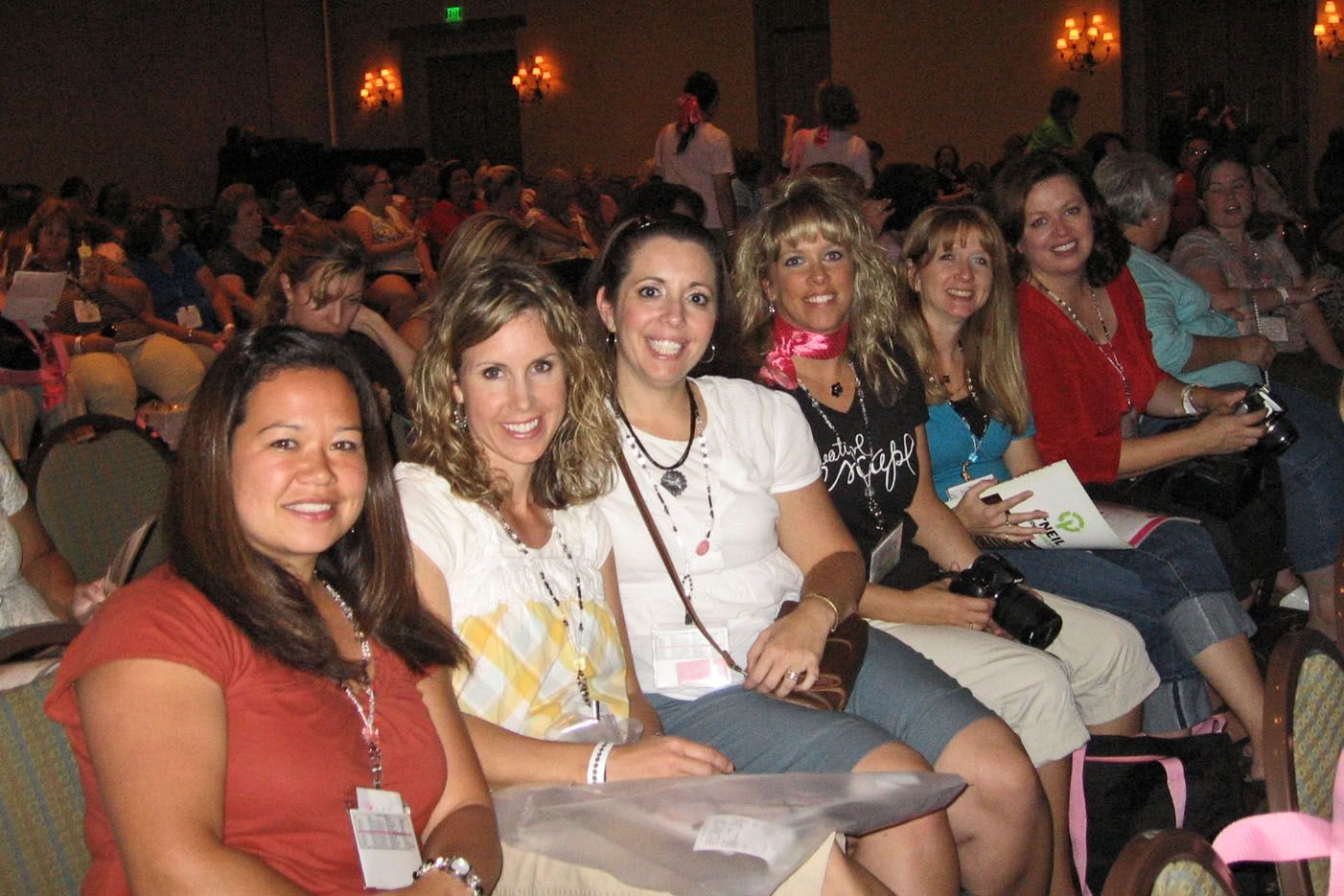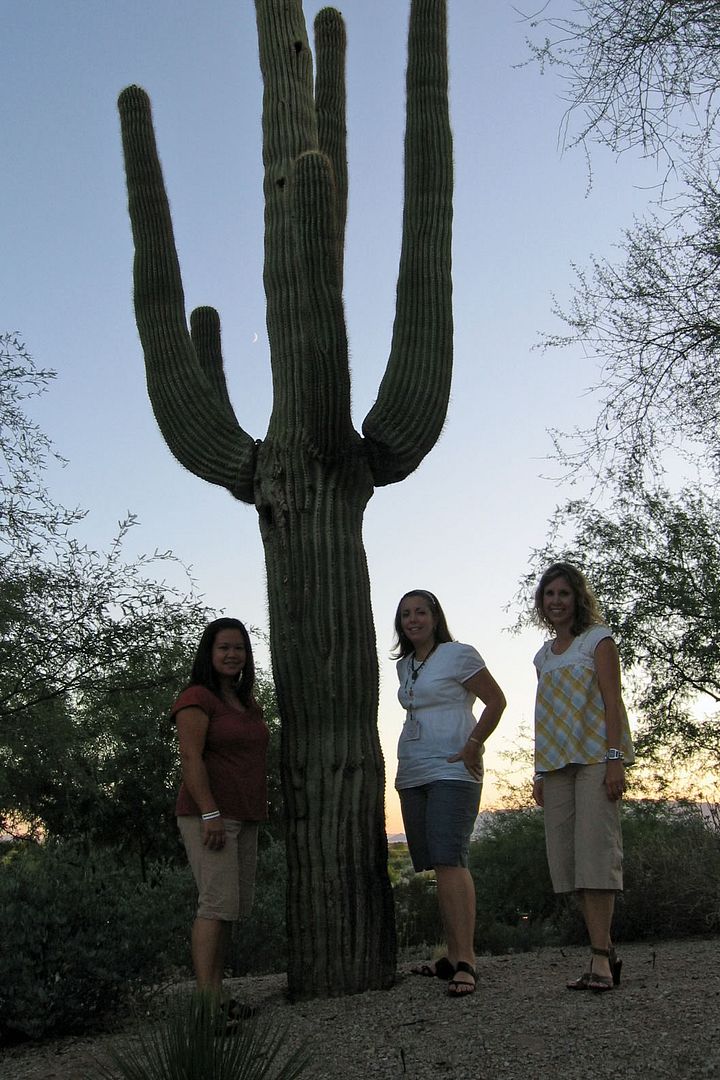 We all: Suzanne, Sandra, Sarah, Kathy, Kim and I, got together and decided it was time to head out for dinner. Kathy knew where there was a Cheesecake Factory, which seemed perfect. I believe we have eaten at a Cheesecake Factory every time we have done a scrapbook get away.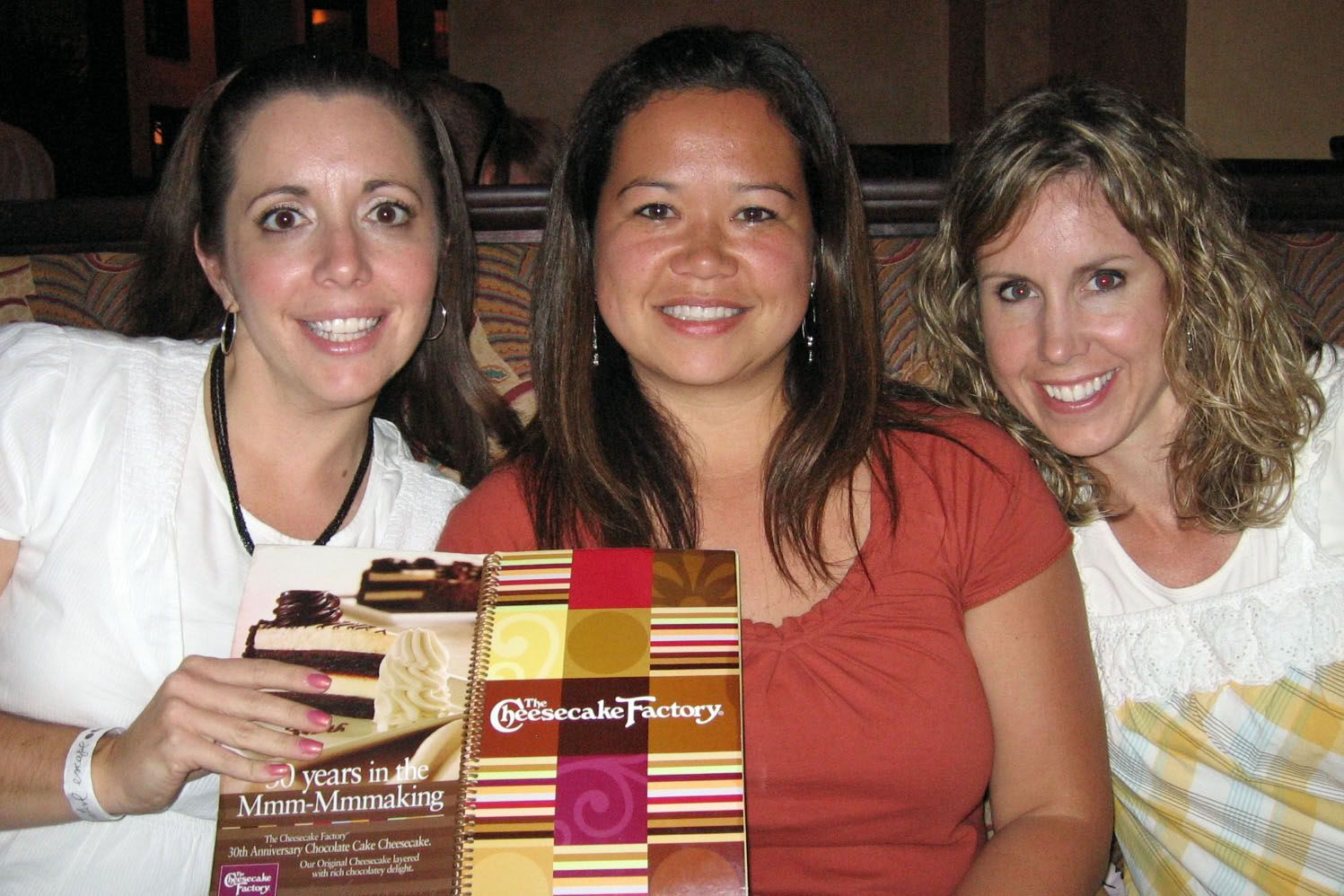 And just as usual, we were not disappointed. Yummy food, good friends and fun conversation. For me that is the best part of these trips. And it has been especially fun to bring the Maine friends and Utah friends together. They all seem to get along and that makes it even better.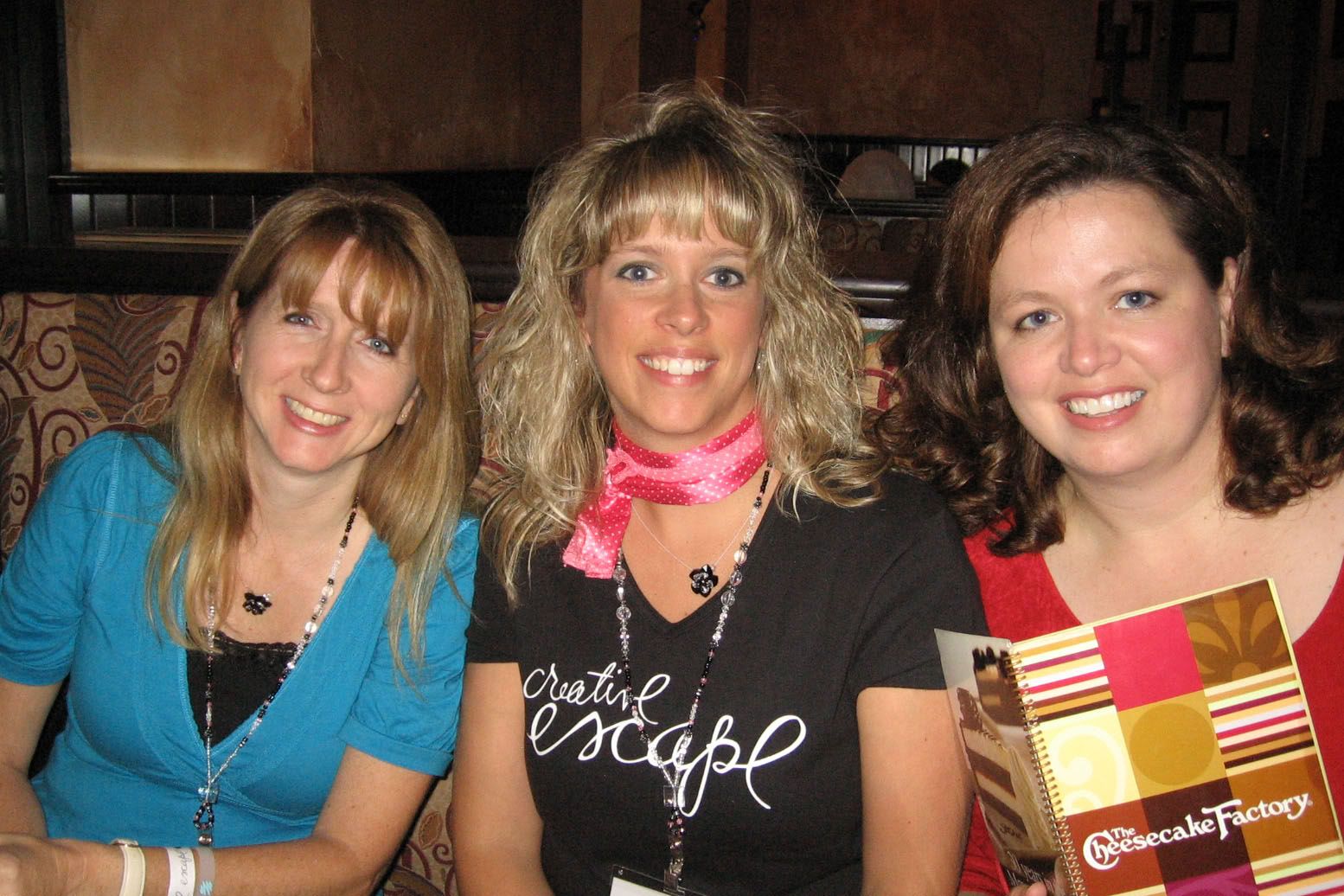 After dinner we went back to our room and found a package laying on the bed that said, " LUCKY GIRL". Inside we found a cute prairie skirt apron. Unfortunately, due to a mix up wit the hotel, the registration record only showed Suzanne in the room. So Sandra and I would ave to wait until the next day to find out what the problem was and get our nigh time goodies.
To bed we went with thoughts of what kind of fun projects we would be getting to dig our teeth into the next day.