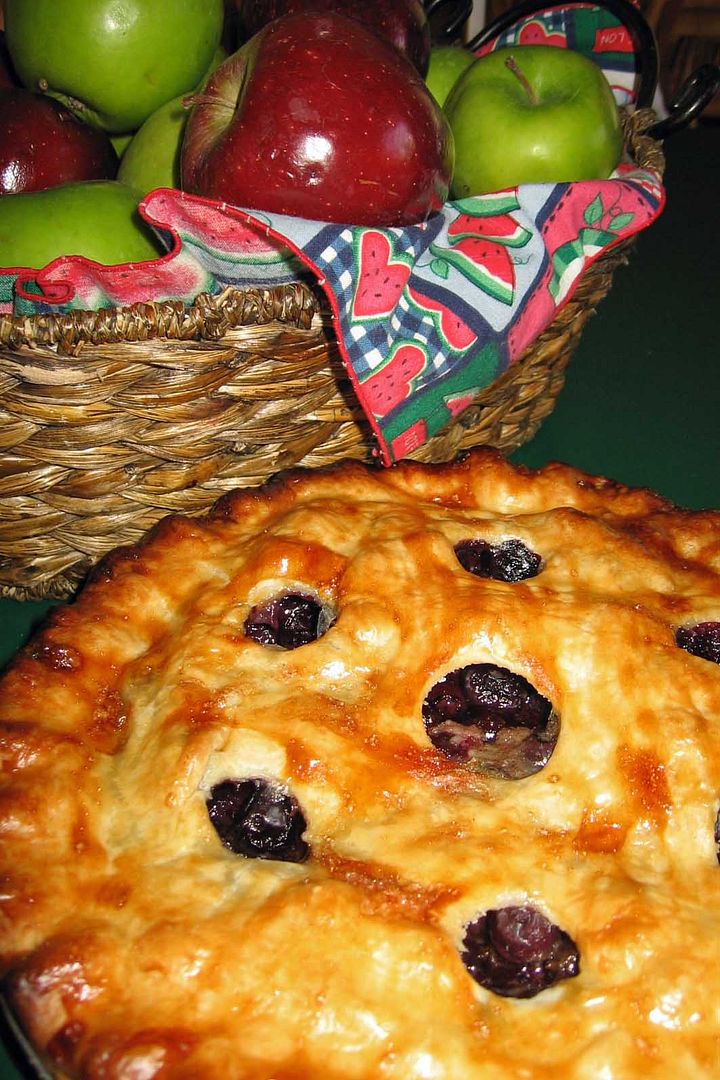 Tomorrow I leave for Phoenix, Arizona!!
My friends; Suzanne, Sandra and I are meeting my friends Sarah, Kim, and Kathy at Creative Escape. We signed up for this back in October of 2007. It has seemed so far away, but the event has crept up on me. I am very excited, but I always feel a little guilty leaving my family behind. Steve has taken vacation time to be home when the kids get home from school and to do homework while I am gone. So as a little treat/thank you, I made a blueberry pie.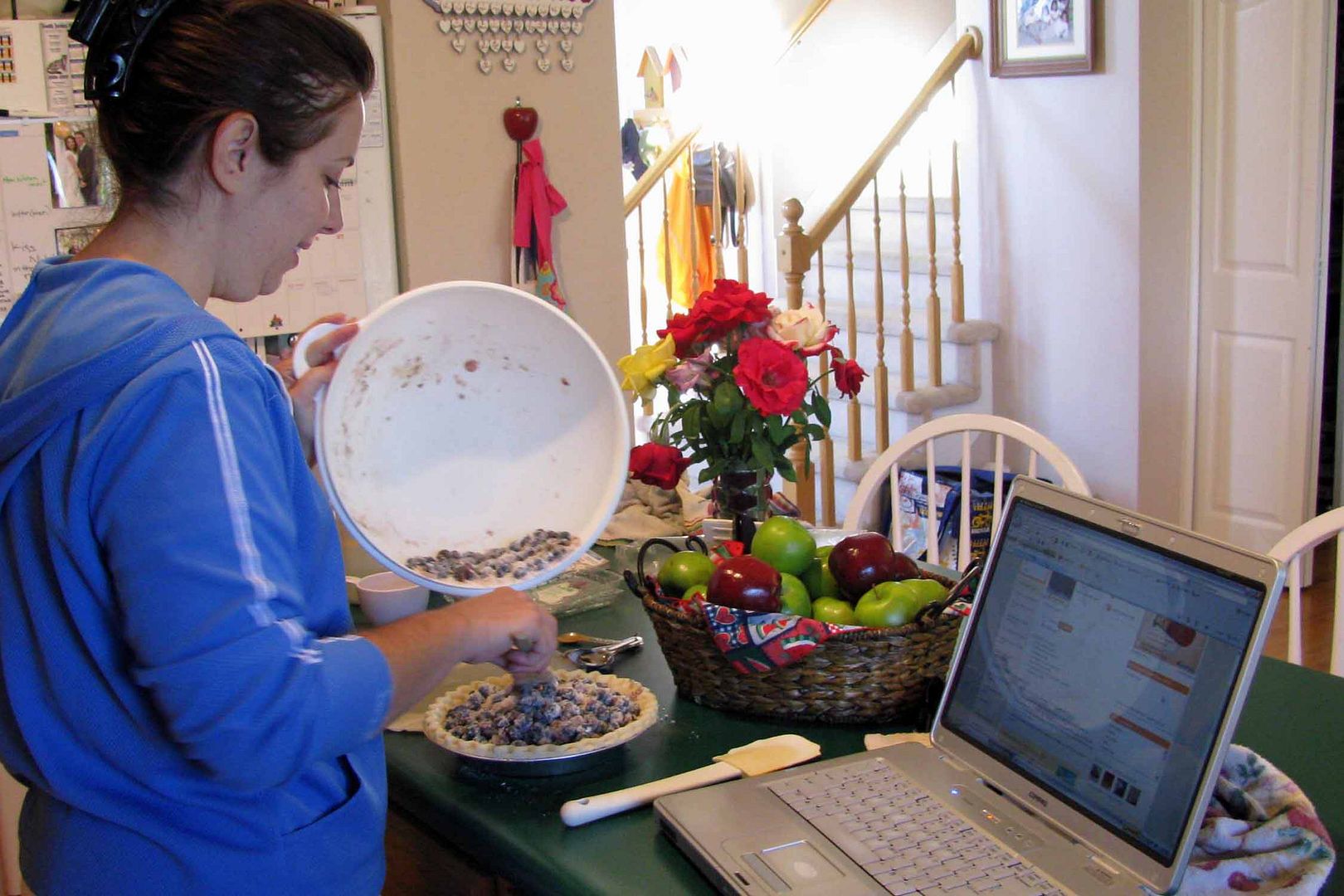 I have made many apple pies and made a peach pie, but I have never made a blueberry pie before. I guess I could have looked it up in one of my MANY cookbooks, but decided to
google
instead. I found what appeared to be a simple recipe and went to work.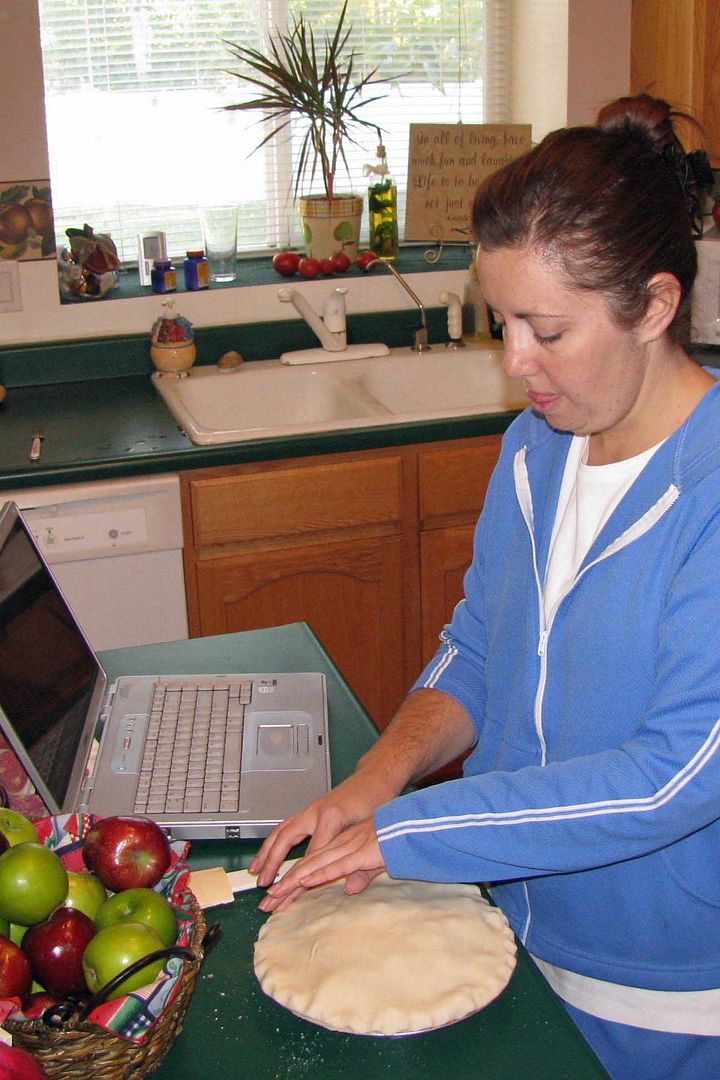 So, now I can leave tomorrow feeling a little better that I left a yummy treat for Steve to eat while I am gone.