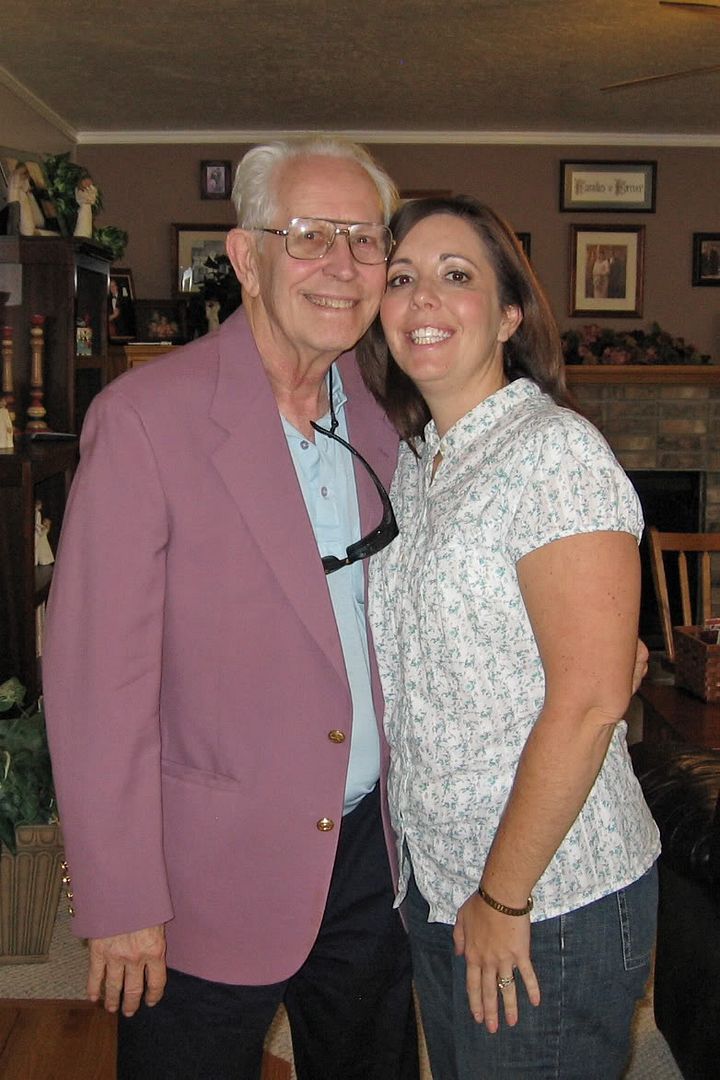 You are probably wondering who this distinguished gentleman is. This is my grandfather, Paul. He is my mother's father and the my only grandparent that is still alive. I have had very few opportunities to spend time with him. When I was 18, I went to Oregon for my Aunt Lydia's wedding and spent a few days with him, his wife, my other aunt and uncles then. And when I got married in 1995, he was sweet enough to make the trip from Florida to be there for my special day. And then when Zachary was a year old, he and his wife, Janey, made a special trip while they were in New York to my home in Maine to visit us for the day. Both of our lives have been so busy, I have not had the opportunity to see him again.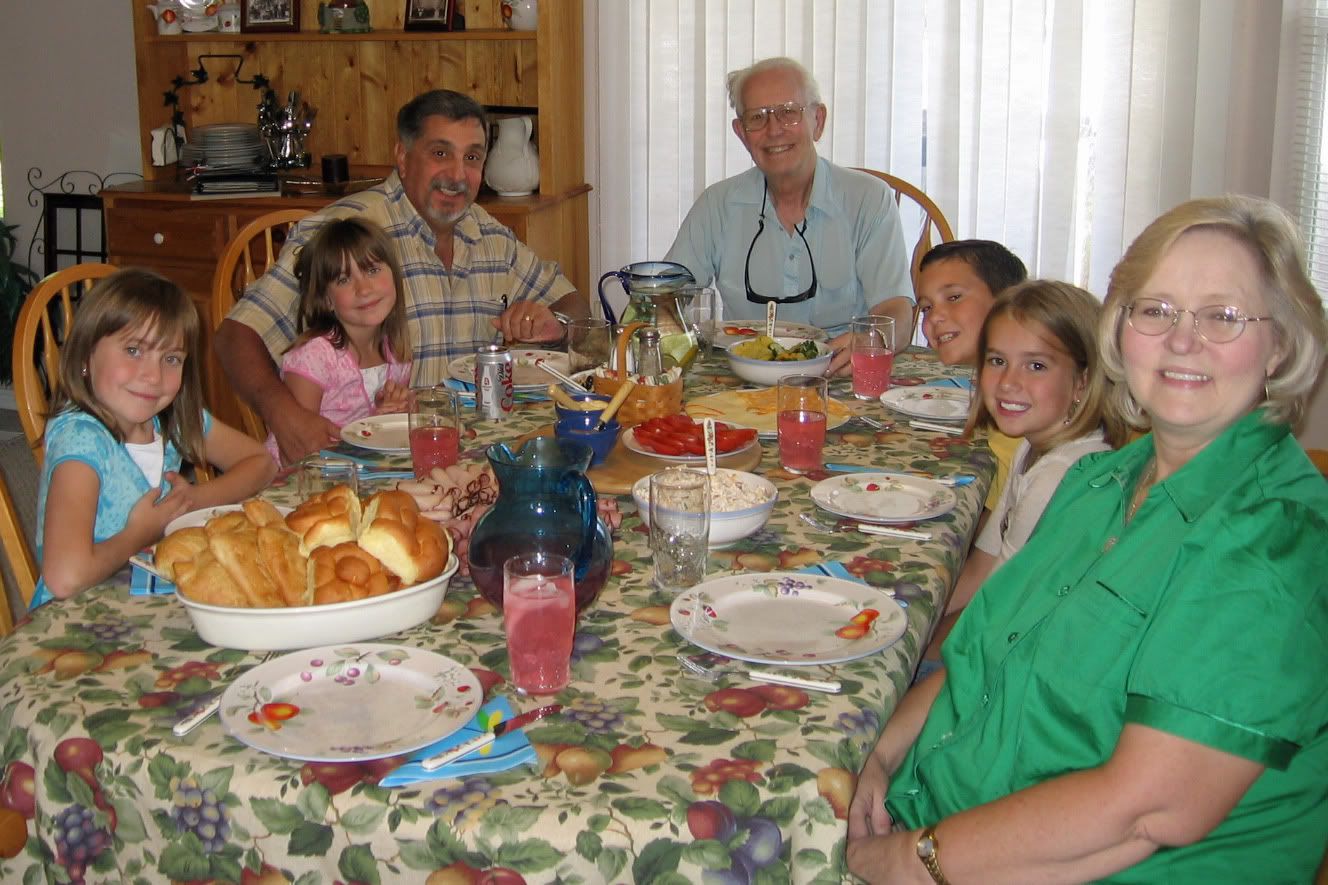 Then, a few weeks ago, my mom told me that my
grandfather
would be making the trip from Florida to Utah and spending a few weeks with her. She picked him up from the airport this afternoon and came to my house to let the kids and I spend a few hours getting acquainted with him. I prepared a lunch and we gathered around the table an ate as we shared stories.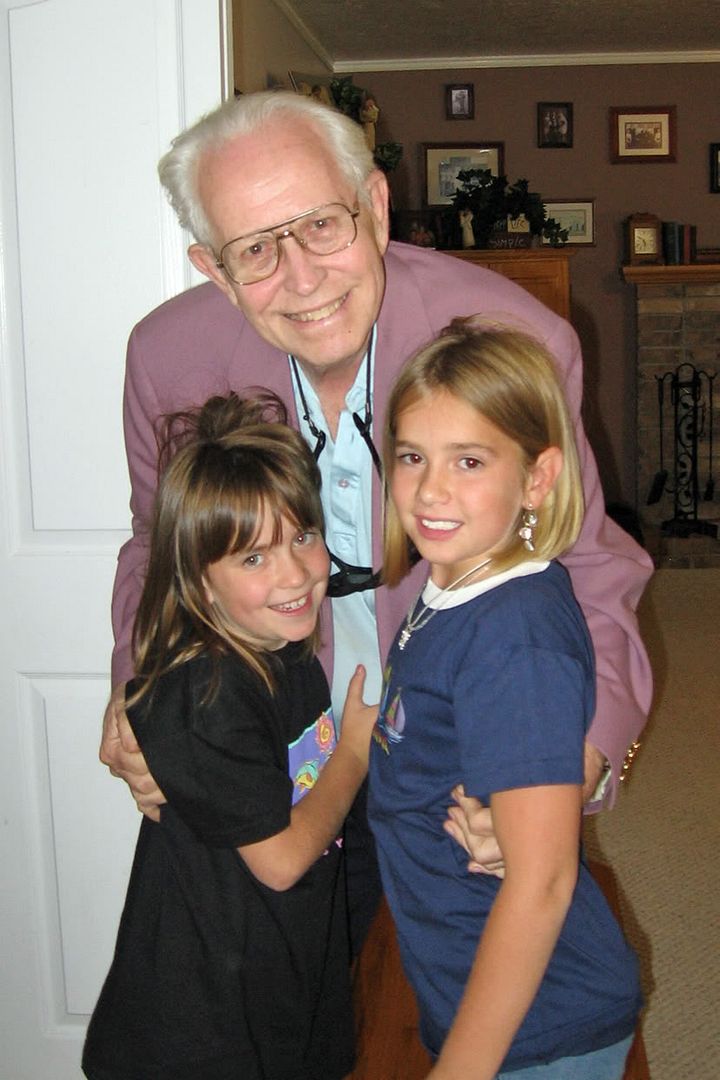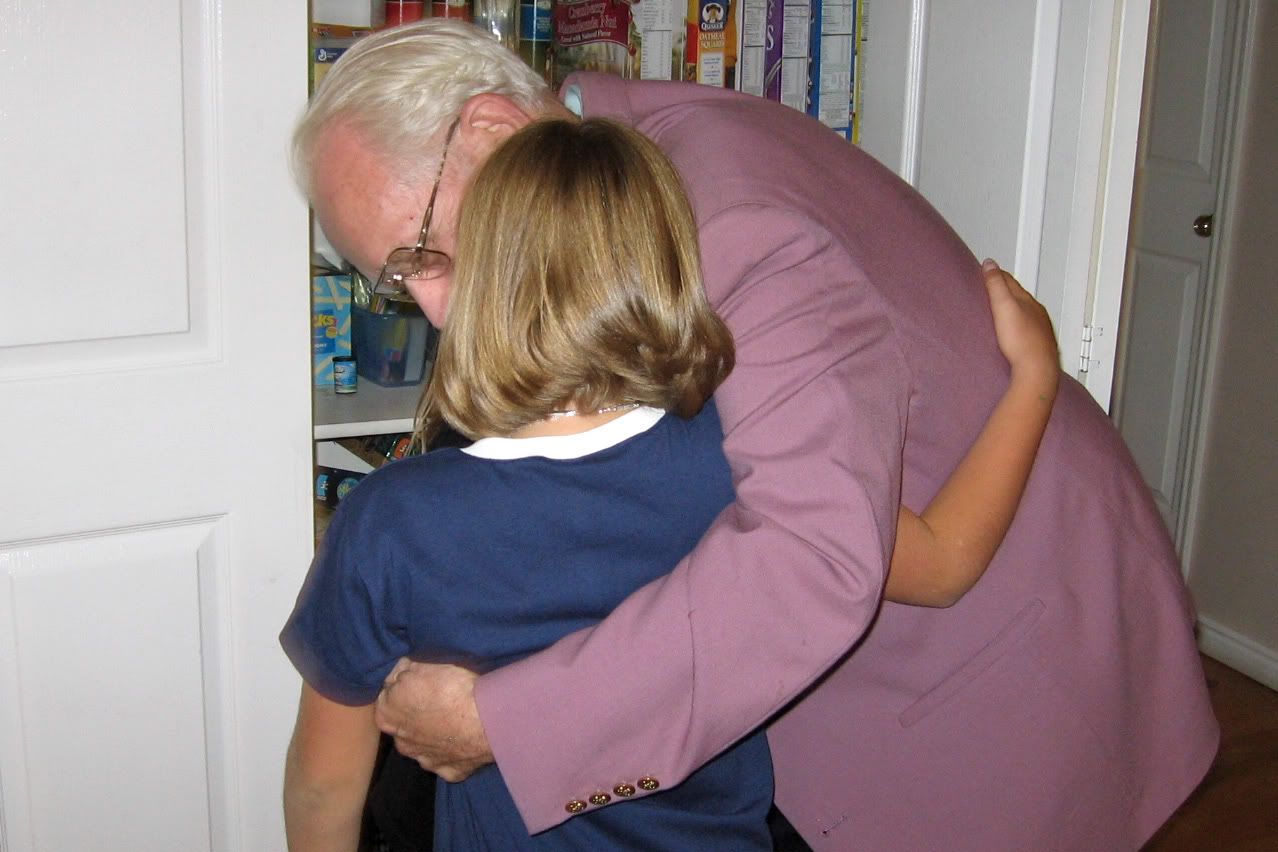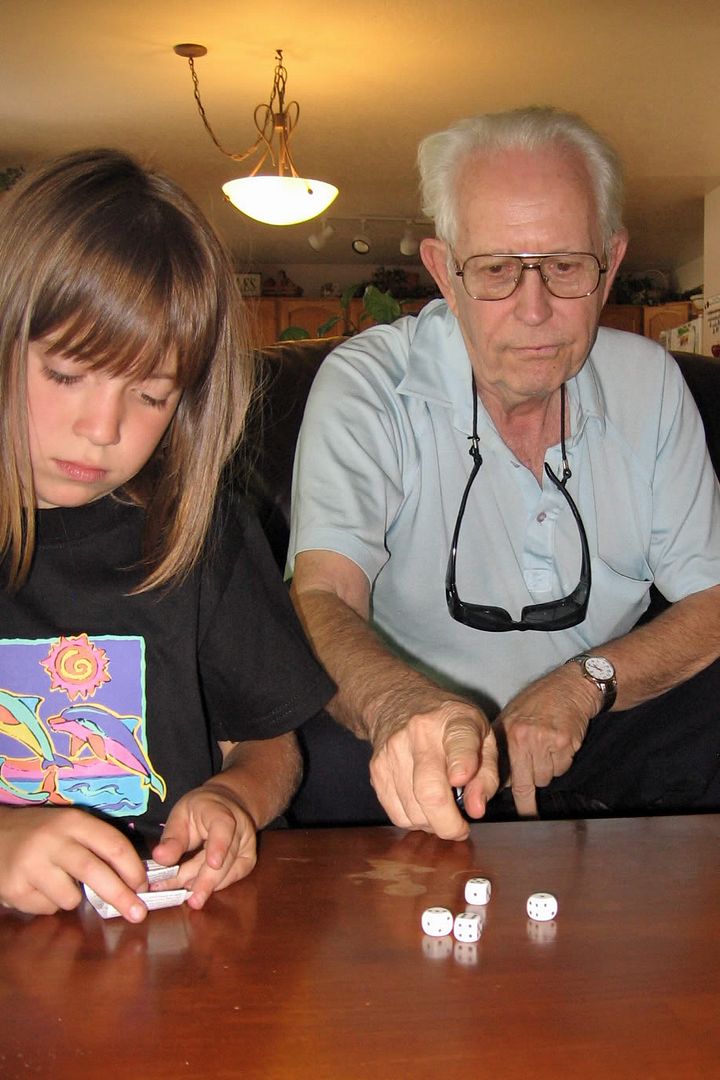 Once lunch was over, Grandfather gathered some gifts out of his luggage that he had brought for the children. Each child was presented with t-shirt from Florida and then a few dice games, named
FARKLE
. Grandfather explain the rules of the game and how the scoring works. We cleared everything off the coffee table and began our game. Becky, Belle, Zack and I spent this time playing the game with "grandpa great".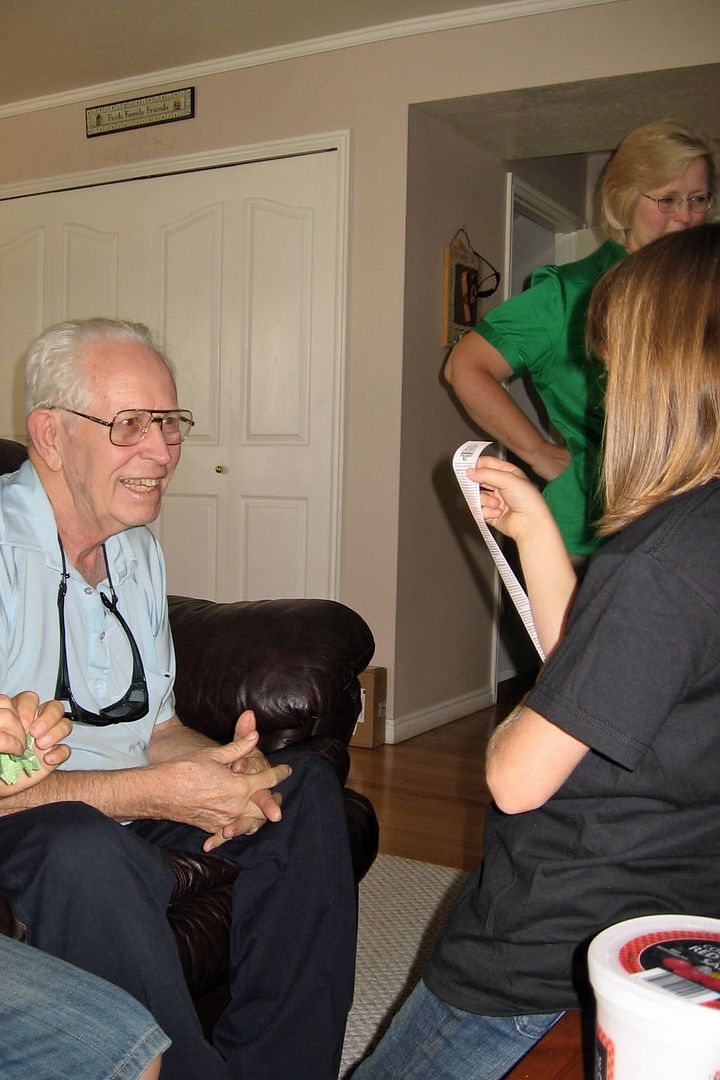 Before Grandfather, mom and pop loaded up to head home; I pulled out some of the scrapbooks and shared some of the neat things my family and I have done over the years. He seemed to genuinely enjoy looking at the books and complimented on having such a wonderful family. Spending this little bit of time with my grandfather, made me a little sad for all the years that have gone by and the time that we missed. But I also feel so blessed to have had this opportunity today and that my children got to meet their Great, Grandpa.