Last Monday Steve and Zack left on their long anticipated backpacking trip into Yellowstone and
Teton
. This past winter Steve introduced Zack to tying flies. And they began talking about using all these flies and that how the vacation was born.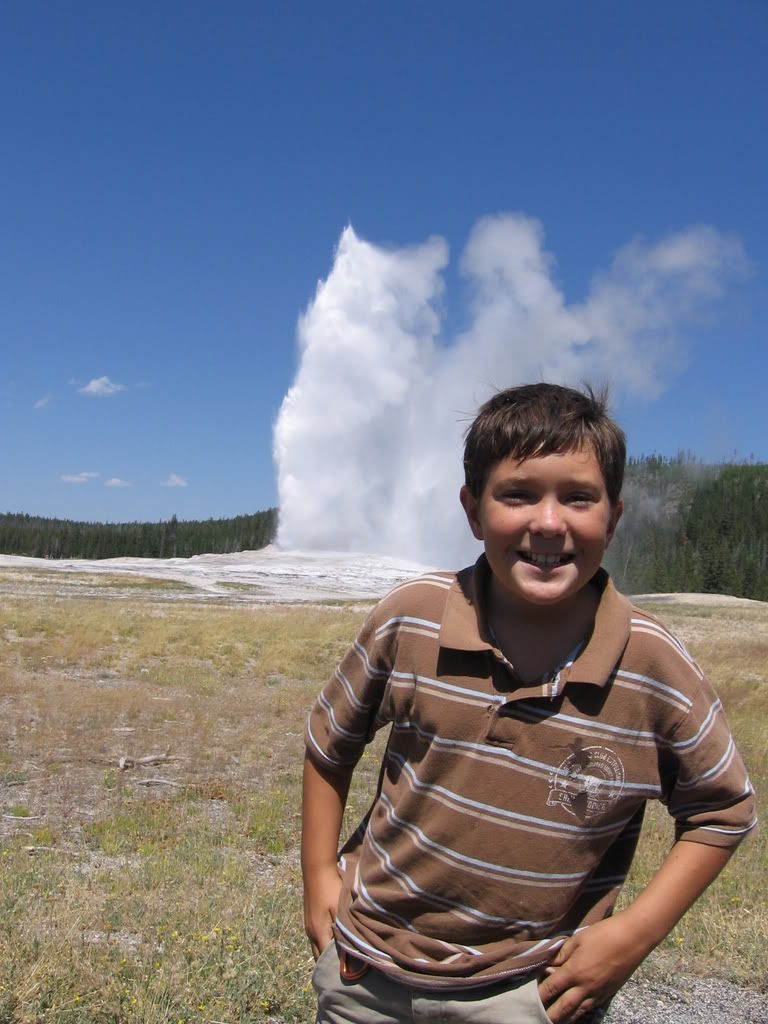 I did not go on this trip...boys only...so I don't have any stories to go along with the photos. But I though I would go ahead and share these images of my two favorite guys. This is Zack standing in front of Old Faithful.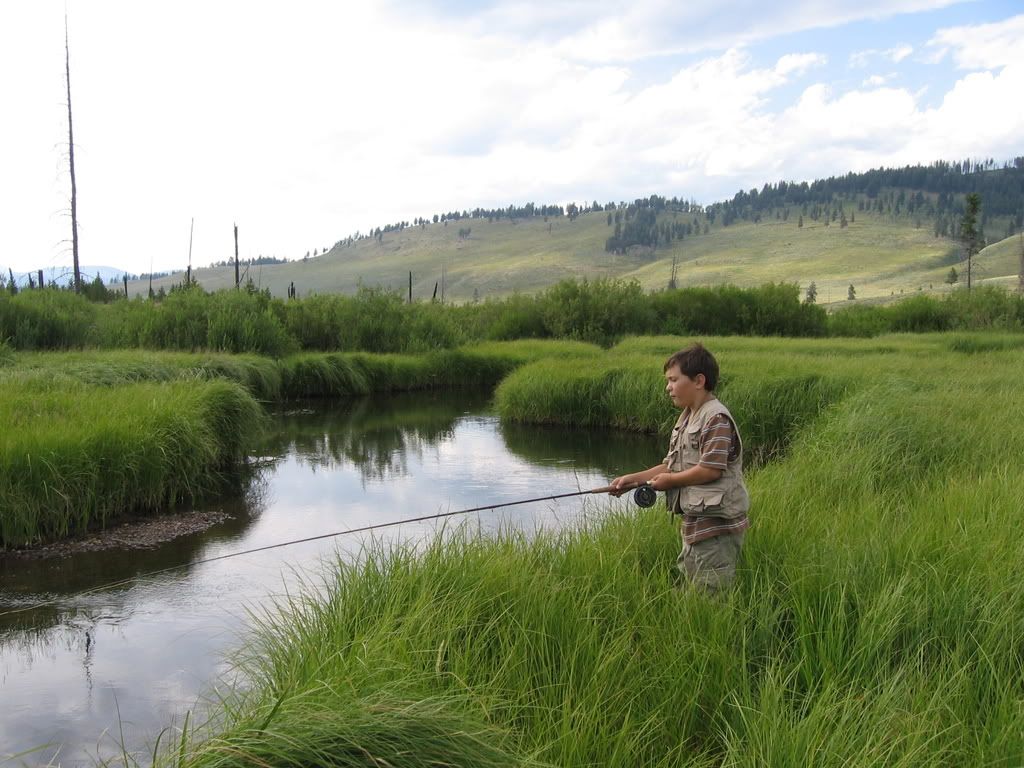 I love this shot of Zack standing on the bank fishing. Steve said that it was kind of challenging for Zack to master the rod. I'm sure the more opportunities he gets to practice the better he will get.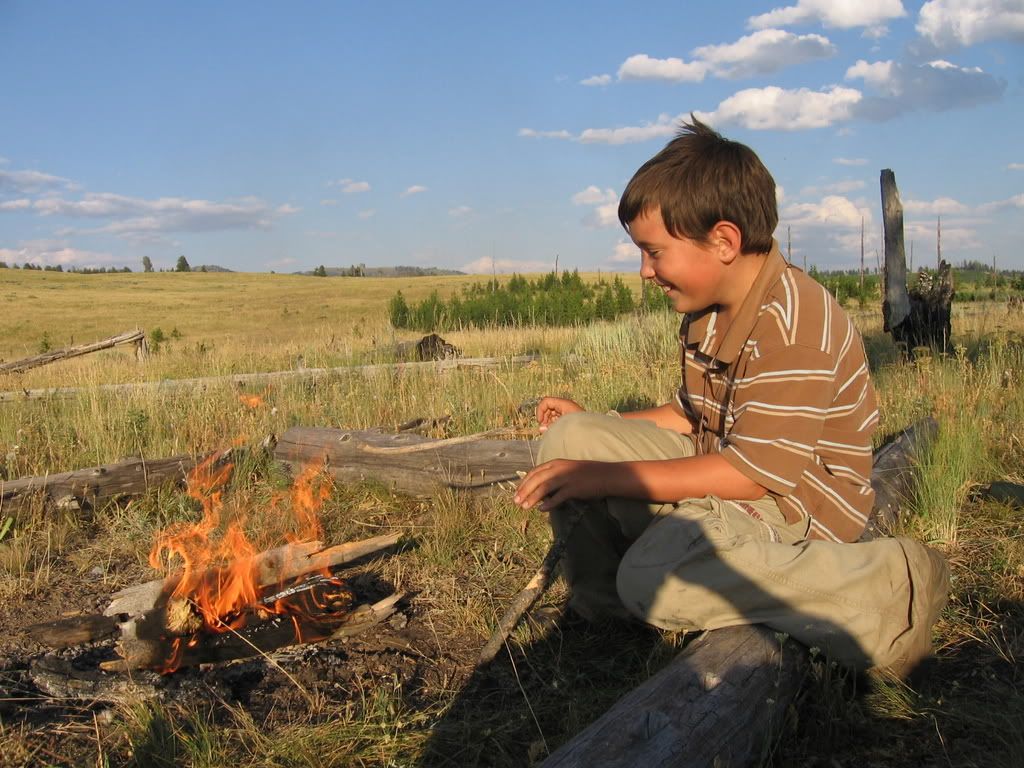 On my list of favorite things is when I see a genuine smile on Zack's face. I love seeing him happy.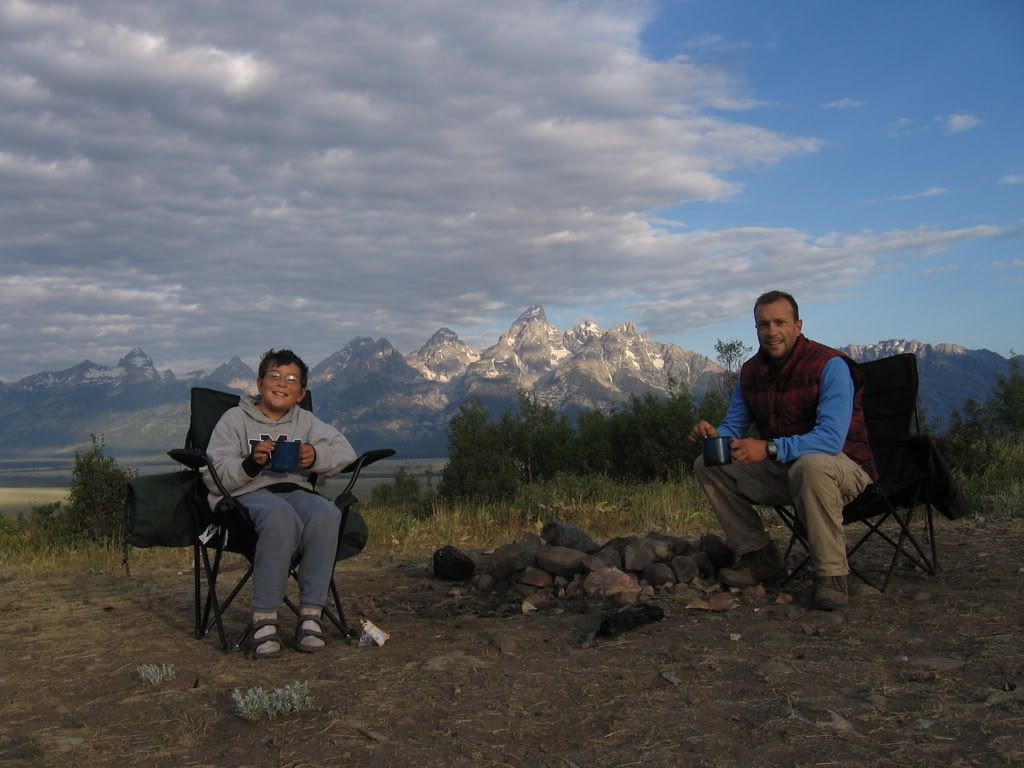 Steve and Zack enjoying hot cocoa and the view of the Tetons.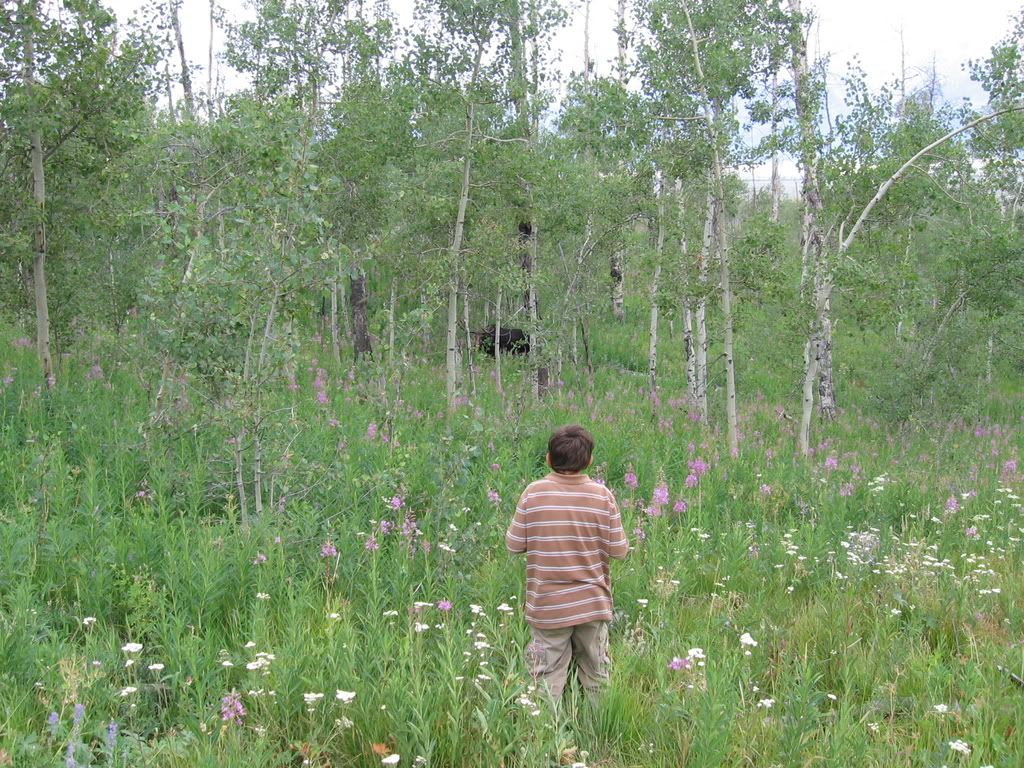 Zack trying to get a better view of a moose.
There is the big guys. Pretty neat creature to see in the woods.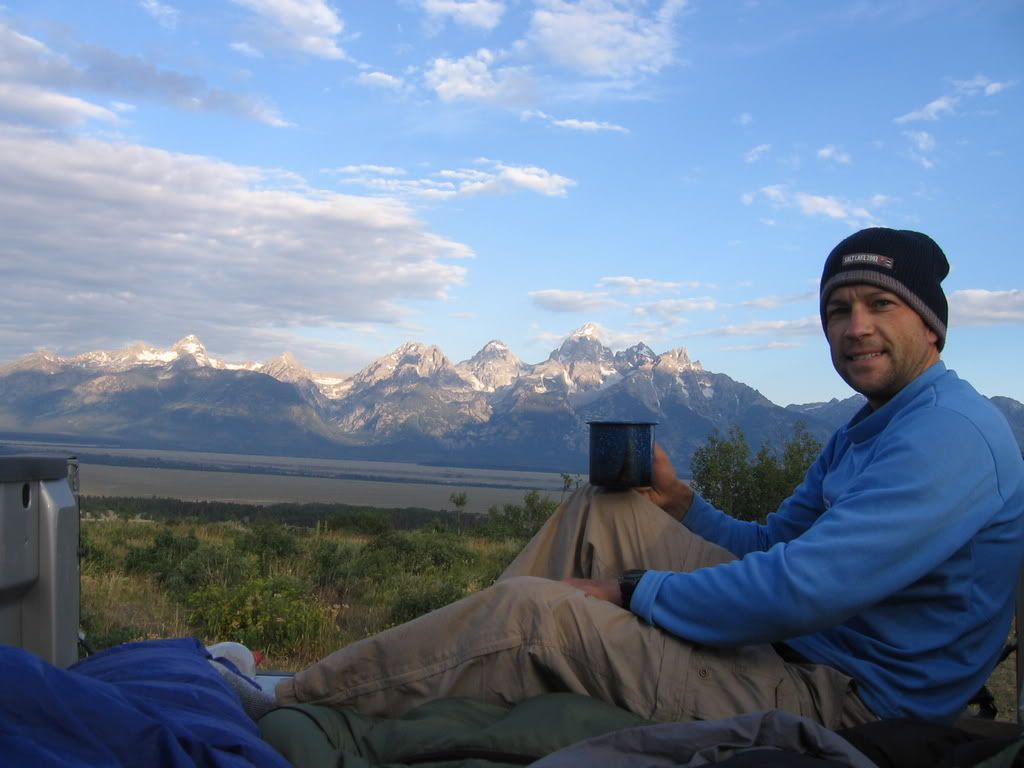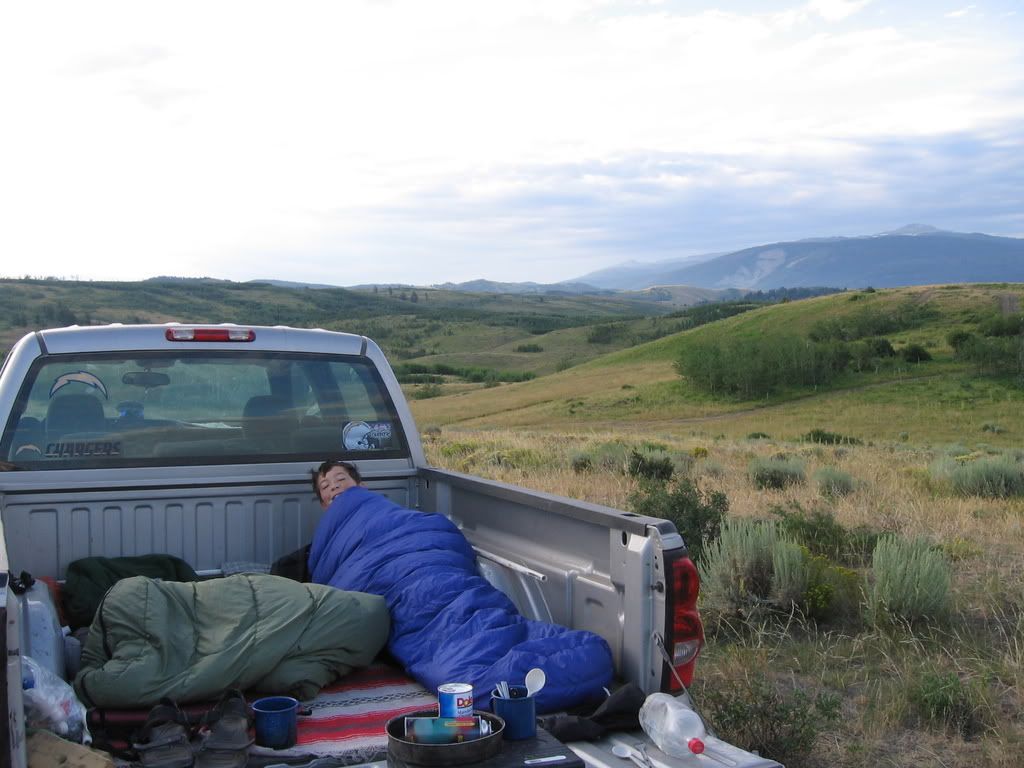 This is better than any view you can get in a hotel room. The guys decided not to pitch their tents, but just to sleep in the back of the truck.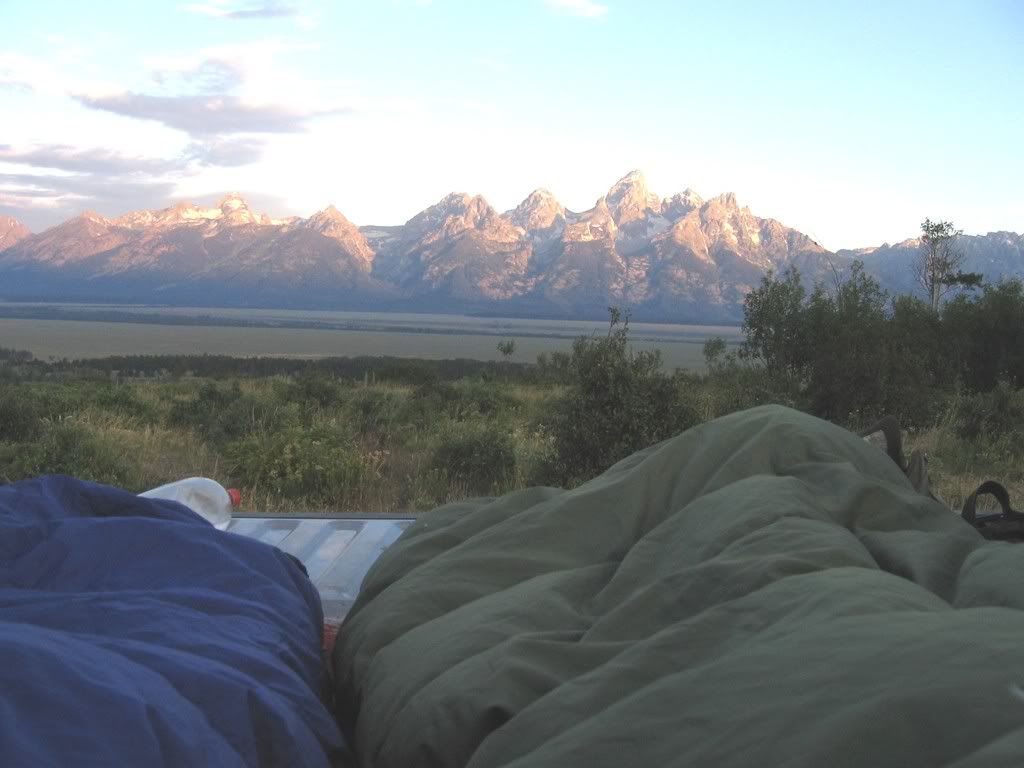 Steve getting a little washed up before heading home to me.
What a cutie!!!