On Monday Zack started Middle School. He actually went to school last Thursday and spent a few hours there running through his schedule before he actually started school. We also popped into the school last week to scope out his locker and practice the combination to
guarantee
he could actually get in. I drove him to the school Monday
morning
at 7:40 am and watched as my "little guy" got out of the car and walked to the school. I truly was excited for him, but so sad for myself. I just remembered that first day of kindergarten and this little 5 year old boy walking up onto the school bus all by himself and knowing, as I stood there, that this was just the beginning. Then when he returned from kindergarten that afternoon, he was so excited and took my hand and proceeded to kiss the inside on my palm, then closed my fingers around it.
And asked,
"do you know what that is?"
I replied,
"no, what is it.""It is the kissing hand, so you will always have a kiss from me when I am not here."
I thought about that moment on Monday and how it seemed like it was not that long. I am so afraid that before I know it he will be graduating from high school and beginning his own life. Sometimes I feel like this time with my children is going so fast. If I could get it to slow down just a little bit.
Last week while the girls were in school and Zack was still in California on vacation with Grandma and Papa, Steve and I rode our bikes to the District shopping center. We got
Jamba
Juice and walked around, window shopping and just enjoying
each other's
company. We made
our
way over to Ross and looked at clothes. Since I have lost a little bit of weight I have started to really enjoy shopping for clothes.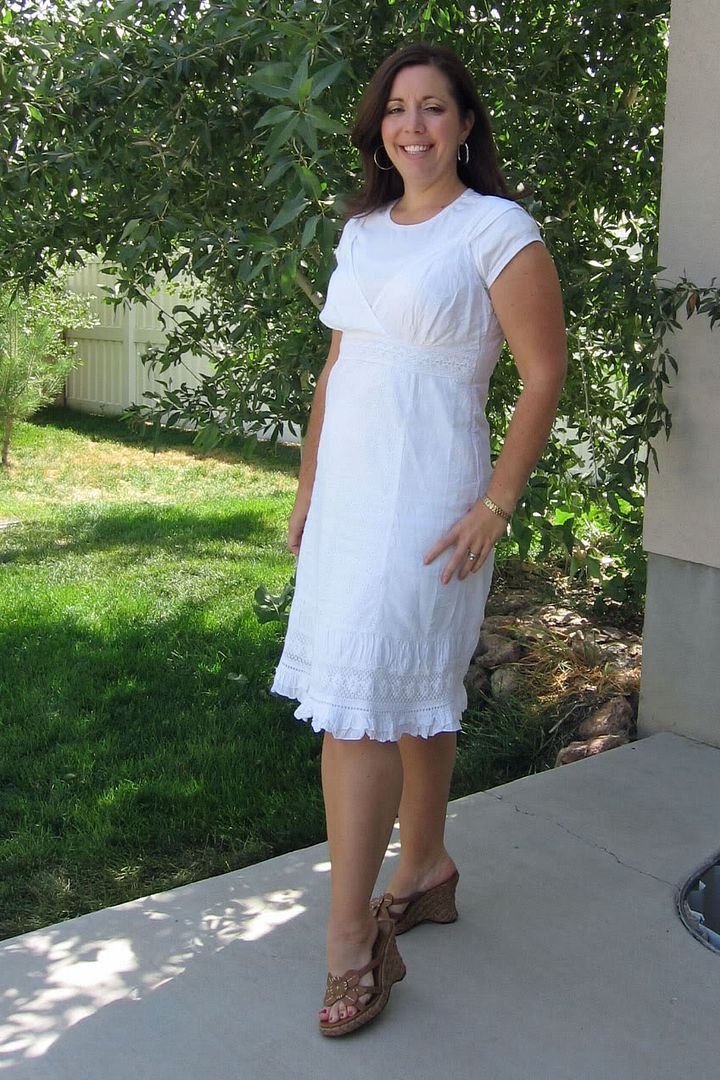 I saw this cute white sundress, tried it on and it fit and Steve bought it for me. So yesterday when I got showered and dressed, I decided to wear my new white sundress. I walked down stairs and Steve expressed that I looked very pretty, but the best comments came from the kids. I heard one of the twins say, "...it's not even Sunday and mommy is wearing a dress." All the children expressed to me before they walked out the door for school how pretty I looked. Quite a boost for the ego.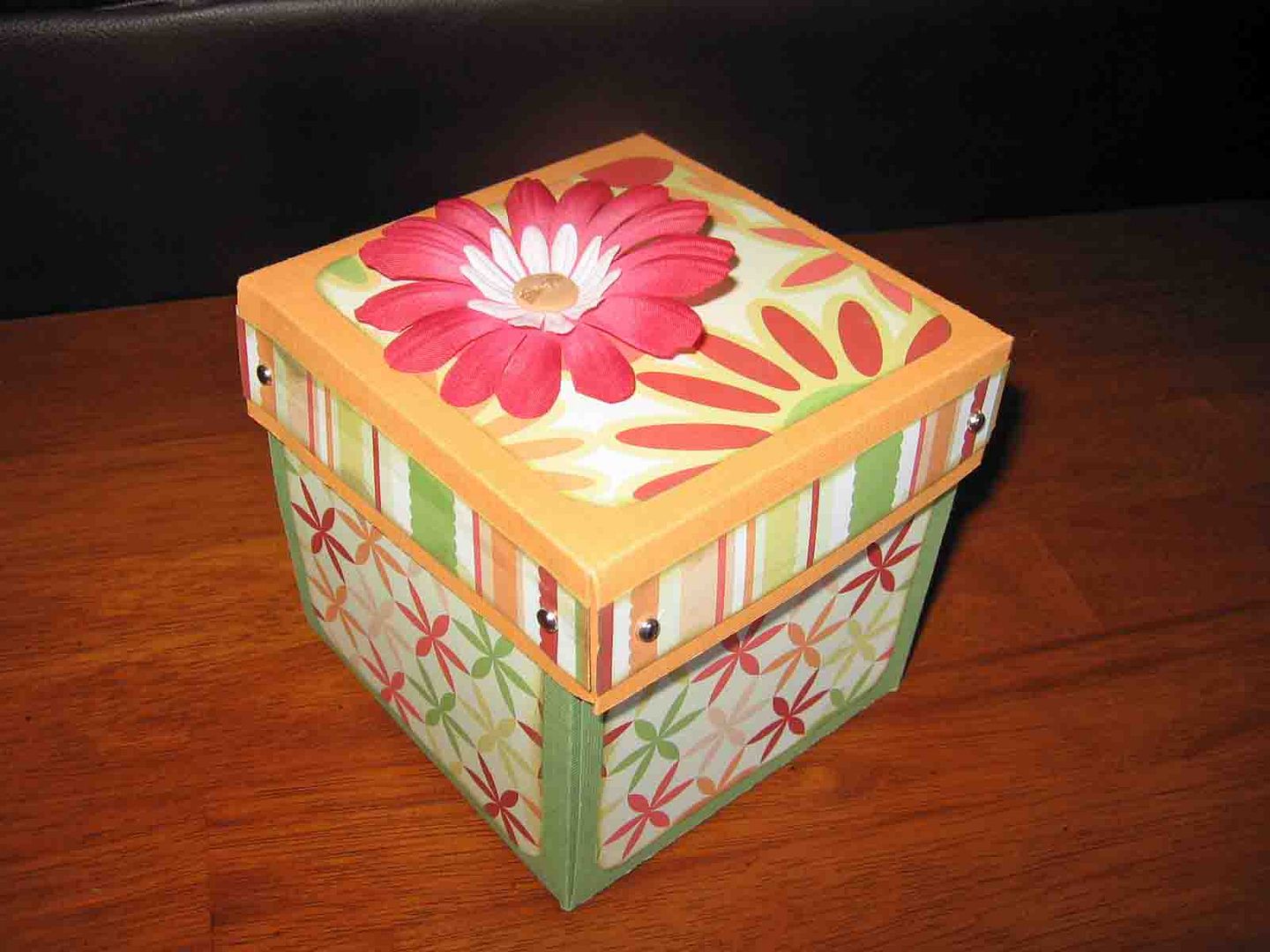 So I have also tried something new. Back in November of 2007, I was invited to teach a scrapbooking class to my mom's Relief Society. I assembled kits to make the Exploding Box. The project was a HUGE hit with the women. Then a little while later TIP JUNKIE had a call for Christmas projects and I shared with her the Exploding Box. I then began getting emails from sweet women asking how they could get the instructions and did I sell them. At first I was just flattered by the inquiries and then the more interest I got, I realized I should try to act upon this. I had heard of Etsy and thought it might be the perfect forum to sell these instructions. So I spent a few hours typing up details instructions, taking photos and making diagrams of the boxes.


I turned my hard work into a pdf document and then posted it on my etsy store named Creative Nik. I was afraid maybe I would post the instructions and no one would be interested, but to my surprise people have had much interest in them. I even sold one of the assembled boxes. It is a little scary for me to put myself out there, but it has also been kind of fun.