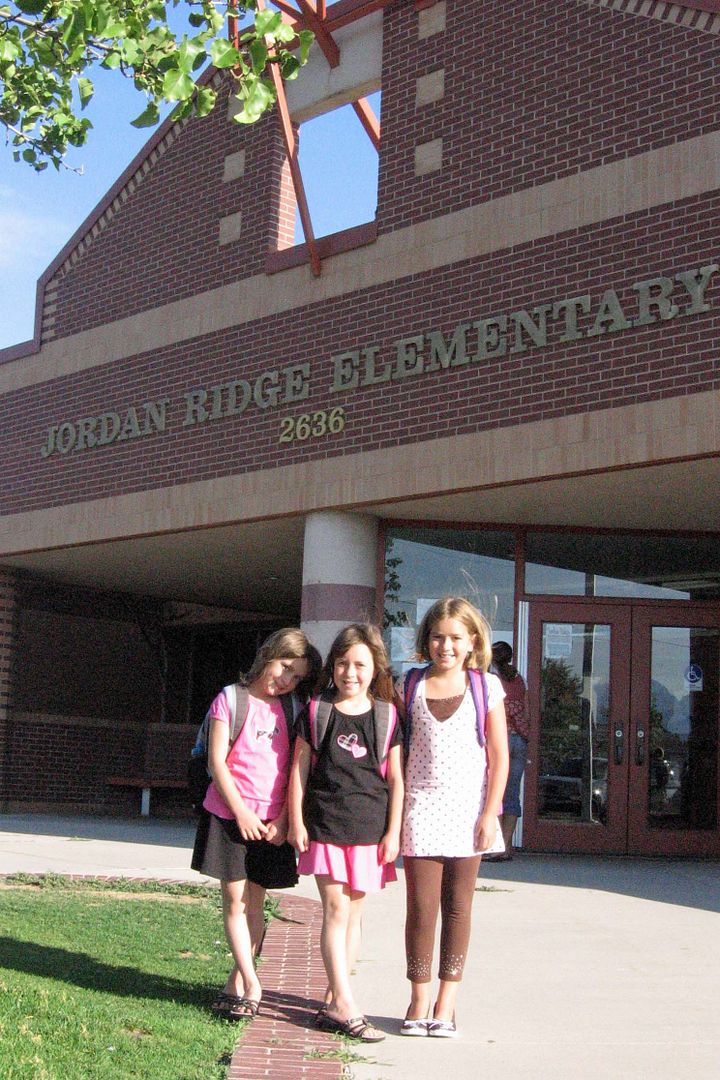 Monday was the first day of school for year-round kids.
We spent Sunday evening making lunches, setting out back-to-school outfits, and making sure backpacks were ready to be used again. Before bedtime Steve took a few minutes to give them a blessing. I love to sit in the room and listen to the sweet words that says about each child and the encouraging words he gives to them to lead them through the school year.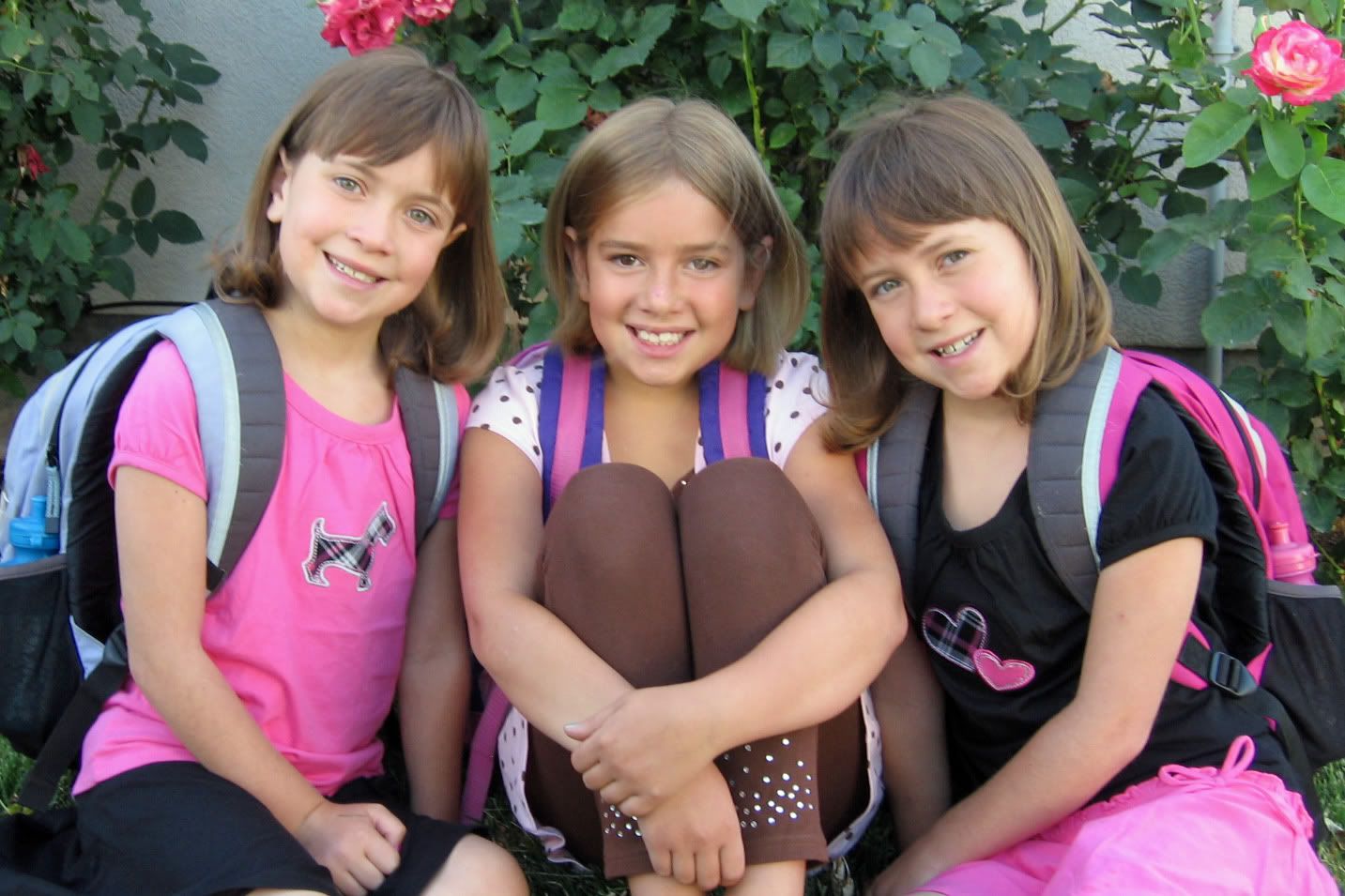 This year Katie and Becky are back in the same classroom. Becky spent last year in the accelerated classroom and Katie in the traditional, but Katie tested last February and was accepted in the program. I think they are excited to be back in the same class together. They are 3rd graders and their teacher, Mrs. Smith, seems quite nice. As they lined up before school, many of the children in their class, were so excited to be having TWINS in their class. I listened as they tried to figure out which was which. Some noticed Becky's beauty mark on the left side of her check and were planning to use that as their way of telling them apart.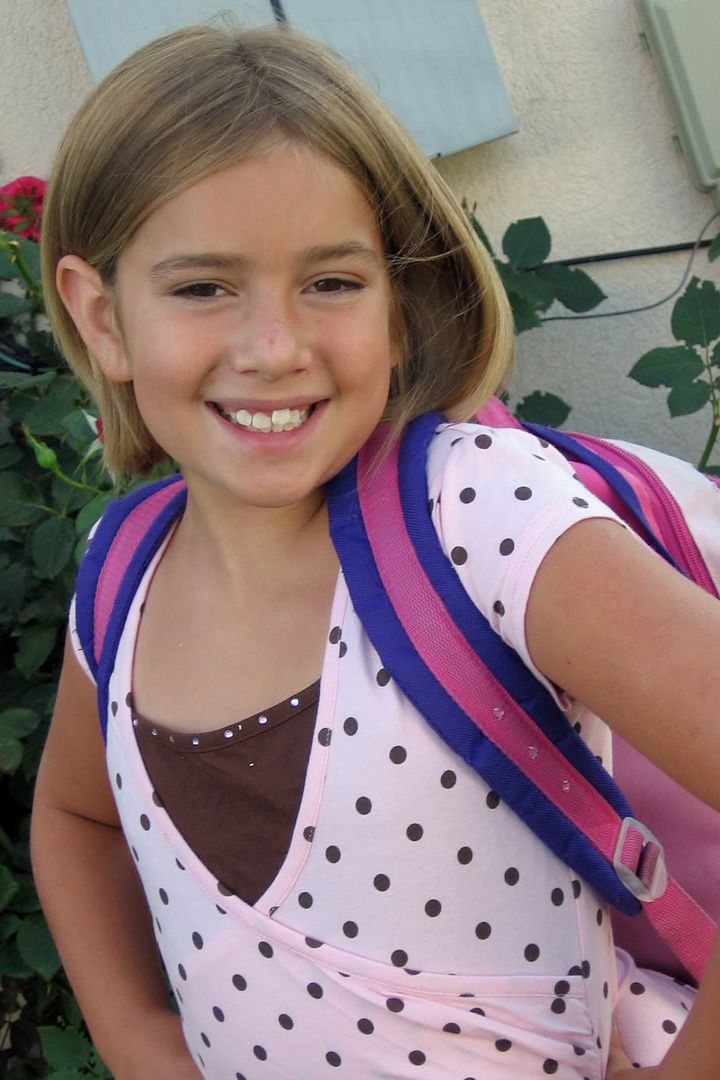 This year Belle is a 5
th
grader...which I have to admit seems kind of crazy to me. I cannot believe she is getting so old. She is in the ALPS program also and has an excited school year coming up. Her teacher, Mrs.
Sabey
, filled us in on some of the things that will be happening this year. They will be studying the
Constitution
which will culminate with a mock congressional hearing. They will be participating in a History Fair, Science Fair and Debate. They are also going to "Biz Town" which is sponsored by the Junior League. There is also a 5
th
grade play. She will be
studying
all the Presidents of the US later in the year and is now memorizing the 50 states, their capitals and abbreviations. She has 2 book reports due every month. She will be one busy girl this school year.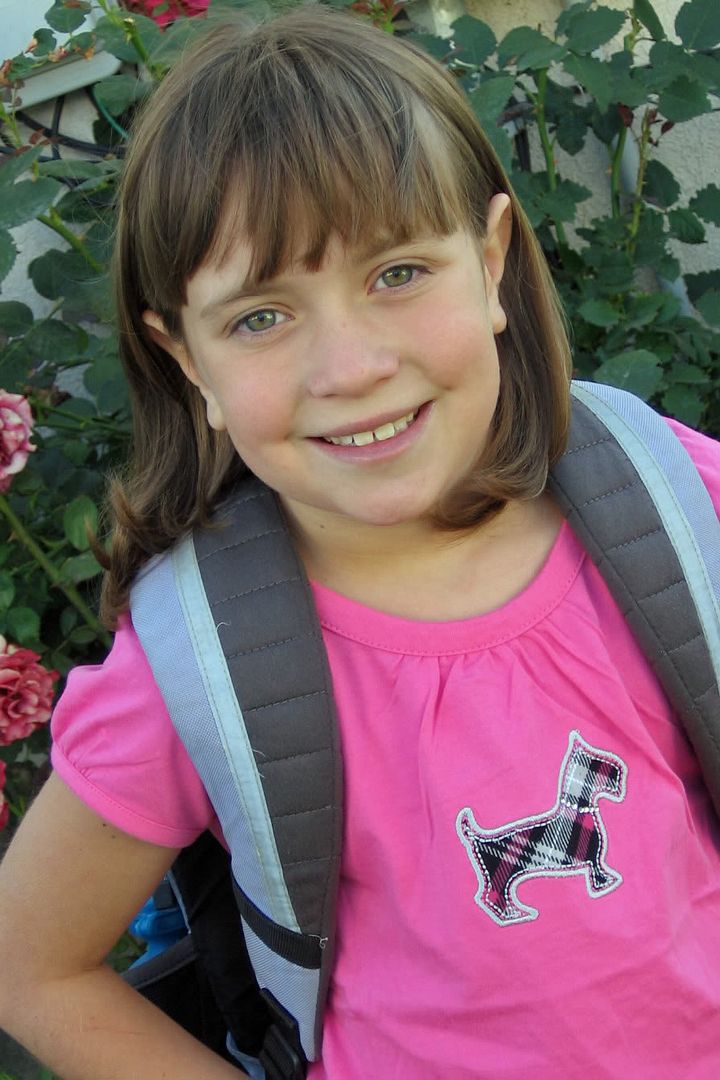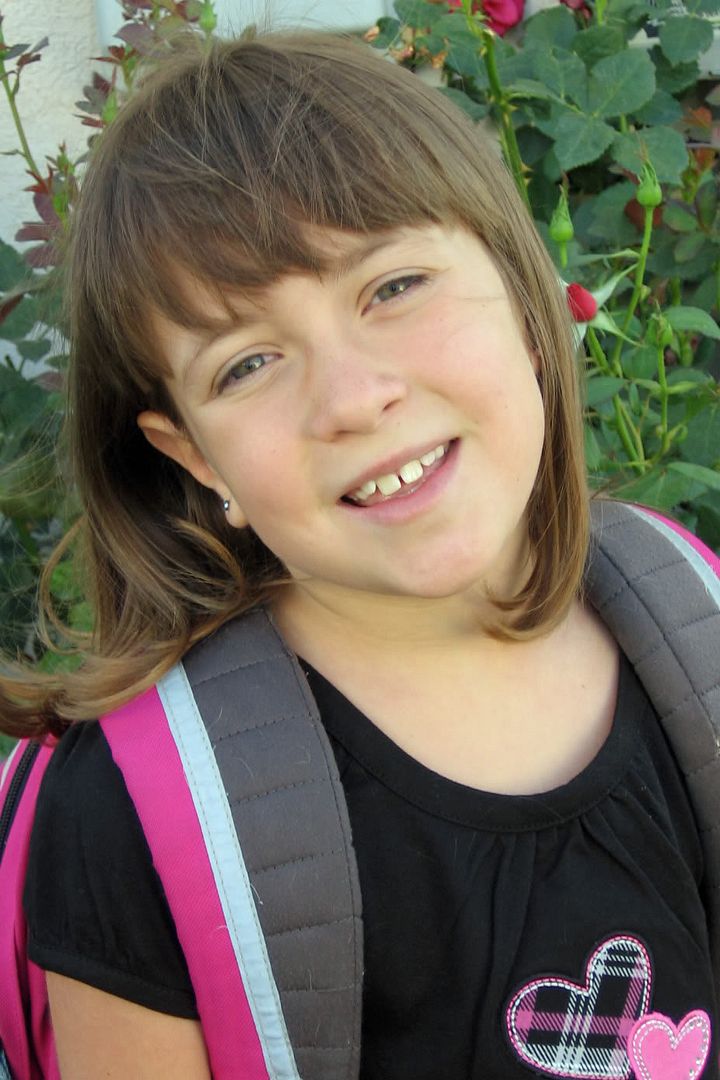 Now with the girls back to school, Zack is the lone child at home. I think
initially
he was enjoying his "quiet time", but after a day or two began to miss the
girlies
a bit. He has a
couple
of fun activities coming up. He spent a week at scout camp already and is going backpacking with Steve in Yellowstone this coming Monday, Tuesday and Wednesday. Then the next week he is going on a road trip with
Gramma
and Papa
Sansevero
to California. And then it will be his turn to begin school.