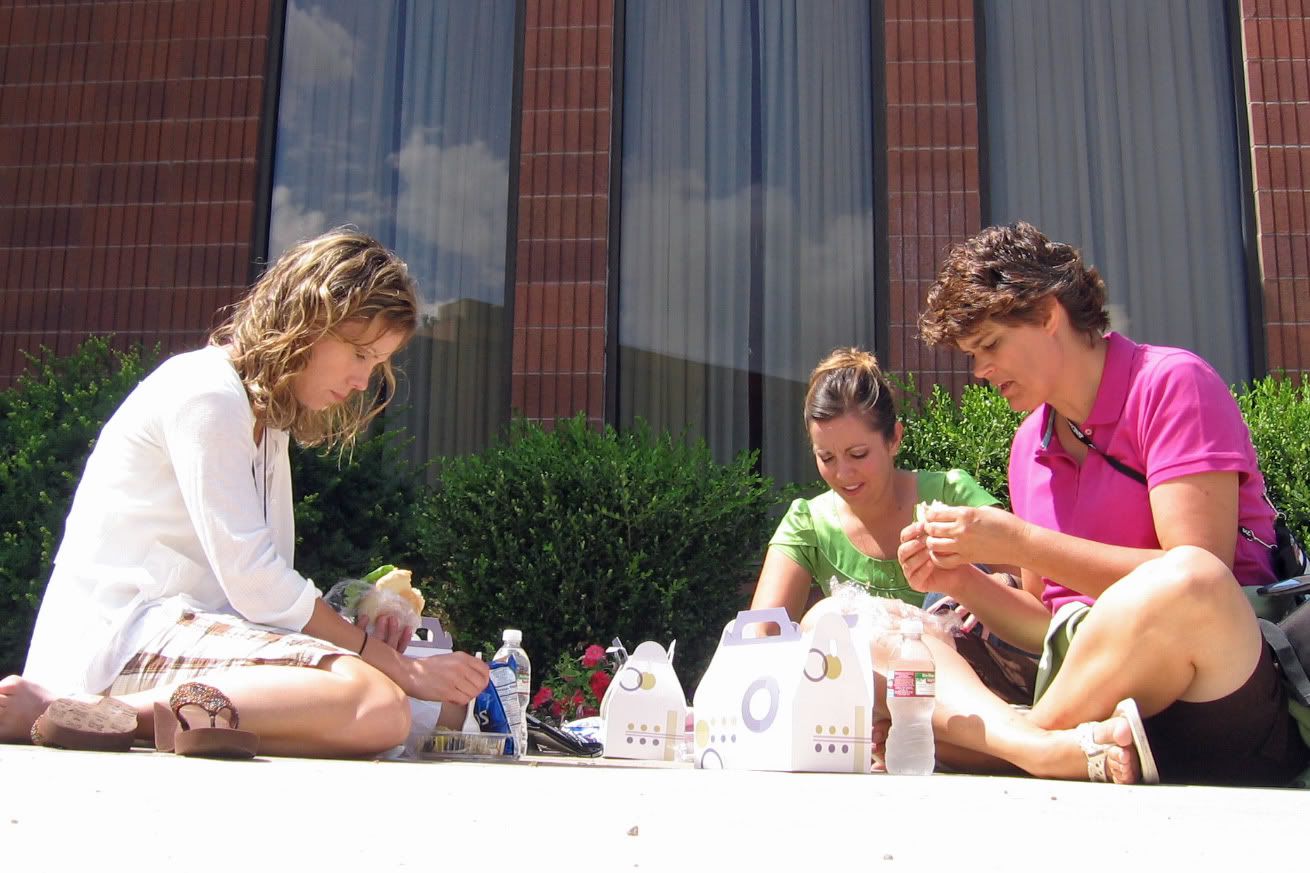 I went to CKU-Provo this past week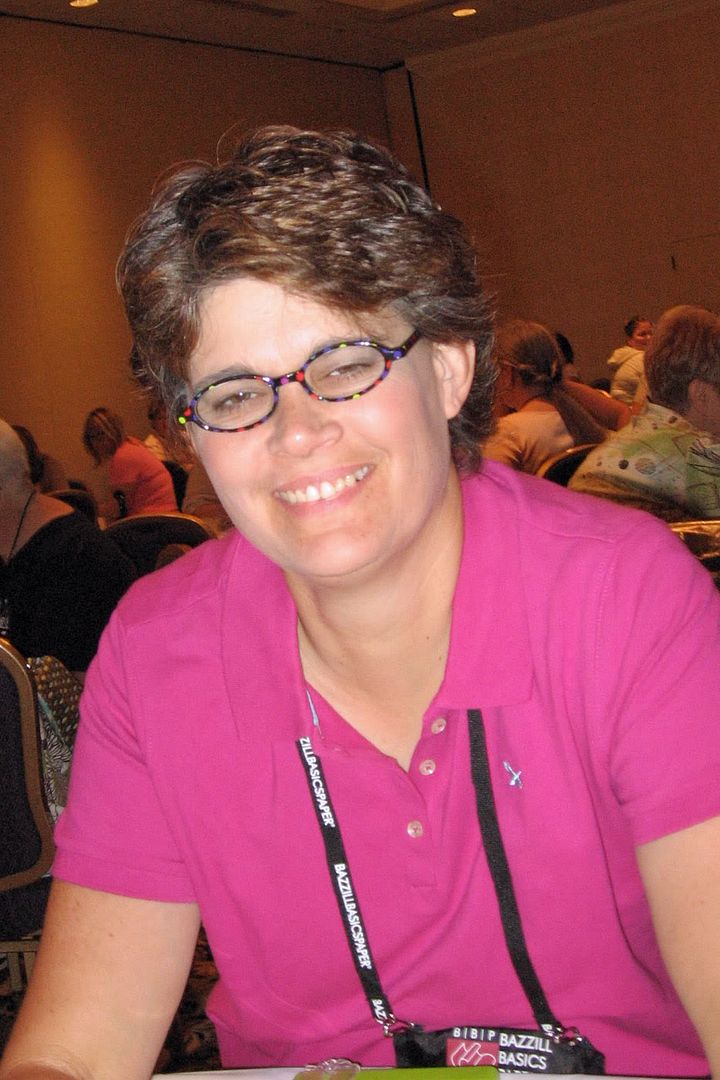 . A few months ago, my friend, Suzanne, called me and asked if I would be interested in going with her. So on a whim, I decided to go and we invited our friend, Annette to come along with us. Annette and Suzanne arrived at the Marriott early in the afternoon and attended a few classes. I was unable to join them until later that evening.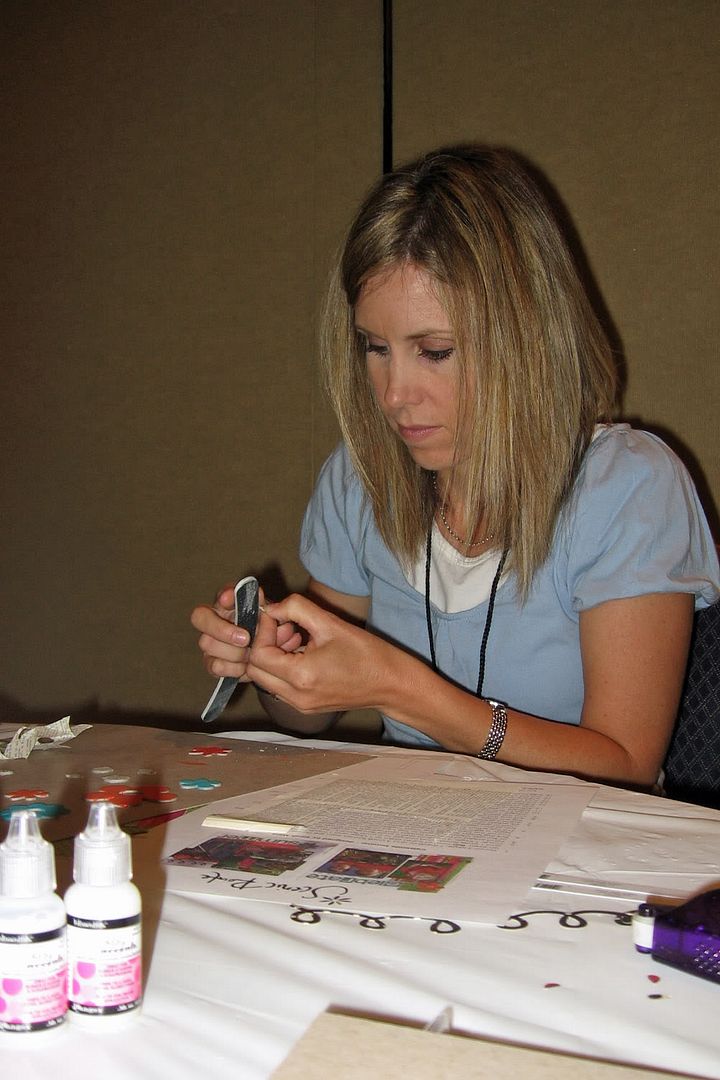 Thursday morning I went and got my registration packet and bag. Then the girls and I went to the Arches class to await our teachers. This day we would spend the entire day in one classroom and the teachers would be coming to us and teaching us different 2 page 6x6 pages to go into a "CKU Memories" album. Margie Romney-Aslett from Making Memories was our first teacher. She is a hoot to have as a teacher. She is part comedian and part instructor. I am NEVER bored in a class that she is teaching. We also had pages by Lisa Bearnson, Lance from Rusty Pickle, Ali Edwards, Tim Holtz from Ranger, Jen Gallagher from Little Yellow Bicycle.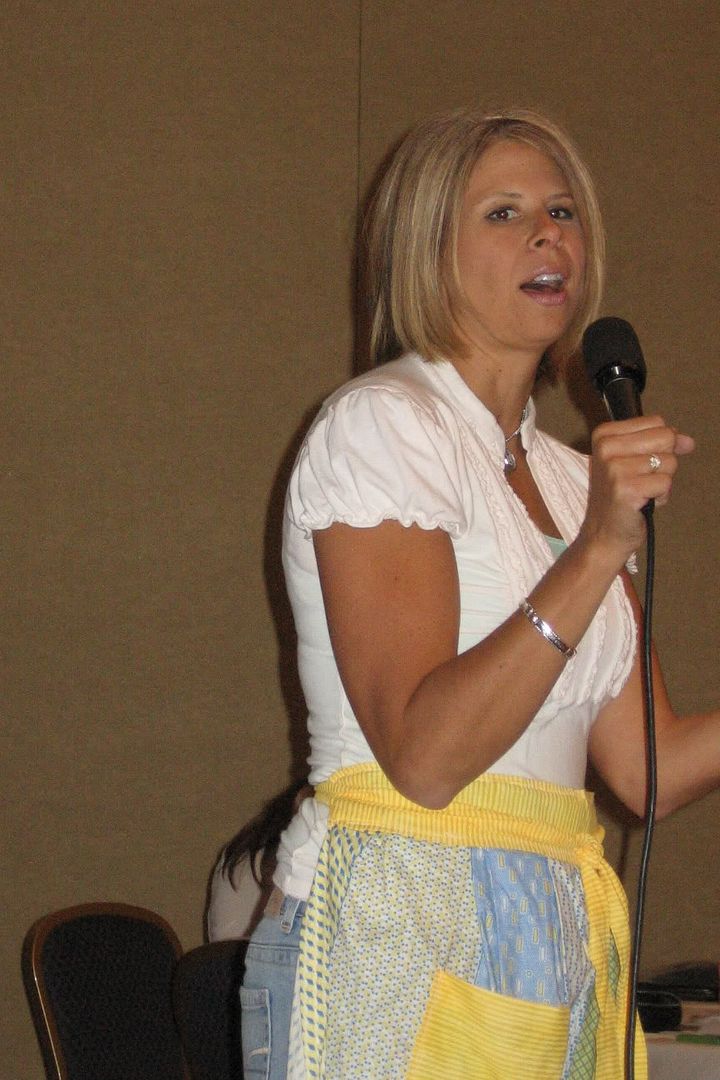 Other times that I have attended CKU they have had similar projects, but usually the colors of the page spread do not coordinate and have been a little disappointed by that, but this time that was not the case. The colors pretty much coordinated with each other and overall the designs of the pages were quite cute. The only real problem with our class was the room. IT WAS FREEZING!!! Suzanne actually commented that her feet had gone numb. Annette and gone to the hotel gift shop and bought a sweatshirt to help keep her warm. When lunch time arrived, we ate outside on the sidewalk, so we could thaw out before going back to the classroom.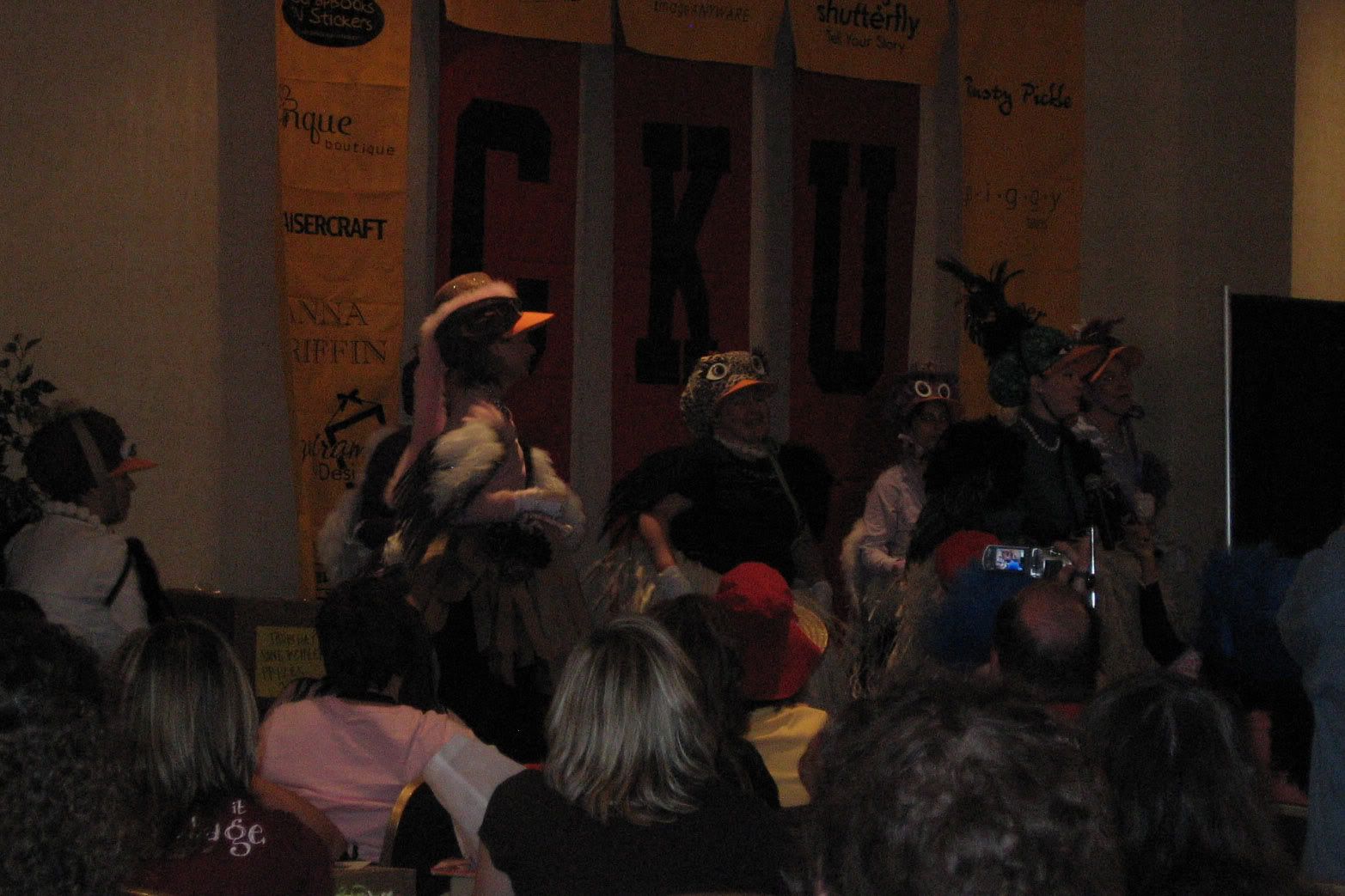 Before all of the classes were complete, Annette received a call on her cellphone. She was informed that her 19 year old son had been hit in the eye with a airsoft pellet that had ricocheted off the wall and was on his way to the emergency. She obviously could not stay and had to go back to South Jordan and assess the situation. Which left Suzanne and I at CKU feeling so bad for our friend. We later heard that things would "hopefully" be okay and she would be back Friday morning for classes.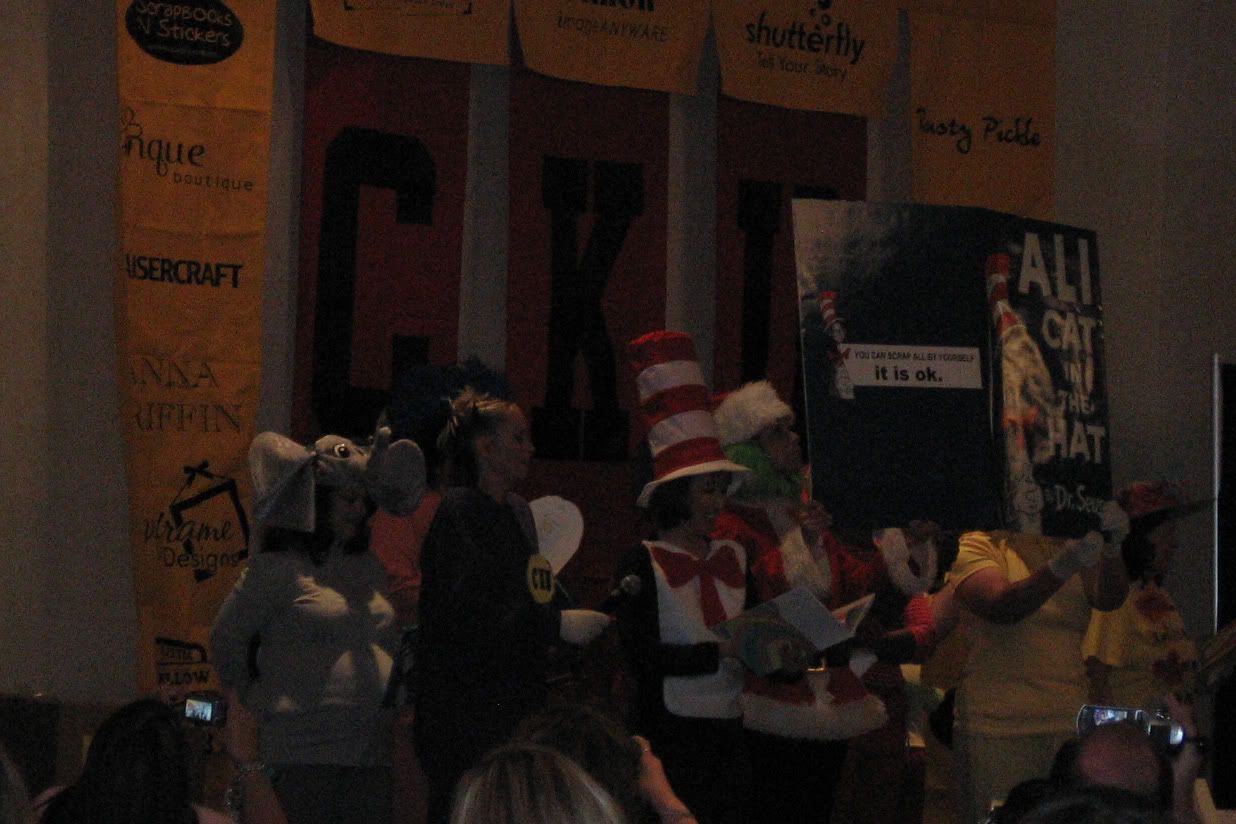 It made it a little hard to enjoy the Thursday night crop and festivities. We did try to make the best of the situation. We sat through 3 dorms performances which were pretty cute. BUT, I was surprised how few dorms there were. In years past I really had a good time participating in these activities, but this time had opted to be a little more low key. And it appeared, maybe others had the same feeling. They actually had another project that we could work on during the crop. Suzanne and I stayed up until midnight, put together our album and hoped to win in one of the drawings, but unfortunately we did not have our name picked. Oh well, we thought... there is always tomorrow night.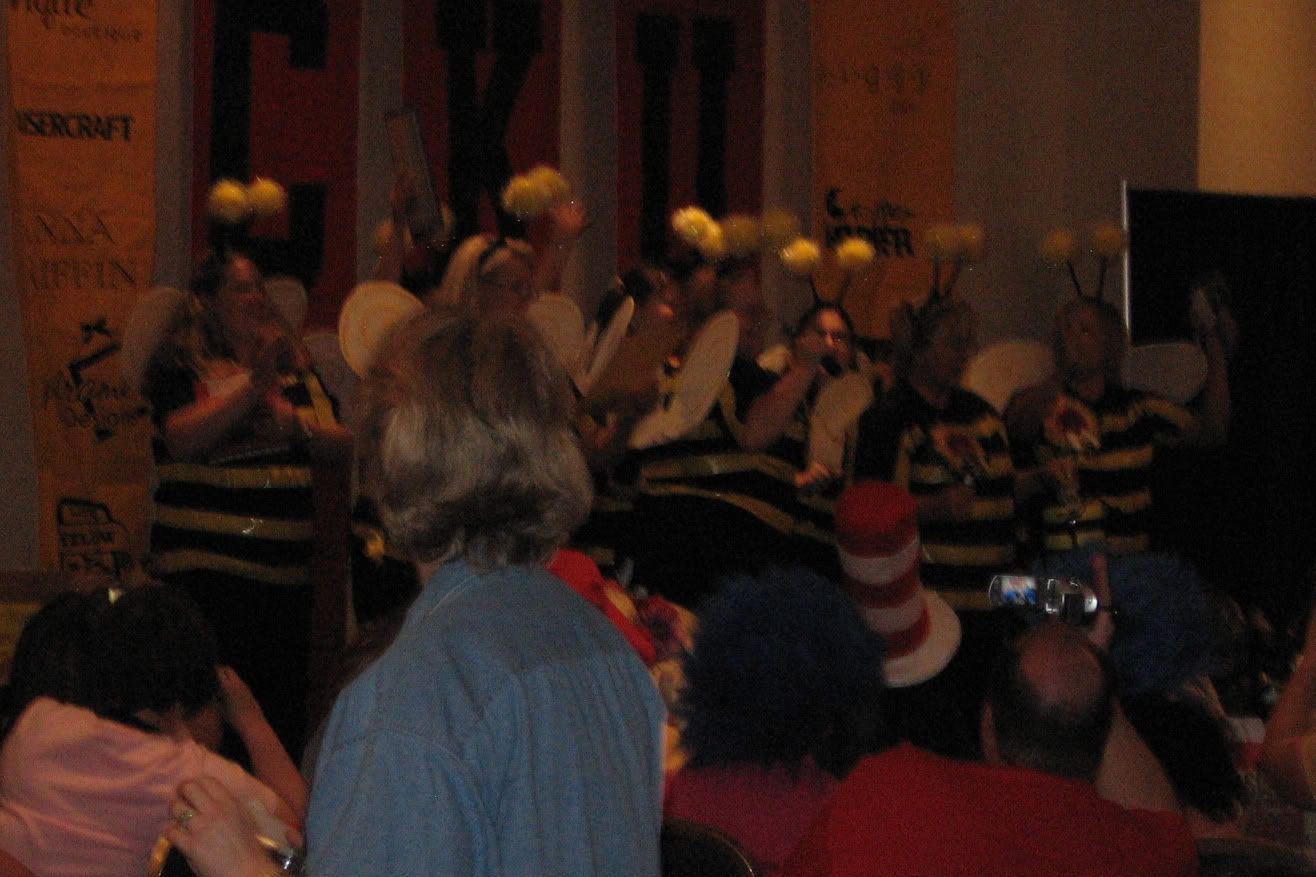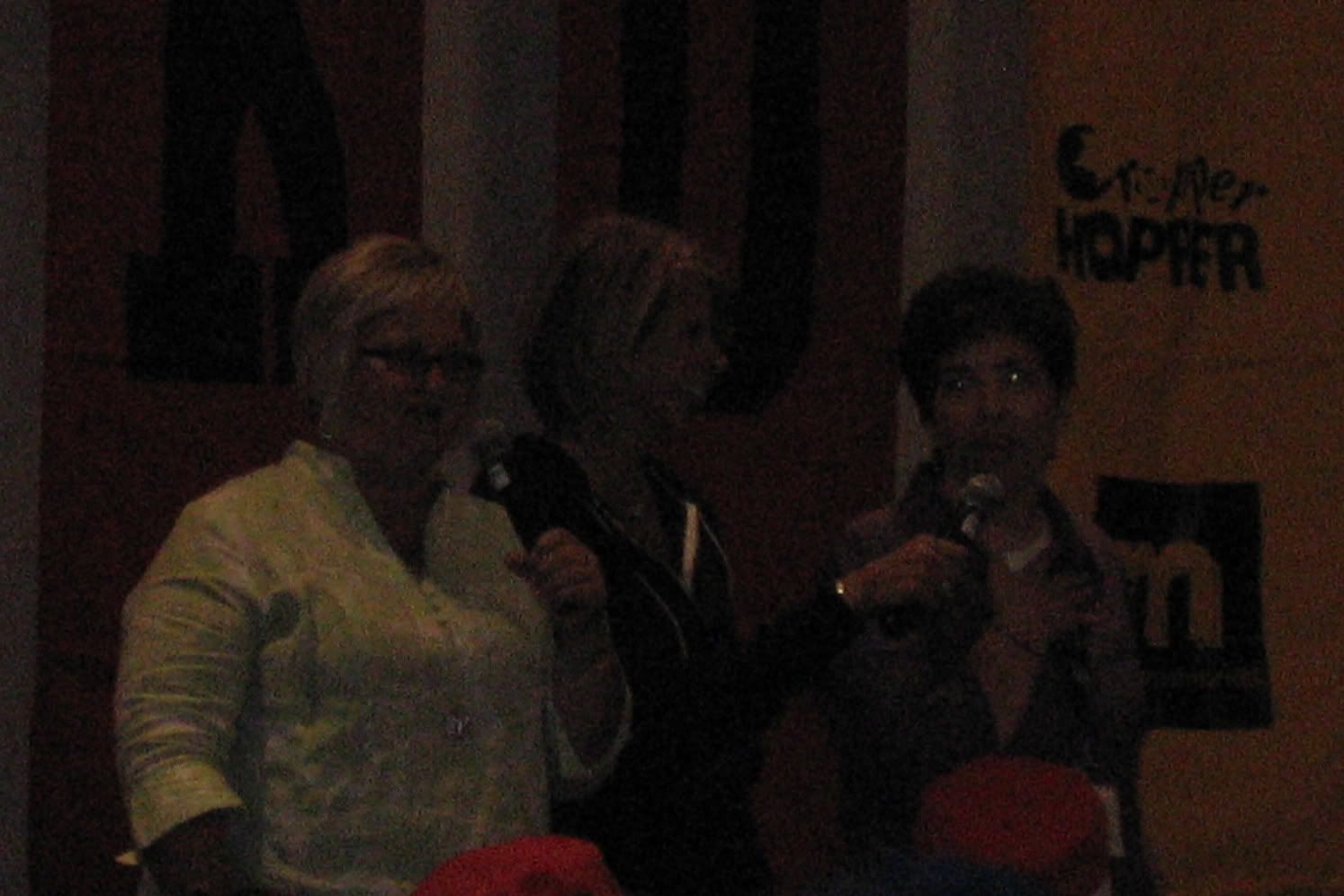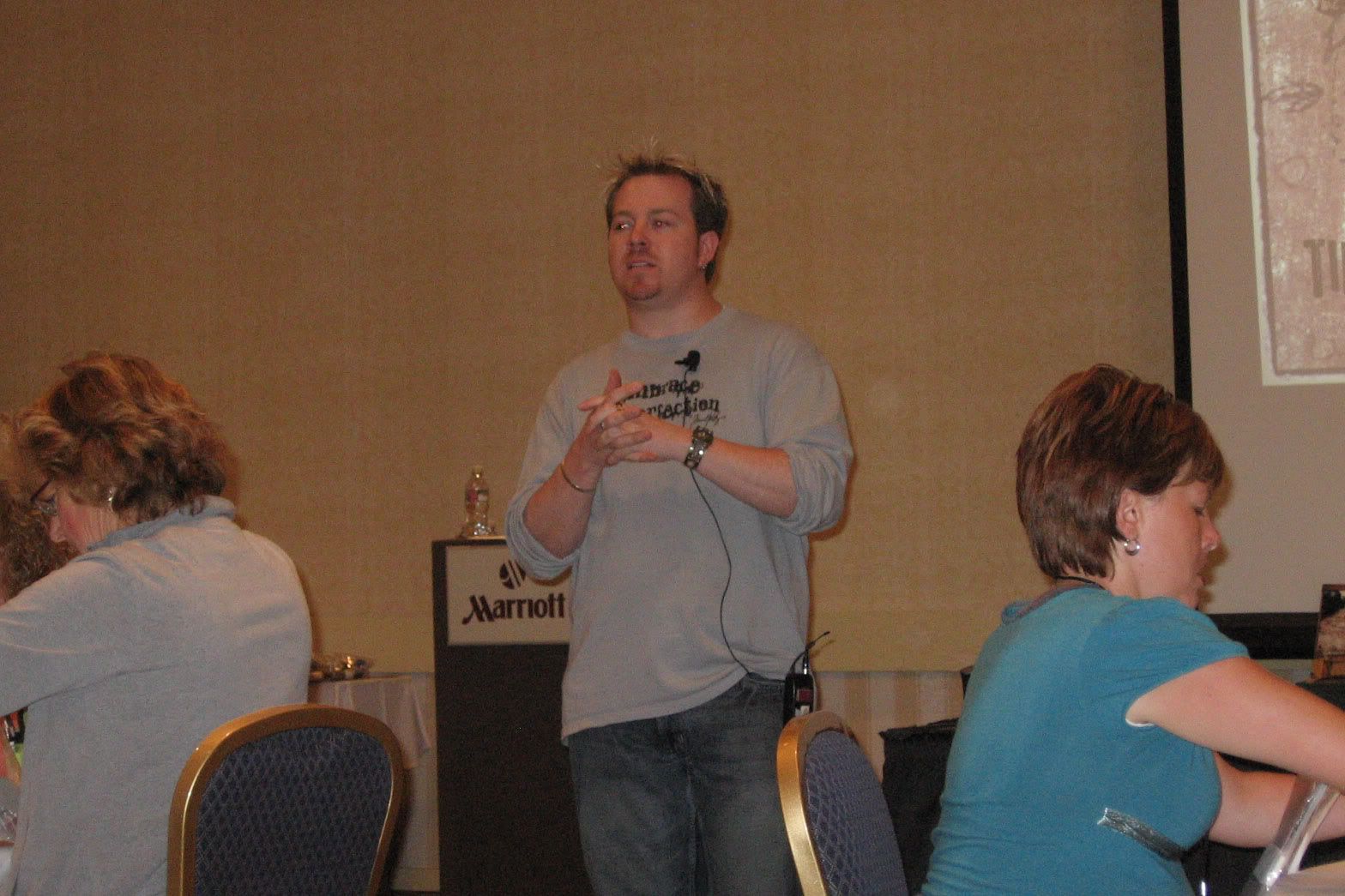 Friday morning we moved around to the teachers classrooms.
We took classes from Piggy Takes and made a cute "slider album", attended a class sponsored by Scenic Route and did a nice Summer themed double page spread and then went to our favorite of the day, TIM HOLTZ. Suzanne and I had taken a class from him 2 years ago and still remember how awesome his class was.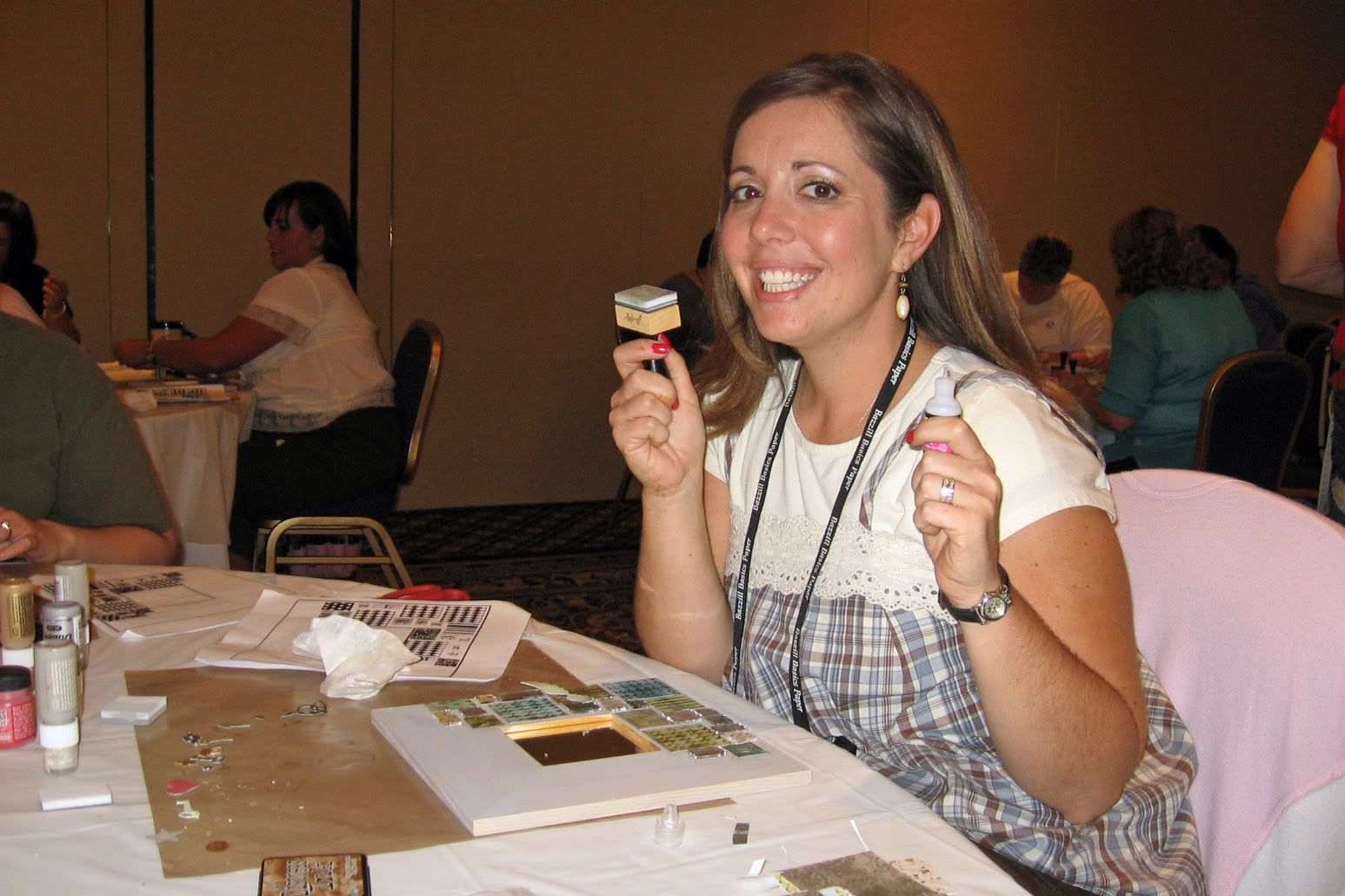 I love learning new ways to use inks and how to really distress paper. he had brought a bunch of his finished projects and had them on display. I took tons of pictures to use for inspiration.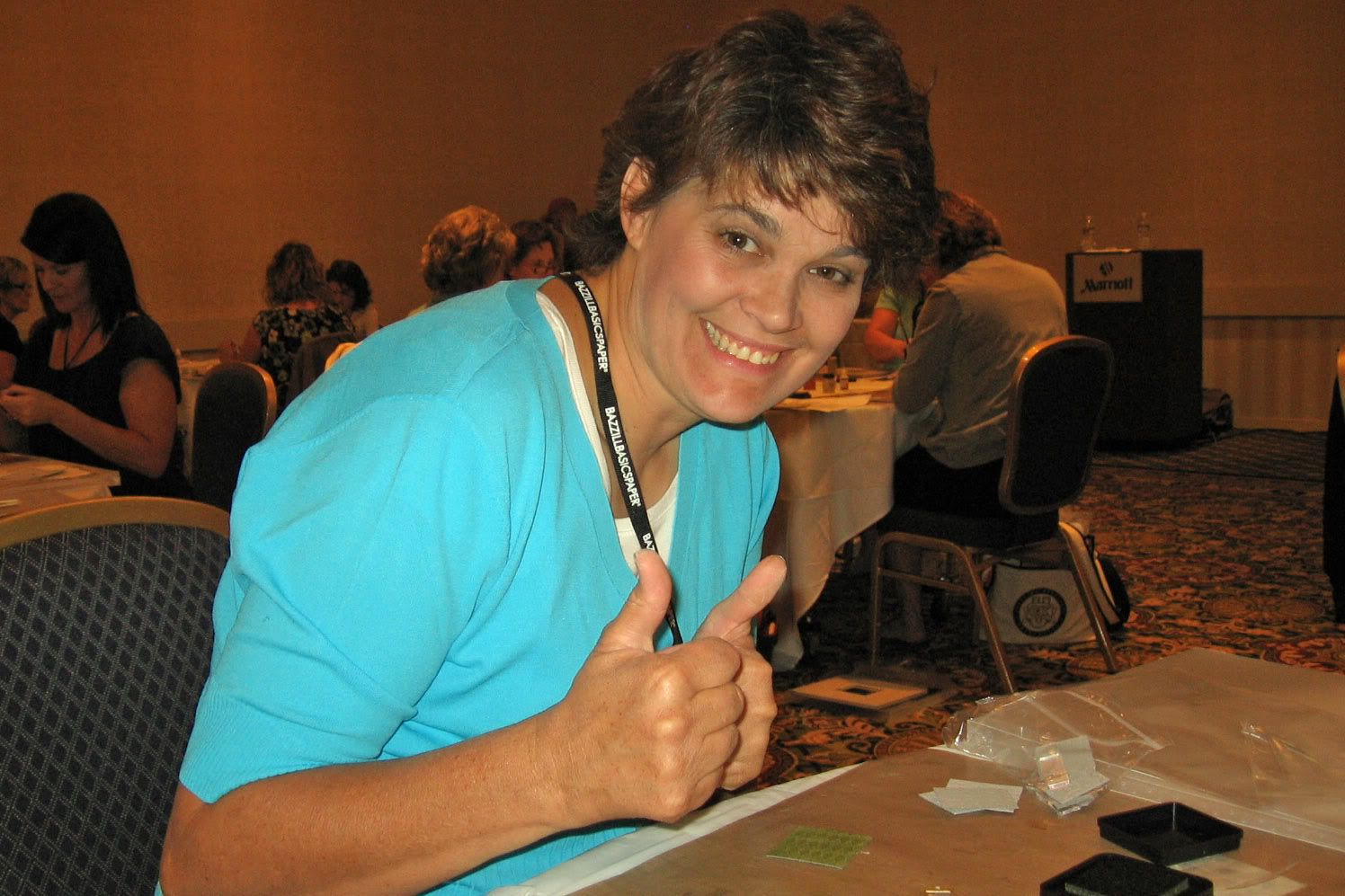 Our project was to make a frame using a bunch of his cool products. We used grunge board, little acrylic pieces, crackle, paint, ink...it was so great!! As I listened to him tell us what we would be doing, or how a product worked I found myself in awe. When someone commented on how cool the effect was, his response was, "SHUT THE FRONT DOOR...I'M A GENIUS" That became one of our catch phrases for the remainder of the weekend.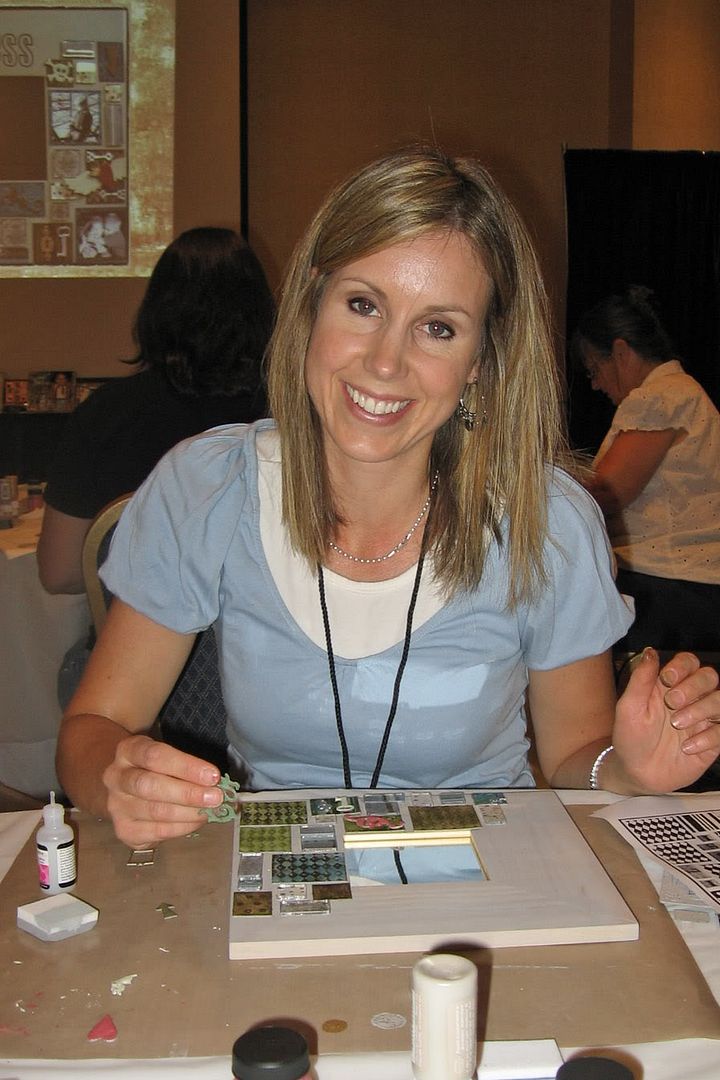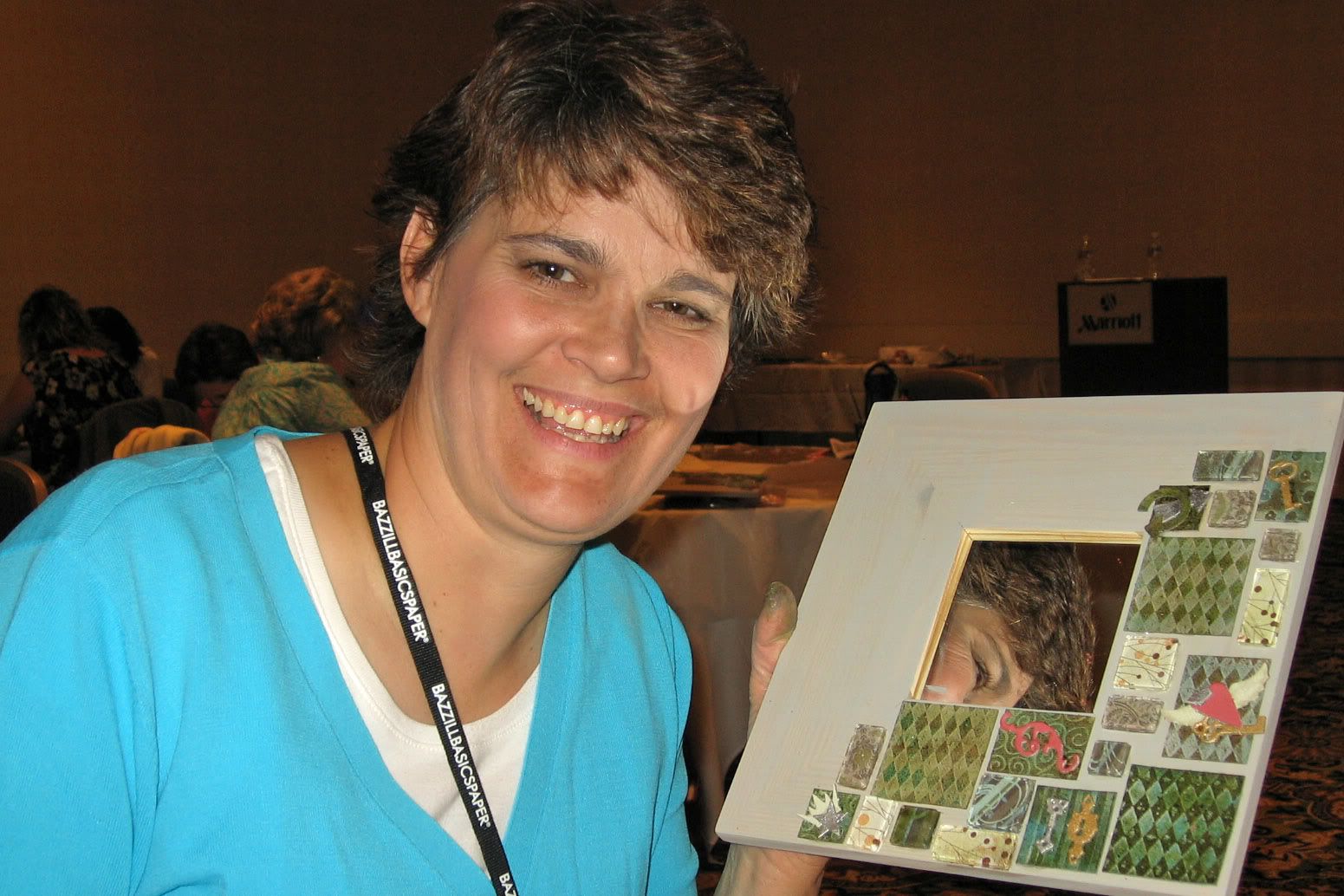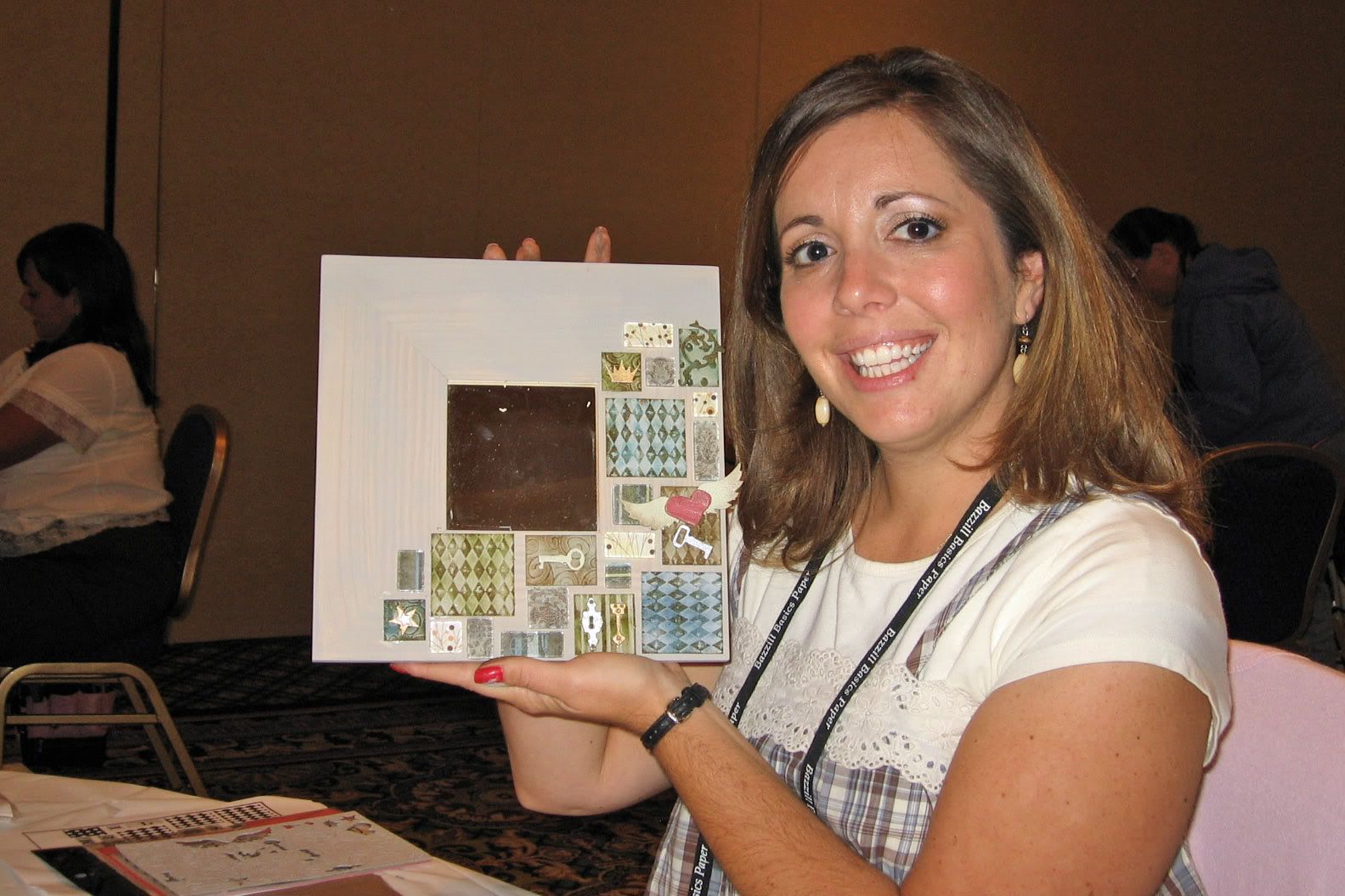 The project turned out GREAT!!!
Now I just need to figure out where to hang it.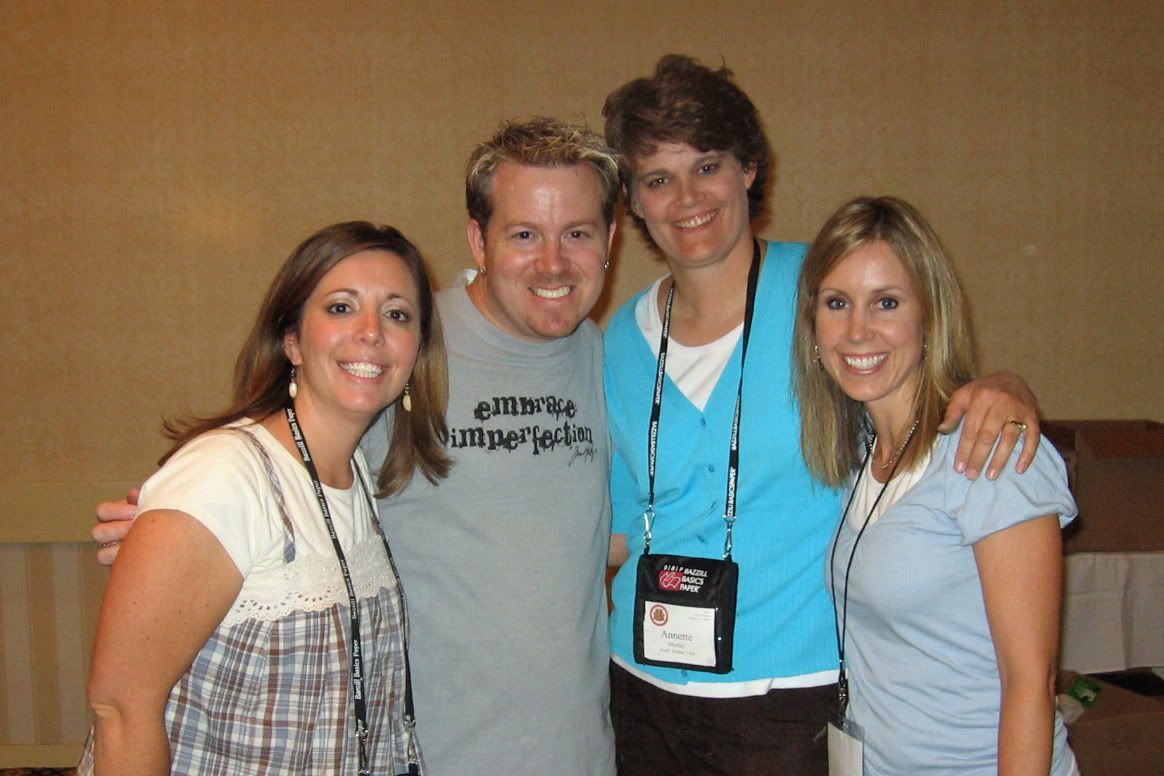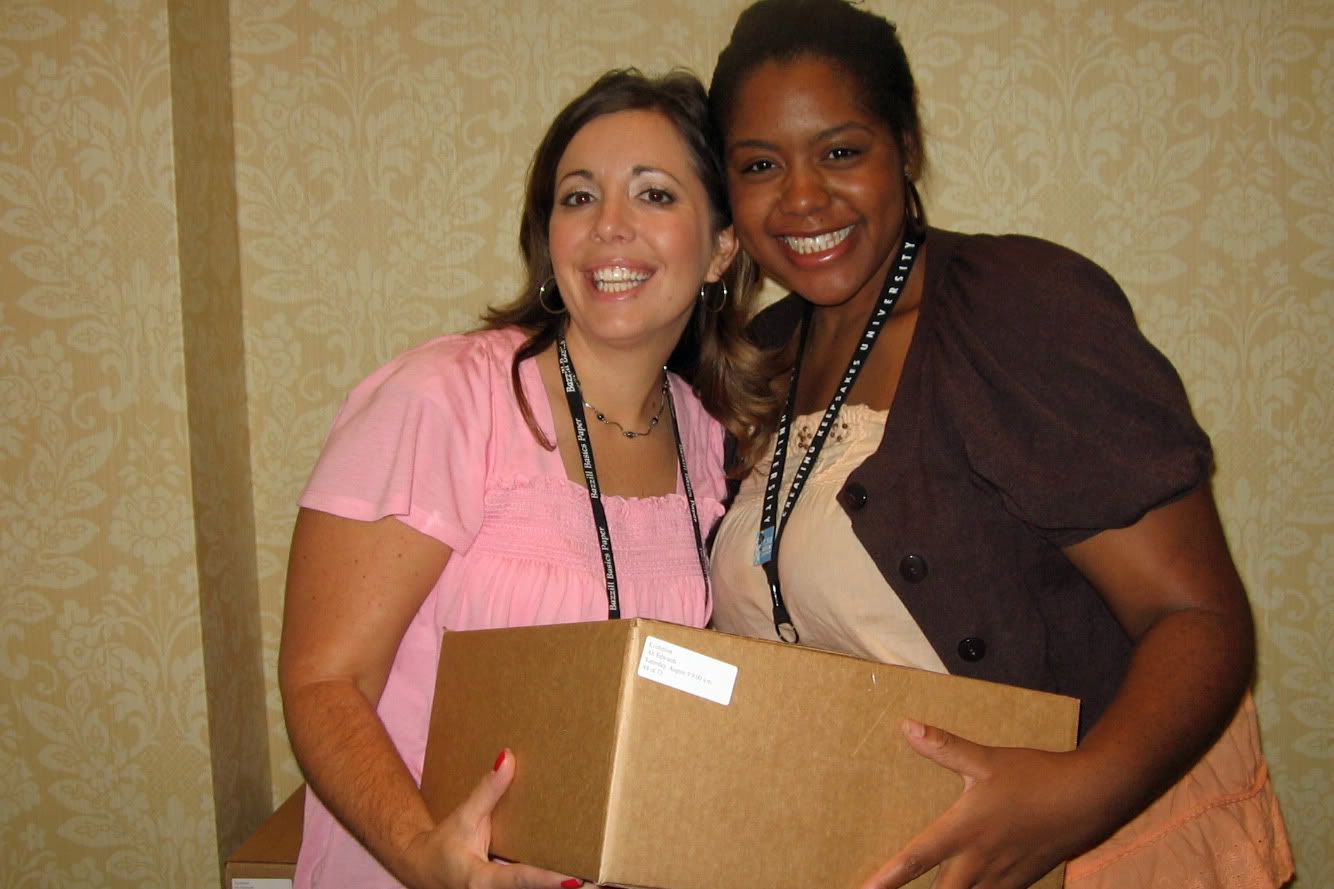 Saturday was the Ali album day. I was so excited about this. The title of the class was EVOLUTION. I am always so inspired when I listen to her speak. She talks much about focusing on capturing moments and not necessarily just events and I love that about her creations. She also talked about "EMBRACING" imperfections in our creations and our photography.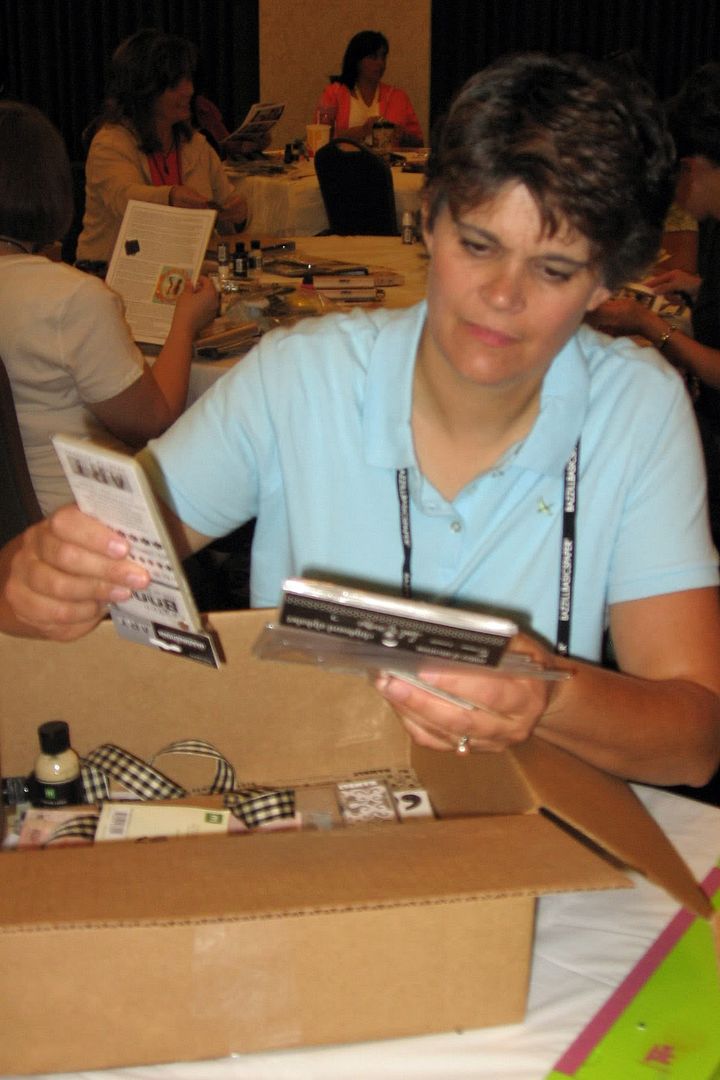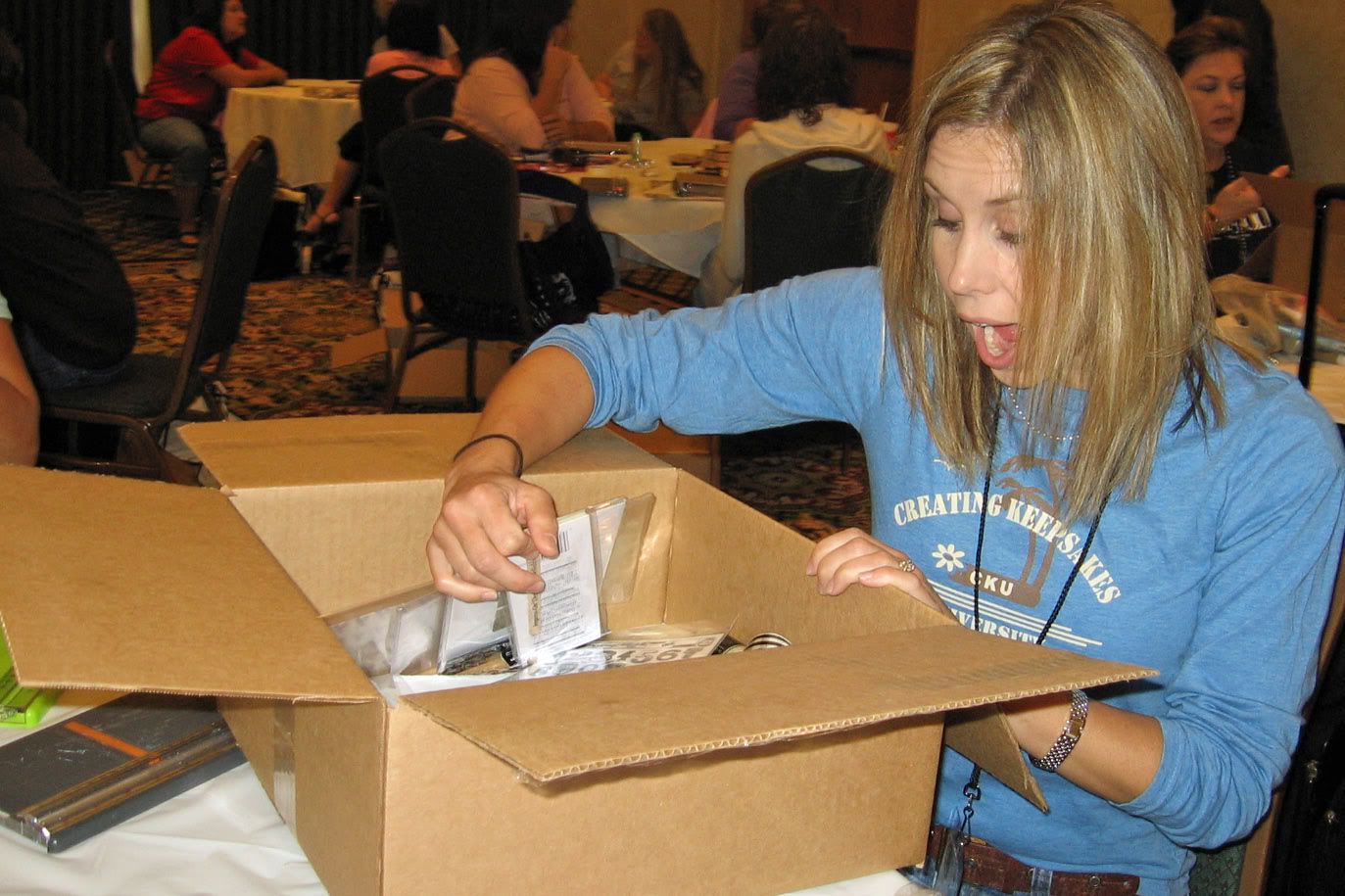 It is always so much fun to open up that cardboard box and see what kind of goodies it contains.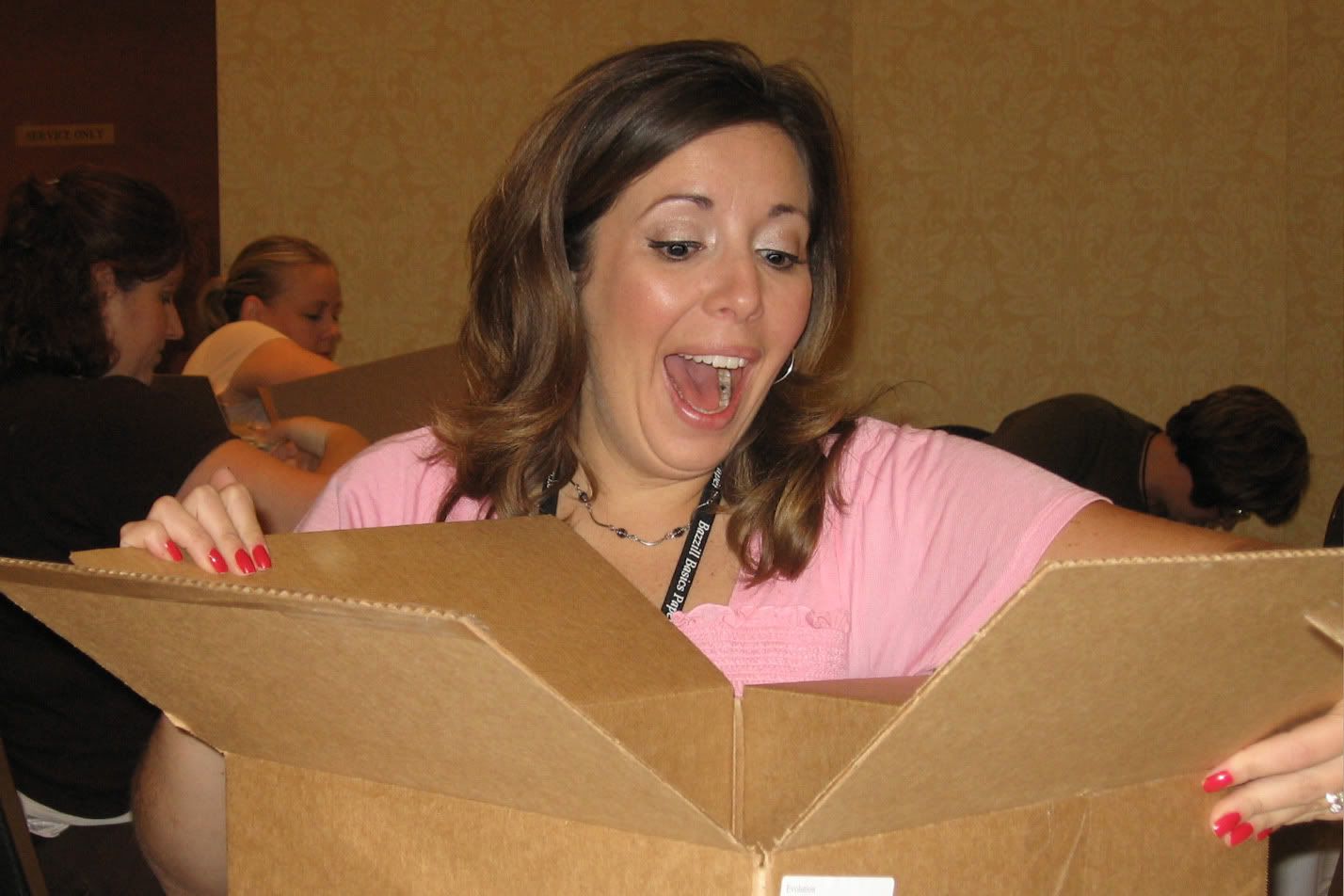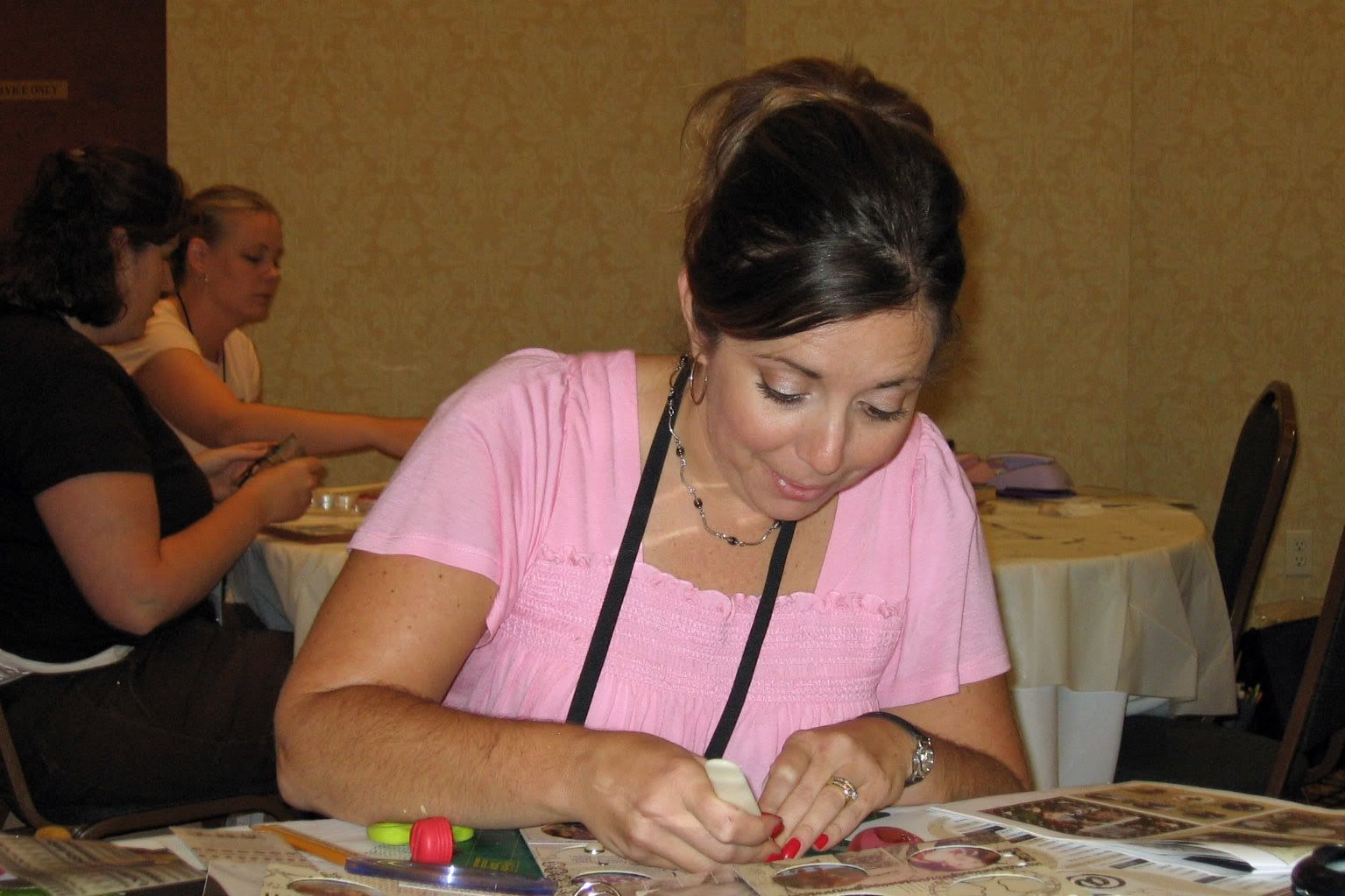 After working from 9:00 am to 5:00 pm, my album was more than half way done. I am so excited to finished my creation and will try to post it here on the blog for all of you to see. It is absolutely beautiful.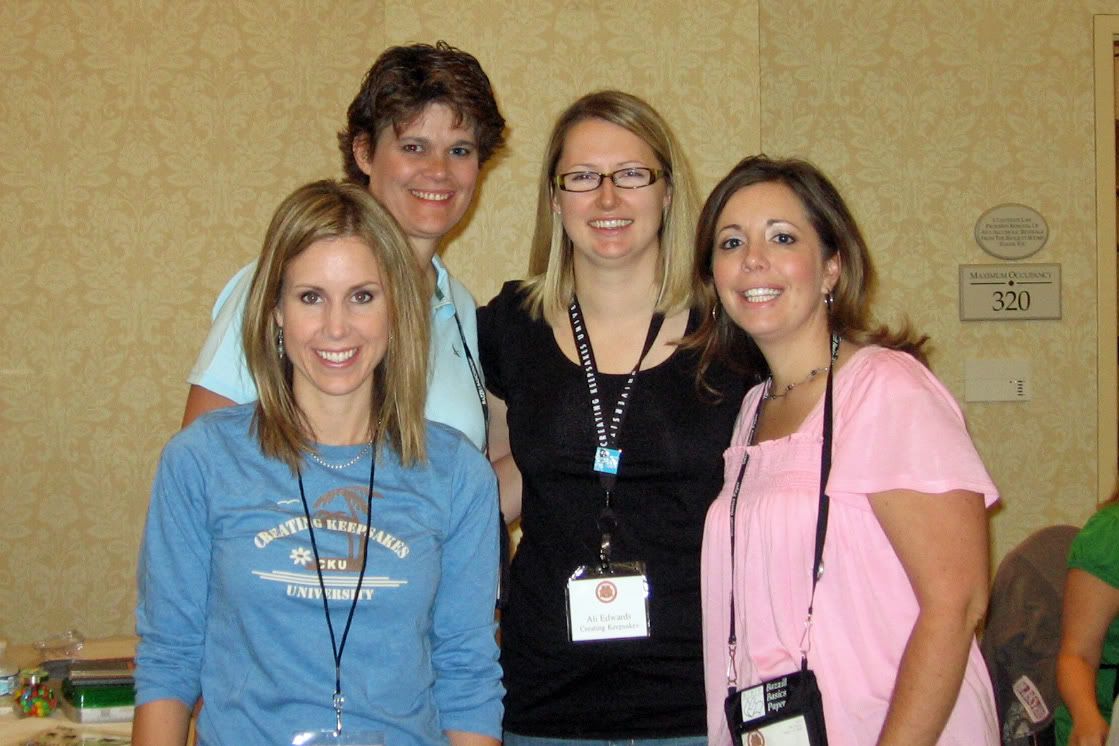 Unfortunately, all good things must come to an end and we packed up all of the goodies and projects that we had received in the past 3 days. Luckily we had received a bunch of different little bags that we could load up with all the goodies.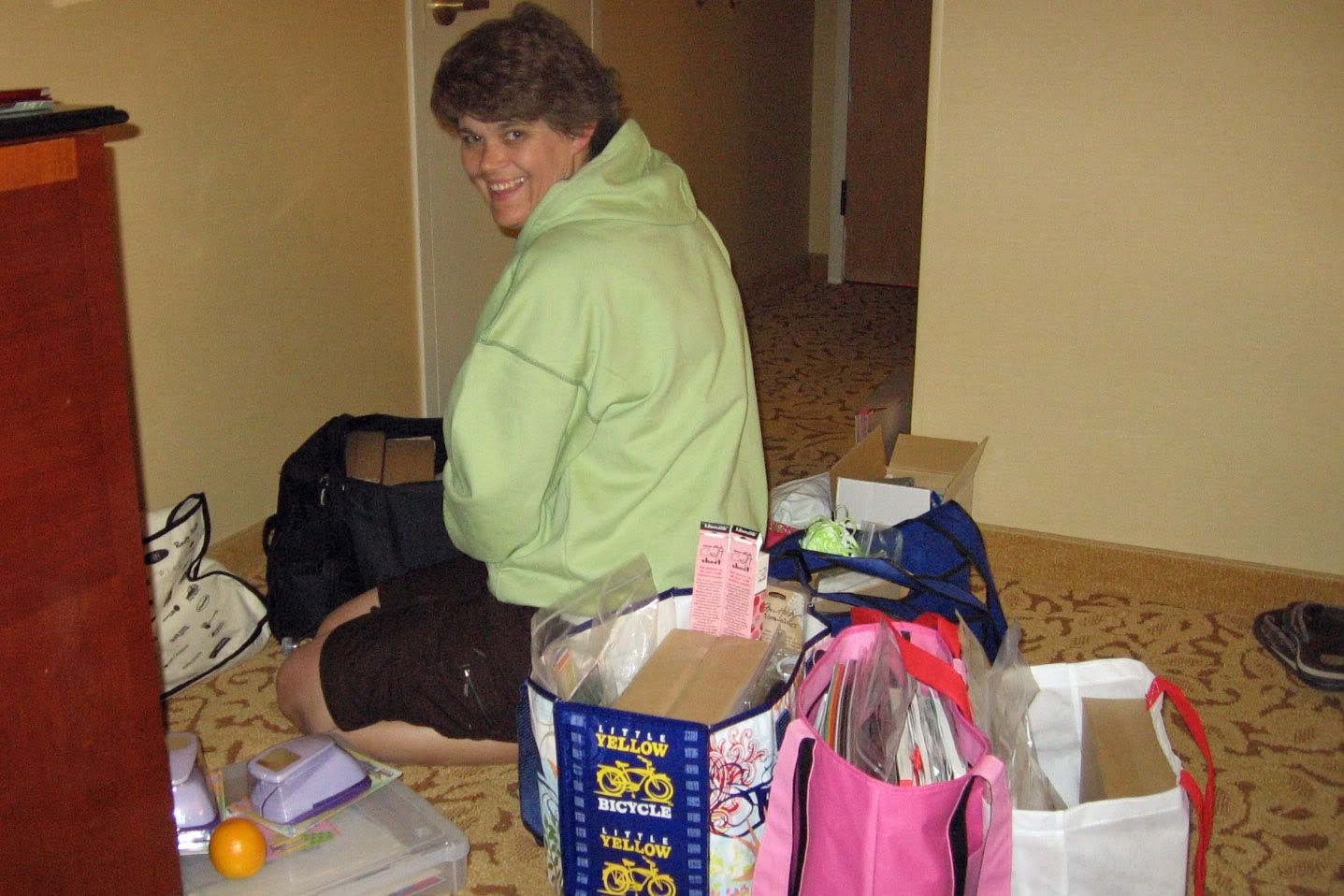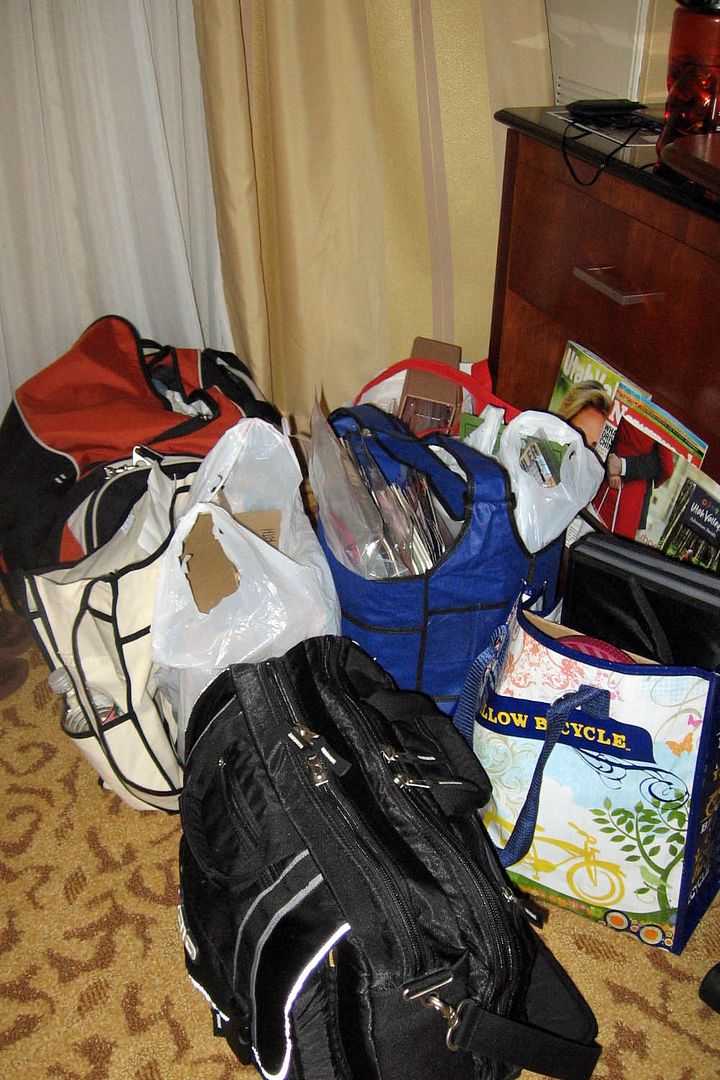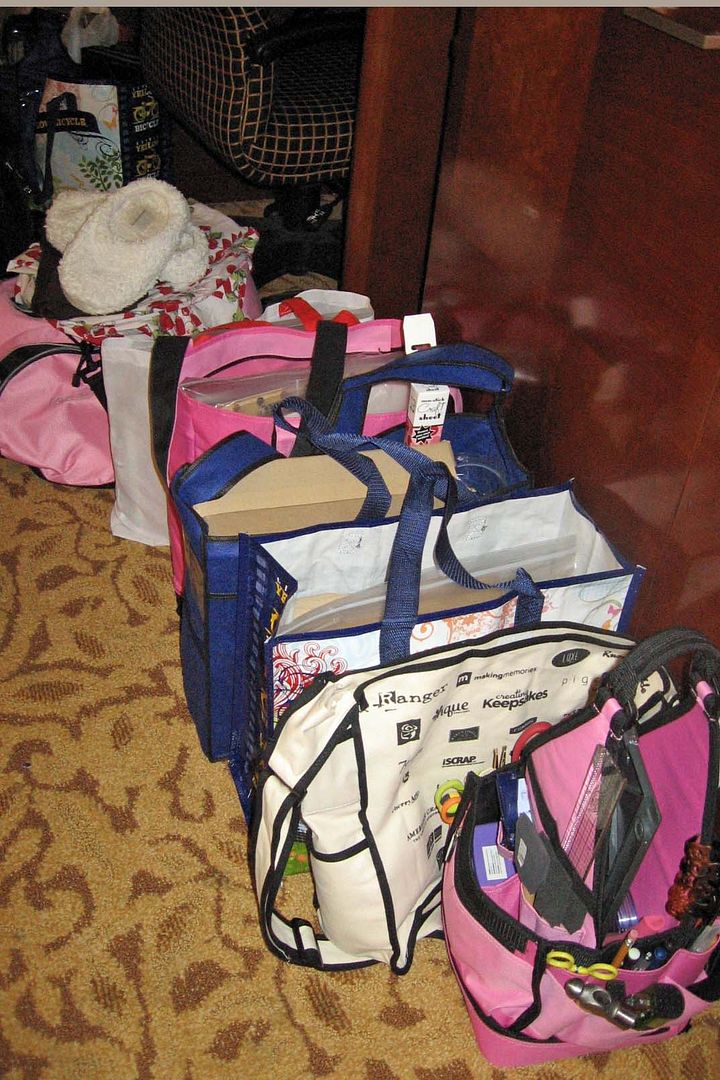 It took a couple of trips to get everything out to the car. And then we attended the commencement, watched the slide show and then said our good-byes and headed back to home and our families.