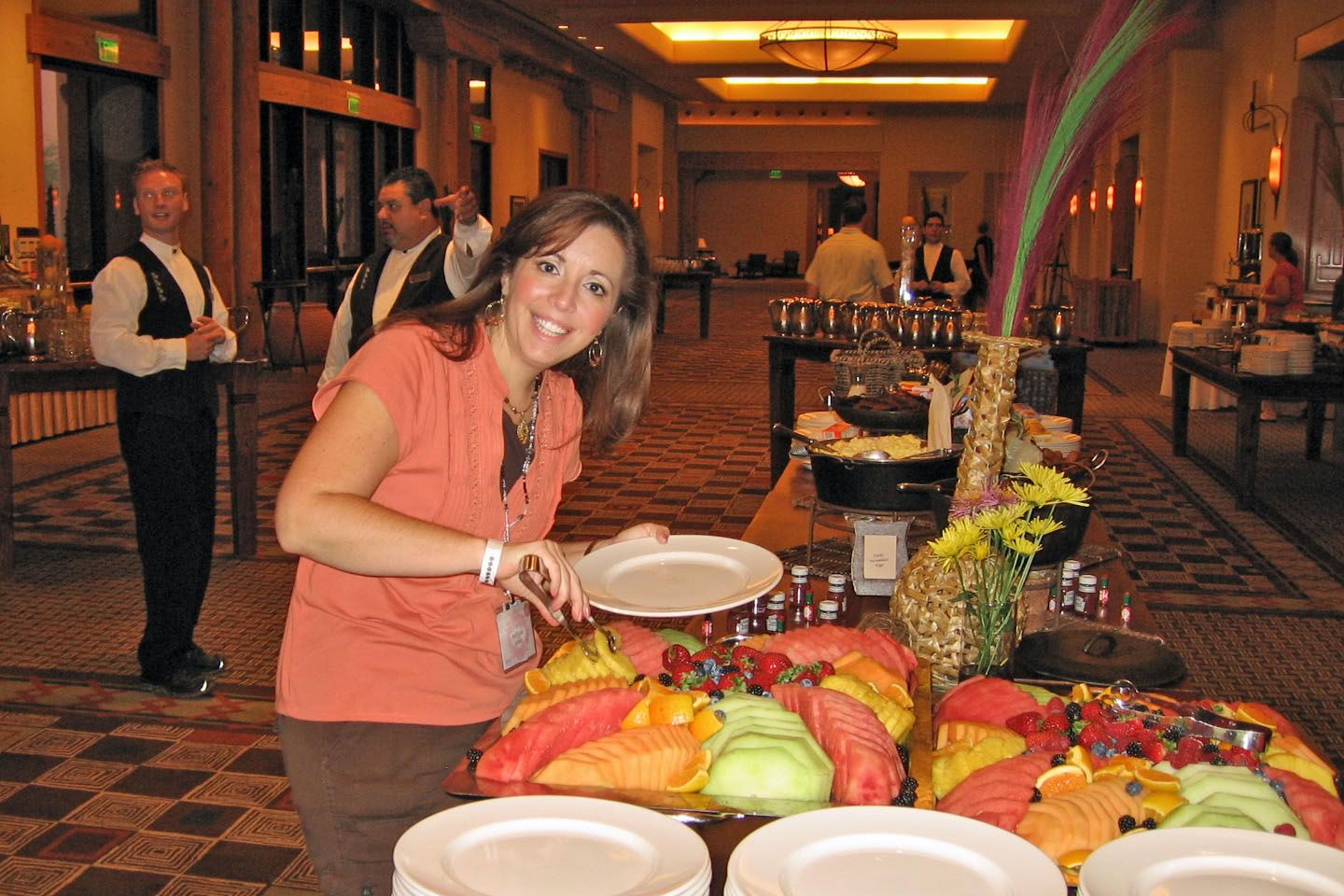 Sarah and I were the first ones up and moving in both of our rooms. We were up in the conference room area by 6:15 am ready to have breakfast. It was a yummy spread too: fresh fruit, muffins, bagels,
eggs
, bacon, sausage, potatoes,
oj
and even when I requested hot cocoa a nice man name Socorro went to the kitchen and brought me a cup of hot cocoa. Very nice!!!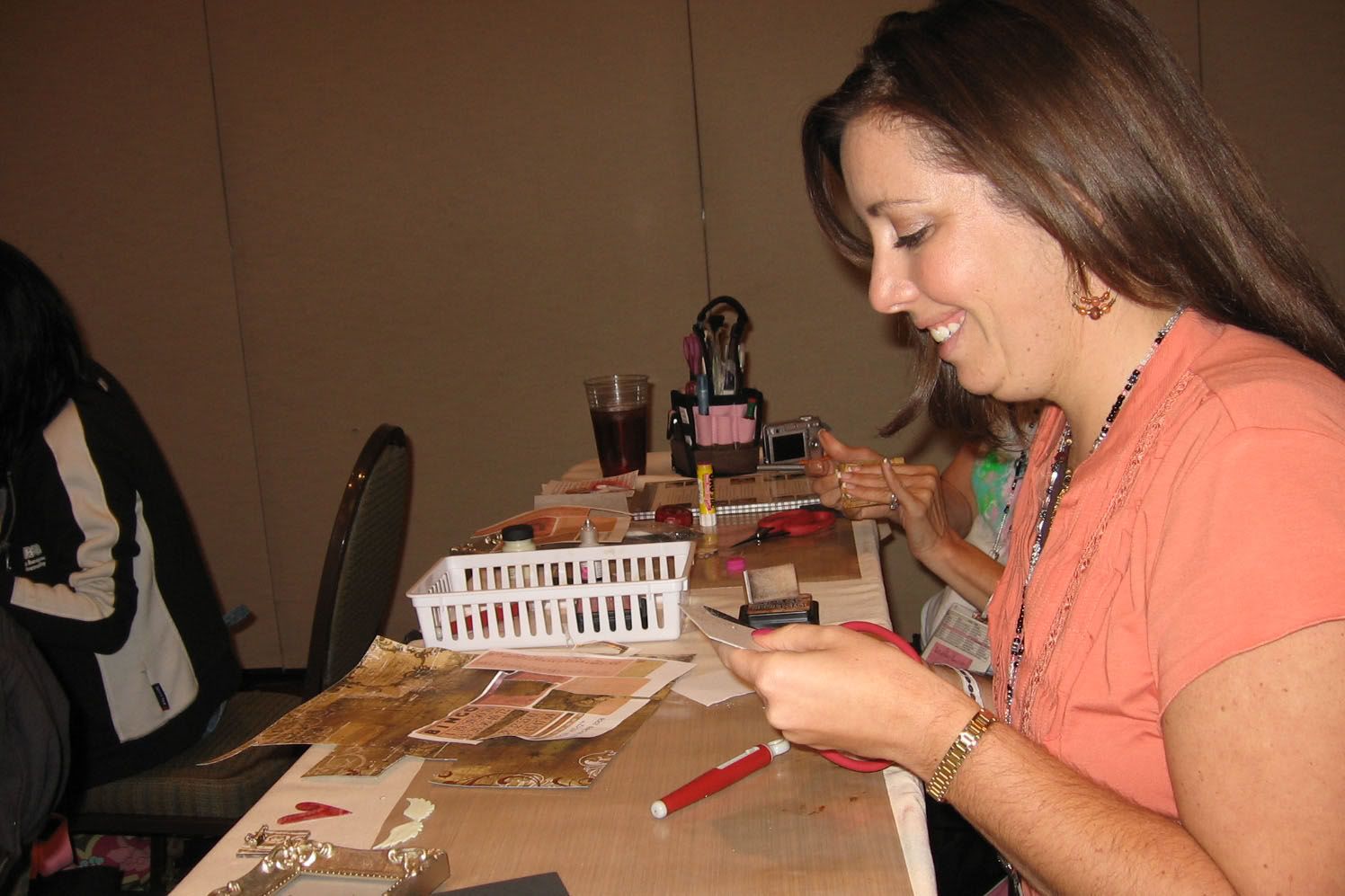 Then we were off to classes. We started with Jenni
Bowlin
. She had a cut project, but as we went along she
realized
there were pieces in her kits that were missing and that kind of held us up. We were unable to assemble the box that the little album fit into.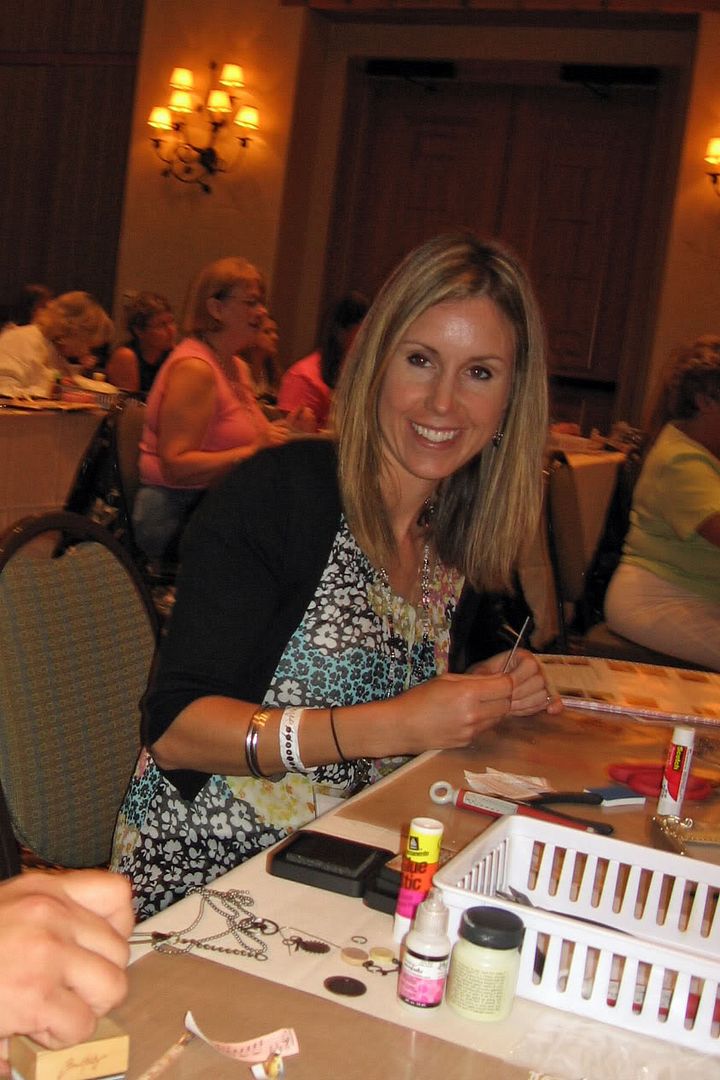 Next, we went to Laurie
Stamas
class, which I was so excited for. We had
homework
assignments for this class.
Questionnaires
that needed to be filled out and photos that were brought along. We
mostly
completed the cover for the 12x12 album and some of the inside pieces, but still much of the assembly needs to be completed at home.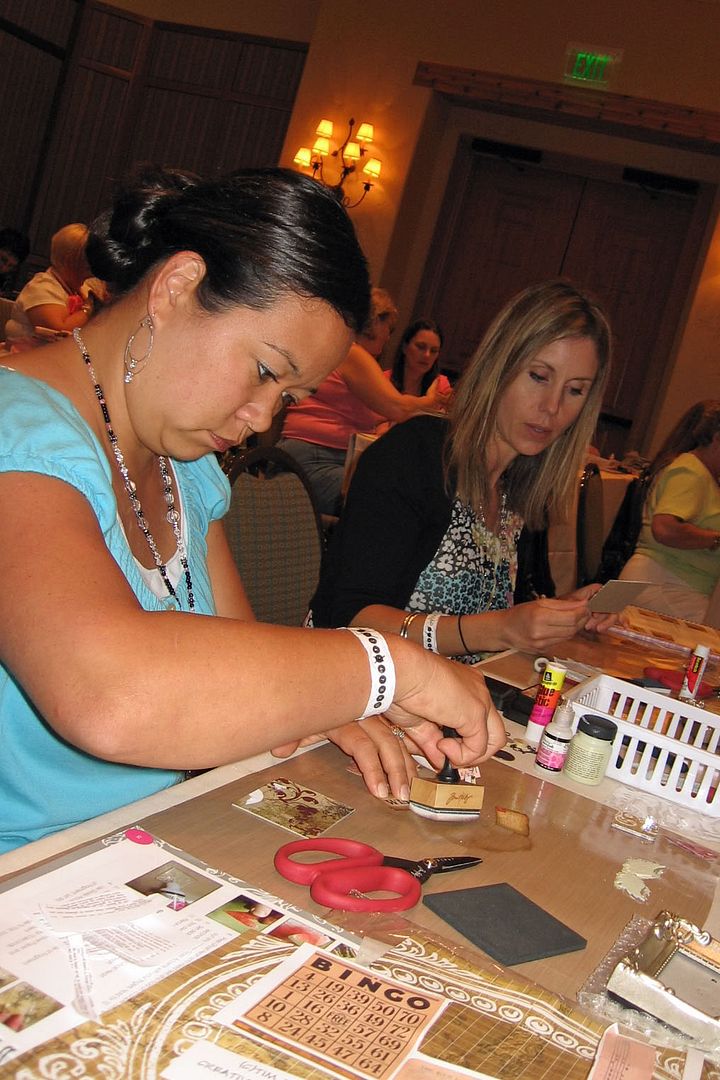 After lunch we went to Janet Hopkins class. This may have been one of my favorite merely for the technique we learned. She had applied an art medium to the cover of an album and it just turned out so cool. I LOVED it!!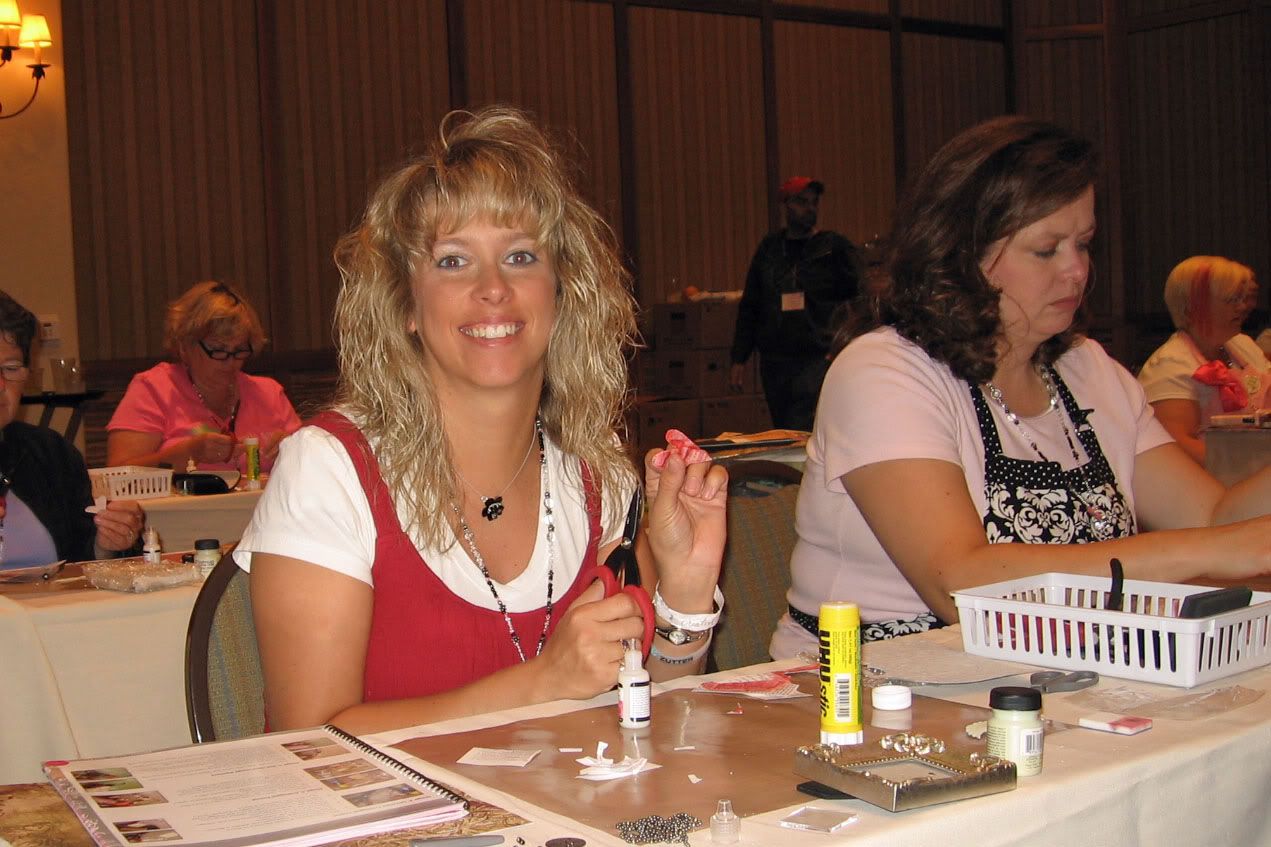 Finally we were in Tim
Holtz
class. Let me just say, "HE ROCKS". Holy cow...he is a great instructor and is so laid back.
Initially
we were all a little freaked out. We saw the project which we were told was something you could wear, but it was a frame. Then as he described what we were doing it all became clear. The frame was where you hung the pin (which we were also making) when you weren't wearing it. Very cool!!!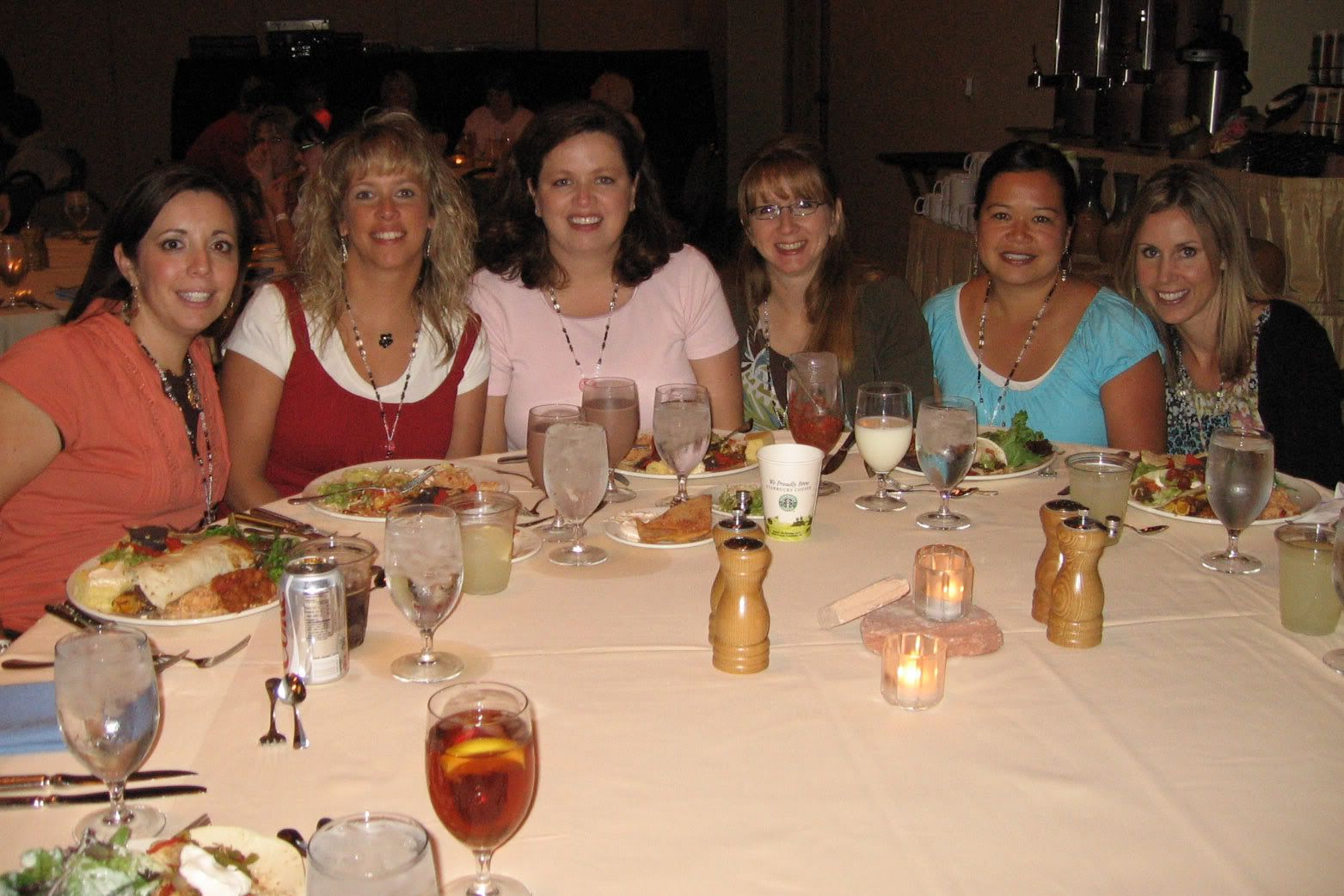 Dinner was a delicious Mexican buffet. We were totally spoiled with these meals.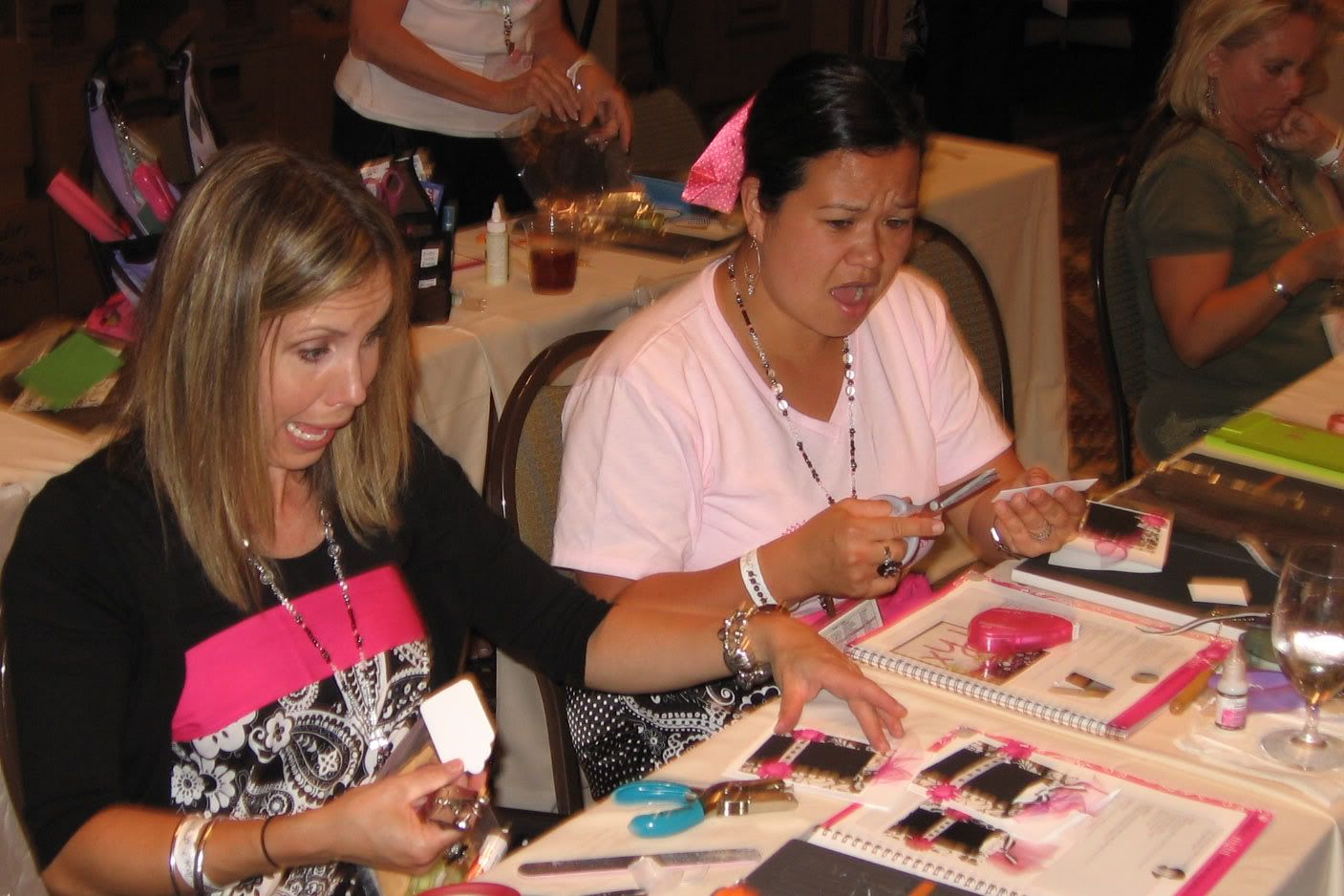 "FRIDAY NIGHT EXTRAVAGANZA" was interesting. We made thank you cards. Which was fun, but it was just so quick. The room was so full that we were not able to all sit together. I was a little punchy and was ready to just laugh and have a good time. And it was kind of hard to in a class where you are actually being
instructed
.