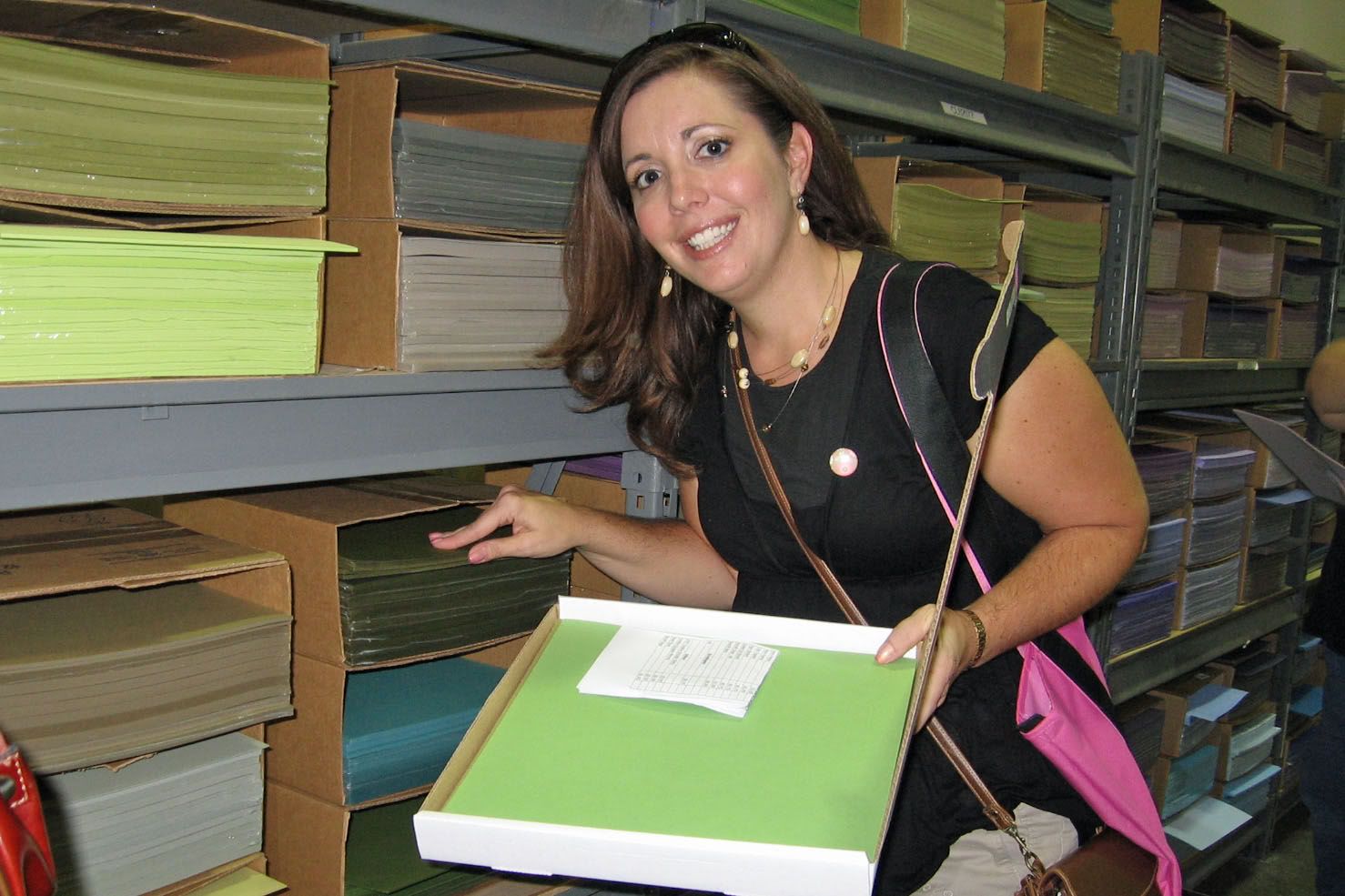 Suzanne, Sandra and I flew to Phoenix last Wednesday to begin our
CREATIVE ESCAPE
.
Almost as soon as we got to the Sheraton Wild Horse Pass Resort, we were off for our bus tour.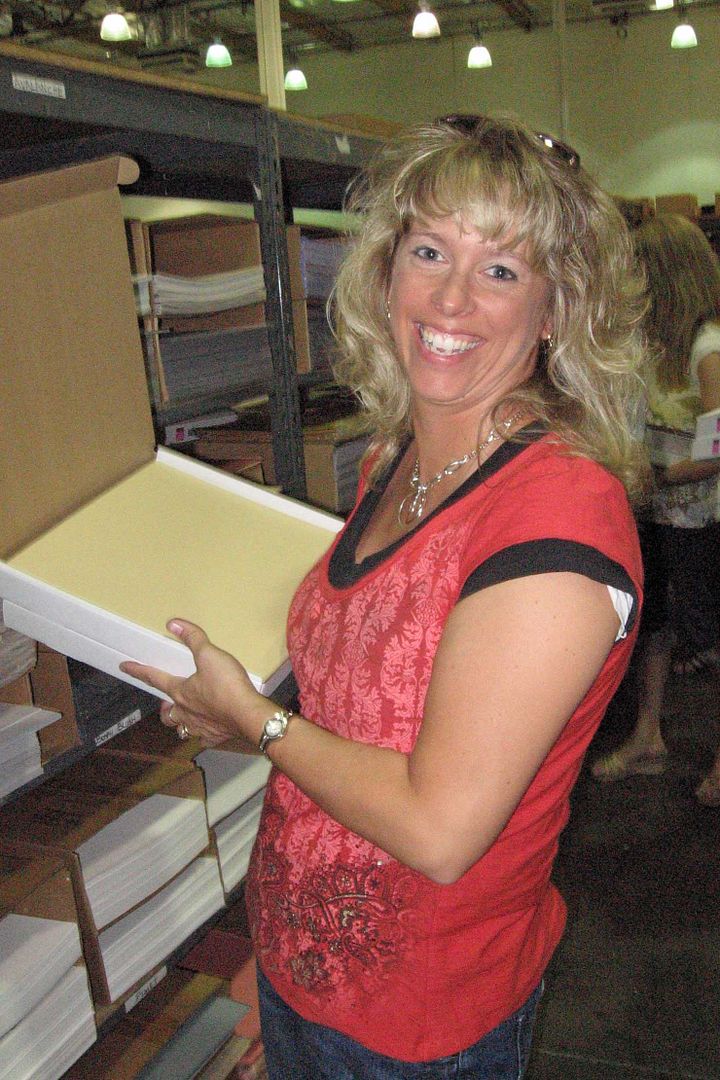 The first stop was the Bazzill Paper factory where we could do some shopping.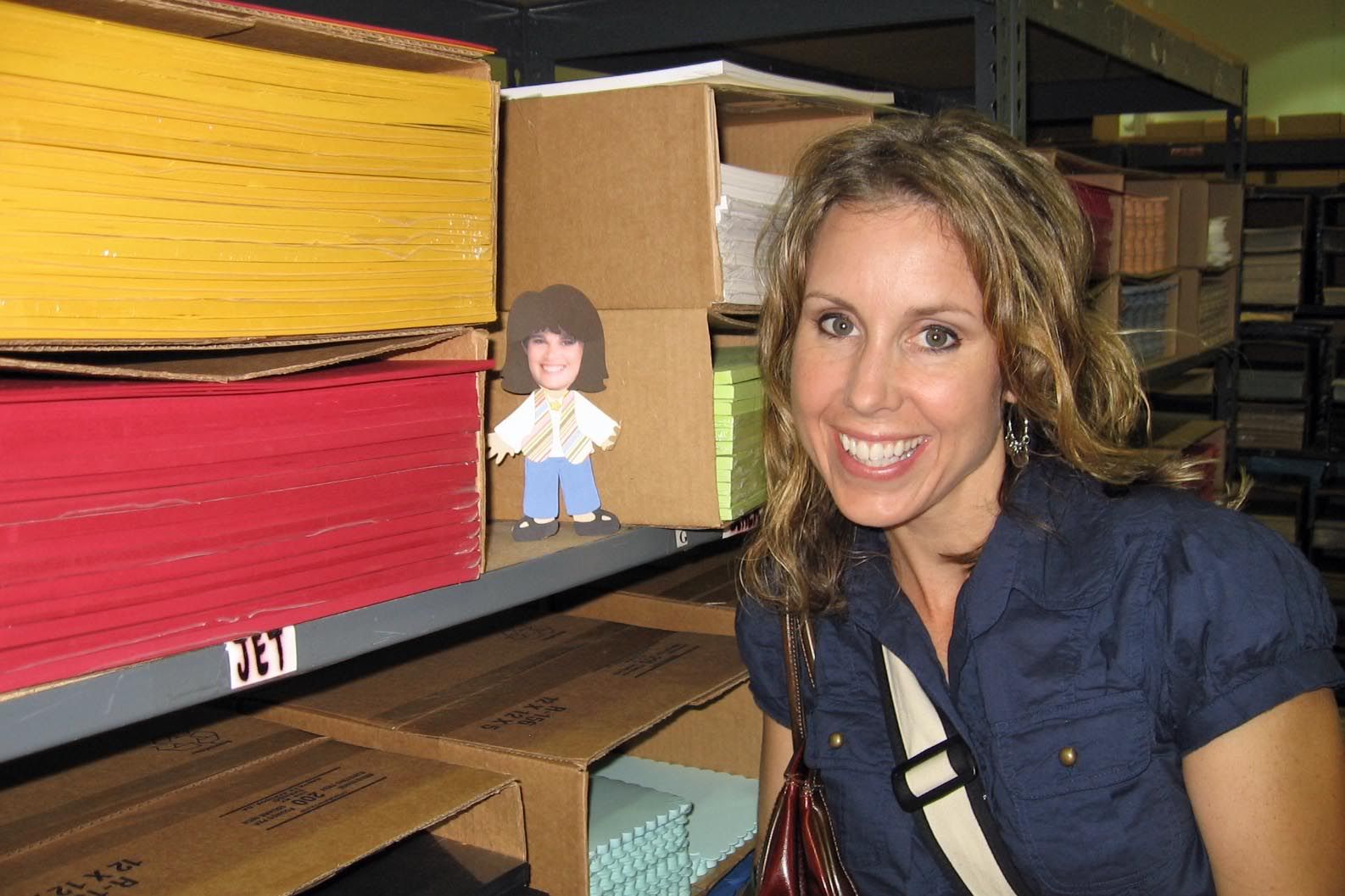 My friend Annette, who was unable to come along with us, sent me a paper doll version (kind of like "flat Stanley") of herself. So I took her along with us as we walked through the factory.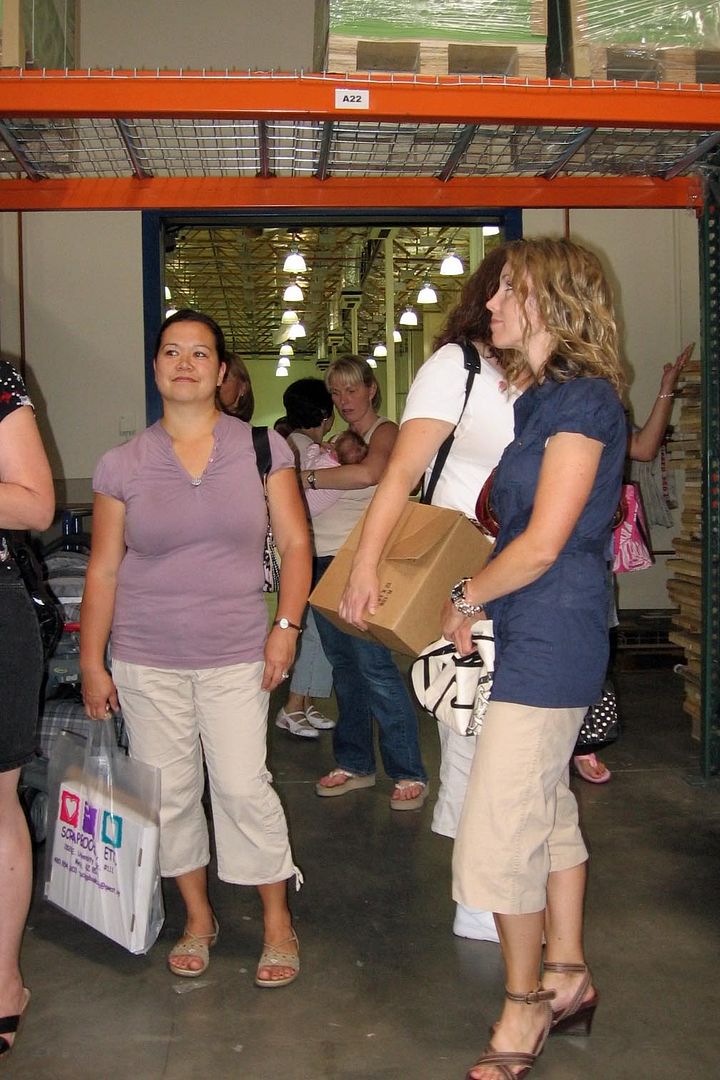 At one point during the tour Mr. Bazzill took us into the warehouse and showed us where all the paper is store before it is cut into 12x12 or smaller pieces. It was quite AWESOME.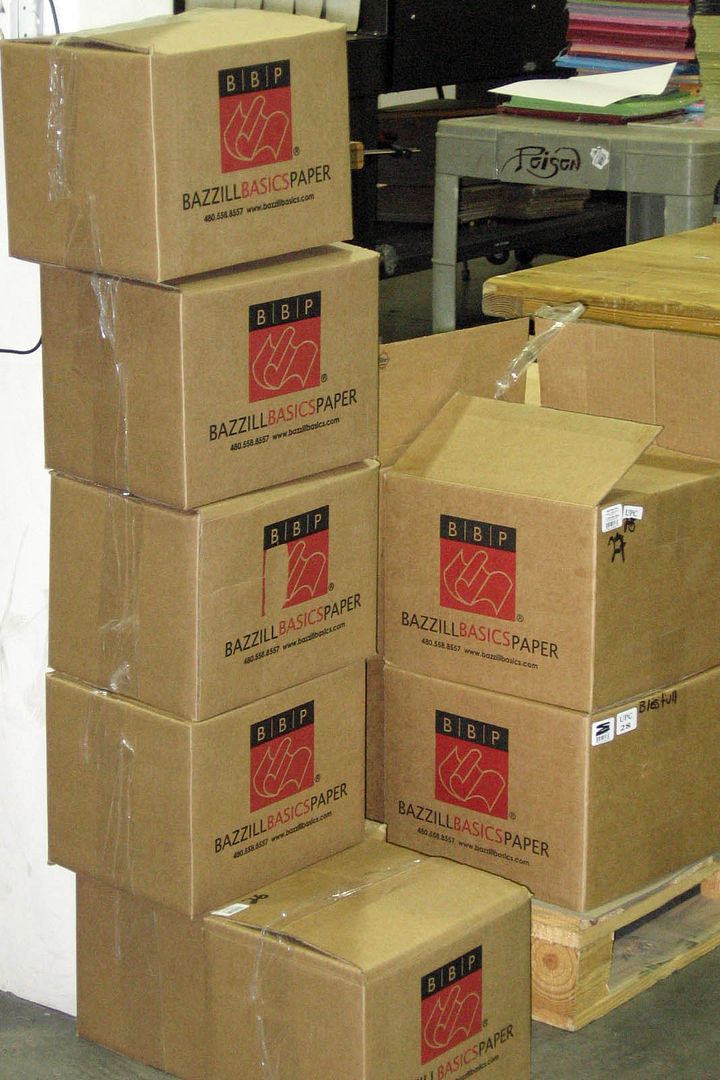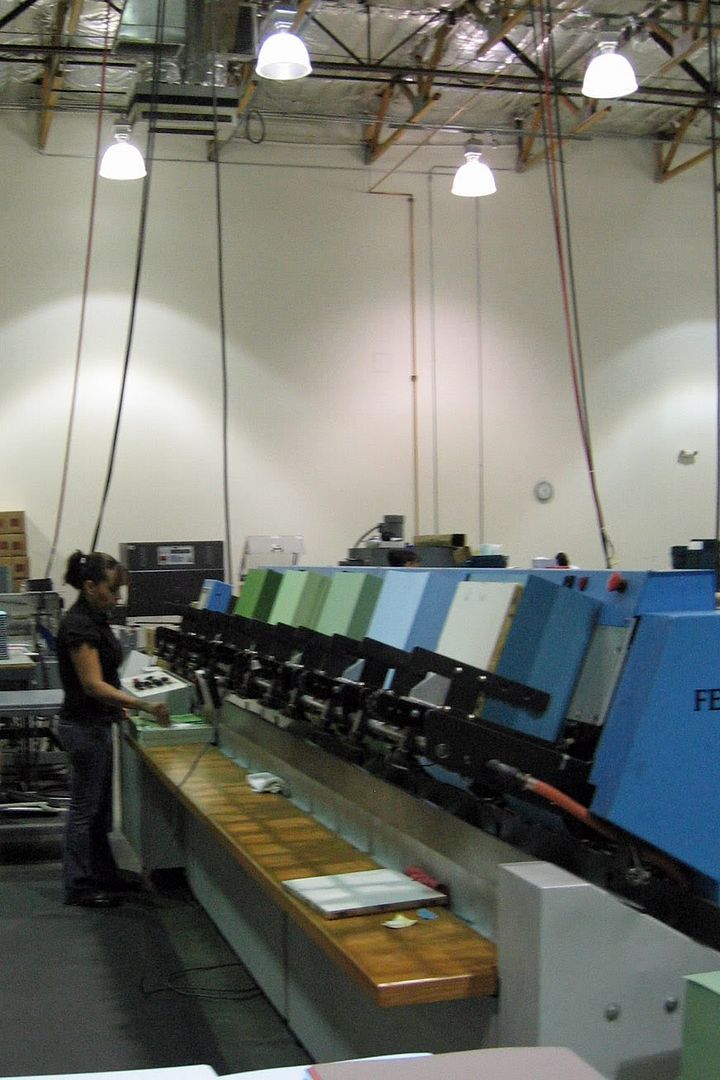 It was really neat to see the different machines doing their job to cut the paper or make the paper packs. For a scrapper it was kind of like HEAVEN...so much pretty, pretty cardstock.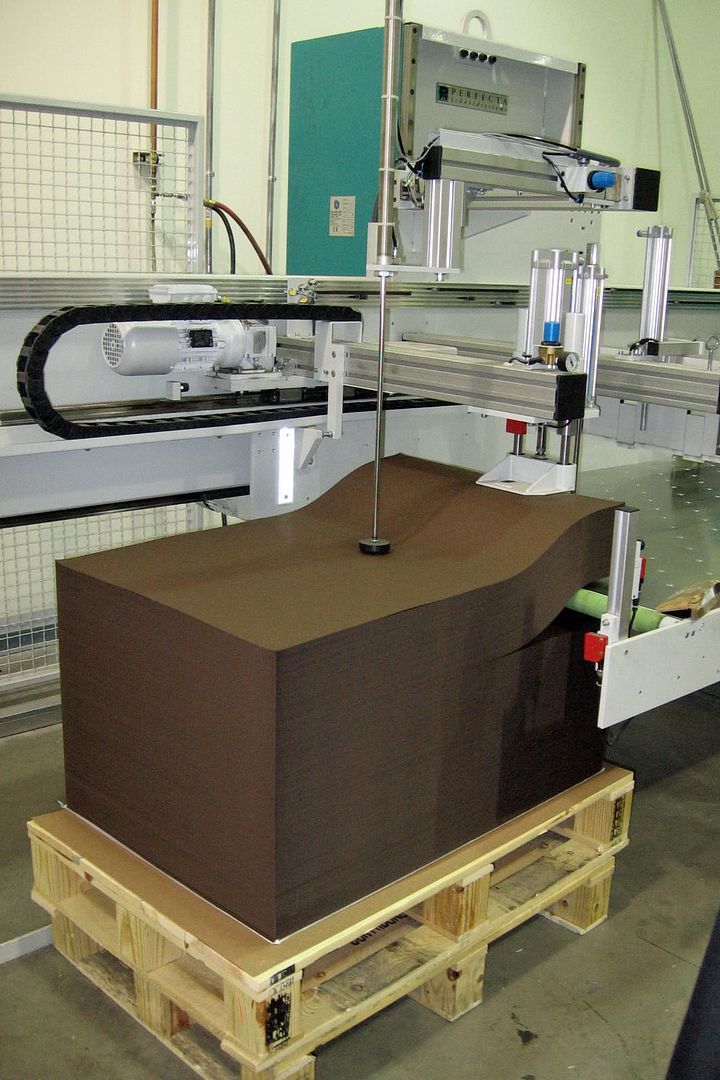 After we left Bazzill we were dropped off at Scrapbook Etc. a store to do some shopping and then we were brought back to the hotel.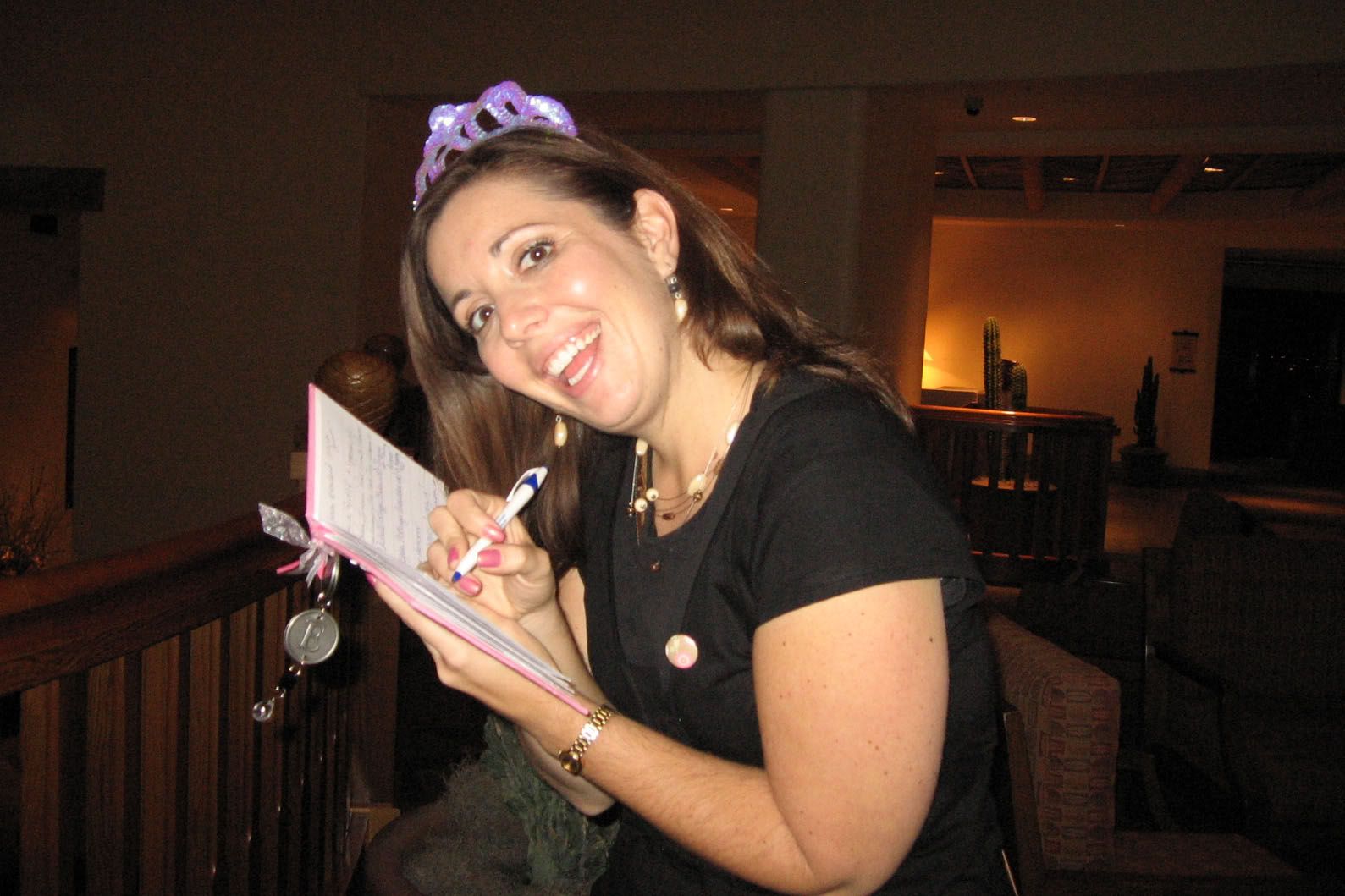 Scattered around the resort were little guest books that you could sign and in turn would be entered in a drawing for prizes at the end of the weekend. Each of the boxes had weird hats, sunglasses, crowns that you could put on and take a picture of yourself. We did put on the crowns to sign this book, but passed on putting the hats on that had small umbrellas. Not quite my style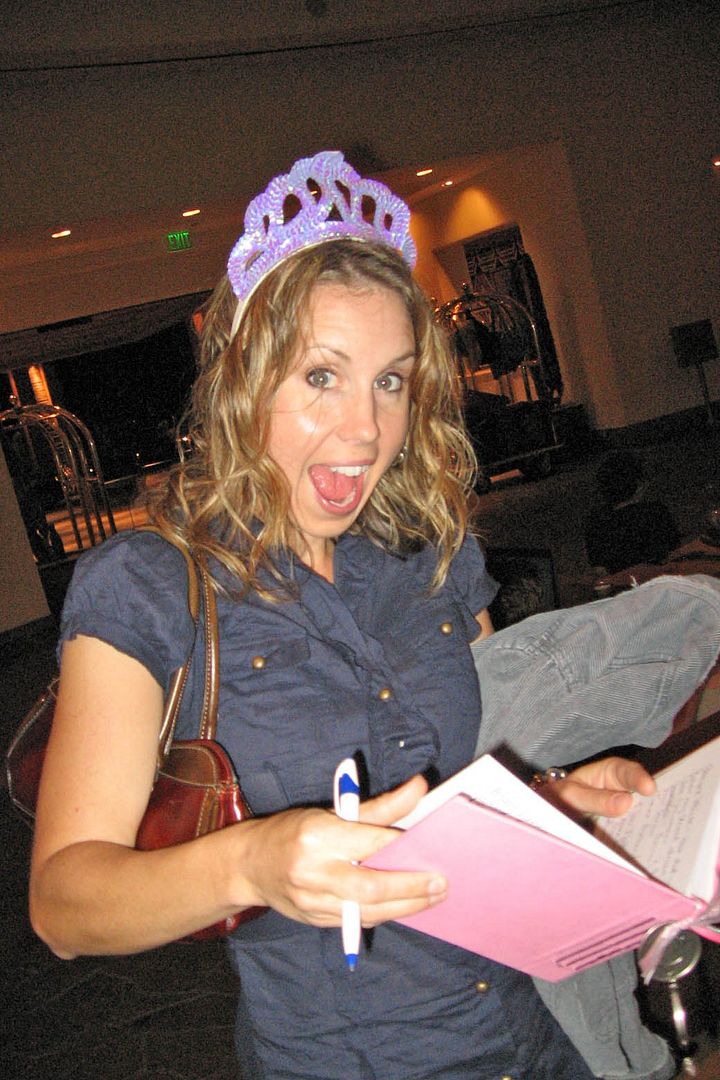 Finally we went out to dinner. Thank heavens that Kathy, who lives in the area, had a car. We cruise to the mall and found a restaurant to eat at. We settled for Olive Garden, which kind of disappointed Kim (
she could eat that back home
), but the meal was quite enjoyable, inspite of the overly toasted bruscetta bread.