From the time I was a little girl Christmas Cookies has been a
integral
part of the holiday.
I remember my mom making the dough and rolling out cookies. As I got a little older I discovered cook books and that there were so many more cookies than sugar and chocolate chip that people could make. I would try anything that looked festive and different.
Since I have become a mother a huge part of my holiday is waking up at 4:00 am and sneaking downstairs to work on a batch of cookies. My love for creating these yummy goodies has rub off on my girls and they can't wait until they get to make their own Christmas cookies.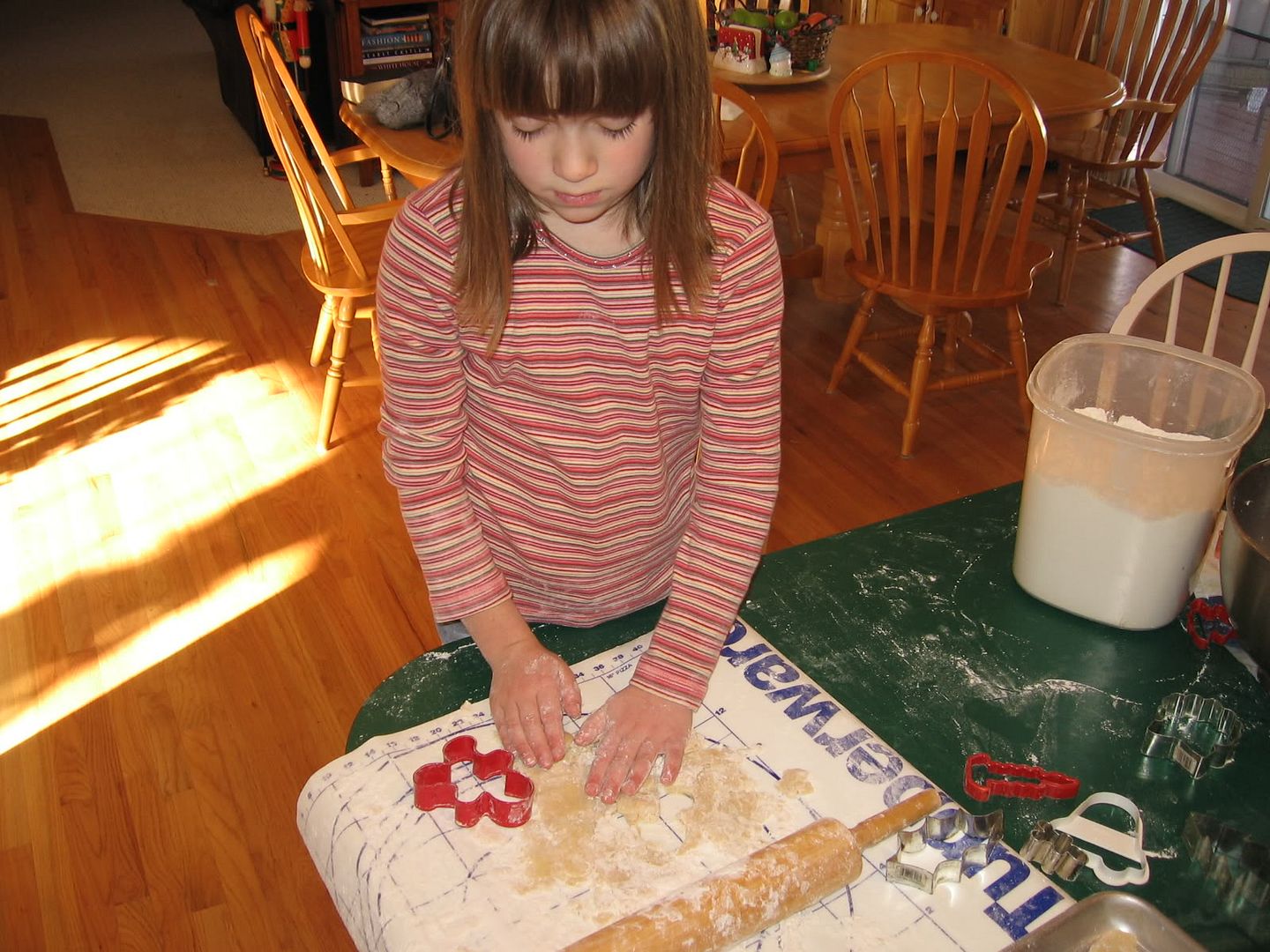 So this year has been not different.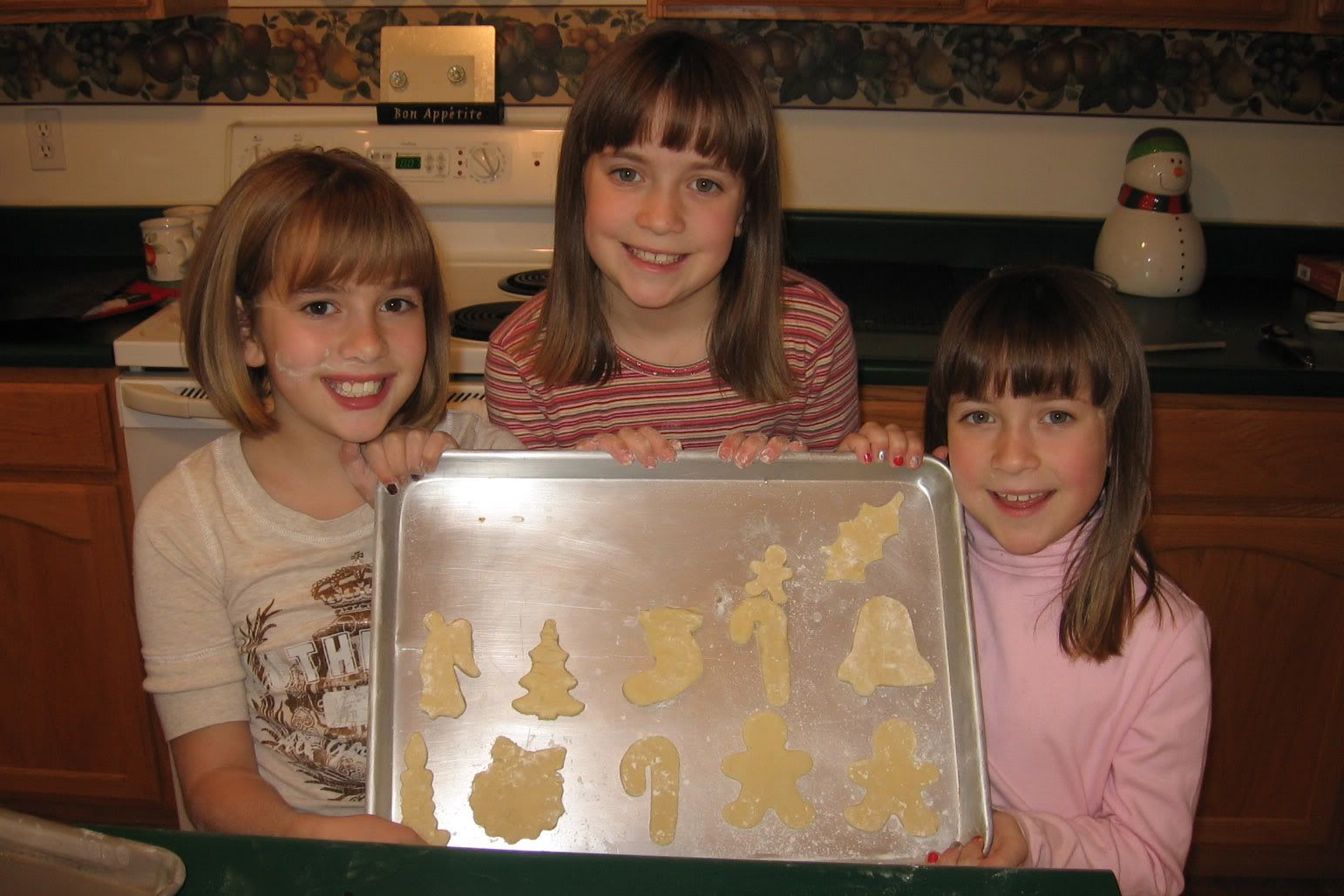 The girls are off track for the entire month of December, so we have tried to come up with some fun activities that they can do. And what is better than making sugar cookies.
The giggles and conversation as they produced their cookies was fun to listen to.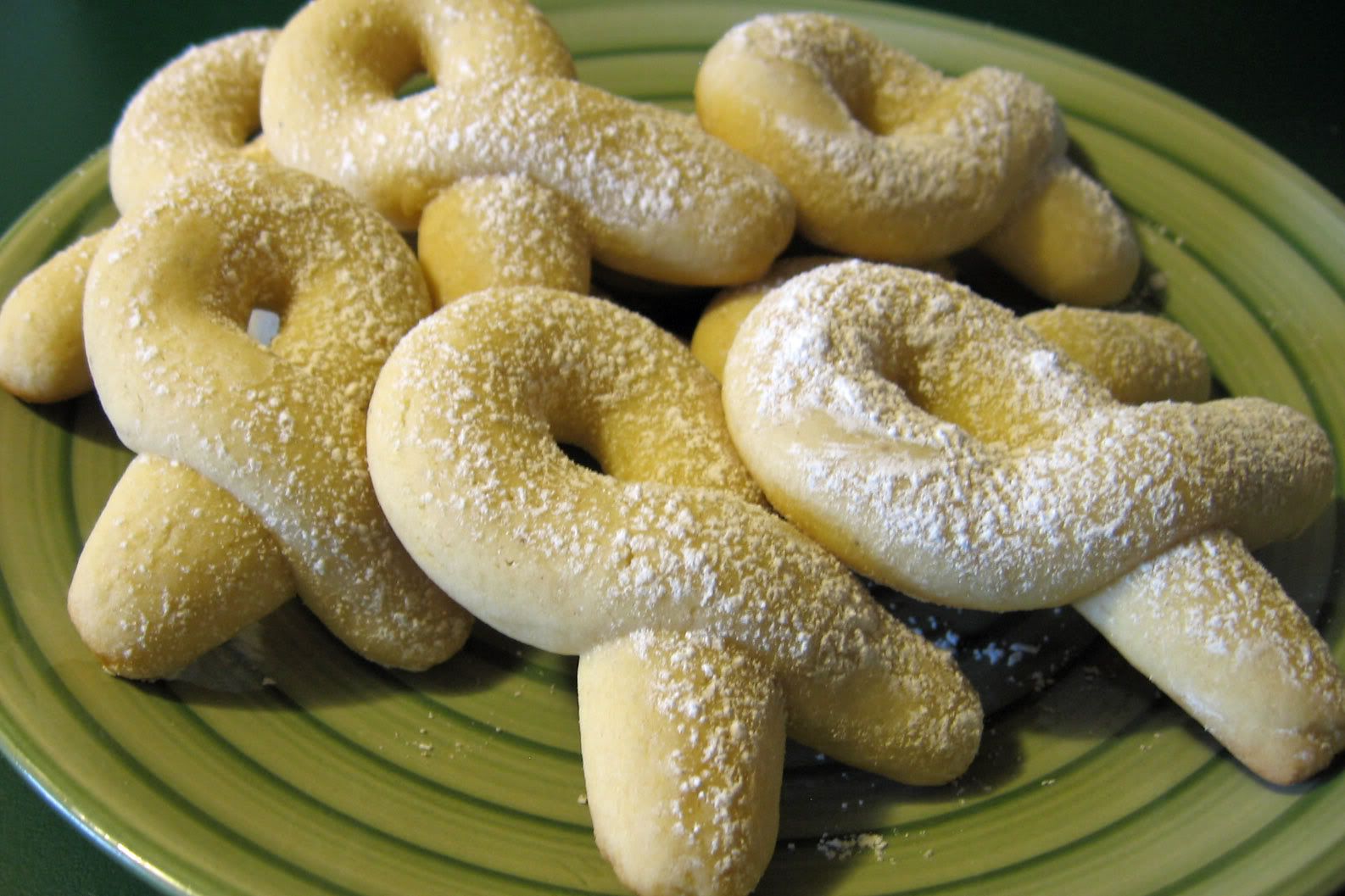 I spent Friday morning and most of the day knocking out a couple batches of cookies.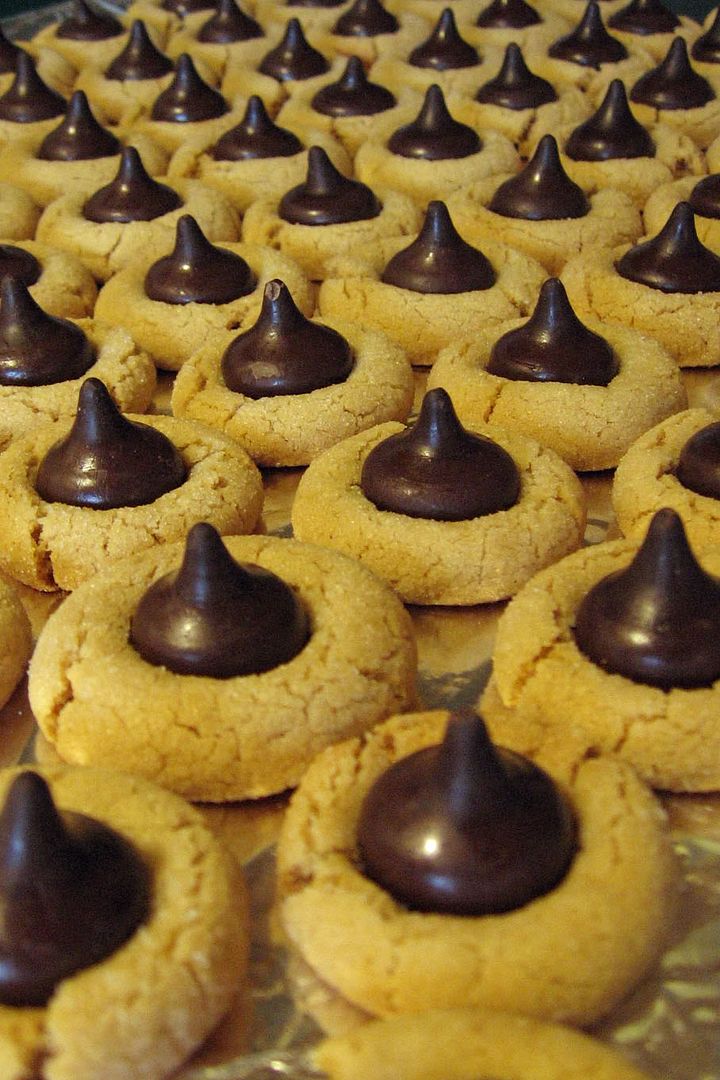 Saturday afternoon our area was hit with quite a bit of snow, so to keep everyone from getting a little stir crazy being in the house we decided to decorate those yummy sugar cookies that the girls had a made a few days earlier.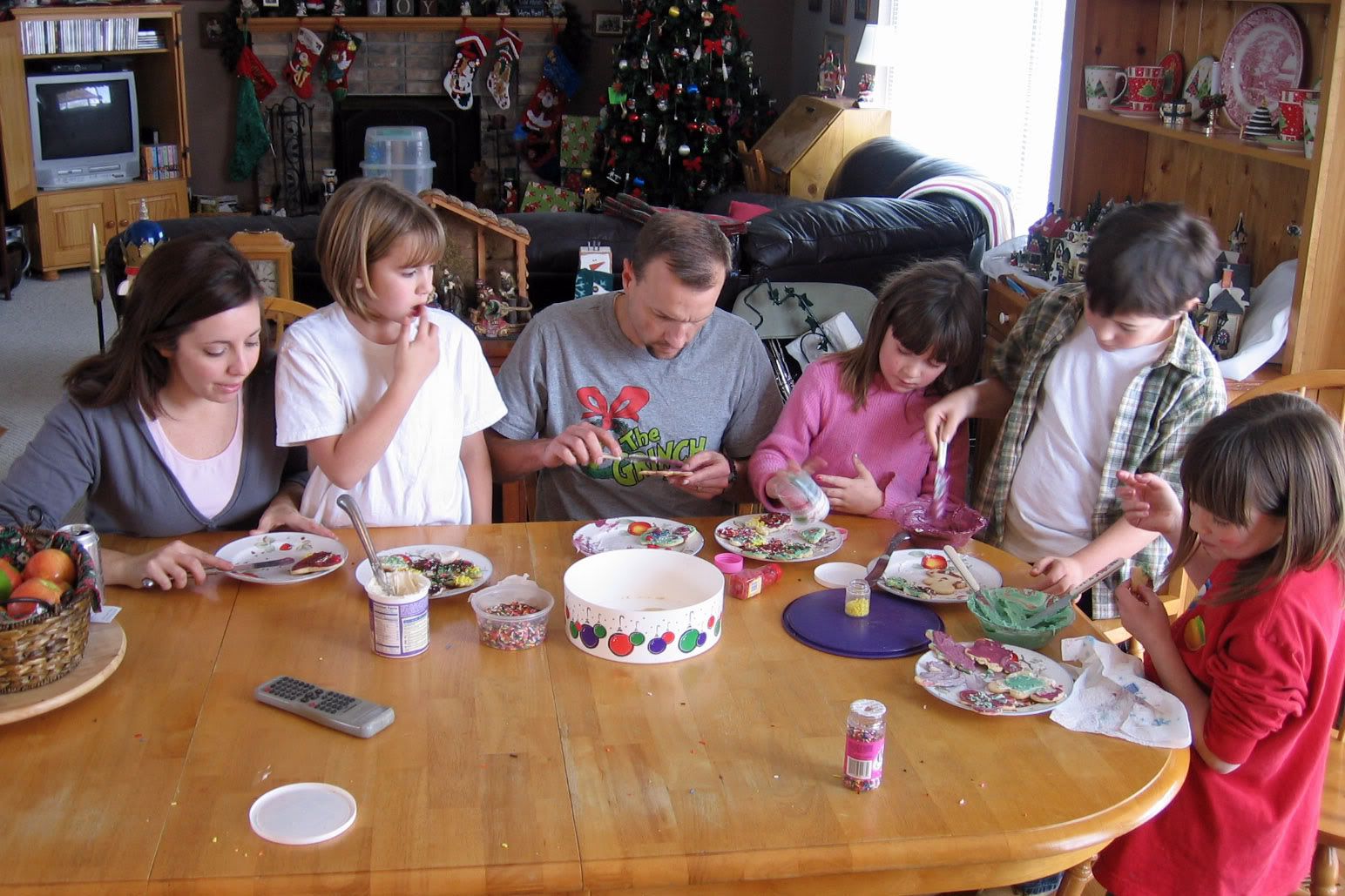 It was funny to watch
everyone
creativity blossom. Becky mixed her green and red frosting and ended up with a beautiful grey which she frosted her candy candy cookies and then dubbed them "moldy candy canes".
Hmmm
...not very appetizing. Steve
transformed
his cookies into things such
topo
maps on Acadia National Park, the state of California, and he and I
canoeing
on a lake complete with our reflection in the water. I am a traditionalist and my cookies looked like that they were suppose to be. I guess I am just a little boring.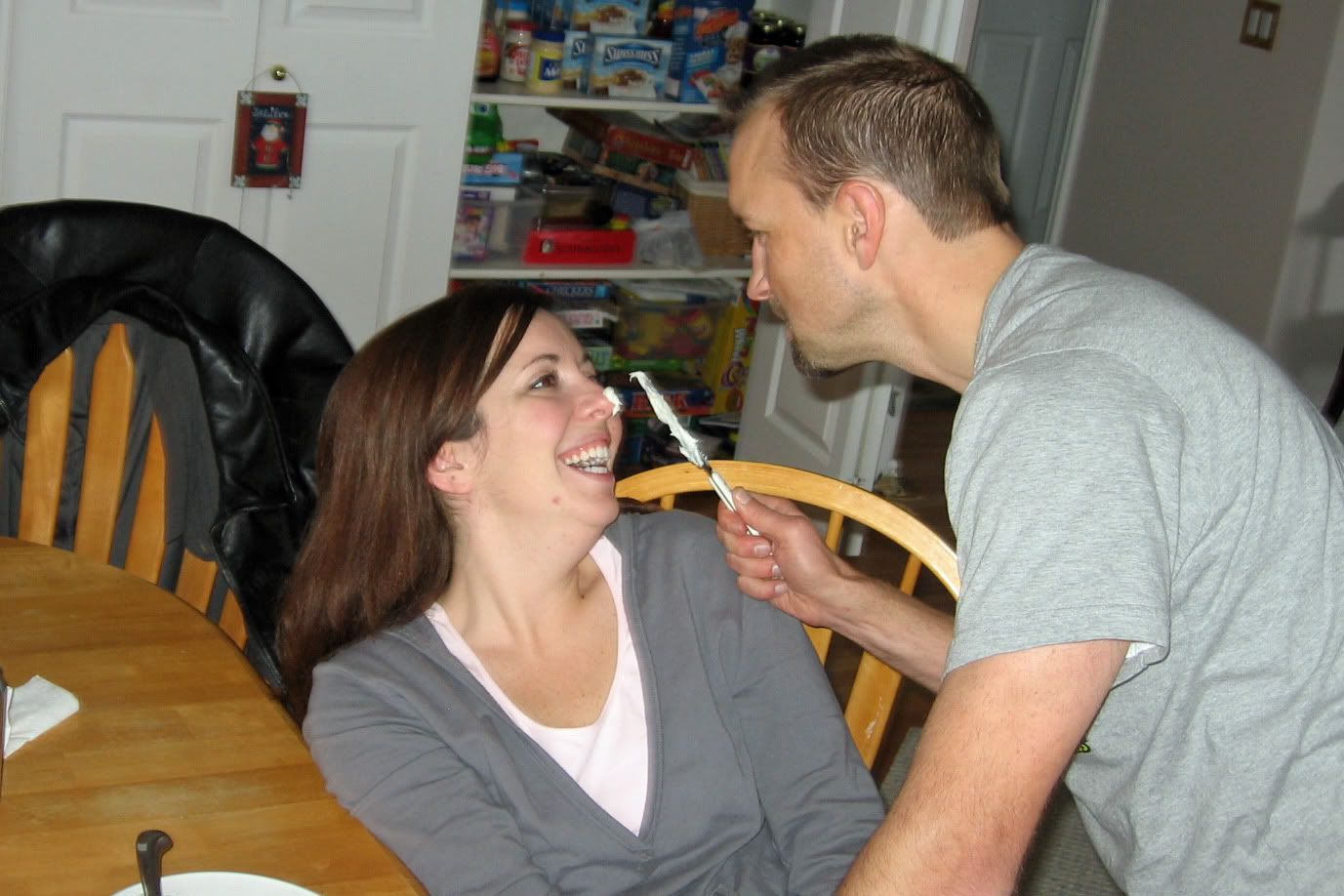 I did learn to not critique Steve's creations.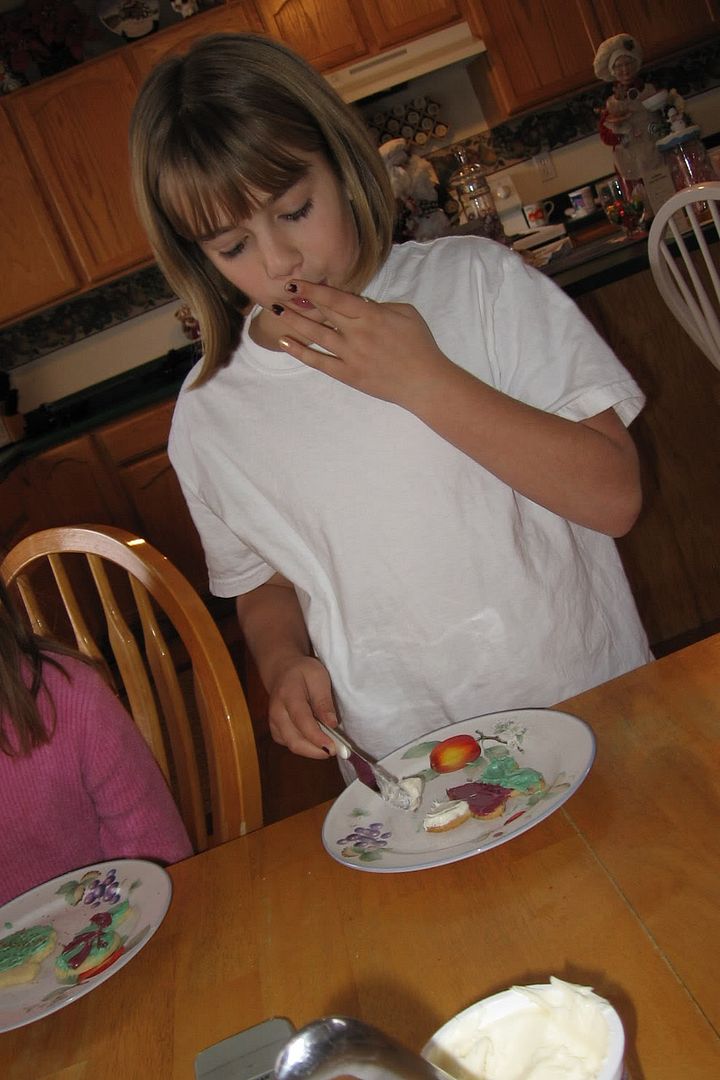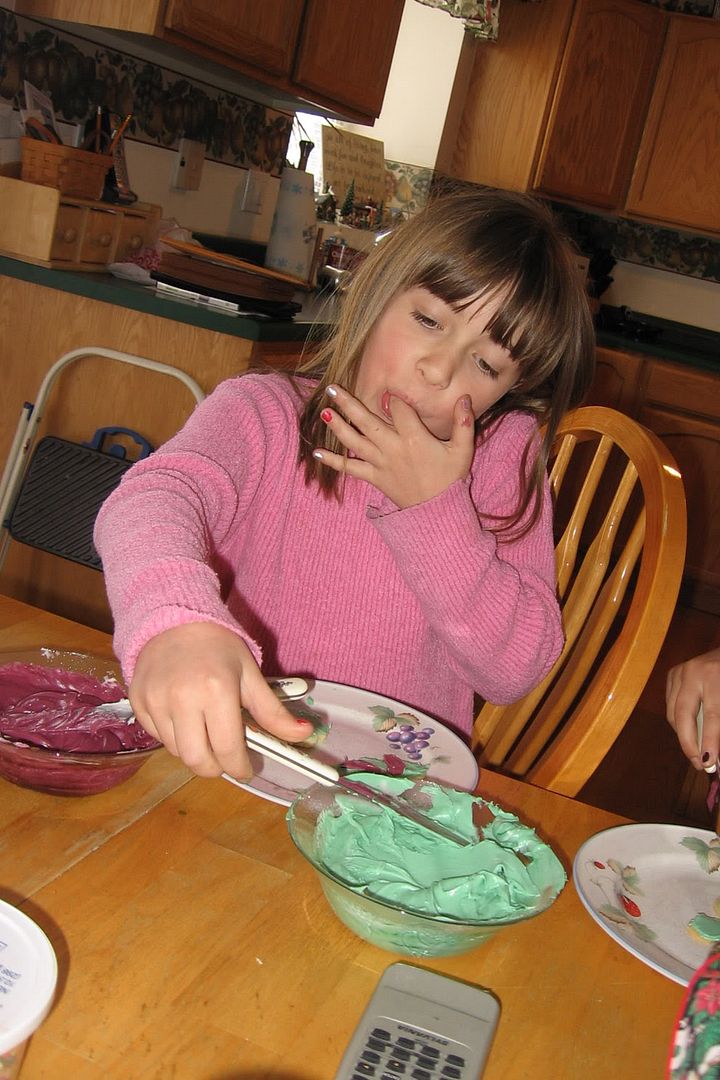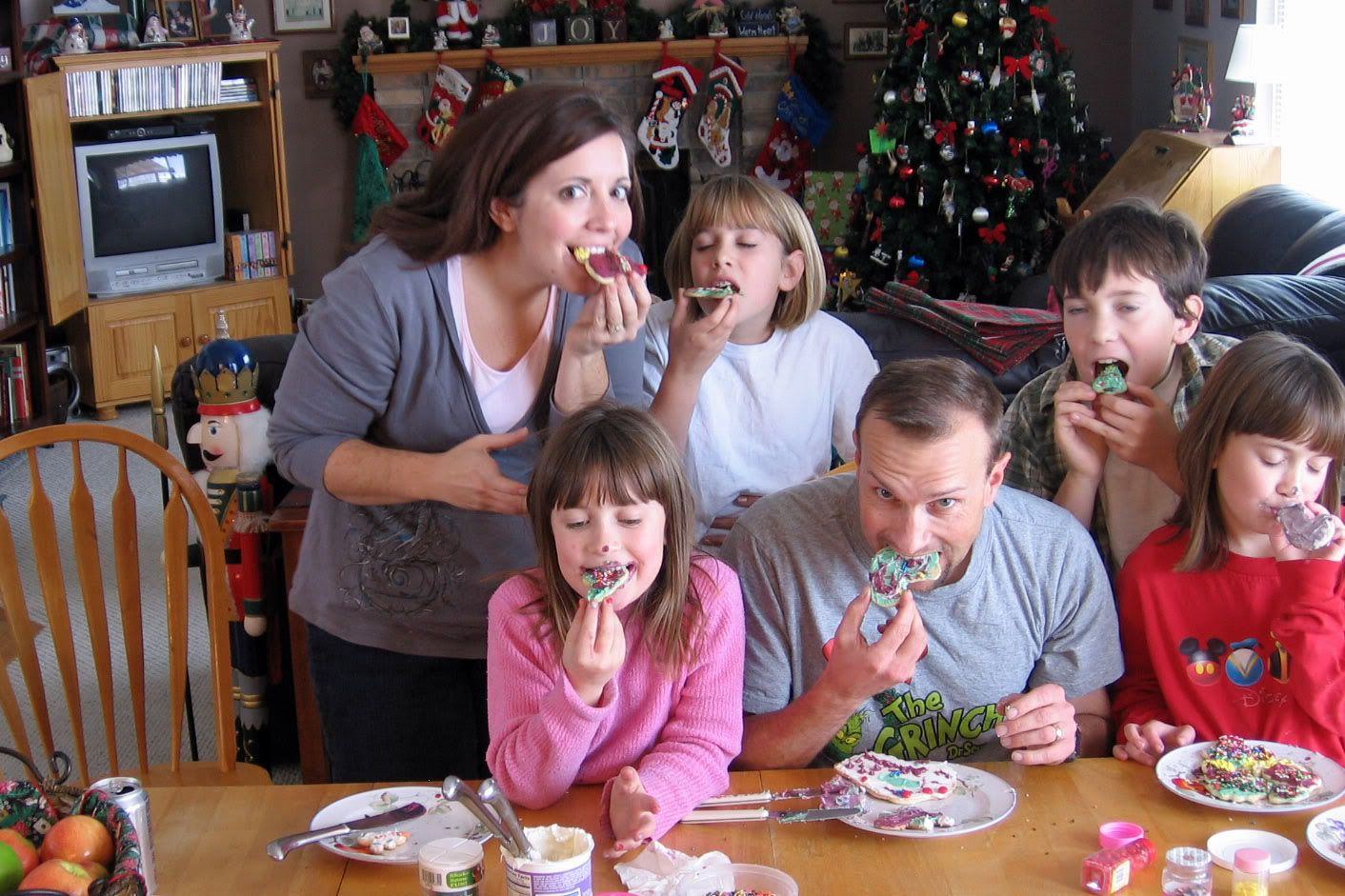 And of course the best part of making all the cookies is to taste them to make sure the are PERFECT.
It was such a good time. Lots of laughing and talking. The part I will remember the most is that we were all together. I just love my little family.