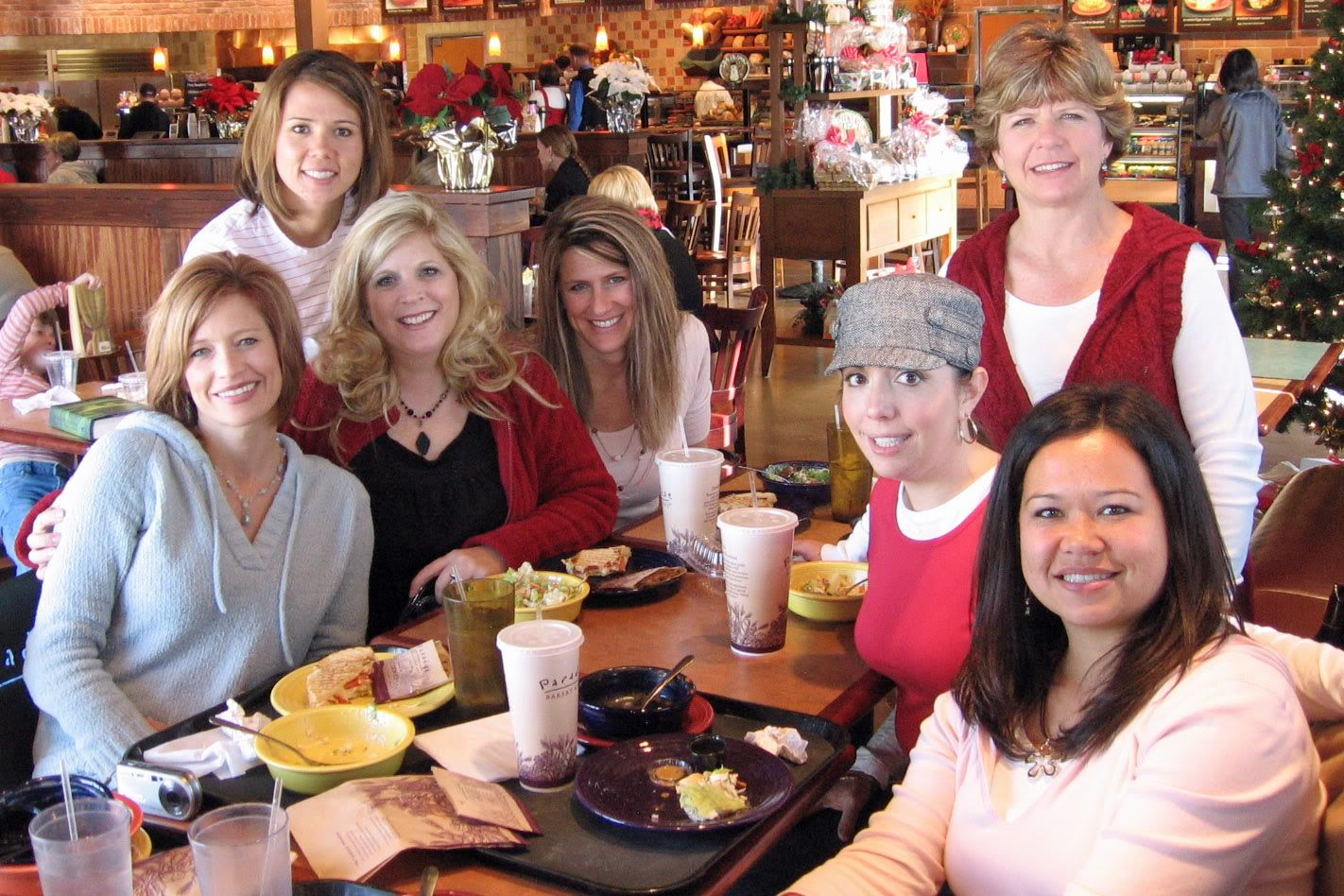 I have had a couple of opportunities to hang out with some of my friend, Sandra, friends from her old neighborhood. When they
scrapbooked
a few weeks ago they were kind enough to include me in their gift exchange/lunch. We met up at Paradise Bakery with our exchange gift.
This is a cool group of women. We had some great conversation, a few laughs and of course lots of photos were taken. I feel quite blessed to
include
Sandra as a friend. She is such an incredibly nice person. I have enjoyed getting to know he friends and appreciate the friendships I have made with them.