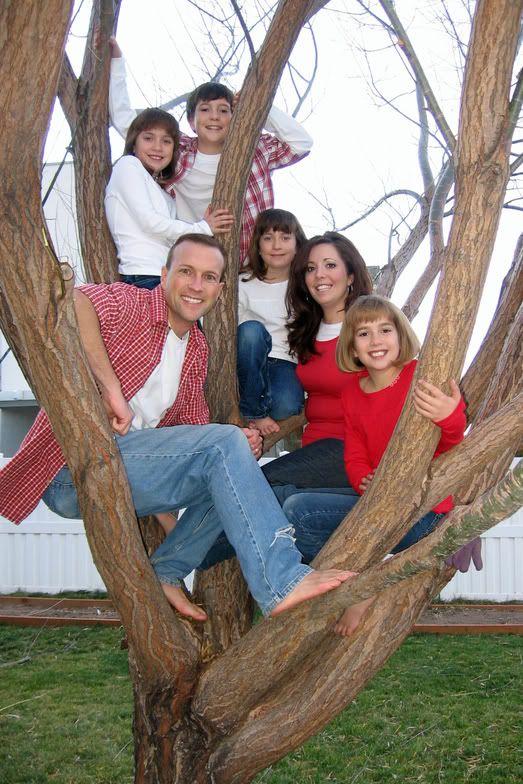 Last Thursday we finally
got
our family picture taken after a couple of failed attempts.
We took a few more traditionally posed pictures inside the
house
in front of the Christmas tree. Then Steve had an idea to take a few with us up in the willow tree in the backyard. So we all went out, barefoot, into the cold backyard and climbed up into the tree. I was not too sure if I would like these. But I ended up loving them. I actually
love them
so much that I blew one up to 11x14 to mat and frame and hang over the fireplace. So, I guess Steve does have some good ideas.