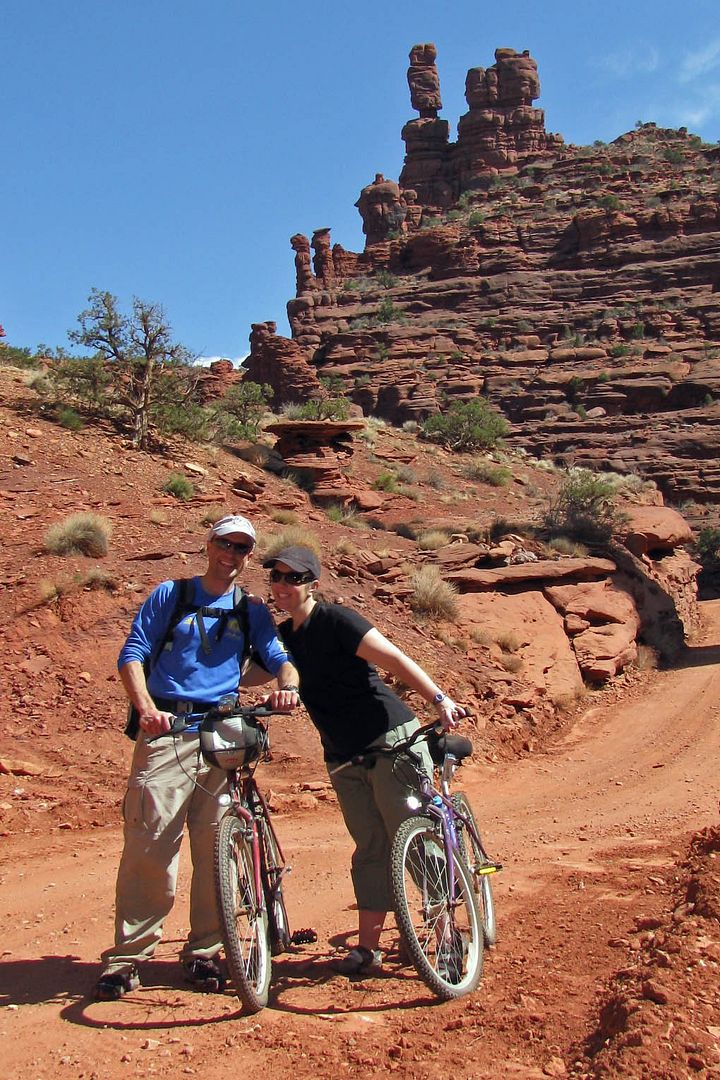 A few months ago Steve signed up to run in the
Moab
Half Marathon and since our anniversary was a few days prior to the race we decided to make it a little anniversary trip without the children. Mom and Pop were kind enough to take all the
children
on Friday morning and Steve and I continued the rest of the drive to
Moab
. The first place we stopped was to
Zax's

Pizza
. We knew that the restaurants would be pretty busy at dinner time, so we hit our favorite restaurant for lunch. I highly recommend
stopping
there and catching a bite if
you
are ever in
Moab
.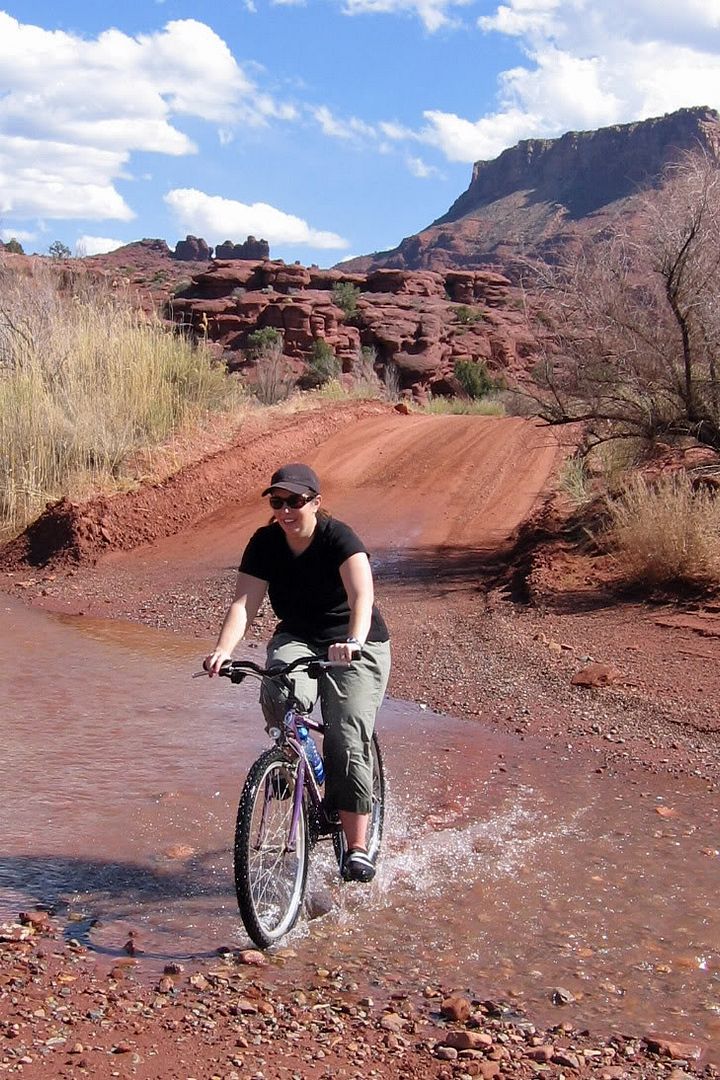 After lunch, Steve and I drove the course for the race. I got an idea of what my 5 mile course would be like and then we continued on to where the half marathon would begin. It is a neat course that mostly runs through a canyon along the Colorado River. We then continued down this road another 10 miles or so to a turn off for
Onion Creek
. The van splashed through little streams as we drove our way up this hill. Steve then pulled off the road and let out me and my bike and then he drove back down the hill and met me back at the start.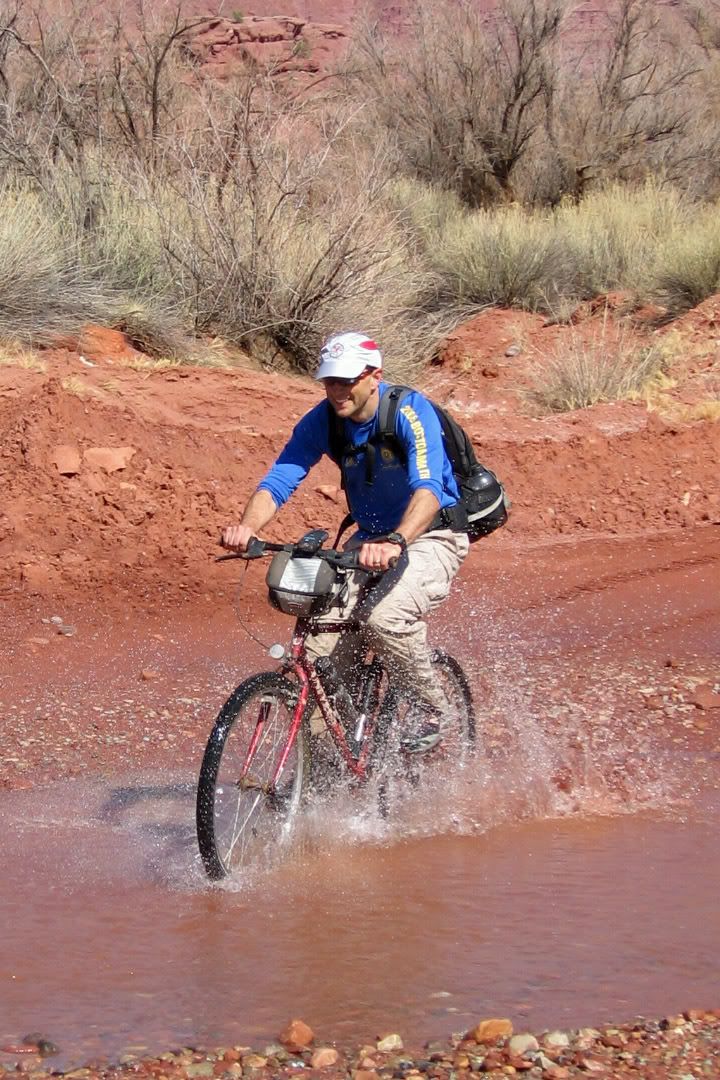 We then made our way down. It was so much fun splashing through each little stream that we came across. I did lose a little control as I entered one of the streams and went a little off the road, which was just as fun. It was a fun way to spend the afternoon with Steve.