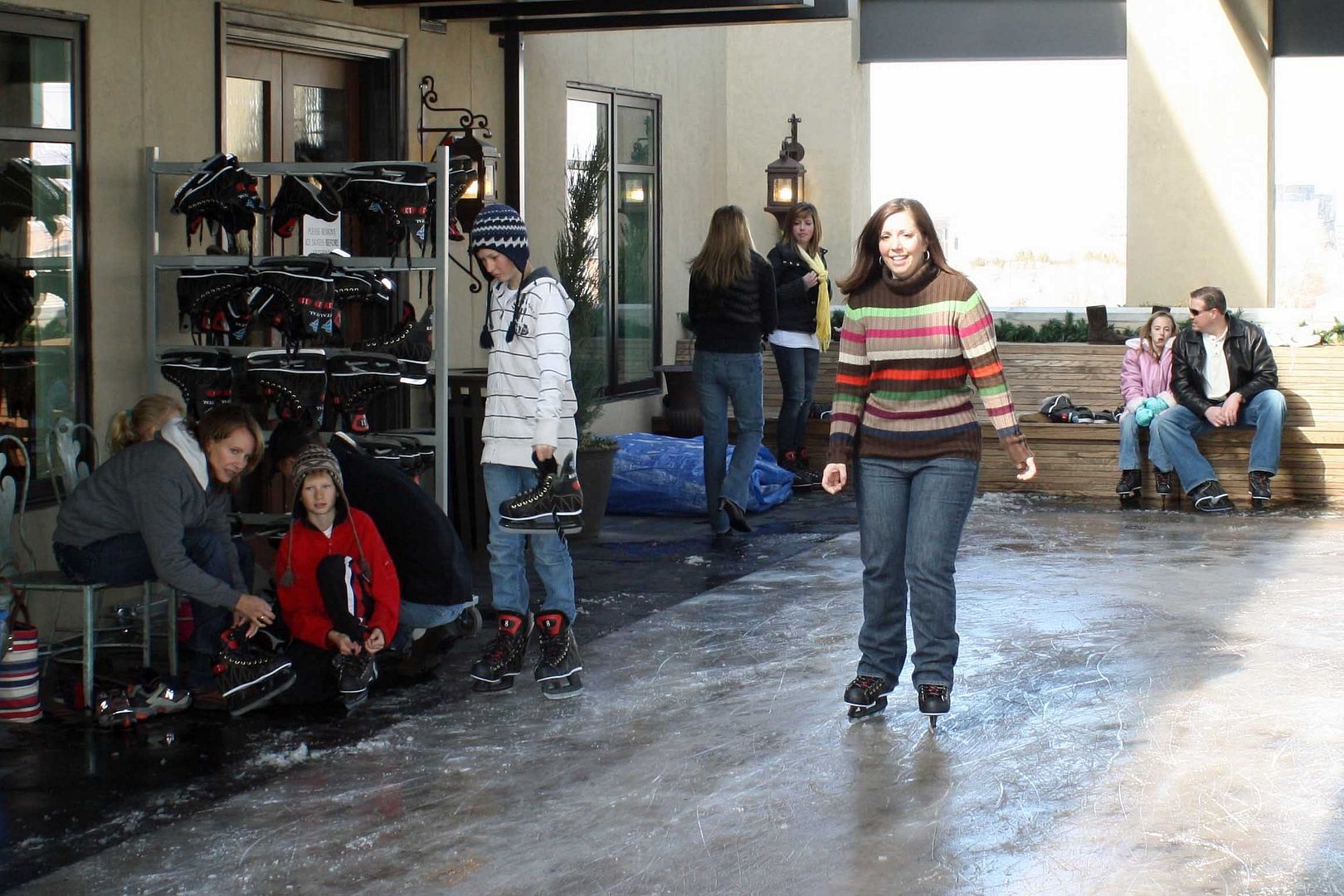 Our neighbors went to an event an bid and then won an ice skating party a month or so ago. They were kind enough to invite my family and a bunch of other neighborhood families to come along. It was a neat place named Noah's. It was an event center. We went up to the 3rd floor to find a room with a table and chairs with an adjoining deck that had ice on the floor and lots of ice skates.
Steve, as usual, did great. He said it had been many years since he had been on ice, but all the rollerbladin he has done must have kept him on his game. He even skated backwards...what a show off!!!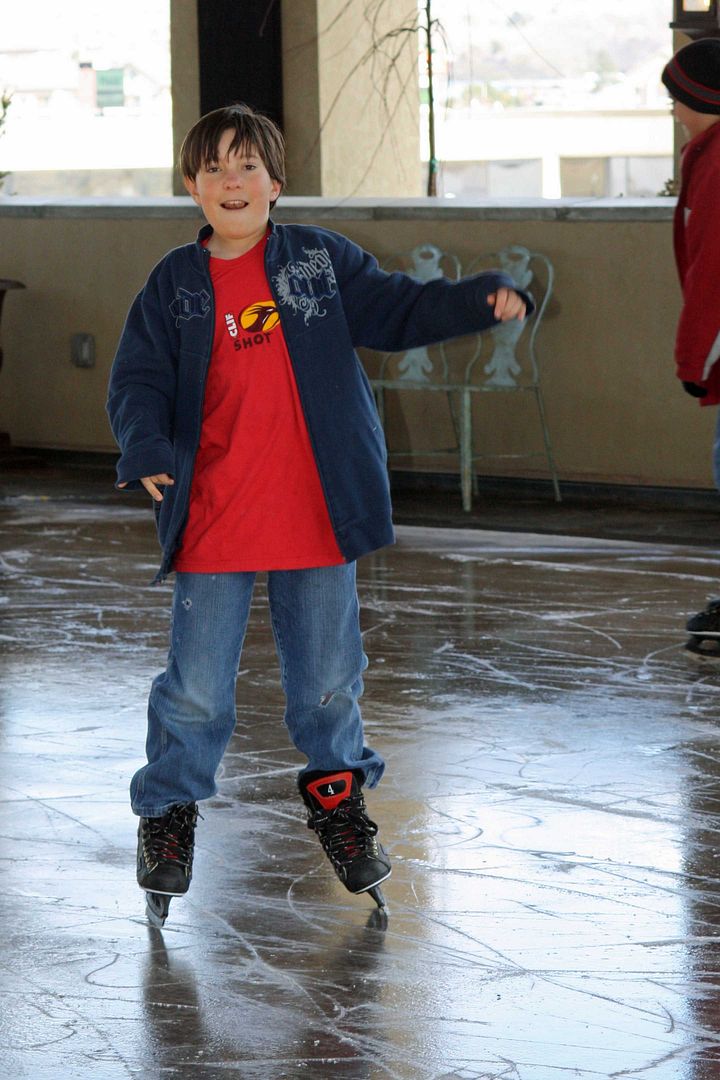 It was Zach's firt time EVER ice skating, but he picked it up pretty quickly. He even seemed to have a good time doing it. At one point he joined some other boys his age in making a long train and then kind of "cracking the whip".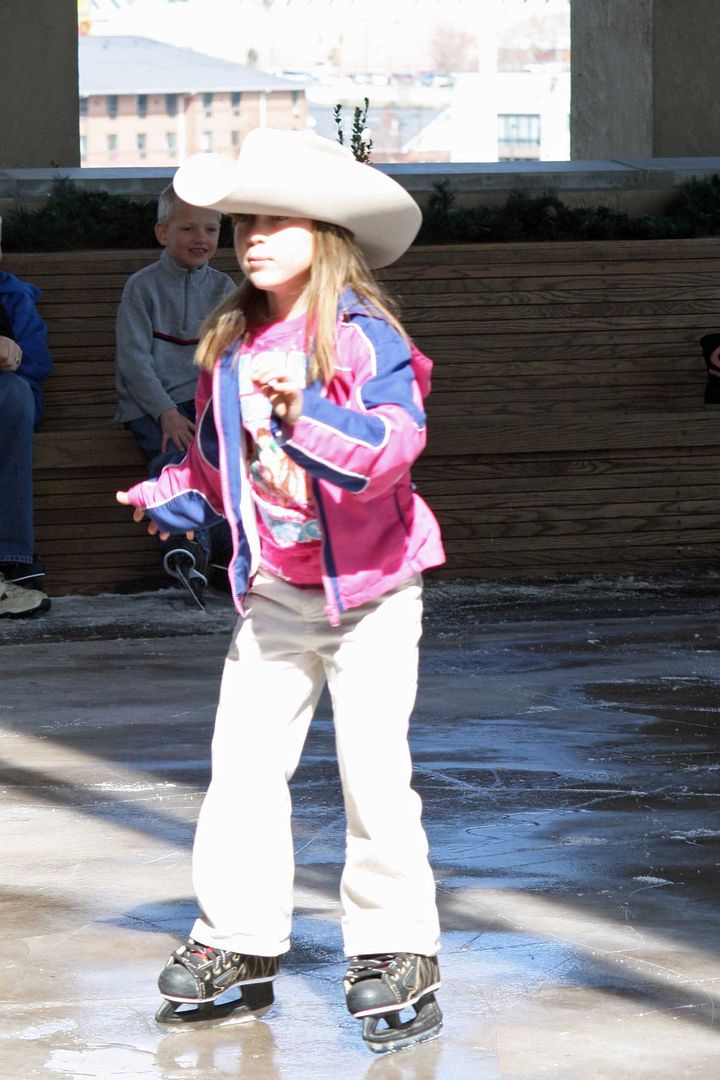 Katie seemed a little confused. I think she thought we were going to the rodeo. No, actually we had cleaned out the basement that morning and she found this old cowboy hat of mine and decided it was the perfect accessory for her outfit. She was too cute!!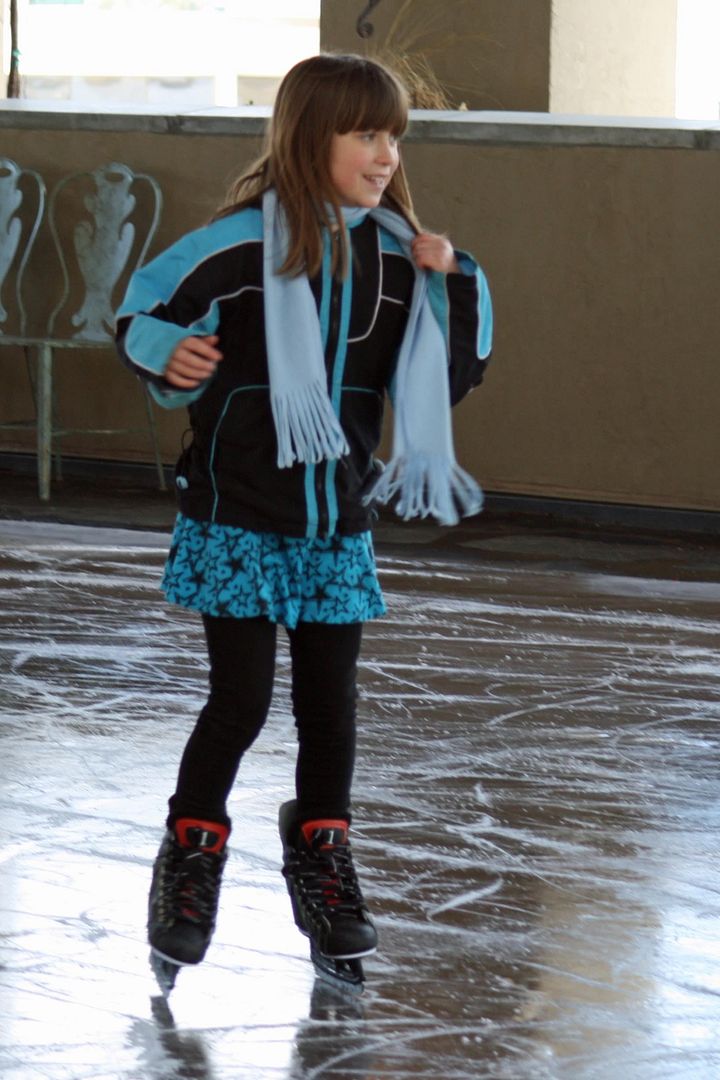 Becky was quite cute and sassy with her leggings and skirt and the little scarf wrapped around her neck. The girls have been ice skating a few times with the Achievement Days group that the meet with each month. I was kind of impressed with how good they were.
Belle spent a lot of her time helping the little children that would fall down or would help them skate around. She is becoming quite the mother hen. I think many of the moms were glad that Belle was there to help entertain their little ones.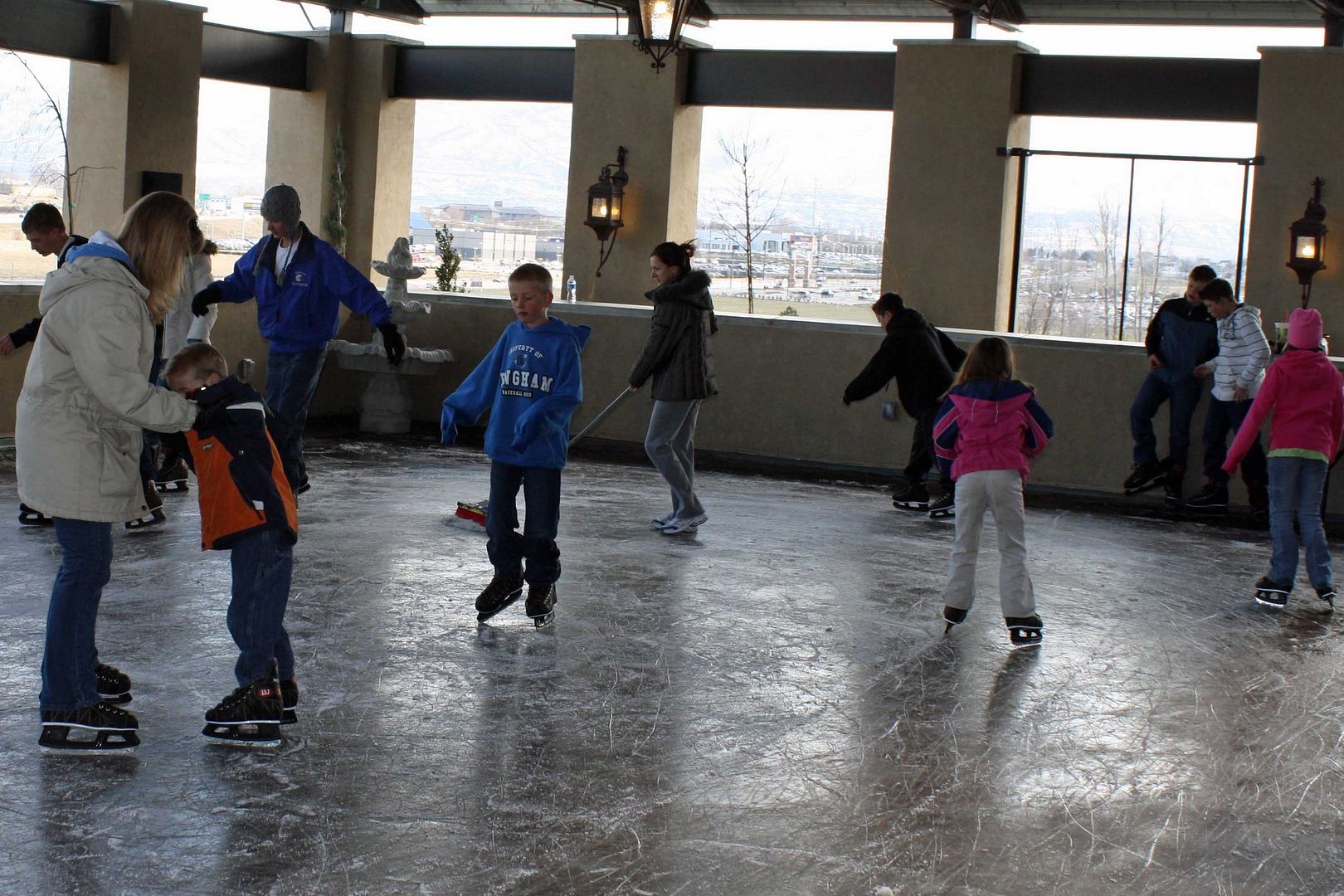 We are very blessed to live in such a great neighborhood and very grateful for the good friends that we have.