Becky has been excited to have a loose tooth for weeks now. It seems that daily she comes to me and says, "
wiggle it now Mommy
" and I wiggle it to find it has hardly changed from the day before, but being the good mom that I am I say, "
ooooo, it's getting close Beck
". Well tonight she came downstairs and that tooth was almost horizontal in her mouth. Now, this was quite an exciting moment in the Weber house. Zack and Belle both lost their first tooths at school. So every one gathered in that small bath and watched as Becky pushed the tooth back and forth.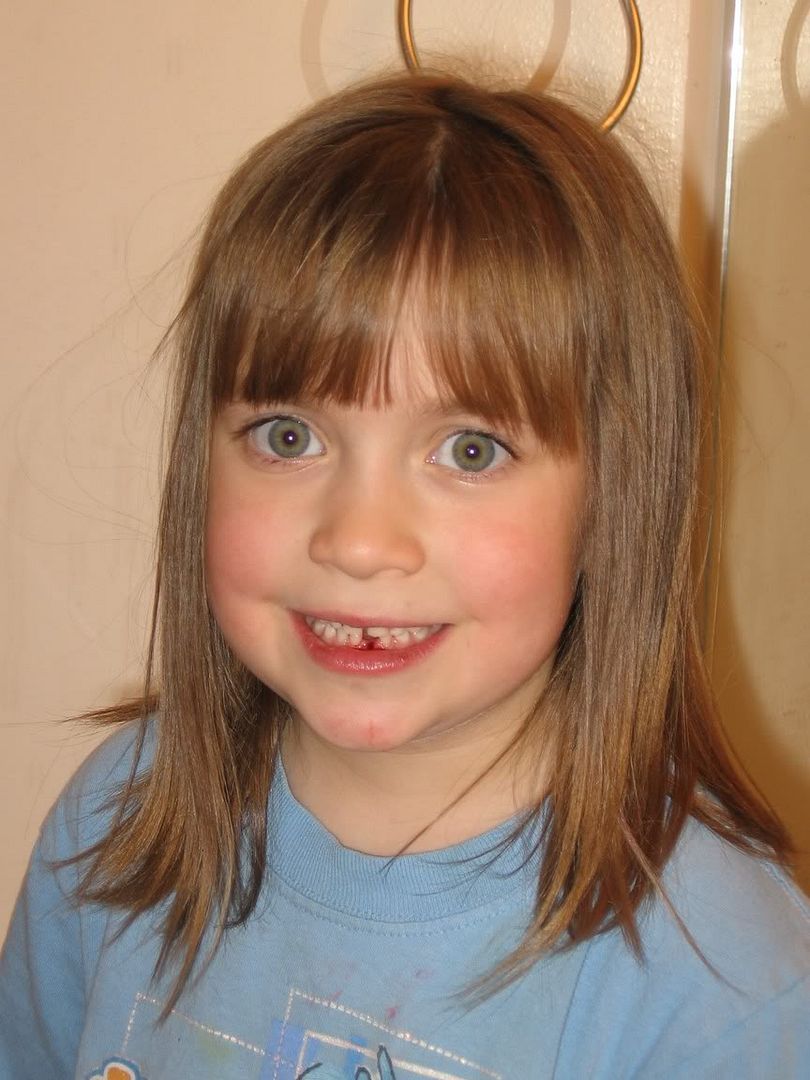 Steve brought up the video camera and began taping and I being the "fabulous scrapper" that I am hand the camera ready to go. Zack made up a cheer to sing to her. Belle being the drama queen began covering her eyes saying she didn't want to see the blood. Katie went to her room and began to cry because Becky was loosing her first tooth without her. She was jealous and sad at the same time I think to realize that they really are two different people. Then before we knew it the tooth was out. Then there was me, beginning the sentimental baby that I am, began to cry because my baby had lost her first tooth. She was excited knowing that the tooth fairy would be visiting tonight.