Yesterday we got a little snow. Just as I was about to leave to take the kindergarten to school it was blowing and the roads were ucky. I opted not to do my shopping thinking I would wait until today. The weather report last night said we might get a little snow, but it did not sound very significant. Fast forward to 6:00 am this morning and my being woken up by our neighbor's snow blower going. I was thinking, "
what on earth could he possibly be blowing
". I also had thoughts of where he could put his snowblower, but I won't go into detail. I rolled out of bed and looked out the window and saw inches of snow on the ground.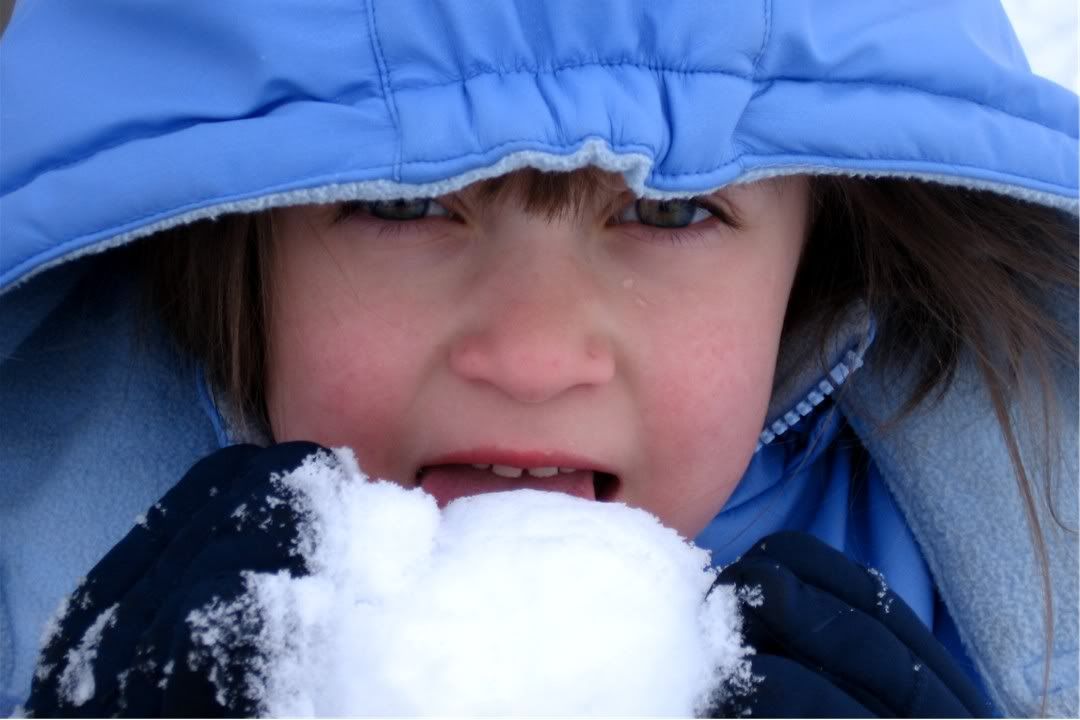 I am so excited. I love the snow. I love the way the air smells and everything looks so clean and pure. It is during snowy days that I want to curl up on the couch in our front room and watch the kids build snow forts or sculptures with Steve as I drink my hot cocoa and read a book.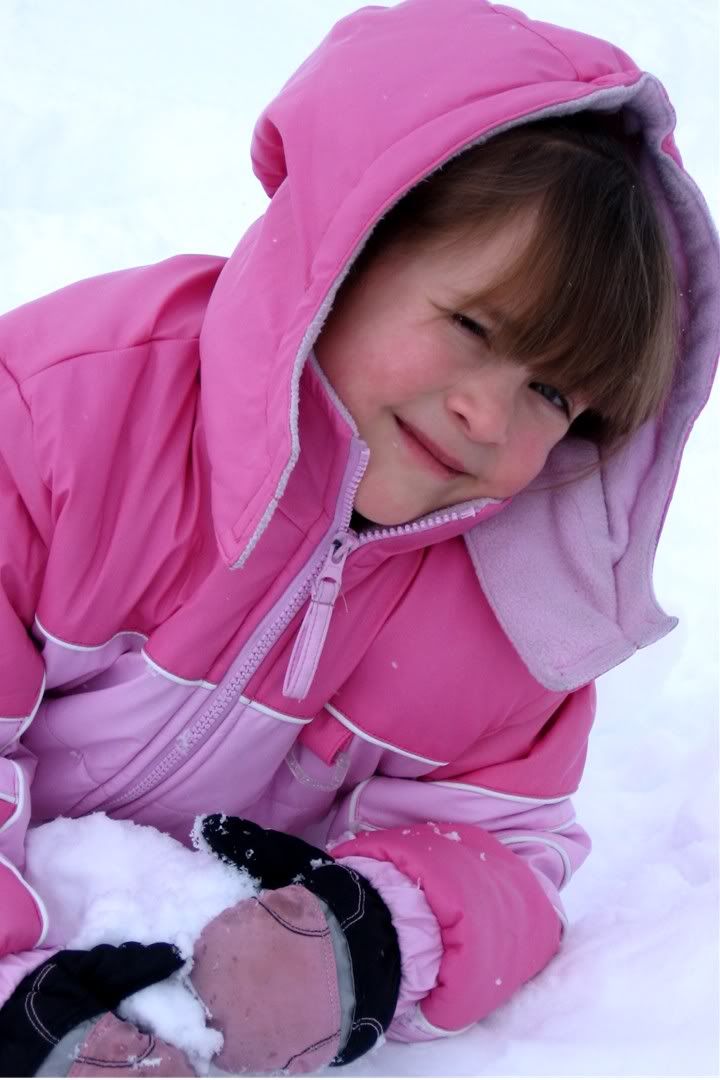 Katie and Becky put on their snow suits and head out and began playing. So of course I had to follow and take some pictures. Katie decided she would try to make a fort in the front yard and Becky just wanted to "frolic" making snow angels and eating the fresh snow. I am hoping Steve will have some time today to do a snow sculpture and I will be able to share that will you also.