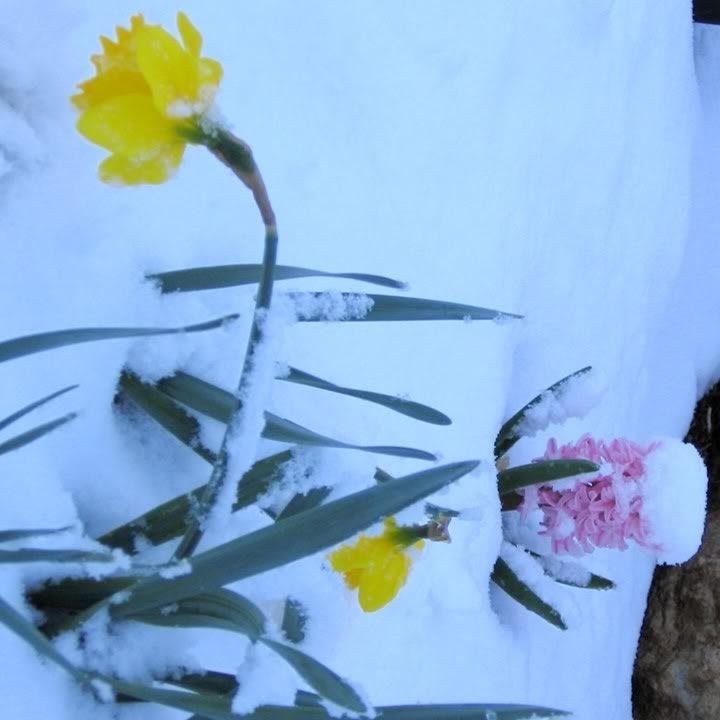 This morning we woke to a reminder that even though the calendar may say it is spring, we are not "officially" there. The nearly green lawn was covered in a blanket of
white fluffy snow
. Those beautiful daffodils and hyacinths had little cap of snow that locked
their
vibrant colors. When you brushed a little of the snow of those the contrast of those bright colors against that white snow was just breathtaking. Steve took this neat photo this morning so I
could
blog just how beautiful it is.
The kids are back in school and everything seems to be going smoothly. We have not had too hard a time transitioning back into the
homework zone
. We have parent teacher conferences coming up tomorrow and report cards have been
trickling
in.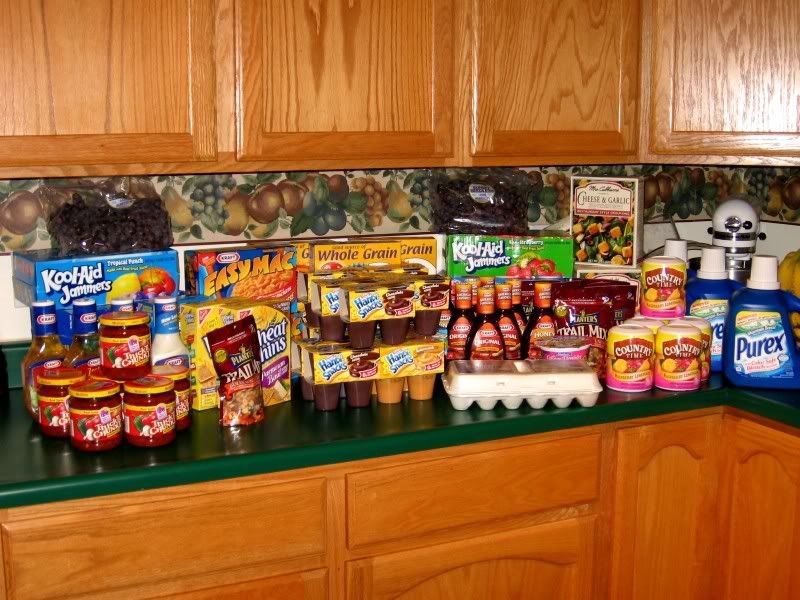 I woke up early this morning. I felt a little bit like a child on Christmas Eve night. You see, today was the
Making Memories Warehouse Sale
. I loo forward to doing this every year and this year was no exception. I was up and getting dressed at 6:00 am this morning. And since I was not going to pick up my friends Sandra and Suzanne until 8:15, I decided to do another one of my favorite things which is taking advantage of those
10 for 10 Sales
that
Albertson's
puts on. This week's ad had some especially good deals. So by 7:30 I was home with a trunk full of groceries that I had scored.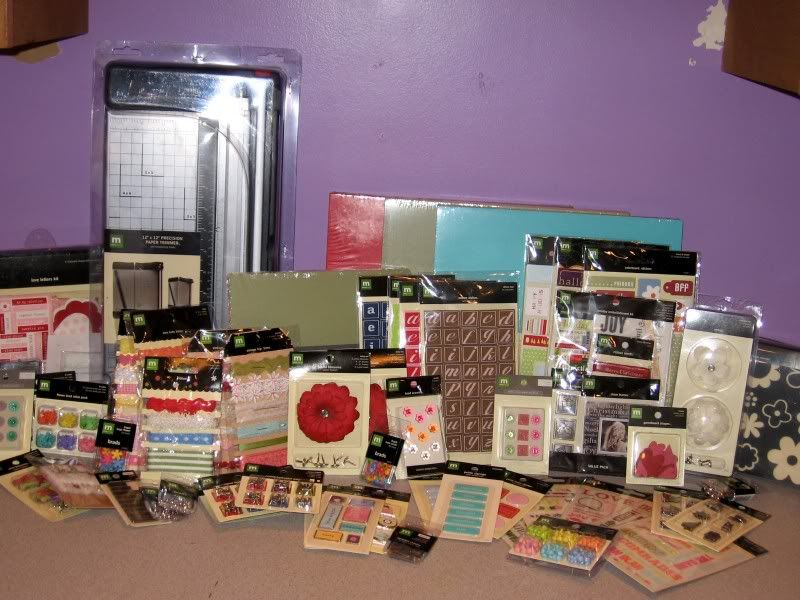 The Making Memories sale was not a disappointment either. We got to the Warehouse and I feared that we would have to stand out in the snow for an hour as we waited for them to open the doors, BUT
they
were so kind to us. The allowed us to wait inside the warehouse where it was nice and warm. As we stood in line we scoped out all the items we were interested in. My big find was the paper trimmer I have wanted since September. YIPPEE!!!! They also had tons of their oh so cute ribbon, lots of metal embellishments, so good deals on
cardstock
and tons of darling rub
ons
. I definitely stocked up on some great supplies and
should not
need to go shopping for a while.